$2 Happy New Year Glitter Die Cut Paper Piecing Scrapbook Premade Home & Garden Greeting Cards & Party Supply Gift Wrapping Supplies $2 Happy New Year Glitter Die Cut Paper Piecing Scrapbook Premade Home & Garden Greeting Cards & Party Supply Gift Wrapping Supplies Happy New Year Glitter Die Recommendation Paper Cut Piecing Premade Scrapbook Cut,Premade,/misdesire1121079.html,$2,New,Home & Garden , Greeting Cards & Party Supply , Gift Wrapping Supplies,Piecing,Happy,www.seoinnovators.com,Scrapbook,Glitter,Die,Paper,Year Cut,Premade,/misdesire1121079.html,$2,New,Home & Garden , Greeting Cards & Party Supply , Gift Wrapping Supplies,Piecing,Happy,www.seoinnovators.com,Scrapbook,Glitter,Die,Paper,Year Happy New Year Glitter Die Recommendation Paper Cut Piecing Premade Scrapbook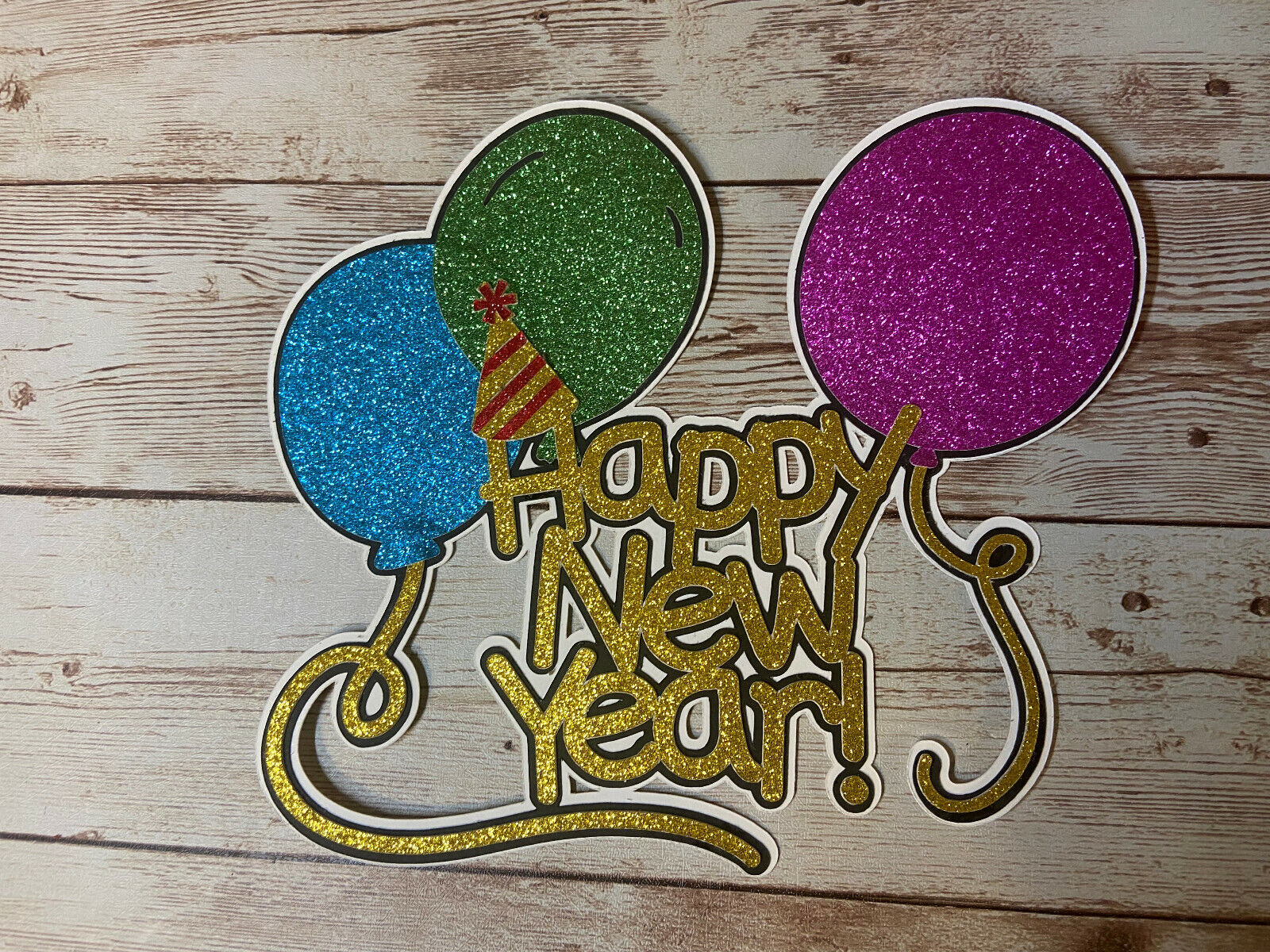 Happy New Year Glitter Die Cut Paper Piecing Scrapbook Premade
$2
Happy New Year Glitter Die Cut Paper Piecing Scrapbook Premade
|||
New: A brand-new, unused, unopened, undamaged item in its original packaging (where packaging is ...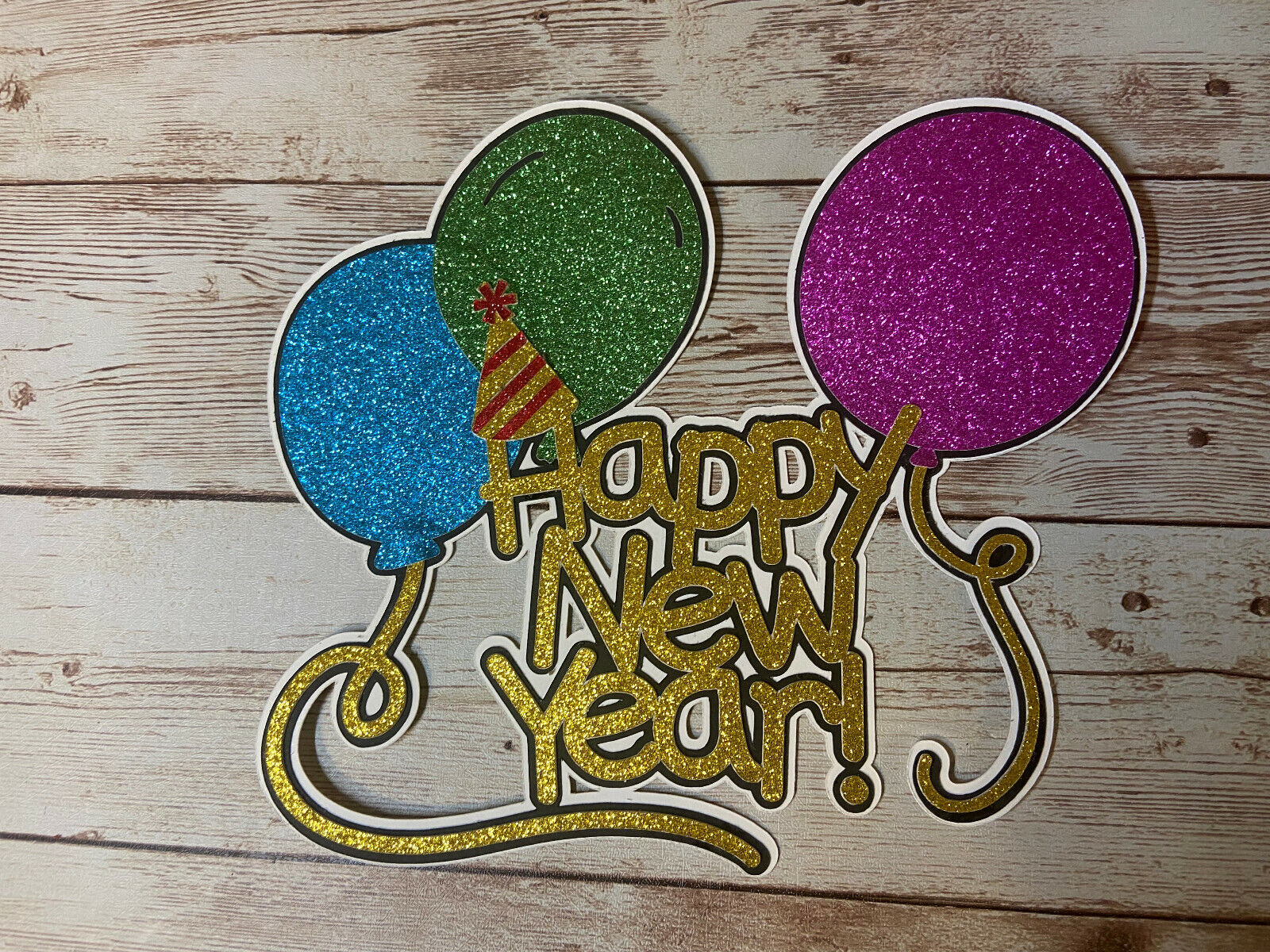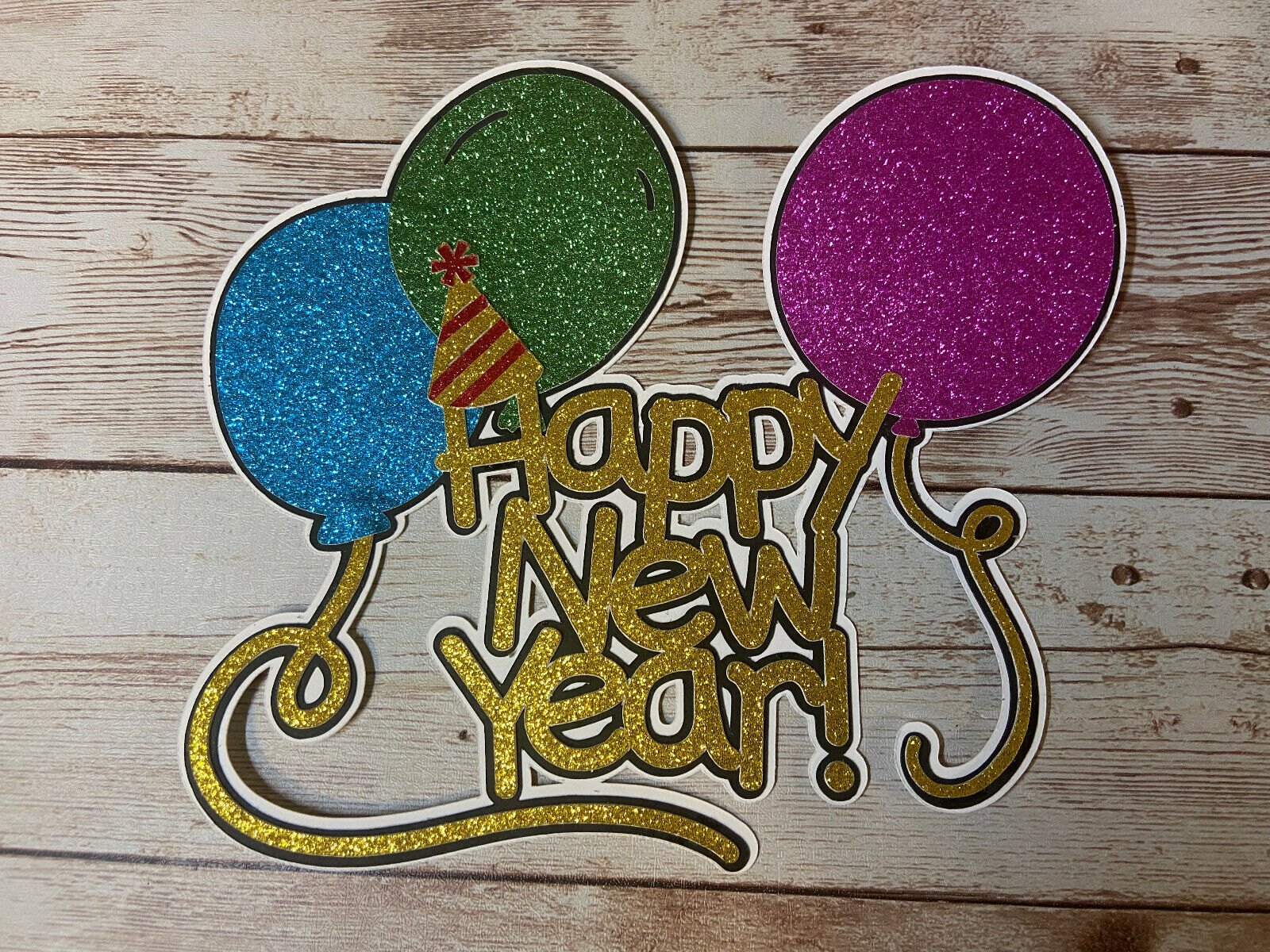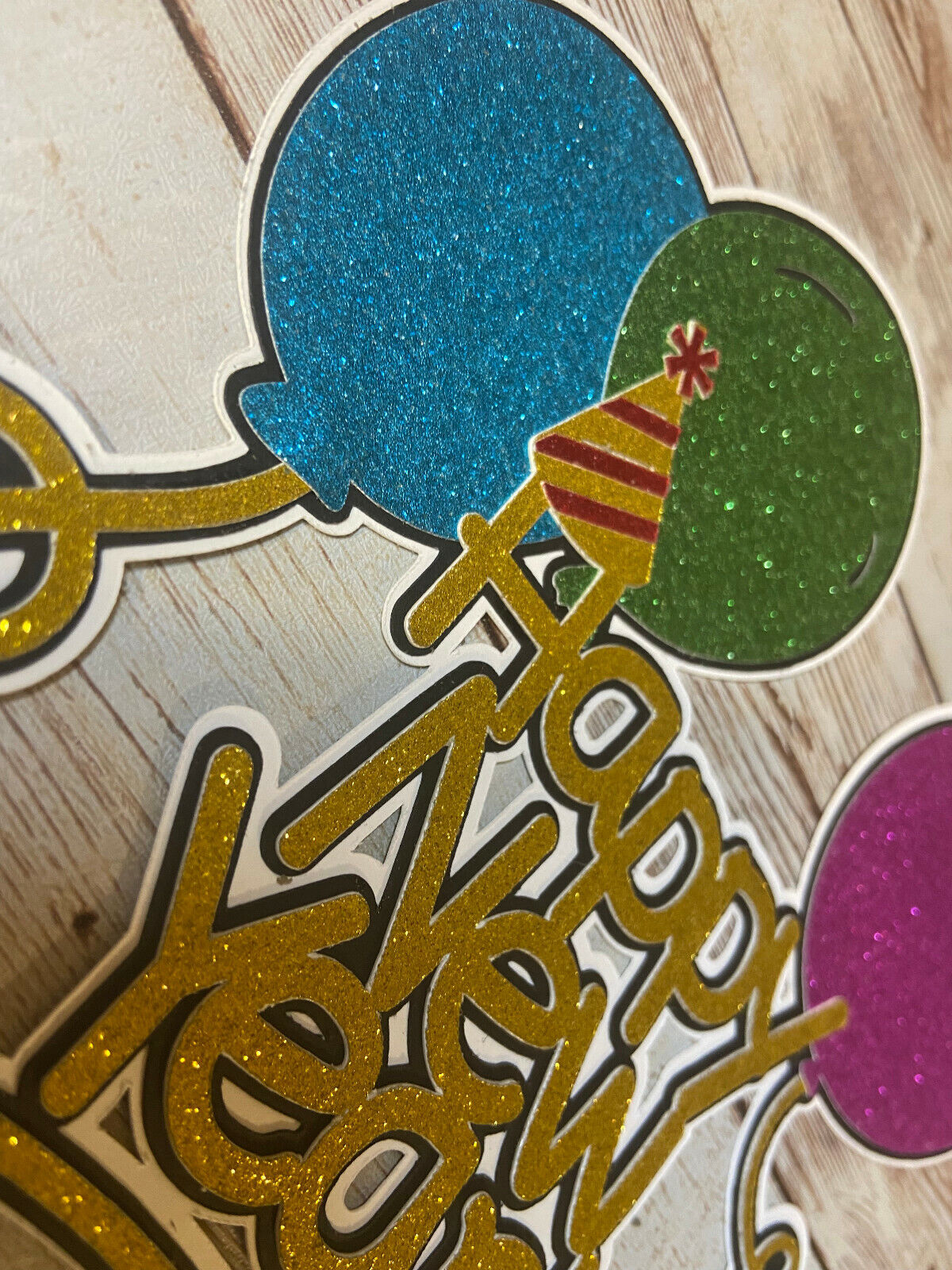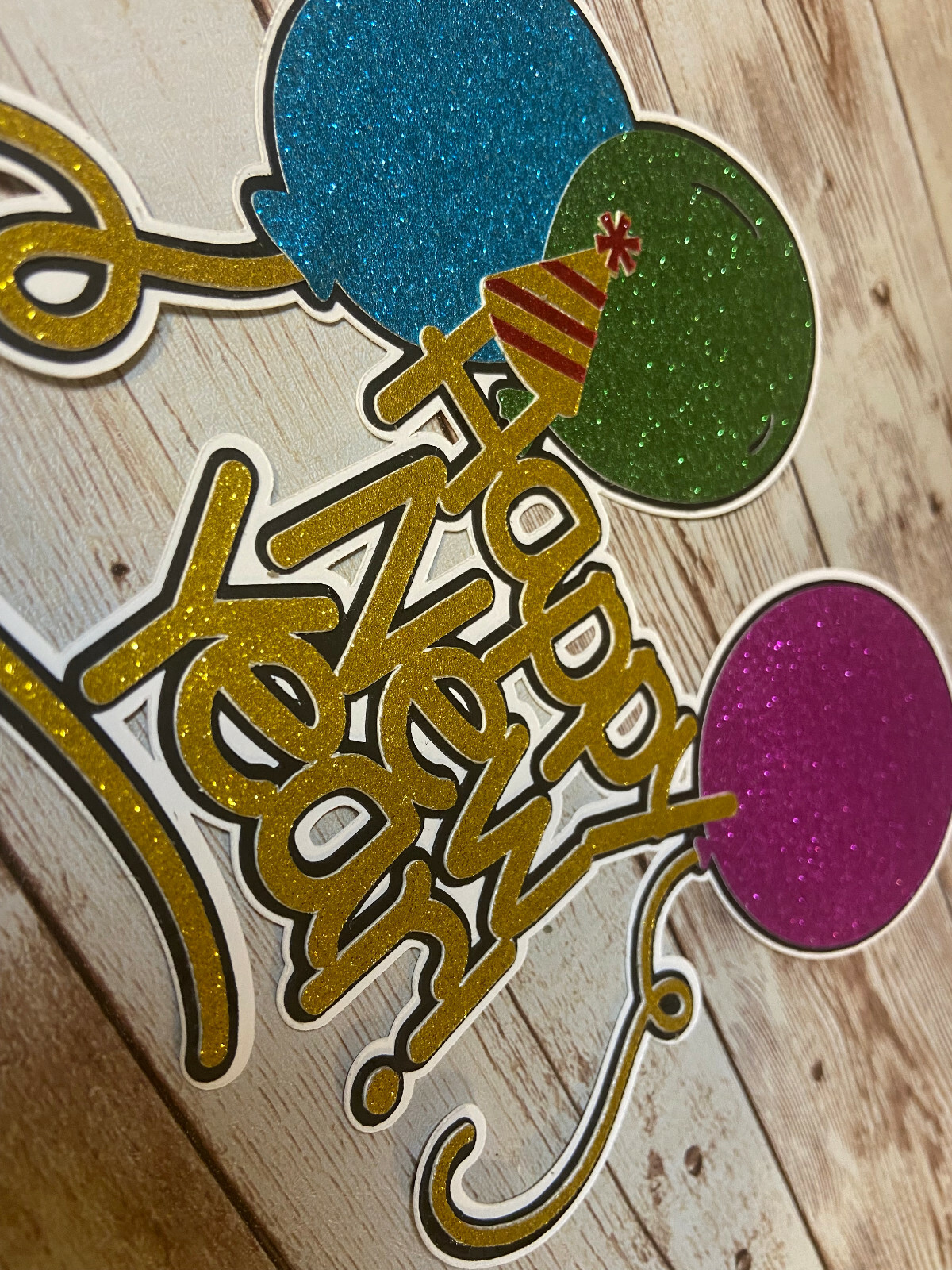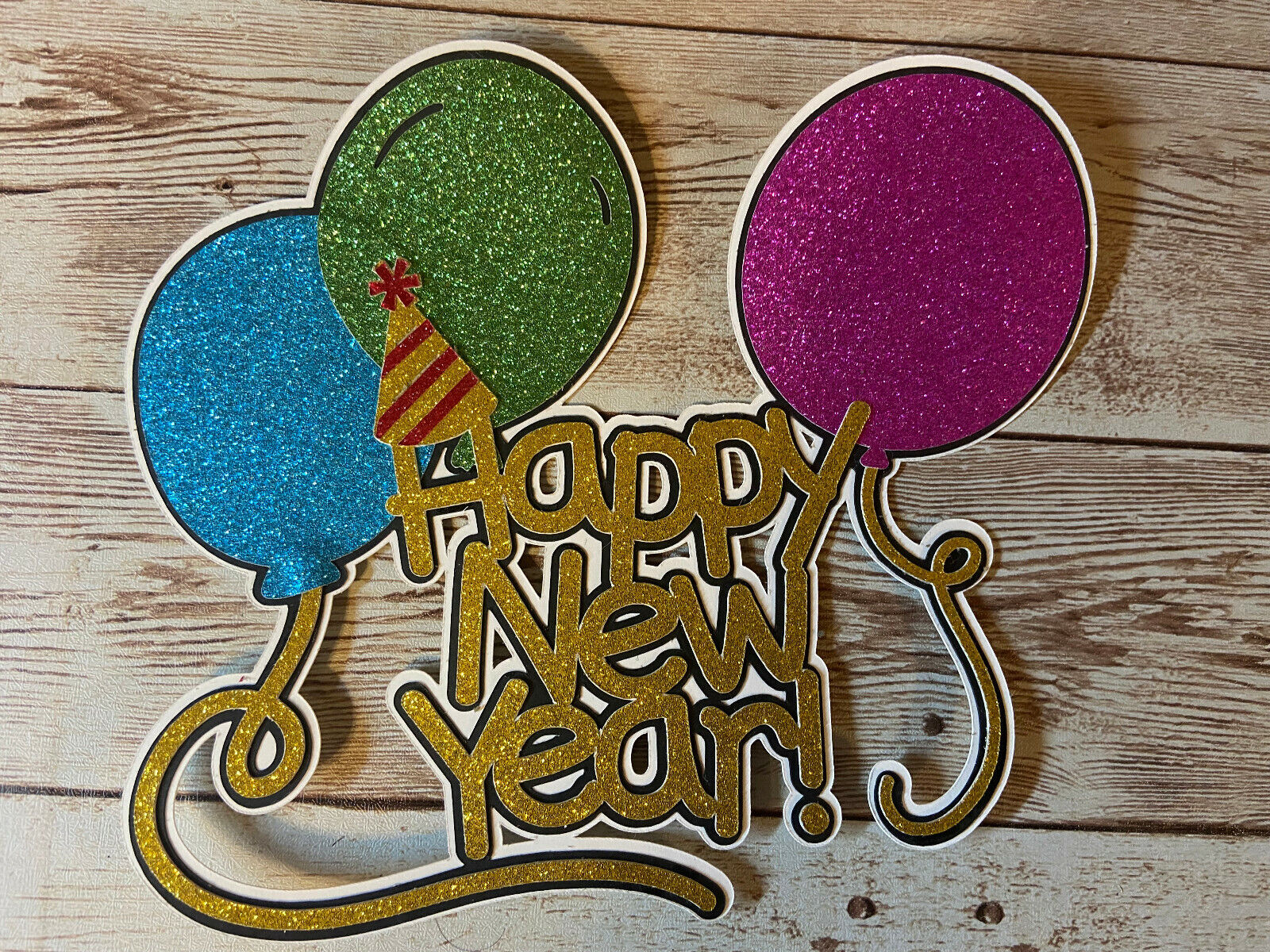 Happy New Year Glitter Die Cut Paper Piecing Scrapbook Premade
"},"domain":"valdecottaviation.com","name":"Visitor Analytics"}],"shouldLoadRequireJS":true},"componentsRegistry":{"librariesTopology":[{"artifactId":"editor-elements","namespace":"wixui","url":"https:\/\/static.parastorage.com\/services\/editor-elements\/1.8469.0"},{"artifactId":"editor-elements","namespace":"dsgnsys","url":"https:\/\/static.parastorage.com\/services\/editor-elements\/1.8469.0"}]},"consentPolicy":{"siteConsentPolicy":{"essential":true,"functional":false,"analytics":false,"advertising":false,"dataToThirdParty":true},"isWixSite":false},"dashboardWixCodeSdk":{},"dataWixCodeSdk":{"gridAppId":"d2e07030-920f-4856-b4d1-f4a27edf59dd","segment":"LIVE"},"dynamicPages":{"prefixToRouterFetchData":{"corporateportal":{"urlData":{"basePath":"https:\/\/www.valdecottaviation.com\/_api\/santa-members-server","queryParams":"viewMode=site","appDefinitionId":"14cc59bc-f0b7-15b8-e1c7-89ce41d0e0c9"},"optionsData":{"bodyData":{"pageRoles":{"e678ae52-f4c4-460a-82a3-082539e85884":{"id":"hu1wp","title":"ShareFlight Premium"},"e1a7d642-b3c0-47cb-bedb-6588e9400446":{"id":"p0apg","title":"Flight Bulletin"},"48782ded-dcdc-4ff8-93a9-5c68b0ffc2f2":{"id":"xp70i","title":"My Addresses"},"b5704b80-8a64-45df-987e-4f7e29b1b22c":{"id":"clil5","title":"ShareFlight Overview"},"601d92fc-74c2-4137-842e-d72a935d4e35":{"id":"hhf1r","title":"Flight Manager"},"25a99b88-1783-4bd7-8591-932f081aee51":{"id":"gm6te","title":"Notifications"},"1a945466-6c58-4774-8b99-999ebe236dfe":{"id":"ilo1e","title":"Operations Center"},"c7488edd-86d0-43eb-a4e8-70897e6396e9":{"id":"qs2il","title":"Settings"},"92feb677-8380-4a5a-bccf-afc7da8244b8":{"id":"srgua","title":"Publish New ShareFlight"},"49e05141-0f1b-4db7-85a7-d66614a7bb64":{"id":"izhpt","title":"Flight Experience Overview"},"d651096d-38ff-4e94-9bbb-b0090a105550":{"id":"nfk71","title":"Information Center"},"8e8dcbeb-4ffe-4e74-8971-2afe3276379f":{"id":"mrbsd","title":"My Orders"},"d43bd1ae-5204-4c2d-9781-29c5edd31483":{"id":"qeu4k","title":"Valdecott Central"},"476bcaa4-42b3-4cc2-9d47-51cab633c313":{"id":"xyp2i","title":"Archive"},"8b0c1d0a-88f7-47d9-9d59-7d73b59e4f18":{"id":"ftvkl","title":"My Wallet"},"76eb0703-143b-4f29-a102-632014413093":{"id":"mjpml","title":"ShareFlight Publisher"}},"routerPrefix":"\/corporateportal","config":{"type":"private","patterns":{"\/flightoperations":{"appData":{"menuOrder":4},"page":"1a945466-6c58-4774-8b99-999ebe236dfe","seoData":{"title":"Operations Center","description":"","keywords":"","noIndex":"true"},"title":"Flight Operations"},"\/flightline":{"appData":{"menuOrder":4},"page":"e1a7d642-b3c0-47cb-bedb-6588e9400446","seoData":{"title":"Flight Bulletin","description":"","keywords":"","noIndex":"true"},"title":"Flight Line"},"\/archive":{"appData":{"menuOrder":4},"page":"476bcaa4-42b3-4cc2-9d47-51cab633c313","seoData":{"title":"Archive","description":"","keywords":"","noIndex":"true"},"title":"Archive"},"\/notifications":{"socialHome":false,"appData":{"numbers":{"key":"notificationsCount","default":0},"appDefinitionId":"14f25924-5664-31b2-9568-f9c5ed98c9b1","appPageId":"notifications_app","menuOrder":4,"visibleForRoles":[]},"page":"25a99b88-1783-4bd7-8591-932f081aee51","seoData":{"title":"Notifications","description":"","keywords":"","noIndex":"true"},"title":"Notifications"},"\/settings":{"socialHome":false,"appData":{"numbers":{},"appDefinitionId":"14f25dc5-6af3-5420-9568-f9c5ed98c9b1","appPageId":"settings","menuOrder":4,"visibleForRoles":[]},"page":"c7488edd-86d0-43eb-a4e8-70897e6396e9","seoData":{"title":"Settings","description":"","keywords":"","noIndex":"true"},"title":"Settings"},"\/informationcenter":{"appData":{"menuOrder":4},"page":"d651096d-38ff-4e94-9bbb-b0090a105550","seoData":{"title":"Information Center","description":"","keywords":"","noIndex":"true"},"title":"Crew Center"},"\/reservations-flightexperiences":{"socialHome":false,"appData":{"appDefinitionId":"13d21c63-b5ec-5912-8397-c3a5ddb27a97","appPageId":"bookings_member_area","menuOrder":2,"visibleForRoles":[]},"page":"49e05141-0f1b-4db7-85a7-d66614a7bb64","seoData":{"title":"Flight Experience Overview","description":"","keywords":"","noIndex":"true"},"title":"My Bookings"},"\/shareflight-new-listing":{"socialHome":false,"appData":{"appDefinitionId":"14cc59bc-f0b7-15b8-e1c7-89ce41d0e0c9","appPageId":"","menuOrder":2,"visibleForRoles":[]},"page":"92feb677-8380-4a5a-bccf-afc7da8244b8","seoData":{"title":"Publish New ShareFlight","description":"","keywords":"","noIndex":"true"},"title":"New Private Page","pageId":"srgua"},"\/my-subscriptions":{"socialHome":false,"appData":{"numbers":{},"appDefinitionId":"2bef2abe-7abe-43da-889c-53c1500a328c","appPageId":"My Subscriptions","menuOrder":2,"visibleForRoles":[]},"page":"e678ae52-f4c4-460a-82a3-082539e85884","seoData":{"title":"ShareFlight Premium","description":"","keywords":"","noIndex":"true"},"title":"My Subscriptions"},"\/my-orders":{"socialHome":false,"appData":{"numbers":{},"appDefinitionId":"1380b703-ce81-ff05-f115-39571d94dfcd","appPageId":"order_history","menuOrder":2,"visibleForRoles":[]},"page":"8e8dcbeb-4ffe-4e74-8971-2afe3276379f","seoData":{"title":"My Orders","description":"","keywords":"","noIndex":"true"},"title":"My Orders"},"\/my-addresses":{"socialHome":false,"appData":{"numbers":{},"appDefinitionId":"1505b775-e885-eb1b-b665-1e485d9bf90e","appPageId":"my_addresses","menuOrder":2,"visibleForRoles":[]},"page":"48782ded-dcdc-4ff8-93a9-5c68b0ffc2f2","seoData":{"title":"My Addresses","description":"","keywords":"","noIndex":"true"},"title":"My Addresses"},"\/my-wallet":{"socialHome":false,"appData":{"numbers":{},"appDefinitionId":"4aebd0cb-fbdb-4da7-b5d1-d05660a30172","appPageId":"my_wallet","menuOrder":2,"visibleForRoles":[]},"page":"8b0c1d0a-88f7-47d9-9d59-7d73b59e4f18","seoData":{"title":"My Wallet","description":"","keywords":"","noIndex":"true"},"title":"My Wallet"},"\/shareflightpublisher":{"socialHome":false,"appData":{"appDefinitionId":"14cc59bc-f0b7-15b8-e1c7-89ce41d0e0c9","appPageId":"","menuOrder":2,"visibleForRoles":[]},"page":"76eb0703-143b-4f29-a102-632014413093","seoData":{"title":"ShareFlight Publisher","description":"","keywords":"","noIndex":"true"},"title":"New Private Page","pageId":"mjpml"},"\/central":{"appData":{"appDefinitionId":"14cffd81-5215-0a7f-22f8-074b0e2401fb","appPageId":"member_info","menuOrder":3},"page":"d43bd1ae-5204-4c2d-9781-29c5edd31483","seoData":{"title":"Valdecott Central","description":"","keywords":"","noIndex":"true"},"title":"Dashboard"},"\/flightmanager":{"socialHome":false,"appData":{"appDefinitionId":"14cc59bc-f0b7-15b8-e1c7-89ce41d0e0c9","appPageId":"","menuOrder":2,"visibleForRoles":[]},"page":"601d92fc-74c2-4137-842e-d72a935d4e35","seoData":{"title":"Flight Manager","description":"","keywords":"","noIndex":"true"},"title":"New Private Page","pageId":"hhf1r"},"\/blank-8":{"socialHome":false,"appData":{"appDefinitionId":"14cc59bc-f0b7-15b8-e1c7-89ce41d0e0c9","appPageId":"","menuOrder":2,"visibleForRoles":[]},"page":"b5704b80-8a64-45df-987e-4f7e29b1b22c","seoData":{"title":"ShareFlight Overview","description":"","keywords":"","noIndex":"true"},"title":"New Private Page","pageId":"clil5"}}}},"headers":{"Content-Type":"application\/json","X-XSRF-TOKEN":""}},"shouldAddWixCodeInstanceToHeader":false,"wixCodeAppDefinitionId":"675bbcef-18d8-41f5-800e-131ec9e08762"},"corporateentitlement":{"urlData":{"basePath":"https:\/\/www.valdecottaviation.com\/_api\/santa-members-server","queryParams":"viewMode=site","appDefinitionId":"14cc59bc-f0b7-15b8-e1c7-89ce41d0e0c9"},"optionsData":{"bodyData":{"pageRoles":{"a064689b-3af9-4651-9347-09884a279bf3":{"id":"vrt8t","title":"Forum Posts"},"0eb850ab-b676-4471-973d-57d81c29f705":{"id":"drs6o","title":"Followers"},"bc08475a-9fbe-4a59-86fa-b626b477979b":{"id":"g77b0","title":"File System"},"6e1c0fee-627d-4bad-90a5-c4be4a060945":{"id":"caulr","title":"Empty Leg Overview"},"0493f008-36e7-4547-8dc7-f3b910038b52":{"id":"casx2","title":"Forum Comments"},"7e22fb6b-a958-437f-aeb9-5d8e3f7fcb57":{"id":"u3hfj","title":"My Profile"}},"routerPrefix":"\/corporateentitlement","config":{"type":"public","patterns":{"\/{userName}\/profile":{"socialHome":true,"appData":{"numbers":{},"appDefinitionId":"14dbef06-cc42-5583-32a7-3abd44da4908","appPageId":"about","menuOrder":1,"visibleForRoles":[]},"page":"7e22fb6b-a958-437f-aeb9-5d8e3f7fcb57","seoData":{"title":"My Profile","description":"","keywords":"","noIndex":"true"},"title":"Profile"},"\/{userName}\/followers":{"socialHome":false,"appData":{"numbers":{},"appDefinitionId":"14ebe801-d78a-daa9-c9e5-0286a891e46f","appPageId":"following_followers","menuOrder":2,"visibleForRoles":[]},"page":"0eb850ab-b676-4471-973d-57d81c29f705","seoData":{"title":"{userName} | Followers","description":"","keywords":"","noIndex":"true"},"title":"Followers"},"\/{userName}\/forum-posts":{"socialHome":false,"appData":{"numbers":{"key":"postsCount","default":0},"appDefinitionId":"14724f35-6794-cd1a-0244-25fd138f9242","appPageId":"member-posts-page","menuOrder":2,"visibleForRoles":[]},"page":"a064689b-3af9-4651-9347-09884a279bf3","seoData":{"title":"{userName} | Forum Posts","description":"","keywords":"","noIndex":"true"},"title":"Forum Posts"},"\/{userName}\/forum-comments":{"socialHome":false,"appData":{"numbers":{"key":"createdCommentsCount","default":0},"appDefinitionId":"14724f35-6794-cd1a-0244-25fd138f9242","appPageId":"member-comments-page","menuOrder":2,"visibleForRoles":[]},"page":"0493f008-36e7-4547-8dc7-f3b910038b52","seoData":{"title":"{userName} | Forum Comments","description":"","keywords":"","noIndex":"true"},"title":"Forum Comments"},"\/{userName}\/reservations-emptylegs":{"socialHome":false,"appData":{"numbers":{},"appDefinitionId":"140603ad-af8d-84a5-2c80-a0f60cb47351","appPageId":"events_members_page","menuOrder":2,"visibleForRoles":[]},"page":"6e1c0fee-627d-4bad-90a5-c4be4a060945","seoData":{"title":"Empty Leg Overview","description":"","keywords":"","noIndex":"true"},"title":"Events"},"\/{userName}\/filemanager":{"socialHome":false,"appData":{"numbers":{},"appDefinitionId":"1537b24e-29d1-6d8f-b8e1-d6860f2f70b9","appPageId":"wix_file_share_members_page","menuOrder":2,"visibleForRoles":[]},"page":"bc08475a-9fbe-4a59-86fa-b626b477979b","seoData":{"title":"File System","description":"","keywords":"","noIndex":"true"},"title":"Files"}}}},"headers":{"Content-Type":"application\/json","X-XSRF-TOKEN":""}},"shouldAddWixCodeInstanceToHeader":false,"wixCodeAppDefinitionId":"675bbcef-18d8-41f5-800e-131ec9e08762"},"shareflight-listings":{"urlData":{"basePath":"https:\/\/www.valdecottaviation.com\/_api\/dynamic-pages-router\/v1","queryParams":"gridAppId=d2e07030-920f-4856-b4d1-f4a27edf59dd&viewMode=site","appDefinitionId":"675bbcef-18d8-41f5-800e-131ec9e08762"},"optionsData":{"bodyData":{"pageRoles":{"68948d97-278e-4ea3-9a02-79a44f9cdc5a":{"id":"sa1li","title":"ShareFlight Publisher (All)"},"f54be409-6902-4fad-a512-4a59c32578d7":{"id":"lbint","title":"ShareFlight Publisher (FS ServiceName)"}},"routerPrefix":"\/shareflight-listings","config":{"patterns":{"\/":{"pageRole":"68948d97-278e-4ea3-9a02-79a44f9cdc5a","title":"ShareFlight Listings","config":{"collection":"ShareFlightPublisher","pageSize":12,"sort":[{"fsServiceName":"asc"}],"lowercase":true},"seoMetaTags":{"robots":"noindex","description":"","keywords":"","og:image":""}},"\/{fsServiceName}":{"pageRole":"f54be409-6902-4fad-a512-4a59c32578d7","title":"{fsServiceName}","config":{"collection":"ShareFlightPublisher","pageSize":1,"lowercase":true,"sort":[{"fsServiceName":"asc"}]},"seoMetaTags":{"description":"{_id}","robots":"noindex","keywords":"","og:image":""}}}}},"headers":{"Content-Type":"application\/json","X-XSRF-TOKEN":"","x-wix-grid-app-id":"d2e07030-920f-4856-b4d1-f4a27edf59dd"},"credentials":"include","mode":"cors"},"shouldAddWixCodeInstanceToHeader":true,"wixCodeAppDefinitionId":"675bbcef-18d8-41f5-800e-131ec9e08762"}},"routerPagesSeoToIdMap":{"my-subscriptions":"hu1wp","blank-2":"p0apg","my-addresses":"xp70i","blank-8":"clil5","blank-7":"hhf1r","notifications":"gm6te","blank":"ilo1e","settings":"qs2il","blank-6":"srgua","my-bookings":"izhpt","blank-1":"nfk71","my-orders":"mrbsd","my-account":"qeu4k","blank-3":"xyp2i","my-wallet":"ftvkl","blank-5":"mjpml","forum-posts":"vrt8t","followers":"drs6o","files":"g77b0","events":"caulr","forum-comments":"casx2","profile-1":"u3hfj","shareflight-publisher-all":"sa1li","shareflight-publisher-fs-servicename":"lbint"},"externalBaseUrl":"https:\/\/www.valdecottaviation.com","viewMode":"desktop"},"fedopsWixCodeSdk":{"isWixSite":false},"locationWixCodeSdk":{"routersConfigMap":{"routers-jdhfg89r":{"prefix":"corporateportal","appDefinitionId":"14cc59bc-f0b7-15b8-e1c7-89ce41d0e0c9","config":"{\"type\":\"private\",\"patterns\":{\"\/flightoperations\":{\"appData\":{\"menuOrder\":4},\"page\":\"1a945466-6c58-4774-8b99-999ebe236dfe\",\"seoData\":{\"title\":\"Operations Center\",\"description\":\"\",\"keywords\":\"\",\"noIndex\":\"true\"},\"title\":\"Flight Operations\"},\"\/flightline\":{\"appData\":{\"menuOrder\":4},\"page\":\"e1a7d642-b3c0-47cb-bedb-6588e9400446\",\"seoData\":{\"title\":\"Flight Bulletin\",\"description\":\"\",\"keywords\":\"\",\"noIndex\":\"true\"},\"title\":\"Flight Line\"},\"\/archive\":{\"appData\":{\"menuOrder\":4},\"page\":\"476bcaa4-42b3-4cc2-9d47-51cab633c313\",\"seoData\":{\"title\":\"Archive\",\"description\":\"\",\"keywords\":\"\",\"noIndex\":\"true\"},\"title\":\"Archive\"},\"\/notifications\":{\"socialHome\":false,\"appData\":{\"numbers\":{\"key\":\"notificationsCount\",\"default\":0},\"appDefinitionId\":\"14f25924-5664-31b2-9568-f9c5ed98c9b1\",\"appPageId\":\"notifications_app\",\"menuOrder\":4,\"visibleForRoles\":[]},\"page\":\"25a99b88-1783-4bd7-8591-932f081aee51\",\"seoData\":{\"title\":\"Notifications\",\"description\":\"\",\"keywords\":\"\",\"noIndex\":\"true\"},\"title\":\"Notifications\"},\"\/settings\":{\"socialHome\":false,\"appData\":{\"numbers\":{},\"appDefinitionId\":\"14f25dc5-6af3-5420-9568-f9c5ed98c9b1\",\"appPageId\":\"settings\",\"menuOrder\":4,\"visibleForRoles\":[]},\"page\":\"c7488edd-86d0-43eb-a4e8-70897e6396e9\",\"seoData\":{\"title\":\"Settings\",\"description\":\"\",\"keywords\":\"\",\"noIndex\":\"true\"},\"title\":\"Settings\"},\"\/informationcenter\":{\"appData\":{\"menuOrder\":4},\"page\":\"d651096d-38ff-4e94-9bbb-b0090a105550\",\"seoData\":{\"title\":\"Information Center\",\"description\":\"\",\"keywords\":\"\",\"noIndex\":\"true\"},\"title\":\"Crew Center\"},\"\/reservations-flightexperiences\":{\"socialHome\":false,\"appData\":{\"appDefinitionId\":\"13d21c63-b5ec-5912-8397-c3a5ddb27a97\",\"appPageId\":\"bookings_member_area\",\"menuOrder\":2,\"visibleForRoles\":[]},\"page\":\"49e05141-0f1b-4db7-85a7-d66614a7bb64\",\"seoData\":{\"title\":\"Flight Experience Overview\",\"description\":\"\",\"keywords\":\"\",\"noIndex\":\"true\"},\"title\":\"My Bookings\"},\"\/shareflight-new-listing\":{\"socialHome\":false,\"appData\":{\"appDefinitionId\":\"14cc59bc-f0b7-15b8-e1c7-89ce41d0e0c9\",\"appPageId\":\"\",\"menuOrder\":2,\"visibleForRoles\":[]},\"page\":\"92feb677-8380-4a5a-bccf-afc7da8244b8\",\"seoData\":{\"title\":\"Publish New ShareFlight\",\"description\":\"\",\"keywords\":\"\",\"noIndex\":\"true\"},\"title\":\"New Private Page\",\"pageId\":\"srgua\"},\"\/my-subscriptions\":{\"socialHome\":false,\"appData\":{\"numbers\":{},\"appDefinitionId\":\"2bef2abe-7abe-43da-889c-53c1500a328c\",\"appPageId\":\"My Subscriptions\",\"menuOrder\":2,\"visibleForRoles\":[]},\"page\":\"e678ae52-f4c4-460a-82a3-082539e85884\",\"seoData\":{\"title\":\"ShareFlight Premium\",\"description\":\"\",\"keywords\":\"\",\"noIndex\":\"true\"},\"title\":\"My Subscriptions\"},\"\/my-orders\":{\"socialHome\":false,\"appData\":{\"numbers\":{},\"appDefinitionId\":\"1380b703-ce81-ff05-f115-39571d94dfcd\",\"appPageId\":\"order_history\",\"menuOrder\":2,\"visibleForRoles\":[]},\"page\":\"8e8dcbeb-4ffe-4e74-8971-2afe3276379f\",\"seoData\":{\"title\":\"My Orders\",\"description\":\"\",\"keywords\":\"\",\"noIndex\":\"true\"},\"title\":\"My Orders\"},\"\/my-addresses\":{\"socialHome\":false,\"appData\":{\"numbers\":{},\"appDefinitionId\":\"1505b775-e885-eb1b-b665-1e485d9bf90e\",\"appPageId\":\"my_addresses\",\"menuOrder\":2,\"visibleForRoles\":[]},\"page\":\"48782ded-dcdc-4ff8-93a9-5c68b0ffc2f2\",\"seoData\":{\"title\":\"My Addresses\",\"description\":\"\",\"keywords\":\"\",\"noIndex\":\"true\"},\"title\":\"My Addresses\"},\"\/my-wallet\":{\"socialHome\":false,\"appData\":{\"numbers\":{},\"appDefinitionId\":\"4aebd0cb-fbdb-4da7-b5d1-d05660a30172\",\"appPageId\":\"my_wallet\",\"menuOrder\":2,\"visibleForRoles\":[]},\"page\":\"8b0c1d0a-88f7-47d9-9d59-7d73b59e4f18\",\"seoData\":{\"title\":\"My Wallet\",\"description\":\"\",\"keywords\":\"\",\"noIndex\":\"true\"},\"title\":\"My Wallet\"},\"\/shareflightpublisher\":{\"socialHome\":false,\"appData\":{\"appDefinitionId\":\"14cc59bc-f0b7-15b8-e1c7-89ce41d0e0c9\",\"appPageId\":\"\",\"menuOrder\":2,\"visibleForRoles\":[]},\"page\":\"76eb0703-143b-4f29-a102-632014413093\",\"seoData\":{\"title\":\"ShareFlight Publisher\",\"description\":\"\",\"keywords\":\"\",\"noIndex\":\"true\"},\"title\":\"New Private Page\",\"pageId\":\"mjpml\"},\"\/central\":{\"appData\":{\"appDefinitionId\":\"14cffd81-5215-0a7f-22f8-074b0e2401fb\",\"appPageId\":\"member_info\",\"menuOrder\":3},\"page\":\"d43bd1ae-5204-4c2d-9781-29c5edd31483\",\"seoData\":{\"title\":\"Valdecott Central\",\"description\":\"\",\"keywords\":\"\",\"noIndex\":\"true\"},\"title\":\"Dashboard\"},\"\/flightmanager\":{\"socialHome\":false,\"appData\":{\"appDefinitionId\":\"14cc59bc-f0b7-15b8-e1c7-89ce41d0e0c9\",\"appPageId\":\"\",\"menuOrder\":2,\"visibleForRoles\":[]},\"page\":\"601d92fc-74c2-4137-842e-d72a935d4e35\",\"seoData\":{\"title\":\"Flight Manager\",\"description\":\"\",\"keywords\":\"\",\"noIndex\":\"true\"},\"title\":\"New Private Page\",\"pageId\":\"hhf1r\"},\"\/blank-8\":{\"socialHome\":false,\"appData\":{\"appDefinitionId\":\"14cc59bc-f0b7-15b8-e1c7-89ce41d0e0c9\",\"appPageId\":\"\",\"menuOrder\":2,\"visibleForRoles\":[]},\"page\":\"b5704b80-8a64-45df-987e-4f7e29b1b22c\",\"seoData\":{\"title\":\"ShareFlight Overview\",\"description\":\"\",\"keywords\":\"\",\"noIndex\":\"true\"},\"title\":\"New Private Page\",\"pageId\":\"clil5\"}}}","group":"members","pages":{"e678ae52-f4c4-460a-82a3-082539e85884":"hu1wp","e1a7d642-b3c0-47cb-bedb-6588e9400446":"p0apg","48782ded-dcdc-4ff8-93a9-5c68b0ffc2f2":"xp70i","b5704b80-8a64-45df-987e-4f7e29b1b22c":"clil5","601d92fc-74c2-4137-842e-d72a935d4e35":"hhf1r","25a99b88-1783-4bd7-8591-932f081aee51":"gm6te","1a945466-6c58-4774-8b99-999ebe236dfe":"ilo1e","c7488edd-86d0-43eb-a4e8-70897e6396e9":"qs2il","92feb677-8380-4a5a-bccf-afc7da8244b8":"srgua","49e05141-0f1b-4db7-85a7-d66614a7bb64":"izhpt","d651096d-38ff-4e94-9bbb-b0090a105550":"nfk71","8e8dcbeb-4ffe-4e74-8971-2afe3276379f":"mrbsd","d43bd1ae-5204-4c2d-9781-29c5edd31483":"qeu4k","476bcaa4-42b3-4cc2-9d47-51cab633c313":"xyp2i","8b0c1d0a-88f7-47d9-9d59-7d73b59e4f18":"ftvkl","76eb0703-143b-4f29-a102-632014413093":"mjpml"}},"routers-jdhfg8ai":{"prefix":"corporateentitlement","appDefinitionId":"14cc59bc-f0b7-15b8-e1c7-89ce41d0e0c9","config":"{\"type\":\"public\",\"patterns\":{\"\/{userName}\/profile\":{\"socialHome\":true,\"appData\":{\"numbers\":{},\"appDefinitionId\":\"14dbef06-cc42-5583-32a7-3abd44da4908\",\"appPageId\":\"about\",\"menuOrder\":1,\"visibleForRoles\":[]},\"page\":\"7e22fb6b-a958-437f-aeb9-5d8e3f7fcb57\",\"seoData\":{\"title\":\"My Profile\",\"description\":\"\",\"keywords\":\"\",\"noIndex\":\"true\"},\"title\":\"Profile\"},\"\/{userName}\/followers\":{\"socialHome\":false,\"appData\":{\"numbers\":{},\"appDefinitionId\":\"14ebe801-d78a-daa9-c9e5-0286a891e46f\",\"appPageId\":\"following_followers\",\"menuOrder\":2,\"visibleForRoles\":[]},\"page\":\"0eb850ab-b676-4471-973d-57d81c29f705\",\"seoData\":{\"title\":\"{userName} | Followers\",\"description\":\"\",\"keywords\":\"\",\"noIndex\":\"true\"},\"title\":\"Followers\"},\"\/{userName}\/forum-posts\":{\"socialHome\":false,\"appData\":{\"numbers\":{\"key\":\"postsCount\",\"default\":0},\"appDefinitionId\":\"14724f35-6794-cd1a-0244-25fd138f9242\",\"appPageId\":\"member-posts-page\",\"menuOrder\":2,\"visibleForRoles\":[]},\"page\":\"a064689b-3af9-4651-9347-09884a279bf3\",\"seoData\":{\"title\":\"{userName} | Forum Posts\",\"description\":\"\",\"keywords\":\"\",\"noIndex\":\"true\"},\"title\":\"Forum Posts\"},\"\/{userName}\/forum-comments\":{\"socialHome\":false,\"appData\":{\"numbers\":{\"key\":\"createdCommentsCount\",\"default\":0},\"appDefinitionId\":\"14724f35-6794-cd1a-0244-25fd138f9242\",\"appPageId\":\"member-comments-page\",\"menuOrder\":2,\"visibleForRoles\":[]},\"page\":\"0493f008-36e7-4547-8dc7-f3b910038b52\",\"seoData\":{\"title\":\"{userName} | Forum Comments\",\"description\":\"\",\"keywords\":\"\",\"noIndex\":\"true\"},\"title\":\"Forum Comments\"},\"\/{userName}\/reservations-emptylegs\":{\"socialHome\":false,\"appData\":{\"numbers\":{},\"appDefinitionId\":\"140603ad-af8d-84a5-2c80-a0f60cb47351\",\"appPageId\":\"events_members_page\",\"menuOrder\":2,\"visibleForRoles\":[]},\"page\":\"6e1c0fee-627d-4bad-90a5-c4be4a060945\",\"seoData\":{\"title\":\"Empty Leg Overview\",\"description\":\"\",\"keywords\":\"\",\"noIndex\":\"true\"},\"title\":\"Events\"},\"\/{userName}\/filemanager\":{\"socialHome\":false,\"appData\":{\"numbers\":{},\"appDefinitionId\":\"1537b24e-29d1-6d8f-b8e1-d6860f2f70b9\",\"appPageId\":\"wix_file_share_members_page\",\"menuOrder\":2,\"visibleForRoles\":[]},\"page\":\"bc08475a-9fbe-4a59-86fa-b626b477979b\",\"seoData\":{\"title\":\"File System\",\"description\":\"\",\"keywords\":\"\",\"noIndex\":\"true\"},\"title\":\"Files\"}}}","group":"members","pages":{"a064689b-3af9-4651-9347-09884a279bf3":"vrt8t","0eb850ab-b676-4471-973d-57d81c29f705":"drs6o","bc08475a-9fbe-4a59-86fa-b626b477979b":"g77b0","6e1c0fee-627d-4bad-90a5-c4be4a060945":"caulr","0493f008-36e7-4547-8dc7-f3b910038b52":"casx2","7e22fb6b-a958-437f-aeb9-5d8e3f7fcb57":"u3hfj"}},"routers-ks7g6jpo":{"prefix":"shareflight-listings","appDefinitionId":"dataBinding","config":"{\"patterns\":{\"\/\":{\"pageRole\":\"68948d97-278e-4ea3-9a02-79a44f9cdc5a\",\"title\":\"ShareFlight Listings\",\"config\":{\"collection\":\"ShareFlightPublisher\",\"pageSize\":12,\"sort\":[{\"fsServiceName\":\"asc\"}],\"lowercase\":true},\"seoMetaTags\":{\"robots\":\"noindex\",\"description\":\"\",\"keywords\":\"\",\"og:image\":\"\"}},\"\/{fsServiceName}\":{\"pageRole\":\"f54be409-6902-4fad-a512-4a59c32578d7\",\"title\":\"{fsServiceName}\",\"config\":{\"collection\":\"ShareFlightPublisher\",\"pageSize\":1,\"lowercase\":true,\"sort\":[{\"fsServiceName\":\"asc\"}]},\"seoMetaTags\":{\"description\":\"{_id}\",\"robots\":\"noindex\",\"keywords\":\"\",\"og:image\":\"\"}}}}","pages":{"68948d97-278e-4ea3-9a02-79a44f9cdc5a":"sa1li","f54be409-6902-4fad-a512-4a59c32578d7":"lbint"}}},"urlMappings":null},"onloadCompsBehaviors":{},"ooiTpaSharedConfig":{"imageSpriteUrl":"https:\/\/static.parastorage.com\/services\/santa-resources\/resources\/viewer\/editorUI\/fonts.v19.png","wixStaticFontsLinks":["https:\/\/static.parastorage.com\/services\/santa-resources\/resources\/viewer\/user-site-fonts\/v16\/languages-woff2.css"]},"ooi":{"ooiComponentsData":{"144097ea-fea0-498e-ade7-e6de40127106":{"componentUrl":"https:\/\/static.parastorage.com\/services\/wix-vod-widget\/1.2673.0\/viewerWidget.js","widgetId":"144097ea-fea0-498e-ade7-e6de40127106","noCssComponentUrl":"","staticBaseUrl":"https:\/\/vod-server.wix.com\/","isLoadable":false,"isTPACssVars":false,"isModuleFederated":false},"1380bba0-253e-a800-a235-88821cf3f8a4":{"componentUrl":"https:\/\/static.parastorage.com\/services\/wixstores-client-gallery\/1.2759.0\/GridGalleryViewerWidget.bundle.min.js","widgetId":"1380bba0-253e-a800-a235-88821cf3f8a4","noCssComponentUrl":"","staticBaseUrl":"https:\/\/static.parastorage.com\/services\/wixstores-client-cart-ooi\/1.1034.0\/","isLoadable":false,"isTPACssVars":false,"isModuleFederated":false},"1380bbc4-1485-9d44-4616-92e36b1ead6b":{"componentUrl":"https:\/\/static.parastorage.com\/services\/wixstores-client-cart-icon\/1.1256.0\/cartIcon.bundle.min.js","widgetId":"1380bbc4-1485-9d44-4616-92e36b1ead6b","noCssComponentUrl":"","staticBaseUrl":"https:\/\/static.parastorage.com\/services\/wixstores-client-cart-ooi\/1.1034.0\/","isLoadable":false,"isTPACssVars":false,"isModuleFederated":false},"13a94f09-2766-3c40-4a32-8edb5acdd8bc":{"componentUrl":"https:\/\/static.parastorage.com\/services\/wixstores-client-product-page\/1.2312.0\/productPageNoCss.bundle.min.js","widgetId":"13a94f09-2766-3c40-4a32-8edb5acdd8bc","noCssComponentUrl":"https:\/\/static.parastorage.com\/services\/wixstores-client-product-page\/1.2312.0\/productPageNoCss.bundle.min.js","staticBaseUrl":"https:\/\/static.parastorage.com\/services\/wixstores-client-cart-ooi\/1.1034.0\/","isLoadable":false,"isTPACssVars":false,"isModuleFederated":false},"13ec3e79-e668-cc0c-2d48-e99d53a213dd":{"componentUrl":"https:\/\/static.parastorage.com\/services\/wixstores-client-product-widget\/1.1324.0\/productWidget.bundle.min.js","widgetId":"13ec3e79-e668-cc0c-2d48-e99d53a213dd","noCssComponentUrl":"","staticBaseUrl":"https:\/\/static.parastorage.com\/services\/wixstores-client-cart-ooi\/1.1034.0\/","isLoadable":false,"isTPACssVars":false,"isModuleFederated":false},"14666402-0bc7-b763-e875-e99840d131bd":{"sentryDsn":"https:\/\/8c4075d5481d476e945486754f783364@sentry.io\/1865790","componentUrl":"https:\/\/static.parastorage.com\/services\/wixstores-client-add-to-cart\/1.831.0\/addToCart.bundle.min.js","widgetId":"14666402-0bc7-b763-e875-e99840d131bd","noCssComponentUrl":"","staticBaseUrl":"https:\/\/static.parastorage.com\/services\/wixstores-client-cart-ooi\/1.1034.0\/","isLoadable":false,"isTPACssVars":false,"isModuleFederated":false},"a63a5215-8aa6-42af-96b1-583bfd74cff5":{"componentUrl":"https:\/\/static.parastorage.com\/services\/wixstores-client-wishlist\/1.1587.0\/wishlist.bundle.min.js","widgetId":"a63a5215-8aa6-42af-96b1-583bfd74cff5","noCssComponentUrl":"","staticBaseUrl":"https:\/\/static.parastorage.com\/services\/wixstores-client-cart-ooi\/1.1034.0\/","isLoadable":false,"isTPACssVars":false,"isModuleFederated":false},"1380bbab-4da3-36b0-efb4-2e0599971d14":{"componentUrl":"https:\/\/static.parastorage.com\/services\/wixstores-client-cart-ooi\/1.1034.0\/cartViewerWidget.bundle.min.js","widgetId":"1380bbab-4da3-36b0-efb4-2e0599971d14","noCssComponentUrl":"","staticBaseUrl":"https:\/\/static.parastorage.com\/services\/wixstores-client-cart-ooi\/1.1034.0\/","isLoadable":false,"isTPACssVars":false,"isModuleFederated":false},"13afb094-84f9-739f-44fd-78d036adb028":{"componentUrl":"https:\/\/static.parastorage.com\/services\/wixstores-client-gallery\/1.2759.0\/GridGalleryViewerWidget.bundle.min.js","widgetId":"13afb094-84f9-739f-44fd-78d036adb028","noCssComponentUrl":"","staticBaseUrl":"https:\/\/static.parastorage.com\/services\/wixstores-client-cart-ooi\/1.1034.0\/","isLoadable":false,"isTPACssVars":false,"isModuleFederated":false},"139a41fd-0b1d-975f-6f67-e8cbdf8ccc82":{"componentUrl":"https:\/\/static.parastorage.com\/services\/wixstores-client-gallery\/1.2759.0\/SliderGalleryViewerWidget.bundle.min.js","widgetId":"139a41fd-0b1d-975f-6f67-e8cbdf8ccc82","noCssComponentUrl":"","staticBaseUrl":"https:\/\/static.parastorage.com\/services\/wixstores-client-cart-ooi\/1.1034.0\/","isLoadable":false,"isTPACssVars":false,"isModuleFederated":false},"1380bbb4-8df0-fd38-a235-88821cf3f8a4":{"componentUrl":"https:\/\/static.parastorage.com\/services\/wixstores-client-thank-you-page-ooi\/1.657.0\/thankYouPageViewerWidget.bundle.min.js","widgetId":"1380bbb4-8df0-fd38-a235-88821cf3f8a4","noCssComponentUrl":"","staticBaseUrl":"https:\/\/static.parastorage.com\/services\/wixstores-client-cart-ooi\/1.1034.0\/","isLoadable":false,"isTPACssVars":false,"isModuleFederated":false},"254a2b0f-97b3-4484-a29b-63562b1871e4":{"componentUrl":"https:\/\/static.parastorage.com\/services\/rise-client-gift-card-page-ooi\/1.335.0\/GiftCardViewerWidget.bundle.min.js","widgetId":"254a2b0f-97b3-4484-a29b-63562b1871e4","noCssComponentUrl":"","staticBaseUrl":"https:\/\/static.parastorage.com\/services\/rise-client-gift-card-page-ooi\/1.281.0","isLoadable":false,"isTPACssVars":false,"isModuleFederated":false},"47a7e7bb-f412-4093-9155-1ff5adbc4dae":{"componentUrl":"https:\/\/static.parastorage.com\/services\/social-groups-ooi\/1.995.0\/SideBySideViewerWidget.bundle.min.js","widgetId":"47a7e7bb-f412-4093-9155-1ff5adbc4dae","noCssComponentUrl":"","staticBaseUrl":"https:\/\/static.parastorage.com\/services\/social-groups-ooi\/1.0.0","isLoadable":false,"isTPACssVars":false,"isModuleFederated":false},"0a9f687f-7e00-4576-a8e1-9415844b8f44":{"componentUrl":"https:\/\/static.parastorage.com\/services\/social-groups-ooi\/1.995.0\/GroupsListWidgetViewerWidget.bundle.min.js","widgetId":"0a9f687f-7e00-4576-a8e1-9415844b8f44","noCssComponentUrl":"","staticBaseUrl":"https:\/\/static.parastorage.com\/services\/social-groups-ooi\/1.0.0","isLoadable":false,"isTPACssVars":false,"isModuleFederated":false},"8cce2b9e-8549-46c7-8ad2-f75bf28534ac":{"componentUrl":"https:\/\/static.parastorage.com\/services\/social-groups-ooi\/1.995.0\/FeedWidgetViewerWidget.bundle.min.js","widgetId":"8cce2b9e-8549-46c7-8ad2-f75bf28534ac","noCssComponentUrl":"","staticBaseUrl":"https:\/\/static.parastorage.com\/services\/social-groups-ooi\/1.0.0","isLoadable":false,"isTPACssVars":false,"isModuleFederated":false},"a7dcdfcb-8abd-4008-af19-fed5fcd12b40":{"componentUrl":"https:\/\/static.parastorage.com\/services\/social-groups-ooi\/1.995.0\/GroupsViewerWidgetNoCss.bundle.min.js","widgetId":"a7dcdfcb-8abd-4008-af19-fed5fcd12b40","noCssComponentUrl":"https:\/\/static.parastorage.com\/services\/social-groups-ooi\/1.995.0\/GroupsViewerWidgetNoCss.bundle.min.js","staticBaseUrl":"https:\/\/static.parastorage.com\/services\/social-groups-ooi\/1.0.0","isLoadable":false,"isTPACssVars":false,"isModuleFederated":false},"83b2af08-c021-40c8-a3a5-b329a959ec2b":{"componentUrl":"https:\/\/static.parastorage.com\/services\/social-groups-ooi\/1.995.0\/GroupsListWidgetViewerWidget.bundle.min.js","widgetId":"83b2af08-c021-40c8-a3a5-b329a959ec2b","noCssComponentUrl":"","staticBaseUrl":"https:\/\/static.parastorage.com\/services\/social-groups-ooi\/1.0.0","isLoadable":false,"isTPACssVars":false,"isModuleFederated":false},"513a5d84-3ebb-4ca6-a5aa-83effd2123b9":{"componentUrl":"https:\/\/static.parastorage.com\/services\/social-groups-ooi\/1.995.0\/GroupViewerWidgetNoCss.bundle.min.js","widgetId":"513a5d84-3ebb-4ca6-a5aa-83effd2123b9","noCssComponentUrl":"https:\/\/static.parastorage.com\/services\/social-groups-ooi\/1.995.0\/GroupViewerWidgetNoCss.bundle.min.js","staticBaseUrl":"https:\/\/static.parastorage.com\/services\/social-groups-ooi\/1.0.0","isLoadable":false,"isTPACssVars":false,"isModuleFederated":false},"14d2abc2-5350-6322-487d-8c16ff833c8a":{"sentryDsn":"https:\/\/f1ffc0b5efe04e9eb9762cd808722520@sentry.wixpress.com\/748","componentUrl":"https:\/\/static.parastorage.com\/services\/events-viewer\/1.1388.0\/details-pageViewerWidgetNoCss.bundle.min.js","widgetId":"14d2abc2-5350-6322-487d-8c16ff833c8a","noCssComponentUrl":"https:\/\/static.parastorage.com\/services\/events-viewer\/1.1388.0\/details-pageViewerWidgetNoCss.bundle.min.js","staticBaseUrl":"https:\/\/static.parastorage.com\/services\/events-viewer\/1.1394.0","isLoadable":false,"isTPACssVars":false,"isModuleFederated":false},"1440e92d-47d8-69be-ade7-e6de40127106":{"sentryDsn":"https:\/\/f1ffc0b5efe04e9eb9762cd808722520@sentry.wixpress.com\/748","componentUrl":"https:\/\/static.parastorage.com\/services\/events-viewer\/1.1388.0\/widgetViewerWidgetNoCss.bundle.min.js","widgetId":"1440e92d-47d8-69be-ade7-e6de40127106","noCssComponentUrl":"https:\/\/static.parastorage.com\/services\/events-viewer\/1.1388.0\/widgetViewerWidgetNoCss.bundle.min.js","staticBaseUrl":"https:\/\/static.parastorage.com\/services\/events-viewer\/1.1394.0","isLoadable":false,"isTPACssVars":false,"isModuleFederated":false},"405eb115-a694-4e2b-abaa-e4762808bb93":{"sentryDsn":"https:\/\/f1ffc0b5efe04e9eb9762cd808722520@sentry.wixpress.com\/748","componentUrl":"https:\/\/static.parastorage.com\/services\/events-viewer\/1.1388.0\/members-pageViewerWidgetNoCss.bundle.min.js","widgetId":"405eb115-a694-4e2b-abaa-e4762808bb93","noCssComponentUrl":"https:\/\/static.parastorage.com\/services\/events-viewer\/1.1388.0\/members-pageViewerWidgetNoCss.bundle.min.js","staticBaseUrl":"https:\/\/static.parastorage.com\/services\/events-viewer\/1.1394.0","isLoadable":false,"isTPACssVars":false,"isModuleFederated":false},"29ad290c-8529-4204-8fcf-41ef46e0d3b0":{"sentryDsn":"https:\/\/f1ffc0b5efe04e9eb9762cd808722520@sentry.wixpress.com\/748","componentUrl":"https:\/\/static.parastorage.com\/services\/events-viewer\/1.1388.0\/scheduleViewerWidgetNoCss.bundle.min.js","widgetId":"29ad290c-8529-4204-8fcf-41ef46e0d3b0","noCssComponentUrl":"https:\/\/static.parastorage.com\/services\/events-viewer\/1.1388.0\/scheduleViewerWidgetNoCss.bundle.min.js","staticBaseUrl":"https:\/\/static.parastorage.com\/services\/events-viewer\/1.1394.0","isLoadable":false,"isTPACssVars":false,"isModuleFederated":false},"14c1462a-97f2-9f6a-7bb7-f5541f23caa6":{"componentUrl":"https:\/\/static.parastorage.com\/services\/communities-blog-ooi\/1.367.0\/BlogViewerWidget.bundle.min.js","widgetId":"14c1462a-97f2-9f6a-7bb7-f5541f23caa6","noCssComponentUrl":"","staticBaseUrl":"https:\/\/static.parastorage.com\/services\/communities-blog-ooi\/1.367.0\/","isLoadable":true,"isTPACssVars":false,"isModuleFederated":false},"1515a9e7-b579-fbbb-43fc-0e3051c14803":{"componentUrl":"https:\/\/static.parastorage.com\/services\/communities-blog-ooi\/1.367.0\/RssButtonViewerWidget.bundle.min.js","widgetId":"1515a9e7-b579-fbbb-43fc-0e3051c14803","noCssComponentUrl":"","staticBaseUrl":"https:\/\/static.parastorage.com\/services\/communities-blog-ooi\/1.367.0\/","isLoadable":false,"isTPACssVars":false,"isModuleFederated":false},"2f3d2c69-2bc4-4519-bd72-0a63dd92577f":{"componentUrl":"https:\/\/static.parastorage.com\/services\/communities-blog-ooi\/1.367.0\/ArchiveViewerWidget.bundle.min.js","widgetId":"2f3d2c69-2bc4-4519-bd72-0a63dd92577f","noCssComponentUrl":"","staticBaseUrl":"https:\/\/static.parastorage.com\/services\/communities-blog-ooi\/1.367.0\/","isLoadable":false,"isTPACssVars":false,"isModuleFederated":false},"211b5287-14e2-4690-bb71-525908938c81":{"componentUrl":"https:\/\/static.parastorage.com\/services\/communities-blog-ooi\/1.367.0\/PostViewerWidget.bundle.min.js","widgetId":"211b5287-14e2-4690-bb71-525908938c81","noCssComponentUrl":"","staticBaseUrl":"https:\/\/static.parastorage.com\/services\/communities-blog-ooi\/1.367.0\/","isLoadable":true,"isTPACssVars":false,"isModuleFederated":false},"478911c3-de0c-469e-90e3-304f2f8cd6a7":{"componentUrl":"https:\/\/static.parastorage.com\/services\/communities-blog-ooi\/1.367.0\/PostTitleViewerWidget.bundle.min.js","widgetId":"478911c3-de0c-469e-90e3-304f2f8cd6a7","noCssComponentUrl":"","staticBaseUrl":"https:\/\/static.parastorage.com\/services\/communities-blog-ooi\/1.367.0\/","isLoadable":false,"isTPACssVars":false,"isModuleFederated":false},"813eb645-c6bd-4870-906d-694f30869fd9":{"componentUrl":"https:\/\/static.parastorage.com\/services\/communities-blog-ooi\/1.367.0\/PostListViewerWidget.bundle.min.js","widgetId":"813eb645-c6bd-4870-906d-694f30869fd9","noCssComponentUrl":"","staticBaseUrl":"https:\/\/static.parastorage.com\/services\/communities-blog-ooi\/1.367.0\/","isLoadable":false,"isTPACssVars":false,"isModuleFederated":false},"a0d7808c-0d7d-4a40-8cf0-911a9f0de96f":{"componentUrl":"https:\/\/static.parastorage.com\/services\/communities-blog-ooi\/1.367.0\/CategoryMenuViewerWidget.bundle.min.js","widgetId":"a0d7808c-0d7d-4a40-8cf0-911a9f0de96f","noCssComponentUrl":"","staticBaseUrl":"https:\/\/static.parastorage.com\/services\/communities-blog-ooi\/1.367.0\/","isLoadable":false,"isTPACssVars":false,"isModuleFederated":false},"c0a125b8-2311-451e-99c5-89b6bba02b22":{"componentUrl":"https:\/\/static.parastorage.com\/services\/communities-blog-ooi\/1.367.0\/TagCloudViewerWidget.bundle.min.js","widgetId":"c0a125b8-2311-451e-99c5-89b6bba02b22","noCssComponentUrl":"","staticBaseUrl":"https:\/\/static.parastorage.com\/services\/communities-blog-ooi\/1.367.0\/","isLoadable":false,"isTPACssVars":false,"isModuleFederated":false},"e5a2773b-0e6b-4cbb-a012-3b4a69e92046":{"componentUrl":"https:\/\/static.parastorage.com\/services\/communities-blog-ooi\/1.367.0\/MyPostsViewerWidget.bundle.min.js","widgetId":"e5a2773b-0e6b-4cbb-a012-3b4a69e92046","noCssComponentUrl":"","staticBaseUrl":"https:\/\/static.parastorage.com\/services\/communities-blog-ooi\/1.367.0\/","isLoadable":false,"isTPACssVars":false,"isModuleFederated":false},"14cefc05-d163-dbb7-e4ec-cd4f2c4d6ddd":{"componentUrl":"https:\/\/static.parastorage.com\/services\/profile-card-tpa-ooi\/1.559.0\/ProfileCardViewerWidget.bundle.min.js","widgetId":"14cefc05-d163-dbb7-e4ec-cd4f2c4d6ddd","noCssComponentUrl":"","staticBaseUrl":"https:\/\/static.parastorage.com\/services\/profile-card-tpa-ooi\/1.559.0\/","isLoadable":false,"isTPACssVars":false,"isModuleFederated":false},"14dd1af6-3e02-63db-0ef2-72fbc7cc3136":{"componentUrl":"https:\/\/static.parastorage.com\/services\/my-account-ooi\/1.366.0\/MyAccountViewerWidget.bundle.min.js","widgetId":"14dd1af6-3e02-63db-0ef2-72fbc7cc3136","noCssComponentUrl":"","staticBaseUrl":"https:\/\/static.parastorage.com\/services\/my-account-ooi\/1.366.0\/","isLoadable":false,"isTPACssVars":false,"isModuleFederated":false},"a91a0543-d4bd-4e6b-b315-9410aa27bcde":{"sentryDsn":"https:\/\/dd0a55ccb8124b9c9d938e3acf41f8aa@sentry.wixpress.com\/514","componentUrl":"https:\/\/static.parastorage.com\/services\/bookings-service-details-widget\/1.1856.0\/BookingServicePageViewerWidget.bundle.min.js","widgetId":"a91a0543-d4bd-4e6b-b315-9410aa27bcde","noCssComponentUrl":"","staticBaseUrl":"https:\/\/static.parastorage.com\/services\/bookings-widget-viewer\/1.1417.0\/","isLoadable":false,"isTPACssVars":false,"isModuleFederated":false},"621bc837-5943-4c76-a7ce-a0e38185301f":{"componentUrl":"https:\/\/static.parastorage.com\/services\/bookings-widget\/1.4672.0\/mainPageComponent.bundle.min.js","widgetId":"621bc837-5943-4c76-a7ce-a0e38185301f","noCssComponentUrl":"","staticBaseUrl":"https:\/\/static.parastorage.com\/services\/bookings-widget-viewer\/1.1417.0\/","isLoadable":false,"isTPACssVars":false,"isModuleFederated":false},"cc882051-73c9-41a6-8f90-f6ebc9f10fe1":{"componentUrl":"https:\/\/static.parastorage.com\/services\/bookings-widget\/1.4672.0\/widgetComponent.bundle.min.js","widgetId":"cc882051-73c9-41a6-8f90-f6ebc9f10fe1","noCssComponentUrl":"","staticBaseUrl":"https:\/\/static.parastorage.com\/services\/bookings-widget-viewer\/1.1417.0\/","isLoadable":false,"isTPACssVars":false,"isModuleFederated":false},"985e6fc8-ce3f-4cf8-9b85-714c73f48695":{"componentUrl":"https:\/\/static.parastorage.com\/services\/bookings-form-widget\/1.595.0\/BookingsFormViewerWidget.bundle.min.js","widgetId":"985e6fc8-ce3f-4cf8-9b85-714c73f48695","noCssComponentUrl":"","staticBaseUrl":"https:\/\/static.parastorage.com\/services\/bookings-widget-viewer\/1.1417.0\/","isLoadable":false,"isTPACssVars":false,"isModuleFederated":false},"14756c3d-f10a-45fc-4df1-808f22aabe80":{"componentUrl":"https:\/\/static.parastorage.com\/services\/bookings-widget-viewer\/1.1417.0\/component.bundle.min.js","widgetId":"14756c3d-f10a-45fc-4df1-808f22aabe80","noCssComponentUrl":"","staticBaseUrl":"https:\/\/static.parastorage.com\/services\/bookings-widget-viewer\/1.1417.0\/","isLoadable":false,"isTPACssVars":false,"isModuleFederated":false},"54d912c5-52cb-4657-b8fa-e1a4cda8ed01":{"componentUrl":"https:\/\/static.parastorage.com\/services\/bookings-calendar-widget\/1.1064.0\/BookingCalendarViewerWidget.bundle.min.js","widgetId":"54d912c5-52cb-4657-b8fa-e1a4cda8ed01","noCssComponentUrl":"","staticBaseUrl":"https:\/\/static.parastorage.com\/services\/bookings-widget-viewer\/1.1417.0\/","isLoadable":false,"isTPACssVars":false,"isModuleFederated":false},"1429e225-f6b0-2230-82f6-9a6aa1192f8f":{"componentUrl":"https:\/\/static.parastorage.com\/services\/right-click-protect\/1.184.0\/RightClickProtectViewerWidget.bundle.min.js","widgetId":"1429e225-f6b0-2230-82f6-9a6aa1192f8f","noCssComponentUrl":"","isLoadable":false,"isTPACssVars":false,"isModuleFederated":false},"151bd179-dfe6-3ca3-399c-ee97957f93a2":{"sentryDsn":"https:\/\/baf30a2b91654c5a840931f0137bed30@sentry.wixpress.com\/1696","componentUrl":"https:\/\/static.parastorage.com\/services\/communities-forum-client\/1.783.0\/RecentPostsFeedViewerWidget.bundle.min.js","widgetId":"151bd179-dfe6-3ca3-399c-ee97957f93a2","noCssComponentUrl":"","staticBaseUrl":"https:\/\/static.parastorage.com\/services\/communities-forum-client\/1.783.0\/","isLoadable":false,"isTPACssVars":false,"isModuleFederated":false},"14f51b00-3ada-272e-b6db-34d5da9dd623":{"sentryDsn":"https:\/\/0e6a29e4756740a8a63493e912ba2174@sentry.wixpress.com\/2420","componentUrl":"https:\/\/static.parastorage.com\/services\/communities-forum-member-pages\/1.96.0\/MemberCommentsViewerWidgetNoCss.bundle.min.js","widgetId":"14f51b00-3ada-272e-b6db-34d5da9dd623","noCssComponentUrl":"https:\/\/static.parastorage.com\/services\/communities-forum-member-pages\/1.96.0\/MemberCommentsViewerWidgetNoCss.bundle.min.js","staticBaseUrl":"https:\/\/static.parastorage.com\/services\/communities-forum-client\/1.783.0\/","isLoadable":false,"isTPACssVars":false,"isModuleFederated":false},"14f0266c-e0a3-afc6-d07c-5be8e20949cd":{"sentryDsn":"https:\/\/0e6a29e4756740a8a63493e912ba2174@sentry.wixpress.com\/2420","componentUrl":"https:\/\/static.parastorage.com\/services\/communities-forum-member-pages\/1.96.0\/MemberPostsViewerWidgetNoCss.bundle.min.js","widgetId":"14f0266c-e0a3-afc6-d07c-5be8e20949cd","noCssComponentUrl":"https:\/\/static.parastorage.com\/services\/communities-forum-member-pages\/1.96.0\/MemberPostsViewerWidgetNoCss.bundle.min.js","staticBaseUrl":"https:\/\/static.parastorage.com\/services\/communities-forum-client\/1.783.0\/","isLoadable":false,"isTPACssVars":false,"isModuleFederated":false},"1489040e-001f-4631-55a9-2c29b4417126":{"sentryDsn":"https:\/\/baf30a2b91654c5a840931f0137bed30@sentry.wixpress.com\/1696","componentUrl":"https:\/\/static.parastorage.com\/services\/communities-forum-client\/1.783.0\/ForumViewerWidgetNoCss.bundle.min.js","widgetId":"1489040e-001f-4631-55a9-2c29b4417126","noCssComponentUrl":"https:\/\/static.parastorage.com\/services\/communities-forum-client\/1.783.0\/ForumViewerWidgetNoCss.bundle.min.js","staticBaseUrl":"https:\/\/static.parastorage.com\/services\/communities-forum-client\/1.783.0\/","isLoadable":false,"isTPACssVars":false,"isModuleFederated":false},"14dbefb9-3b7b-c4e9-53e8-766defd30587":{"componentUrl":"https:\/\/static.parastorage.com\/services\/members-about-ooi\/1.193.0\/ProfileViewerWidget.bundle.min.js","widgetId":"14dbefb9-3b7b-c4e9-53e8-766defd30587","noCssComponentUrl":"","staticBaseUrl":"https:\/\/static.parastorage.com\/services\/members-about-ooi\/1.193.0\/","isLoadable":true,"isTPACssVars":false,"isModuleFederated":false},"15293875-09d7-6913-a093-084a9b6ae7f4":{"componentUrl":"https:\/\/static.parastorage.com\/services\/pricing-plans-tpa\/1.976.0\/PackagePickerViewerWidget.bundle.min.js","widgetId":"15293875-09d7-6913-a093-084a9b6ae7f4","noCssComponentUrl":"","isLoadable":true,"isTPACssVars":false,"isModuleFederated":false},"80a3bd56-82b4-4193-8bb4-b7cb0f3f1830":{"componentUrl":"https:\/\/static.parastorage.com\/services\/pricing-plans-tpa\/1.976.0\/PlanListViewerWidget.bundle.min.js","widgetId":"80a3bd56-82b4-4193-8bb4-b7cb0f3f1830","noCssComponentUrl":"","isLoadable":true,"isTPACssVars":false,"isModuleFederated":false},"b29db04a-a8f2-4bfe-bbad-21c99c1054b5":{"componentUrl":"https:\/\/static.parastorage.com\/services\/subscriptions-tpa\/1.402.0\/MySubscriptionsViewerWidget.bundle.min.js","widgetId":"b29db04a-a8f2-4bfe-bbad-21c99c1054b5","noCssComponentUrl":"","staticBaseUrl":"https:\/\/static.parastorage.com\/services\/subscriptions-tpa\/1.402.0\/","isLoadable":false,"isTPACssVars":false,"isModuleFederated":true},"aa86b56d-3c49-44fd-9976-963695e7815d":{"sentryDsn":"https:\/\/1eeb89147c984dc6bc3ffafd9e6cd089@sentry.wixpress.com\/809","componentUrl":"https:\/\/static.parastorage.com\/services\/ricos-viewer-ooi\/2.53.0\/ricosviewerViewerWidget.bundle.min.js","widgetId":"aa86b56d-3c49-44fd-9976-963695e7815d","noCssComponentUrl":"","staticBaseUrl":"https:\/\/static.parastorage.com\/services\/ricos-viewer-ooi\/2.53.0\/","isLoadable":true,"isTPACssVars":false,"isModuleFederated":false},"142bb34d-3439-576a-7118-683e690a1e0d":{"componentUrl":"https:\/\/static.parastorage.com\/services\/pro-gallery-santa-wrapper\/1.2555.0\/viewer.bundle.min.js","widgetId":"142bb34d-3439-576a-7118-683e690a1e0d","noCssComponentUrl":"","isLoadable":false,"isTPACssVars":false,"isModuleFederated":false}},"viewMode":"Site","formFactor":"Desktop","blogMobileComponentUrl":"https:\/\/static.parastorage.com\/services\/communities-blog-ooi\/1.367.0\/feed-page-mobile-viewer.bundle.min.js"},"protectedPages":{"passwordProtected":{},"publicPageIds":["z4wyi","vlwfq","fzmmn","fzmmq","dow4c","rujtb","lmxwk","vd41m","q4qyj","iayy1","fzmn0","x9lzb","fzmmo","mi7zs","t03no","iegcu","fzmmy","en7rs","kajse","fyk4s","nmk22","fklnn","fzmmr","fzmmv","c8y0s","ljvaq","pnyar","y4wyk","mgzwx","fzmmu","jaha0","yefqv","zxnlb","w64ru","jio7x","gai0r","gxmdo","seixw","dh20z","uj2ah","usekq","fzmmt","oy7bx","ycp3e","vvvem","nuojp","fzmmw","rq4xr","r45uu","fzmmp","kqqw3","ujyri","ijkyo","xfskn","nxomg","jqxd3","bmbp2","h2xzg","m0zwt","rjbz8","zd75c","l7qvc","wcahy","lbint","fzmms"]},"reporter":{"userId":"8086633a-2e5a-4cf9-a761-ea9fef5bd2fd","metaSiteId":"92b3fa7b-06ac-42b4-a39b-f0e56ad896ba","isPremium":true,"isViewerMode":true,"isFBServerEventsAppProvisioned":false,"dynamicPagesIds":["hu1wp","p0apg","xp70i","clil5","hhf1r","gm6te","ilo1e","qs2il","srgua","izhpt","nfk71","mrbsd","qeu4k","xyp2i","ftvkl","mjpml","vrt8t","drs6o","g77b0","caulr","casx2","u3hfj","sa1li","lbint"]},"router":{"baseUrl":"https:\/\/www.valdecottaviation.com","mainPageId":"nxomg","pagesMap":{"z4wyi":{"pageId":"z4wyi","title":"Intro Flight","pageUriSEO":"introflight","pageJsonFileName":"808663_bc5e6f26a4582869876938d81ee61d9f_3946"},"joos2":{"pageId":"joos2","title":"Private Flight","pageUriSEO":"privatereservation"},"vlwfq":{"pageId":"vlwfq","title":"Empty Leg Flights","pageUriSEO":"emptylegs","pageJsonFileName":"808663_6c01e070f3d821033b1ec5451827ce2b_3946"},"avyjy":{"pageId":"avyjy","title":"Academy: Flight Operations Officer","pageUriSEO":"academy-foo"},"fzmmn":{"pageId":"fzmmn","title":"Hiring","pageUriSEO":"popup-fzmmn","pageJsonFileName":"808663_1ef975fc7d81d16a23ee4b2d28d4f08c_4634"},"sa1li":{"pageId":"sa1li","title":"ShareFlight Publisher (All)","pageUriSEO":"shareflight-publisher-all"},"ftvkl":{"pageId":"ftvkl","title":"My Wallet","pageUriSEO":"my-wallet"},"fzmmq":{"pageId":"fzmmq","title":"Classified Information: TCF","pageUriSEO":"copy-of-maintenance-in-progress","pageJsonFileName":"808663_827e143a3fd2c591931b90d9cbe790fe_4633"},"dow4c":{"pageId":"dow4c","title":"Event-Based Discussion Groups","pageUriSEO":"groups","pageJsonFileName":"808663_d28972abedcee5cd6177170a417fdb37_4806"},"p0apg":{"pageId":"p0apg","title":"Flight Bulletin","pageUriSEO":"blank-2"},"rujtb":{"pageId":"rujtb","title":"Careers","pageUriSEO":"careers","pageJsonFileName":"808663_2982d81d3b5537b1e0f0a58fbbe446f5_3946"},"lmxwk":{"pageId":"lmxwk","title":"Scenic Flight","pageUriSEO":"scenicflight","pageJsonFileName":"808663_ad387e918a7b24f41054d38fc8b19ba1_4033"},"vd41m":{"pageId":"vd41m","title":"Service Page","pageUriSEO":"service-page","pageJsonFileName":"808663_6eca7ecc2d1ceea3b5c3e2a509ef7a80_4835"},"q4qyj":{"pageId":"q4qyj","title":"Private Aviation","pageUriSEO":"privateavailability","pageJsonFileName":"808663_0c764879c64f2e3a8ab1a740c3743948_3946"},"iayy1":{"pageId":"iayy1","title":"404 Error Page","pageUriSEO":"error404","pageJsonFileName":"808663_a51985c5634862afe8a791934a57794e_4281"},"xp70i":{"pageId":"xp70i","title":"My Addresses","pageUriSEO":"my-addresses"},"m00r9":{"pageId":"m00r9","title":"Academy: Landing Page","pageUriSEO":"academy"},"fzmn0":{"pageId":"fzmn0","title":"shareflightConfirmUpdate","pageUriSEO":"copy-of-manifestdelete","pageJsonFileName":"808663_d4b82886448beb9f7f9517f32f0646eb_4875"},"hhf1r":{"pageId":"hhf1r","title":"Flight Manager","pageUriSEO":"blank-7"},"x9lzb":{"pageId":"x9lzb","title":"Birthday Special","pageUriSEO":"birthday","pageJsonFileName":"808663_abab8d7fb26d6f8877575de3553a7065_3946"},"fzmmo":{"pageId":"fzmmo","title":"Custom Signup","pageUriSEO":"blank-ncx68","pageJsonFileName":"808663_72761d99cd83db0c963f10422ce7d024_4633"},"mi7zs":{"pageId":"mi7zs","title":"About","pageUriSEO":"about","pageJsonFileName":"808663_66599dc6a5faf6febefb01f29bf15611_5048"},"t03no":{"pageId":"t03no","title":"Valentine's Special","pageUriSEO":"valentines","pageJsonFileName":"808663_faf5207b1d103608663d58c0f3849fc2_3946"},"iegcu":{"pageId":"iegcu","title":"ShareFlight Plans & Pricing","pageUriSEO":"shareflightpremium","pageJsonFileName":"808663_e2eb8c2e7a67589e38734294bca20a1f_4723"},"tzcqu":{"pageId":"tzcqu","title":"Corporate Forum","pageUriSEO":"corporateforum"},"fzmmy":{"pageId":"fzmmy","title":"manifestDelete","pageUriSEO":"copy-of-hiring-1","pageJsonFileName":"808663_66d6db367f21027c107d8378b7219455_4866"},"u3hfj":{"pageId":"u3hfj","title":"My Profile","pageUriSEO":"profile-1"},"ilo1e":{"pageId":"ilo1e","title":"Operations Center","pageUriSEO":"blank"},"en7rs":{"pageId":"en7rs","title":"Privacy Policy","pageUriSEO":"privacy-policy","pageJsonFileName":"808663_9a68297f2815fb71fff5a7751534d982_3605"},"kajse":{"pageId":"kajse","title":"Empty Legs","pageUriSEO":"shareflight-emptylegs","pageJsonFileName":"808663_7a1bdf83f8a08f8769255561d0fb6f1c_4178"},"fyk4s":{"pageId":"fyk4s","title":"General Enquiry","pageUriSEO":"generalenquiry","pageJsonFileName":"808663_2ecc2c9687d4eed2d611129bbe83ca29_4857"},"nmk22":{"pageId":"nmk22","title":"ShareFlight for Pilots","pageUriSEO":"shareflight-pilots","pageJsonFileName":"808663_a6ffc1c42ef3acd4744c3db5262d0c26_5040"},"fklnn":{"pageId":"fklnn","title":"ShareFlight","pageUriSEO":"shareflight","pageJsonFileName":"808663_b6a8b456579835957d7f7ef5150ac154_4735"},"sjmlo":{"pageId":"sjmlo","title":"Aircraft Charter","pageUriSEO":"aircraftcharter-reserve"},"clil5":{"pageId":"clil5","title":"ShareFlight Overview","pageUriSEO":"blank-8"},"fzmmr":{"pageId":"fzmmr","title":"Classified Information: TEA","pageUriSEO":"copy-of-classified-information-tcf","pageJsonFileName":"808663_0c838991f2dffadcde97ed70be3cae0a_4633"},"srgua":{"pageId":"srgua","title":"Publish New ShareFlight","pageUriSEO":"blank-6"},"fzmmv":{"pageId":"fzmmv","title":"Empty Leg Flights","pageUriSEO":"popup-fzmmv","pageJsonFileName":"808663_bc92a695299e73a2f4463c71f49e7269_4633"},"mjpml":{"pageId":"mjpml","title":"ShareFlight Publisher","pageUriSEO":"blank-5"},"c8y0s":{"pageId":"c8y0s","title":"Event Details & Registration","pageUriSEO":"events-1","pageJsonFileName":"808663_f72549700aa90e3d8131efcc2b36ee8a_3605"},"wr0v0":{"pageId":"wr0v0","title":"Academy: Flight Crew","pageUriSEO":"academy-fc"},"ifp7v":{"pageId":"ifp7v","title":"Corporate File System","pageUriSEO":"corporatefilesystem"},"ljvaq":{"pageId":"ljvaq","title":"Weekend Excursions","pageUriSEO":"weekendcharterflights","pageJsonFileName":"808663_1b99b932f58188f06f5caad5d8d9e0d9_3946"},"pnyar":{"pageId":"pnyar","title":"Fullscreen Page","pageUriSEO":"fullscreen-page","pageJsonFileName":"808663_643d01aee80e6a9a33e0f11bcc2528b2_5042"},"y4wyk":{"pageId":"y4wyk","title":"Aircraft","pageUriSEO":"aircraftfleet","pageJsonFileName":"808663_ef99d4e75bae3f02f37dc090fe7fad6e_5029"},"mgzwx":{"pageId":"mgzwx","title":"DEMO","pageUriSEO":"blank-4","pageJsonFileName":"808663_82f8b71339815f1ed5466f853fb0f978_4764"},"fzmmu":{"pageId":"fzmmu","title":"Warning: Corona Crew Advisory","pageUriSEO":"copy-of-warning-easa-corona-advisor","pageJsonFileName":"808663_b7735d2ddcbc8daf9bf106819f7f1f49_3946"},"g77b0":{"pageId":"g77b0","title":"File System","pageUriSEO":"files"},"jaha0":{"pageId":"jaha0","title":"External","pageUriSEO":"externalfleet","pageJsonFileName":"808663_97ba0ae750dfb37ee4b8bca7245cac38_3946"},"yefqv":{"pageId":"yefqv","title":"Flight Experiences","pageUriSEO":"flightexperiences","pageJsonFileName":"808663_0c3a2119ba5e341e381e06b3c468dca2_4466"},"zxnlb":{"pageId":"zxnlb","title":"All Flights","pageUriSEO":"copy-of-weekend-charter","pageJsonFileName":"808663_5c94630ece798af4b958f8e50ec97886_5021"},"w64ru":{"pageId":"w64ru","title":"Gift Card","pageUriSEO":"gift-card","pageJsonFileName":"808663_1607eb3a85696c6558386ec48c22fa16_4764"},"jio7x":{"pageId":"jio7x","title":"Flight Experiences","pageUriSEO":"flightexperience","pageJsonFileName":"808663_c73d580282c5ee97b42890831b319978_4471"},"gkjku":{"pageId":"gkjku","title":"Board Room","pageUriSEO":"tea-boardroom"},"qepua":{"pageId":"qepua","title":"ADMIN: Old Home Pages","pageUriSEO":"crew"},"xyp2i":{"pageId":"xyp2i","title":"Archive","pageUriSEO":"blank-3"},"gai0r":{"pageId":"gai0r","title":"Cookie Policy","pageUriSEO":"cookies","pageJsonFileName":"808663_537eea0c41b7efd84b45e67d6da54e8d_3605"},"gxmdo":{"pageId":"gxmdo","title":"Aircraft Charter","pageUriSEO":"aircraftcharter","pageJsonFileName":"808663_cce50968e22887bfb66981b7c5e1209f_4180"},"ma5ne":{"pageId":"ma5ne","title":"Associate","pageUriSEO":"associate"},"seixw":{"pageId":"seixw","title":"Luxe Cruises","pageUriSEO":"luxecruises","pageJsonFileName":"808663_23982c1bd484f94b27630355c2c07f70_5023"},"dh20z":{"pageId":"dh20z","title":"Christmas Special","pageUriSEO":"christmas","pageJsonFileName":"808663_f3bf29566e4298466c921f7e912323d9_3946"},"uj2ah":{"pageId":"uj2ah","title":"Carriage Contract","pageUriSEO":"carriage-contract","pageJsonFileName":"808663_fbf7427c90da3c9f01828b9c16b0762a_3605"},"usekq":{"pageId":"usekq","title":"Schedule","pageUriSEO":"schedule","pageJsonFileName":"808663_9450bf3152552d385c0342bc5588c9a1_3605"},"fzmmt":{"pageId":"fzmmt","title":"Warning: Corona Passenger Advisory","pageUriSEO":"copy-of-warning-sars-cov-2","pageJsonFileName":"808663_c674e80ad3a9d706fbc48a1ff4737b33_3946"},"oy7bx":{"pageId":"oy7bx","title":"Bookings Checkout","pageUriSEO":"bookings-checkout","pageJsonFileName":"808663_931eb93add7922c7bbbf969bea72de66_5005"},"ycp3e":{"pageId":"ycp3e","title":"Terms & Conditions","pageUriSEO":"terms-conditions","pageJsonFileName":"808663_4d6858fd624af74d0df1a3743ce936a7_5038"},"gm6te":{"pageId":"gm6te","title":"Notifications","pageUriSEO":"notifications"},"mrbsd":{"pageId":"mrbsd","title":"My Orders","pageUriSEO":"my-orders"},"vvvem":{"pageId":"vvvem","title":"Thank You Page","pageUriSEO":"thank-you-page","pageJsonFileName":"808663_3f643ee8db6486f1ee4bcd50e1824c77_4762"},"izhpt":{"pageId":"izhpt","title":"Flight Experience Overview","pageUriSEO":"my-bookings"},"casx2":{"pageId":"casx2","title":"Forum Comments","pageUriSEO":"forum-comments"},"nuojp":{"pageId":"nuojp","title":"Product Page","pageUriSEO":"product-page","pageJsonFileName":"808663_f6400f0a6b23ab0bc8d25a31c5b378c9_4762"},"caulr":{"pageId":"caulr","title":"Empty Leg Overview","pageUriSEO":"events"},"fzmmw":{"pageId":"fzmmw","title":"Custom Login","pageUriSEO":"popup-fzmmw","pageJsonFileName":"808663_52b815508b47699277574e91c1767823_4730"},"rq4xr":{"pageId":"rq4xr","title":"Cart Page","pageUriSEO":"cart-page","pageJsonFileName":"808663_97c4dbf89f450aaa6f938d6952e7c5cb_4762"},"hu1wp":{"pageId":"hu1wp","title":"ShareFlight Premium","pageUriSEO":"my-subscriptions"},"vrt8t":{"pageId":"vrt8t","title":"Forum Posts","pageUriSEO":"forum-posts"},"r45uu":{"pageId":"r45uu","title":"Checkout","pageUriSEO":"checkout","pageJsonFileName":"808663_d955d6ebc72811283091287b9456c72d_4360"},"fzmmp":{"pageId":"fzmmp","title":"Maintenance In Progress","pageUriSEO":"copy-of-hiring","pageJsonFileName":"808663_31949630f237e57767a45e689897201f_4633"},"mtlkb":{"pageId":"mtlkb","title":"Strategy","pageUriSEO":"tea-strategy"},"urzyz":{"pageId":"urzyz","title":"Executives","pageUriSEO":"tea-executives"},"l74fa":{"pageId":"l74fa","title":"Corporate Directory","pageUriSEO":"corporatedirectory"},"iqfca":{"pageId":"iqfca","title":"ADMIN: Headers & Footers","pageUriSEO":"pilots"},"lxow7":{"pageId":"lxow7","title":"Executive Area","pageUriSEO":"tea"},"kqqw3":{"pageId":"kqqw3","title":"Flight List","pageUriSEO":"flightlist","pageJsonFileName":"808663_311a637d7d0ac64f341ec5732a16e860_4136"},"ujyri":{"pageId":"ujyri","title":"Aircraft Backup","pageUriSEO":"copy-of-aircraft","pageJsonFileName":"808663_485f44f3a6a2738c0d2e754ad1a8b408_3946"},"nfk71":{"pageId":"nfk71","title":"Information Center","pageUriSEO":"blank-1"},"ijkyo":{"pageId":"ijkyo","title":"Alpine Flight","pageUriSEO":"alpineflight","pageJsonFileName":"808663_84f5a11966427cca3c497a6c8f47c934_3946"},"xfskn":{"pageId":"xfskn","title":"SHOP","pageUriSEO":"shop","pageJsonFileName":"808663_86e64104bcb61ad5688ff16b80fe0af3_4764"},"qs2il":{"pageId":"qs2il","title":"Settings","pageUriSEO":"settings"},"qeu4k":{"pageId":"qeu4k","title":"Valdecott Central","pageUriSEO":"my-account"},"nxomg":{"pageId":"nxomg","title":"HOME","pageUriSEO":"home","pageJsonFileName":"808663_d912dd57aca6607d0cdf8f6f80442b66_5048"},"jqxd3":{"pageId":"jqxd3","title":"Home With Filtering","pageUriSEO":"copy-of-home","pageJsonFileName":"808663_ea1d7df4acaf9f5e4dfdbc590a2f7213_4471"},"bmbp2":{"pageId":"bmbp2","title":"Group Page","pageUriSEO":"group","pageJsonFileName":"808663_e2fbb666b22d595430f58f0211180e6d_4807"},"h2xzg":{"pageId":"h2xzg","title":"Tailored Travels","pageUriSEO":"tailoredtravels","pageJsonFileName":"808663_09cc2caee9015be0c1533f2ecd01bb91_3946"},"m0zwt":{"pageId":"m0zwt","title":"Holidays & Travel","pageUriSEO":"travel","pageJsonFileName":"808663_1d01bd838cf82febc5a8b2e2bd5b4a1c_4165"},"rjbz8":{"pageId":"rjbz8","title":"ShareFlight for Passengers","pageUriSEO":"shareflight-passengers","pageJsonFileName":"808663_b5f9af0fecd431074ff737e5c93de39a_4873"},"zd75c":{"pageId":"zd75c","title":"Wedding Special","pageUriSEO":"wedding","pageJsonFileName":"808663_204329792aaddd2d9c092b16ea49f256_3946"},"l7qvc":{"pageId":"l7qvc","title":"Flights","pageUriSEO":"flights","pageJsonFileName":"808663_527326ad981e6861ee1e5f47adeda925_5048"},"jl1jk":{"pageId":"jl1jk","title":"Operations","pageUriSEO":"tea-operations"},"wcahy":{"pageId":"wcahy","title":"Corporate Aviation","pageUriSEO":"corporateaviation","pageJsonFileName":"808663_90e6eaa2e978f9583a87c5ea112cf674_3946"},"hk487":{"pageId":"hk487","title":"Corporate Flight","pageUriSEO":"corporatereservation"},"lbint":{"pageId":"lbint","title":"ShareFlight Publisher (FS ServiceName)","pageUriSEO":"shareflight-publisher-fs-servicename","pageJsonFileName":"808663_ccd195a59418726e1974ace43e10ae85_5051"},"drs6o":{"pageId":"drs6o","title":"Followers","pageUriSEO":"followers"},"fzmms":{"pageId":"fzmms","title":"Warning: SARS-CoV-2","pageUriSEO":"popup-fzmms","pageJsonFileName":"808663_c2b1c3d8333ff8b8dca3c69f45bf60a5_4634"}},"routes":{".\/introflight":{"type":"Static","pageId":"z4wyi"},".\/privatereservation":{"type":"Static","pageId":"joos2"},".\/emptylegs":{"type":"Static","pageId":"vlwfq"},".\/academy-foo":{"type":"Static","pageId":"avyjy"},".\/popup-fzmmn":{"type":"Static","pageId":"fzmmn"},".\/copy-of-maintenance-in-progress":{"type":"Static","pageId":"fzmmq"},".\/groups":{"type":"Static","pageId":"dow4c"},".\/careers":{"type":"Static","pageId":"rujtb"},".\/scenicflight":{"type":"Static","pageId":"lmxwk"},".\/service-page":{"type":"Static","pageId":"vd41m"},".\/privateavailability":{"type":"Static","pageId":"q4qyj"},".\/error404":{"type":"Static","pageId":"iayy1"},".\/academy":{"type":"Static","pageId":"m00r9"},".\/copy-of-manifestdelete":{"type":"Static","pageId":"fzmn0"},".\/birthday":{"type":"Static","pageId":"x9lzb"},".\/blank-ncx68":{"type":"Static","pageId":"fzmmo"},".\/about":{"type":"Static","pageId":"mi7zs"},".\/valentines":{"type":"Static","pageId":"t03no"},".\/shareflightpremium":{"type":"Static","pageId":"iegcu"},".\/corporateforum":{"type":"Static","pageId":"tzcqu"},".\/copy-of-hiring-1":{"type":"Static","pageId":"fzmmy"},".\/privacy-policy":{"type":"Static","pageId":"en7rs"},".\/shareflight-emptylegs":{"type":"Static","pageId":"kajse"},".\/generalenquiry":{"type":"Static","pageId":"fyk4s"},".\/shareflight-pilots":{"type":"Static","pageId":"nmk22"},".\/shareflight":{"type":"Static","pageId":"fklnn"},".\/aircraftcharter-reserve":{"type":"Static","pageId":"sjmlo"},".\/copy-of-classified-information-tcf":{"type":"Static","pageId":"fzmmr"},".\/popup-fzmmv":{"type":"Static","pageId":"fzmmv"},".\/events-1":{"type":"Static","pageId":"c8y0s"},".\/academy-fc":{"type":"Static","pageId":"wr0v0"},".\/corporatefilesystem":{"type":"Static","pageId":"ifp7v"},".\/weekendcharterflights":{"type":"Static","pageId":"ljvaq"},".\/fullscreen-page":{"type":"Static","pageId":"pnyar"},".\/aircraftfleet":{"type":"Static","pageId":"y4wyk"},".\/blank-4":{"type":"Static","pageId":"mgzwx"},".\/copy-of-warning-easa-corona-advisor":{"type":"Static","pageId":"fzmmu"},".\/externalfleet":{"type":"Static","pageId":"jaha0"},".\/flightexperiences":{"type":"Static","pageId":"yefqv"},".\/copy-of-weekend-charter":{"type":"Static","pageId":"zxnlb"},".\/gift-card":{"type":"Static","pageId":"w64ru"},".\/flightexperience":{"type":"Static","pageId":"jio7x"},".\/tea-boardroom":{"type":"Static","pageId":"gkjku"},".\/crew":{"type":"Static","pageId":"qepua"},".\/cookies":{"type":"Static","pageId":"gai0r"},".\/aircraftcharter":{"type":"Static","pageId":"gxmdo"},".\/associate":{"type":"Static","pageId":"ma5ne"},".\/luxecruises":{"type":"Static","pageId":"seixw"},".\/christmas":{"type":"Static","pageId":"dh20z"},".\/carriage-contract":{"type":"Static","pageId":"uj2ah"},".\/schedule":{"type":"Static","pageId":"usekq"},".\/copy-of-warning-sars-cov-2":{"type":"Static","pageId":"fzmmt"},".\/bookings-checkout":{"type":"Static","pageId":"oy7bx"},".\/terms-conditions":{"type":"Static","pageId":"ycp3e"},".\/thank-you-page":{"type":"Static","pageId":"vvvem"},".\/product-page":{"type":"Static","pageId":"nuojp"},".\/popup-fzmmw":{"type":"Static","pageId":"fzmmw"},".\/cart-page":{"type":"Static","pageId":"rq4xr"},".\/checkout":{"type":"Static","pageId":"r45uu"},".\/copy-of-hiring":{"type":"Static","pageId":"fzmmp"},".\/tea-strategy":{"type":"Static","pageId":"mtlkb"},".\/tea-executives":{"type":"Static","pageId":"urzyz"},".\/corporatedirectory":{"type":"Static","pageId":"l74fa"},".\/pilots":{"type":"Static","pageId":"iqfca"},".\/tea":{"type":"Static","pageId":"lxow7"},".\/flightlist":{"type":"Static","pageId":"kqqw3"},".\/copy-of-aircraft":{"type":"Static","pageId":"ujyri"},".\/alpineflight":{"type":"Static","pageId":"ijkyo"},".\/shop":{"type":"Static","pageId":"xfskn"},".\/home":{"type":"Static","pageId":"nxomg"},".\/copy-of-home":{"type":"Static","pageId":"jqxd3"},".\/group":{"type":"Static","pageId":"bmbp2"},".\/tailoredtravels":{"type":"Static","pageId":"h2xzg"},".\/travel":{"type":"Static","pageId":"m0zwt"},".\/shareflight-passengers":{"type":"Static","pageId":"rjbz8"},".\/wedding":{"type":"Static","pageId":"zd75c"},".\/flights":{"type":"Static","pageId":"l7qvc"},".\/tea-operations":{"type":"Static","pageId":"jl1jk"},".\/corporateaviation":{"type":"Static","pageId":"wcahy"},".\/corporatereservation":{"type":"Static","pageId":"hk487"},".\/popup-fzmms":{"type":"Static","pageId":"fzmms"},".\/corporateportal":{"type":"Dynamic","pageIds":["hu1wp","p0apg","xp70i","clil5","hhf1r","gm6te","ilo1e","qs2il","srgua","izhpt","nfk71","mrbsd","qeu4k","xyp2i","ftvkl","mjpml"]},".\/corporateentitlement":{"type":"Dynamic","pageIds":["vrt8t","drs6o","g77b0","caulr","casx2","u3hfj"]},".\/shareflight-listings":{"type":"Dynamic","pageIds":["sa1li","lbint"]},".\/":{"type":"Static","pageId":"nxomg"}},"isWixSite":false,"customNotFoundPage":{"pageId":"iayy1","pageRoute":".\/error404"}},"searchWixCodeSdk":{"language":"en"},"seo":{"context":{"siteName":"Valdecott Aviation","siteUrl":"https:\/\/www.valdecottaviation.com","indexSite":true,"defaultUrl":"https:\/\/www.valdecottaviation.com\/","currLangIsOriginal":true,"siteOgImage":"https:\/\/static.wixstatic.com\/media\/808663_b7f63c54ebe24aeda6964923973ef5fd%7Emv2_d_7500_7500_s_4_2.png","homePageTitle":"HOME","ogType":"website","ogDescription":"Valdecott Aviation is a private aviation alliance which devises and delivers a comprehensive variety of sustainable as well as cost-efficient air travel options","facebookAdminId":"ValdecottAviation","businessName":"Valdecott Aviation","businesDescription":"Valdecott Aviation is Switzerland's next-generation flight sharing and management platform for safe, sustainable and accessible aviation activities.","businesLocale":"en-gb","businesLogo":"https:\/\/static.wixstatic.com\/media\/808663_72bb8db9a61640fdbf2ce1795fd10704~mv2.png","businessLocationCountry":"CH","businessLocationFormatted":"Valdecott Aviation, Baarerstrasse 135, Zug, Switzerland","businesLocationsState":"ZG","businessLocationCity":"Zug","businesLocationsStreet":"Baarerstrasse","businessLocationsStreetNumber":"135","businessPostalCode":"6300","experiments":{"specs.seo.ReverseResolveIsIndexableLogic":"true","specs.seo.EnableLocalBusinessSD":"true"},"businessPhone":"+41415615696"},"metaTags":[{"name":"fb_admins_meta_tag","value":"ValdecottAviation","property":false},{"name":"description","value":"Valdecott Aviation is a private aviation alliance which devises and delivers a comprehensive variety of sustainable as well as cost-efficient air travel options","property":false}],"customHeadTags":"","isInSEO":false,"hasBlogAmp":false,"mainPageId":"nxomg"},"sessionManager":{"dynamicModelApiUrl":"https:\/\/www.valdecottaviation.com\/_api\/v2\/dynamicmodel","expiryTimeoutOverride":0},"siteMembersWixCodeSdk":{"isPreviewMode":false,"smToken":"","smcollectionId":"1d88c725-d434-47cd-82be-f401ff65153c"},"siteMembers":{"collectionExposure":"Public","smcollectionId":"1d88c725-d434-47cd-82be-f401ff65153c","smToken":"","protectedHomepage":false,"memberInfoAppId":5380,"isTemplate":false,"isCommunityInstalled":true},"siteWixCodeSdk":{"siteDisplayName":"Valdecott Aviation","siteRevision":5051,"regionalSettings":"en-gb","language":"en","mainPageId":"nxomg","appsData":{"2":{"appDefinitionId":"3d590cbc-4907-4cc4-b0b1-ddf2c5edf297"},"4":{"appDefinitionId":"14bca956-e09f-f4d6-14d7-466cb3f09103"},"5":{"appDefinitionId":"141fbfae-511e-6817-c9f0-48993a7547d1"},"6":{"appDefinitionId":"13ee94c1-b635-8505-3391-97919052c16f"},"7":{"appDefinitionId":"1480c568-5cbd-9392-5604-1148f5faffa0"},"8":{"appDefinitionId":"135c3d92-0fea-1f9d-2ba5-2a1dfb04297e"},"9":{"appDefinitionId":"139ef4fa-c108-8f9a-c7be-d5f492a2c939"},"10":{"appDefinitionId":"14517e1a-3ff0-af98-408e-2bd6953c36a2"},"11":{"appDefinitionId":"14b89688-9b25-5214-d1cb-a3fb9683618b"},"12":{"appDefinitionId":"150ae7ee-c74a-eecd-d3d7-2112895b988a"},"13":{},"14":{"appDefinitionId":"14d7032a-0a65-5270-cca7-30f599708fed"},"15":{"appDefinitionId":"146c0d71-352e-4464-9a03-2e868aabe7b9"},"16":{"appDefinitionId":"55cd9036-36bb-480b-8ddc-afda3cb2eb8d"},"18":{"appDefinitionId":"f123e8f1-4350-4c9b-b269-04adfadda977"},"19":{"appDefinitionId":"14ce1214-b278-a7e4-1373-00cebd1bef7c"},"20":{"appDefinitionId":"e3118e0a-b1c1-4e1d-b67d-ddf0cb92309b"},"21":{"appDefinitionId":"9bead16f-1c73-4cda-b6c4-28cff46988db"},"22":{"appDefinitionId":"ea2821fc-7d97-40a9-9f75-772f29178430"},"23":{"appDefinitionId":"ee21fe60-48c5-45e9-95f4-6ca8f9b1c9d9"},"24":{"appDefinitionId":"12ca2fd6-a4c9-b91f-ae6c-94868b2a8f1c"},"25":{"appDefinitionId":"13ee53b4-2343-b641-c84d-056d2e6ed2e6"},"26":{"appDefinitionId":"13aa9735-aa50-4bdb-877c-0bb46804bd71"},"27":{"appDefinitionId":"133c8e95-912a-8826-fa26-5a00a9bcf574"},"28":{"appDefinitionId":"a322993b-2c74-426f-bbb8-444db73d0d1b"},"29":{"appDefinitionId":"307ba931-689c-4b55-bb1d-6a382bad9222"},"31":{"appDefinitionId":"d70b68e2-8d77-4e0c-9c00-c292d6e0025e"},"32":{"appDefinitionId":"14409595-f076-4753-8303-9a86f9f71469"},"33":{"appDefinitionId":"4b10fcce-732d-4be3-9d46-801d271acda9"},"34":{"appDefinitionId":"1380b703-ce81-ff05-f115-39571d94dfcd"},"39":{"appDefinitionId":"c6d111d1-1a8d-49f0-a78c-4f1823fb6592"},"40":{"appDefinitionId":"35aec784-bbec-4e6e-abcb-d3d724af52cf"},"41":{"appDefinitionId":"8ea9df15-9ff6-4acf-bbb8-8d3a69ae5841"},"42":{"appDefinitionId":"f105ba16-6b7a-4b52-a2e5-712bdc749f76"},"46":{"appDefinitionId":"44562f1b-17ec-4907-b242-b76ac06e707a"},"47":{"appDefinitionId":"05509e60-039b-471d-8af1-790b51277410"},"48":{"appDefinitionId":"eec3496e-44a8-45ac-9581-868a67345be8"},"49":{"appDefinitionId":"8725b255-2aa2-4a53-b76d-7d3c363aaeea"},"50":{"appDefinitionId":"d80111c5-a0f4-47a8-b63a-65b54d774a27"},"51":{"appDefinitionId":"36c09775-5ced-4ae9-9ba9-0c3119fbd7c1"},"52":{"appDefinitionId":"94bc563b-675f-41ad-a2a6-5494f211c47b"},"53":{"appDefinitionId":"148c2287-c669-d849-d153-463c7486a694"},"1587":{"appDefinitionId":"1375baa8-8eca-5659-ce9d-455b2009250d"},"1961":{"appDefinitionId":"13c1402c-27f2-d4ab-7463-ee7c89e07578"},"2689":{"appDefinitionId":"140603ad-af8d-84a5-2c80-a0f60cb47351"},"3445":{"appDefinitionId":"14bcded7-0066-7c35-14d7-466cb3f09103"},"3790":{"appDefinitionId":"14ad9202-3dd3-128a-57bd-e5675fd7e313"},"3993":{"appDefinitionId":"14cc59bc-f0b7-15b8-e1c7-89ce41d0e0c9"},"4988":{"appDefinitionId":"14ce28f7-7eb0-3745-22f8-074b0e2401fb"},"5380":{"appDefinitionId":"14cffd81-5215-0a7f-22f8-074b0e2401fb"},"5381":{"appDefinitionId":"61f33d50-3002-4882-ae86-d319c1a249ab"},"5500":{"appDefinitionId":"13d21c63-b5ec-5912-8397-c3a5ddb27a97"},"5952":{"appDefinitionId":"13ee112c-7aca-8530-909b-ca5fd7039bf8"},"6582":{"appDefinitionId":"1429e204-2254-7f40-836b-5ffd769ac4c0"},"6666":{"appDefinitionId":"13dbe2b2-396a-de94-c5ab-093bba38e073"},"7591":{"appDefinitionId":"134139f3-f2a0-2c2c-693c-ed22165cfd84"},"7828":{"appDefinitionId":"12e0dab3-a3cf-d446-2251-450722a9f464"},"8775":{"appDefinitionId":"1372a040-d836-0c7b-3e08-b0a4086de594"},"9112":{"appDefinitionId":"14c92d28-031e-7910-c9a8-a670011e062d"},"10072":{"appDefinitionId":"13a0fdb7-8f49-2cb3-c634-c9158ba38c0d"},"10426":{"appDefinitionId":"12d0391f-f7a2-9f43-153d-883f9017e252"},"11184":{"appDefinitionId":"13ee10a3-ecb9-7eff-4298-d2f9f34acf0d"},"12190":{"appDefinitionId":"675bbcef-18d8-41f5-800e-131ec9e08762"},"13839":{"appDefinitionId":"1365f9c7-cd93-bab2-d8ef-4a661300ac8c"},"14820":{"appDefinitionId":"14724f35-6794-cd1a-0244-25fd138f9242"},"15086":{"appDefinitionId":"14dbef06-cc42-5583-32a7-3abd44da4908"},"15280":{"appDefinitionId":"14ebe801-d78a-daa9-c9e5-0286a891e46f"},"16069":{"appDefinitionId":"14dbefd2-01b4-fb61-32a7-3abd44da4908"},"16997":{"appDefinitionId":"14f25924-5664-31b2-9568-f9c5ed98c9b1"},"17830":{"appDefinitionId":"14f25dc5-6af3-5420-9568-f9c5ed98c9b1"},"19635":{"appDefinitionId":"1370ce0c-45df-9380-585d-b796e03f9351"},"20404":{"appDefinitionId":"1537b24e-29d1-6d8f-b8e1-d6860f2f70b9"},"21715":{"appDefinitionId":"14a85b13-d7da-ee8e-7290-3b93340f63fa"},"23110":{"appDefinitionId":"4aebd0cb-fbdb-4da7-b5d1-d05660a30172"},"24551":{"appDefinitionId":"1522827f-c56c-a5c9-2ac9-00f9e6ae12d3"},"25247":{"appDefinitionId":"2bef2abe-7abe-43da-889c-53c1500a328c"},"26969":{"appDefinitionId":"bbe1406a-31f5-4f3f-9e0a-b39dfd25274f"},"28654":{"appDefinitionId":"1505b775-e885-eb1b-b665-1e485d9bf90e"},"29505":{"appDefinitionId":"215238eb-22a5-4c36-9e7b-e7c08025e04e"},"30579":{"appDefinitionId":"949cfcc9-2a3f-4a96-bd6c-11d9d82763a4"},"32249":{"appDefinitionId":"14271d6f-ba62-d045-549b-ab972ae1f70e"},"-666":{"appDefinitionId":"22bef345-3c5b-4c18-b782-74d4085112ff"}},"pageIdToPrefix":{"hu1wp":"corporateportal","p0apg":"corporateportal","xp70i":"corporateportal","clil5":"corporateportal","hhf1r":"corporateportal","gm6te":"corporateportal","ilo1e":"corporateportal","qs2il":"corporateportal","srgua":"corporateportal","izhpt":"corporateportal","nfk71":"corporateportal","mrbsd":"corporateportal","qeu4k":"corporateportal","xyp2i":"corporateportal","ftvkl":"corporateportal","mjpml":"corporateportal","vrt8t":"corporateentitlement","drs6o":"corporateentitlement","g77b0":"corporateentitlement","caulr":"corporateentitlement","casx2":"corporateentitlement","u3hfj":"corporateentitlement","sa1li":"shareflight-listings","lbint":"shareflight-listings"},"routerPrefixes":{"e678ae52-f4c4-460a-82a3-082539e85884":{"name":"corporateportal","prefix":"\/corporateportal","type":"dynamicPages"},"e1a7d642-b3c0-47cb-bedb-6588e9400446":{"name":"corporateportal","prefix":"\/corporateportal","type":"dynamicPages"},"48782ded-dcdc-4ff8-93a9-5c68b0ffc2f2":{"name":"corporateportal","prefix":"\/corporateportal","type":"dynamicPages"},"b5704b80-8a64-45df-987e-4f7e29b1b22c":{"name":"corporateportal","prefix":"\/corporateportal","type":"dynamicPages"},"601d92fc-74c2-4137-842e-d72a935d4e35":{"name":"corporateportal","prefix":"\/corporateportal","type":"dynamicPages"},"25a99b88-1783-4bd7-8591-932f081aee51":{"name":"corporateportal","prefix":"\/corporateportal","type":"dynamicPages"},"1a945466-6c58-4774-8b99-999ebe236dfe":{"name":"corporateportal","prefix":"\/corporateportal","type":"dynamicPages"},"c7488edd-86d0-43eb-a4e8-70897e6396e9":{"name":"corporateportal","prefix":"\/corporateportal","type":"dynamicPages"},"92feb677-8380-4a5a-bccf-afc7da8244b8":{"name":"corporateportal","prefix":"\/corporateportal","type":"dynamicPages"},"49e05141-0f1b-4db7-85a7-d66614a7bb64":{"name":"corporateportal","prefix":"\/corporateportal","type":"dynamicPages"},"d651096d-38ff-4e94-9bbb-b0090a105550":{"name":"corporateportal","prefix":"\/corporateportal","type":"dynamicPages"},"8e8dcbeb-4ffe-4e74-8971-2afe3276379f":{"name":"corporateportal","prefix":"\/corporateportal","type":"dynamicPages"},"d43bd1ae-5204-4c2d-9781-29c5edd31483":{"name":"corporateportal","prefix":"\/corporateportal","type":"dynamicPages"},"476bcaa4-42b3-4cc2-9d47-51cab633c313":{"name":"corporateportal","prefix":"\/corporateportal","type":"dynamicPages"},"8b0c1d0a-88f7-47d9-9d59-7d73b59e4f18":{"name":"corporateportal","prefix":"\/corporateportal","type":"dynamicPages"},"76eb0703-143b-4f29-a102-632014413093":{"name":"corporateportal","prefix":"\/corporateportal","type":"dynamicPages"},"a064689b-3af9-4651-9347-09884a279bf3":{"name":"corporateentitlement","prefix":"\/corporateentitlement","type":"dynamicPages"},"0eb850ab-b676-4471-973d-57d81c29f705":{"name":"corporateentitlement","prefix":"\/corporateentitlement","type":"dynamicPages"},"bc08475a-9fbe-4a59-86fa-b626b477979b":{"name":"corporateentitlement","prefix":"\/corporateentitlement","type":"dynamicPages"},"6e1c0fee-627d-4bad-90a5-c4be4a060945":{"name":"corporateentitlement","prefix":"\/corporateentitlement","type":"dynamicPages"},"0493f008-36e7-4547-8dc7-f3b910038b52":{"name":"corporateentitlement","prefix":"\/corporateentitlement","type":"dynamicPages"},"7e22fb6b-a958-437f-aeb9-5d8e3f7fcb57":{"name":"corporateentitlement","prefix":"\/corporateentitlement","type":"dynamicPages"},"68948d97-278e-4ea3-9a02-79a44f9cdc5a":{"name":"shareflight-listings","prefix":"\/shareflight-listings","type":"dynamicPages"},"f54be409-6902-4fad-a512-4a59c32578d7":{"name":"shareflight-listings","prefix":"\/shareflight-listings","type":"dynamicPages"}},"timezone":"Europe\/Zurich","pageIdToTitle":{"z4wyi":"Intro Flight","joos2":"Private Flight","vlwfq":"Empty Leg Flights","avyjy":"Academy: Flight Operations Officer","fzmmn":"Hiring","sa1li":"ShareFlight Publisher (All)","ftvkl":"My Wallet","fzmmq":"Classified Information: TCF","dow4c":"Event-Based Discussion Groups","p0apg":"Flight Bulletin","rujtb":"Careers","lmxwk":"Scenic Flight","vd41m":"Service Page","q4qyj":"Private Aviation","iayy1":"404 Error Page","xp70i":"My Addresses","m00r9":"Academy: Landing Page","fzmn0":"shareflightConfirmUpdate","hhf1r":"Flight Manager","x9lzb":"Birthday Special","fzmmo":"Custom Signup","mi7zs":"About","t03no":"Valentine's Special","iegcu":"ShareFlight Plans & Pricing","tzcqu":"Corporate Forum","fzmmy":"manifestDelete","u3hfj":"My Profile","ilo1e":"Operations Center","en7rs":"Privacy Policy","kajse":"Empty Legs","fyk4s":"General Enquiry","nmk22":"ShareFlight for Pilots","fklnn":"ShareFlight","sjmlo":"Aircraft Charter","clil5":"ShareFlight Overview","fzmmr":"Classified Information: TEA","srgua":"Publish New ShareFlight","fzmmv":"Empty Leg Flights","mjpml":"ShareFlight Publisher","c8y0s":"Event Details & Registration","wr0v0":"Academy: Flight Crew","ifp7v":"Corporate File System","ljvaq":"Weekend Excursions","pnyar":"Fullscreen Page","y4wyk":"Aircraft","mgzwx":"DEMO","fzmmu":"Warning: Corona Crew Advisory","g77b0":"File System","jaha0":"External","yefqv":"Flight Experiences","zxnlb":"All Flights","w64ru":"Gift Card","jio7x":"Flight Experiences","gkjku":"Board Room","qepua":"ADMIN: Old Home Pages","xyp2i":"Archive","gai0r":"Cookie Policy","gxmdo":"Aircraft Charter","ma5ne":"Associate","seixw":"Luxe Cruises","dh20z":"Christmas Special","uj2ah":"Carriage Contract","usekq":"Schedule","fzmmt":"Warning: Corona Passenger Advisory","oy7bx":"Bookings Checkout","ycp3e":"Terms & Conditions","gm6te":"Notifications","mrbsd":"My Orders","vvvem":"Thank You Page","izhpt":"Flight Experience Overview","casx2":"Forum Comments","nuojp":"Product Page","caulr":"Empty Leg Overview","fzmmw":"Custom Login","rq4xr":"Cart Page","hu1wp":"ShareFlight Premium","vrt8t":"Forum Posts","r45uu":"Checkout","fzmmp":"Maintenance In Progress","mtlkb":"Strategy","urzyz":"Executives","l74fa":"Corporate Directory","iqfca":"ADMIN: Headers & Footers","lxow7":"Executive Area","kqqw3":"Flight List","ujyri":"Aircraft Backup","nfk71":"Information Center","ijkyo":"Alpine Flight","xfskn":"SHOP","qs2il":"Settings","qeu4k":"Valdecott Central","nxomg":"HOME","jqxd3":"Home With Filtering","bmbp2":"Group Page","h2xzg":"Tailored Travels","m0zwt":"Holidays & Travel","rjbz8":"ShareFlight for Passengers","zd75c":"Wedding Special","l7qvc":"Flights","jl1jk":"Operations","wcahy":"Corporate Aviation","hk487":"Corporate Flight","lbint":"ShareFlight Publisher (FS ServiceName)","drs6o":"Followers","fzmms":"Warning: SARS-CoV-2"},"urlMappings":null,"viewMode":"Site"},"tinyMenu":{"languages":false},"tpaCommons":{"widgetsClientSpecMapData":{"141995eb-c700-8487-6366-a482f7432e2b":{"widgetUrl":"https:\/\/so-feed.codev.wixapps.net\/widget","mobileUrl":"https:\/\/so-feed.codev.wixapps.net\/widget","tpaWidgetId":"shoutout_feed","appPage":{},"applicationId":8,"appDefinitionName":"Email Marketing","appDefinitionId":"135c3d92-0fea-1f9d-2ba5-2a1dfb04297e","isWixTPA":true,"allowScrolling":false},"14517f3f-ffc5-eced-f592-980aaa0bbb5c":{"widgetUrl":"https:\/\/engage.wixapps.net\/chat-widget-server\/renderChatWidget\/index","tpaWidgetId":"wix_visitors","appPage":{},"applicationId":10,"appDefinitionName":"Wix Chat","appDefinitionId":"14517e1a-3ff0-af98-408e-2bd6953c36a2","isWixTPA":true,"allowScrolling":false},"12ca30a4-046f-c448-5b9b-39a197d32713":{"widgetUrl":"https:\/\/app.ardalio.com\/wixStats.htm","mobileUrl":"https:\/\/app.ardalio.com\/wixStats.htm","tpaWidgetId":"web-stat","appPage":{},"applicationId":24,"appDefinitionName":"WEB-STAT","appDefinitionId":"12ca2fd6-a4c9-b91f-ae6c-94868b2a8f1c","isWixTPA":false,"allowScrolling":false},"13bd4b79-f749-4b08-c7b9-71f2f4e3e4a9":{"widgetUrl":"https:\/\/app.ardalio.com\/wixStats.htm?float=1","mobileUrl":"https:\/\/app.ardalio.com\/wixStats.htm?float=1","tpaWidgetId":"floating_web-stat","appPage":{},"applicationId":24,"appDefinitionName":"WEB-STAT","appDefinitionId":"12ca2fd6-a4c9-b91f-ae6c-94868b2a8f1c","isWixTPA":false,"allowScrolling":false},"14b2d589-33e5-af98-ec53-a386bbb29a4f":{"widgetUrl":"https:\/\/statcounter.va-endpoint.com\/widget.html","mobileUrl":"https:\/\/statcounter.va-endpoint.com\/widget.html","tpaWidgetId":"visitor_analytics_stat_counter","appPage":{},"applicationId":25,"appDefinitionName":"Visitor Analytics","appDefinitionId":"13ee53b4-2343-b641-c84d-056d2e6ed2e6","isWixTPA":false,"allowScrolling":false},"147ce056-e1f1-42ae-8e33-95f9865d63c8":{"widgetUrl":"https:\/\/app.visitor-analytics.io\/empty_widget.html","mobileUrl":"https:\/\/app.visitor-analytics.io\/empty_widget.html","tpaWidgetId":"147ce056-e1f1-42ae-8e33-95f9865d63c8","appPage":{},"applicationId":25,"appDefinitionName":"Visitor Analytics","appDefinitionId":"13ee53b4-2343-b641-c84d-056d2e6ed2e6","isWixTPA":false,"allowScrolling":false},"133c8eb5-1cf8-3b17-ea6e-02ae4cc2e2a6":{"widgetUrl":"https:\/\/www.powr.io\/plugins\/form-builder\/wix_cached_view","mobileUrl":"https:\/\/www.powr.io\/plugins\/form-builder\/wix_cached_view","tpaWidgetId":"powr_form_builder","appPage":{},"applicationId":27,"appDefinitionName":"Form Builder & Payments ","appDefinitionId":"133c8e95-912a-8826-fa26-5a00a9bcf574","isWixTPA":false,"allowScrolling":false},"144097ea-fea0-498e-ade7-e6de40127106":{"widgetUrl":"https:\/\/vod-server.wix.com\/widget.html","mobileUrl":"https:\/\/vod-server.wix.com\/mobile.html","tpaWidgetId":"wix_vod_develop","appPage":{},"applicationId":32,"appDefinitionName":"Wix Video","appDefinitionId":"14409595-f076-4753-8303-9a86f9f71469","isWixTPA":true,"allowScrolling":false},"1380bba0-253e-a800-a235-88821cf3f8a4":{"widgetUrl":"https:\/\/editor-flow.wixapps.net\/render\/wixstores-client-gallery\/1.2759.0\/editor\/GridGallery.html","mobileUrl":"https:\/\/editor-flow.wixapps.net\/render\/wixstores-client-gallery\/1.2759.0\/editor\/GridGallery.html","appPage":{"id":"product_gallery","name":"Shop","defaultPage":"","hidden":false,"multiInstanceEnabled":true,"order":1,"indexable":true,"fullPage":false,"landingPageInMobile":false,"hideFromMenu":false},"applicationId":34,"appDefinitionName":"WixStores","appDefinitionId":"1380b703-ce81-ff05-f115-39571d94dfcd","isWixTPA":true,"allowScrolling":false},"14e121c8-00a3-f7cc-6156-2c82a2ba8fcb":{"widgetUrl":"https:\/\/ecom.wix.com\/storefront\/order-history","mobileUrl":"https:\/\/ecom.wix.com\/storefront\/order-history","appPage":{"id":"order_history","name":"My Orders","defaultPage":"","hidden":true,"multiInstanceEnabled":false,"order":5,"indexable":false,"fullPage":false,"landingPageInMobile":false,"hideFromMenu":false},"applicationId":34,"appDefinitionName":"WixStores","appDefinitionId":"1380b703-ce81-ff05-f115-39571d94dfcd","isWixTPA":true,"allowScrolling":false},"1380bbc4-1485-9d44-4616-92e36b1ead6b":{"widgetUrl":"https:\/\/ecom.wix.com\/storefront\/cartwidget","mobileUrl":"https:\/\/ecom.wix.com\/storefront\/cartwidget","tpaWidgetId":"shopping_cart_icon","appPage":{},"applicationId":34,"appDefinitionName":"WixStores","appDefinitionId":"1380b703-ce81-ff05-f115-39571d94dfcd","isWixTPA":true,"allowScrolling":false},"13a94f09-2766-3c40-4a32-8edb5acdd8bc":{"widgetUrl":"https:\/\/ecom.wix.com\/storefront\/product","mobileUrl":"https:\/\/ecom.wix.com\/storefront\/product","appPage":{"id":"product_page","name":"Product Page","defaultPage":"","hidden":true,"multiInstanceEnabled":false,"order":2,"indexable":true,"fullPage":false,"landingPageInMobile":false,"hideFromMenu":false},"applicationId":34,"appDefinitionName":"WixStores","appDefinitionId":"1380b703-ce81-ff05-f115-39571d94dfcd","isWixTPA":true,"allowScrolling":false},"14fd5970-8072-c276-1246-058b79e70c1a":{"widgetUrl":"https:\/\/ecom.wixapps.net\/storefront\/checkout","mobileUrl":"https:\/\/ecom.wixapps.net\/storefront\/checkout","appPage":{"id":"checkout","name":"Checkout","defaultPage":"","hidden":true,"multiInstanceEnabled":false,"order":6,"indexable":false,"fullPage":false,"landingPageInMobile":true,"hideFromMenu":true},"applicationId":34,"appDefinitionName":"WixStores","appDefinitionId":"1380b703-ce81-ff05-f115-39571d94dfcd","isWixTPA":true,"allowScrolling":true},"13ec3e79-e668-cc0c-2d48-e99d53a213dd":{"widgetUrl":"https:\/\/ecom.wix.com\/storefront\/product-widget-view","mobileUrl":"https:\/\/ecom.wix.com\/storefront\/product-widget-view","tpaWidgetId":"product_widget","appPage":{},"applicationId":34,"appDefinitionName":"WixStores","appDefinitionId":"1380b703-ce81-ff05-f115-39571d94dfcd","isWixTPA":true,"allowScrolling":false},"14666402-0bc7-b763-e875-e99840d131bd":{"widgetUrl":"https:\/\/ecom.wix.com\/storefront\/add-to-cart","mobileUrl":"https:\/\/ecom.wix.com\/storefront\/add-to-cart","tpaWidgetId":"add_to_cart_button","appPage":{},"applicationId":34,"appDefinitionName":"WixStores","appDefinitionId":"1380b703-ce81-ff05-f115-39571d94dfcd","isWixTPA":true,"allowScrolling":false},"a63a5215-8aa6-42af-96b1-583bfd74cff5":{"widgetUrl":"https:\/\/ecom.wix.com\/storefront\/wishlist","mobileUrl":"https:\/\/ecom.wix.com\/storefront\/wishlist","appPage":{"id":"wishlist","name":"My Wishlist","defaultPage":"","hidden":true,"multiInstanceEnabled":false,"order":7,"indexable":true,"fullPage":false,"landingPageInMobile":false,"hideFromMenu":false},"applicationId":34,"appDefinitionName":"WixStores","appDefinitionId":"1380b703-ce81-ff05-f115-39571d94dfcd","isWixTPA":true,"allowScrolling":false},"1380bbab-4da3-36b0-efb4-2e0599971d14":{"widgetUrl":"https:\/\/editor-flow.wixapps.net\/render\/wixstores-client-cart-ooi\/1.1034.0\/editor\/cart.html","mobileUrl":"https:\/\/editor-flow.wixapps.net\/render\/wixstores-client-cart-ooi\/1.1034.0\/editor\/cart.html","appPage":{"id":"shopping_cart","name":"Cart Page","defaultPage":"","hidden":true,"multiInstanceEnabled":false,"order":3,"indexable":false,"fullPage":false,"landingPageInMobile":false,"hideFromMenu":false},"applicationId":34,"appDefinitionName":"WixStores","appDefinitionId":"1380b703-ce81-ff05-f115-39571d94dfcd","isWixTPA":true,"allowScrolling":false},"13afb094-84f9-739f-44fd-78d036adb028":{"widgetUrl":"https:\/\/editor-flow.wixapps.net\/render\/wixstores-client-gallery\/1.2759.0\/editor\/GridGallery.html","mobileUrl":"https:\/\/editor-flow.wixapps.net\/render\/wixstores-client-gallery\/1.2759.0\/editor\/GridGallery.html","tpaWidgetId":"grid_gallery","appPage":{},"applicationId":34,"appDefinitionName":"WixStores","appDefinitionId":"1380b703-ce81-ff05-f115-39571d94dfcd","isWixTPA":true,"allowScrolling":false},"139a41fd-0b1d-975f-6f67-e8cbdf8ccc82":{"widgetUrl":"https:\/\/editor-flow.wixapps.net\/render\/wixstores-client-gallery\/1.2759.0\/editor\/SliderGallery.html","mobileUrl":"https:\/\/editor-flow.wixapps.net\/render\/wixstores-client-gallery\/1.2759.0\/editor\/SliderGallery.html","tpaWidgetId":"slider_gallery","appPage":{},"applicationId":34,"appDefinitionName":"WixStores","appDefinitionId":"1380b703-ce81-ff05-f115-39571d94dfcd","isWixTPA":true,"allowScrolling":false},"1380bbb4-8df0-fd38-a235-88821cf3f8a4":{"widgetUrl":"https:\/\/editor-flow.wixapps.net\/render\/wixstores-client-thank-you-page-ooi\/1.657.0\/editor\/thankYouPage.html","mobileUrl":"https:\/\/editor-flow.wixapps.net\/render\/wixstores-client-thank-you-page-ooi\/1.657.0\/editor\/thankYouPage.html","appPage":{"id":"thank_you_page","name":"Thank You Page","defaultPage":"","hidden":true,"multiInstanceEnabled":false,"order":4,"indexable":false,"fullPage":false,"landingPageInMobile":false,"hideFromMenu":false},"applicationId":34,"appDefinitionName":"WixStores","appDefinitionId":"1380b703-ce81-ff05-f115-39571d94dfcd","isWixTPA":true,"allowScrolling":false},"254a2b0f-97b3-4484-a29b-63562b1871e4":{"widgetUrl":"https:\/\/editor.wixapps.net\/render\/prod\/editor\/rise-client-gift-card-page-ooi\/1.335.0\/GiftCard","mobileUrl":"https:\/\/editor.wixapps.net\/render\/prod\/editor\/rise-client-gift-card-page-ooi\/1.335.0\/GiftCard","tpaWidgetId":"254a2b0f-97b3-4484-a29b-63562b1871e4","appPage":{"id":"Gift Card","name":"Gift Card","defaultPage":"","hidden":false,"multiInstanceEnabled":false,"order":1,"indexable":true,"fullPage":false,"landingPageInMobile":false,"hideFromMenu":false},"applicationId":50,"appDefinitionName":"Gift Card","appDefinitionId":"d80111c5-a0f4-47a8-b63a-65b54d774a27","isWixTPA":true,"allowScrolling":false},"47a7e7bb-f412-4093-9155-1ff5adbc4dae":{"widgetUrl":"https:\/\/editor.wixapps.net\/render\/prod\/editor\/social-groups-ooi\/1.995.0\/SideBySide","mobileUrl":"https:\/\/editor.wixapps.net\/render\/prod\/editor\/social-groups-ooi\/1.995.0\/SideBySide","tpaWidgetId":"47a7e7bb-f412-4093-9155-1ff5adbc4dae","appPage":{},"applicationId":53,"appDefinitionName":"Wix Groups","appDefinitionId":"148c2287-c669-d849-d153-463c7486a694","isWixTPA":true,"allowScrolling":false},"0a9f687f-7e00-4576-a8e1-9415844b8f44":{"widgetUrl":"https:\/\/editor.wixapps.net\/render\/prod\/editor\/social-groups-ooi\/1.995.0\/GroupsListWidget","mobileUrl":"https:\/\/editor.wixapps.net\/render\/prod\/editor\/social-groups-ooi\/1.995.0\/GroupsListWidget","tpaWidgetId":"0a9f687f-7e00-4576-a8e1-9415844b8f44","appPage":{},"applicationId":53,"appDefinitionName":"Wix Groups","appDefinitionId":"148c2287-c669-d849-d153-463c7486a694","isWixTPA":true,"allowScrolling":false},"c1d78264-dd73-4564-969f-d47d619f7051":{"widgetUrl":"https:\/\/static.parastorage.com\/services\/social-groups-app\/1.2012.0\/editorApp.html","appPage":{"id":"groups_area","name":"Groups area","defaultPage":"","hidden":true,"multiInstanceEnabled":false,"order":3,"indexable":true,"fullPage":false,"landingPageInMobile":false,"hideFromMenu":false},"applicationId":53,"appDefinitionName":"Wix Groups","appDefinitionId":"148c2287-c669-d849-d153-463c7486a694","isWixTPA":true,"allowScrolling":false},"8cce2b9e-8549-46c7-8ad2-f75bf28534ac":{"widgetUrl":"https:\/\/editor.wixapps.net\/render\/prod\/editor\/social-groups-ooi\/1.995.0\/FeedWidget","mobileUrl":"https:\/\/editor.wixapps.net\/render\/prod\/editor\/social-groups-ooi\/1.995.0\/FeedWidget","tpaWidgetId":"8cce2b9e-8549-46c7-8ad2-f75bf28534ac","appPage":{},"applicationId":53,"appDefinitionName":"Wix Groups","appDefinitionId":"148c2287-c669-d849-d153-463c7486a694","isWixTPA":true,"allowScrolling":false},"a7dcdfcb-8abd-4008-af19-fed5fcd12b40":{"widgetUrl":"https:\/\/editor.wixapps.net\/render\/prod\/editor\/social-groups-ooi\/1.995.0\/Groups","mobileUrl":"https:\/\/editor.wixapps.net\/render\/prod\/editor\/social-groups-ooi\/1.995.0\/Groups","appPage":{"id":"groups","name":"Groups","defaultPage":"","hidden":false,"multiInstanceEnabled":false,"order":1,"indexable":true,"fullPage":false,"landingPageInMobile":false,"hideFromMenu":false},"applicationId":53,"appDefinitionName":"Wix Groups","appDefinitionId":"148c2287-c669-d849-d153-463c7486a694","isWixTPA":true,"allowScrolling":false},"83b2af08-c021-40c8-a3a5-b329a959ec2b":{"widgetUrl":"https:\/\/editor.wixapps.net\/render\/prod\/editor\/social-groups-ooi\/1.995.0\/GroupsListWidget","mobileUrl":"https:\/\/editor.wixapps.net\/render\/prod\/editor\/social-groups-ooi\/1.995.0\/GroupsListWidget","tpaWidgetId":"83b2af08-c021-40c8-a3a5-b329a959ec2b","appPage":{},"applicationId":53,"appDefinitionName":"Wix Groups","appDefinitionId":"148c2287-c669-d849-d153-463c7486a694","isWixTPA":true,"allowScrolling":false},"513a5d84-3ebb-4ca6-a5aa-83effd2123b9":{"widgetUrl":"https:\/\/editor.wixapps.net\/render\/prod\/editor\/social-groups-ooi\/1.995.0\/Group","mobileUrl":"https:\/\/editor.wixapps.net\/render\/prod\/editor\/social-groups-ooi\/1.995.0\/Group","appPage":{"id":"group","name":"Group","defaultPage":"","hidden":true,"multiInstanceEnabled":false,"order":2,"indexable":true,"fullPage":false,"landingPageInMobile":false,"hideFromMenu":false},"applicationId":53,"appDefinitionName":"Wix Groups","appDefinitionId":"148c2287-c669-d849-d153-463c7486a694","isWixTPA":true,"allowScrolling":false},"1375babd-6f2b-87ed-ff19-5778602c8b86":{"widgetUrl":"https:\/\/gs.wixapps.net\/statics\/index","mobileUrl":"https:\/\/gs.wixapps.net\/statics\/index","tpaWidgetId":"wix_shoutout_widget","appPage":{},"applicationId":1587,"appDefinitionName":"Wix Get Subscribers","appDefinitionId":"1375baa8-8eca-5659-ce9d-455b2009250d","isWixTPA":true,"allowScrolling":false},"13c1404b-b03b-ee00-84c1-51ae431a537f":{"widgetUrl":"https:\/\/apps.wixrestaurants.com\/?type=wixmenus.client","mobileUrl":"https:\/\/apps.wixrestaurants.com\/?type=wixmenus.client","appPage":{"id":"menu","name":"Menus","defaultPage":"","hidden":false,"multiInstanceEnabled":true,"order":1,"indexable":true,"fullPage":false,"landingPageInMobile":false,"hideFromMenu":false},"applicationId":1961,"appDefinitionName":"Wix Restaurants Menus","appDefinitionId":"13c1402c-27f2-d4ab-7463-ee7c89e07578","isWixTPA":true,"allowScrolling":false},"14d2abc2-5350-6322-487d-8c16ff833c8a":{"widgetUrl":"https:\/\/editor.wixapps.net\/render\/prod\/editor\/events-viewer\/1.1394.0\/details-page","mobileUrl":"https:\/\/editor.wixapps.net\/render\/prod\/editor\/events-viewer\/1.1394.0\/details-page","appPage":{"id":"events","name":"Event Details","defaultPage":"","hidden":true,"multiInstanceEnabled":false,"order":1,"indexable":true,"fullPage":false,"landingPageInMobile":false,"hideFromMenu":false},"applicationId":2689,"appDefinitionName":"Wix Events","appDefinitionId":"140603ad-af8d-84a5-2c80-a0f60cb47351","isWixTPA":true,"allowScrolling":false},"1440e92d-47d8-69be-ade7-e6de40127106":{"widgetUrl":"https:\/\/editor.wixapps.net\/render\/prod\/editor\/events-viewer\/1.1394.0\/widget","mobileUrl":"https:\/\/editor.wixapps.net\/render\/prod\/editor\/events-viewer\/1.1394.0\/widget","tpaWidgetId":"wix_events","appPage":{},"applicationId":2689,"appDefinitionName":"Wix Events","appDefinitionId":"140603ad-af8d-84a5-2c80-a0f60cb47351","isWixTPA":true,"allowScrolling":false},"405eb115-a694-4e2b-abaa-e4762808bb93":{"widgetUrl":"https:\/\/editor.wixapps.net\/render\/prod\/editor\/events-viewer\/1.1394.0\/members-page","mobileUrl":"https:\/\/editor.wixapps.net\/render\/prod\/editor\/events-viewer\/1.1394.0\/members-page","appPage":{"id":"events_members_page","name":"Events","defaultPage":"","hidden":true,"multiInstanceEnabled":false,"order":2,"indexable":true,"fullPage":false,"landingPageInMobile":false,"hideFromMenu":false},"applicationId":2689,"appDefinitionName":"Wix Events","appDefinitionId":"140603ad-af8d-84a5-2c80-a0f60cb47351","isWixTPA":true,"allowScrolling":false},"29ad290c-8529-4204-8fcf-41ef46e0d3b0":{"widgetUrl":"https:\/\/editor.wixapps.net\/render\/prod\/editor\/events-viewer\/1.1394.0\/schedule","mobileUrl":"https:\/\/editor.wixapps.net\/render\/prod\/editor\/events-viewer\/1.1394.0\/schedule","tpaWidgetId":"agenda-page","appPage":{"id":"Schedule","name":"Schedule","defaultPage":"","hidden":true,"multiInstanceEnabled":false,"order":1,"indexable":true,"fullPage":false,"landingPageInMobile":false,"hideFromMenu":false},"applicationId":2689,"appDefinitionName":"Wix Events","appDefinitionId":"140603ad-af8d-84a5-2c80-a0f60cb47351","isWixTPA":true,"allowScrolling":false},"14f260f9-c2eb-50e8-9b3c-4d21861fe58f":{"widgetUrl":"https:\/\/social-blog.wix.com\/member-comments-page","mobileUrl":"https:\/\/social-blog.wix.com\/member-comments-page","appPage":{"id":"member-comments-page","name":"Blog Comments ","defaultPage":"","hidden":true,"multiInstanceEnabled":false,"order":3,"indexable":false,"fullPage":false,"landingPageInMobile":false,"hideFromMenu":true},"applicationId":3445,"appDefinitionName":"Wix Blog","appDefinitionId":"14bcded7-0066-7c35-14d7-466cb3f09103","isWixTPA":true,"allowScrolling":false},"14e5b36b-e545-88a0-1475-2487df7e9206":{"widgetUrl":"https:\/\/social-blog.wix.com\/recent-posts-widget","mobileUrl":"https:\/\/social-blog.wix.com\/recent-posts-widget","tpaWidgetId":"recent-posts-widget","appPage":{},"applicationId":3445,"appDefinitionName":"Wix Blog","appDefinitionId":"14bcded7-0066-7c35-14d7-466cb3f09103","isWixTPA":true,"allowScrolling":false},"14f26109-514f-f9a8-9b3c-4d21861fe58f":{"widgetUrl":"https:\/\/social-blog.wix.com\/member-likes-page","mobileUrl":"https:\/\/social-blog.wix.com\/member-likes-page","appPage":{"id":"member-likes-page","name":"Blog Likes","defaultPage":"","hidden":true,"multiInstanceEnabled":false,"order":4,"indexable":false,"fullPage":false,"landingPageInMobile":false,"hideFromMenu":true},"applicationId":3445,"appDefinitionName":"Wix Blog","appDefinitionId":"14bcded7-0066-7c35-14d7-466cb3f09103","isWixTPA":true,"allowScrolling":false},"14c1462a-97f2-9f6a-7bb7-f5541f23caa6":{"widgetUrl":"https:\/\/editor.wixapps.net\/render\/prod\/editor\/communities-blog-ooi\/1.367.0\/Blog","mobileUrl":"https:\/\/editor.wixapps.net\/render\/prod\/editor\/communities-blog-ooi\/1.367.0\/Blog","appPage":{"id":"blog","name":"Blog","defaultPage":"","hidden":false,"multiInstanceEnabled":false,"order":1,"indexable":true,"fullPage":false,"landingPageInMobile":false,"hideFromMenu":false},"applicationId":3445,"appDefinitionName":"Wix Blog","appDefinitionId":"14bcded7-0066-7c35-14d7-466cb3f09103","isWixTPA":true,"allowScrolling":false},"14e5b39b-6d47-99c3-3ee5-cee1c2574c89":{"widgetUrl":"https:\/\/social-blog.wix.com\/custom-feed-widget","mobileUrl":"https:\/\/social-blog.wix.com\/custom-feed-widget","tpaWidgetId":"custom-feed-widget","appPage":{},"applicationId":3445,"appDefinitionName":"Wix Blog","appDefinitionId":"14bcded7-0066-7c35-14d7-466cb3f09103","isWixTPA":true,"allowScrolling":false},"1515a9e7-b579-fbbb-43fc-0e3051c14803":{"widgetUrl":"https:\/\/editor.wixapps.net\/render\/prod\/editor\/communities-blog-ooi\/1.367.0\/RssButton","mobileUrl":"https:\/\/editor.wixapps.net\/render\/prod\/editor\/communities-blog-ooi\/1.367.0\/RssButton","tpaWidgetId":"rss-feed-widget","appPage":{},"applicationId":3445,"appDefinitionName":"Wix Blog","appDefinitionId":"14bcded7-0066-7c35-14d7-466cb3f09103","isWixTPA":true,"allowScrolling":false},"2f3d2c69-2bc4-4519-bd72-0a63dd92577f":{"widgetUrl":"https:\/\/editor.wixapps.net\/render\/prod\/editor\/communities-blog-ooi\/1.367.0\/Archive","mobileUrl":"https:\/\/editor.wixapps.net\/render\/prod\/editor\/communities-blog-ooi\/1.367.0\/Archive","tpaWidgetId":"2f3d2c69-2bc4-4519-bd72-0a63dd92577f","appPage":{},"applicationId":3445,"appDefinitionName":"Wix Blog","appDefinitionId":"14bcded7-0066-7c35-14d7-466cb3f09103","isWixTPA":true,"allowScrolling":false},"211b5287-14e2-4690-bb71-525908938c81":{"widgetUrl":"https:\/\/editor.wixapps.net\/render\/prod\/editor\/communities-blog-ooi\/1.367.0\/Post","mobileUrl":"https:\/\/editor.wixapps.net\/render\/prod\/editor\/communities-blog-ooi\/1.367.0\/Post","appPage":{"id":"post","name":"Post","defaultPage":"","hidden":true,"multiInstanceEnabled":false,"order":6,"indexable":true,"fullPage":false,"landingPageInMobile":false,"hideFromMenu":false},"applicationId":3445,"appDefinitionName":"Wix Blog","appDefinitionId":"14bcded7-0066-7c35-14d7-466cb3f09103","isWixTPA":true,"allowScrolling":false},"478911c3-de0c-469e-90e3-304f2f8cd6a7":{"widgetUrl":"https:\/\/editor.wixapps.net\/render\/prod\/editor\/communities-blog-ooi\/1.367.0\/PostTitle","mobileUrl":"https:\/\/editor.wixapps.net\/render\/prod\/editor\/communities-blog-ooi\/1.367.0\/PostTitle","tpaWidgetId":"478911c3-de0c-469e-90e3-304f2f8cd6a7","appPage":{},"applicationId":3445,"appDefinitionName":"Wix Blog","appDefinitionId":"14bcded7-0066-7c35-14d7-466cb3f09103","isWixTPA":true,"allowScrolling":false},"813eb645-c6bd-4870-906d-694f30869fd9":{"widgetUrl":"https:\/\/editor.wixapps.net\/render\/prod\/editor\/communities-blog-ooi\/1.367.0\/PostList","mobileUrl":"https:\/\/editor.wixapps.net\/render\/prod\/editor\/communities-blog-ooi\/1.367.0\/PostList","tpaWidgetId":"813eb645-c6bd-4870-906d-694f30869fd9","appPage":{},"applicationId":3445,"appDefinitionName":"Wix Blog","appDefinitionId":"14bcded7-0066-7c35-14d7-466cb3f09103","isWixTPA":true,"allowScrolling":false},"a0d7808c-0d7d-4a40-8cf0-911a9f0de96f":{"widgetUrl":"https:\/\/editor.wixapps.net\/render\/prod\/editor\/communities-blog-ooi\/1.367.0\/CategoryMenu","mobileUrl":"https:\/\/editor.wixapps.net\/render\/prod\/editor\/communities-blog-ooi\/1.367.0\/CategoryMenu","tpaWidgetId":"a0d7808c-0d7d-4a40-8cf0-911a9f0de96f","appPage":{},"applicationId":3445,"appDefinitionName":"Wix Blog","appDefinitionId":"14bcded7-0066-7c35-14d7-466cb3f09103","isWixTPA":true,"allowScrolling":false},"14f260e4-ea13-f861-b0ba-4577df99b961":{"widgetUrl":"https:\/\/social-blog.wix.com\/member-drafts-page","mobileUrl":"https:\/\/social-blog.wix.com\/member-drafts-page","appPage":{"id":"member-drafts-page","name":"My Drafts","defaultPage":"","hidden":true,"multiInstanceEnabled":false,"order":2,"indexable":false,"fullPage":false,"landingPageInMobile":false,"hideFromMenu":true},"applicationId":3445,"appDefinitionName":"Wix Blog","appDefinitionId":"14bcded7-0066-7c35-14d7-466cb3f09103","isWixTPA":true,"allowScrolling":false},"c0a125b8-2311-451e-99c5-89b6bba02b22":{"widgetUrl":"https:\/\/editor.wixapps.net\/render\/prod\/editor\/communities-blog-ooi\/1.367.0\/TagCloud","mobileUrl":"https:\/\/editor.wixapps.net\/render\/prod\/editor\/communities-blog-ooi\/1.367.0\/TagCloud","tpaWidgetId":"c0a125b8-2311-451e-99c5-89b6bba02b22","appPage":{},"applicationId":3445,"appDefinitionName":"Wix Blog","appDefinitionId":"14bcded7-0066-7c35-14d7-466cb3f09103","isWixTPA":true,"allowScrolling":false},"e5a2773b-0e6b-4cbb-a012-3b4a69e92046":{"widgetUrl":"https:\/\/editor.wixapps.net\/render\/prod\/editor\/communities-blog-ooi\/1.367.0\/MyPosts","mobileUrl":"https:\/\/editor.wixapps.net\/render\/prod\/editor\/communities-blog-ooi\/1.367.0\/MyPosts","tpaWidgetId":"e5a2773b-0e6b-4cbb-a012-3b4a69e92046","appPage":{"id":"My Posts","name":"My Posts","defaultPage":"","hidden":true,"multiInstanceEnabled":false,"order":1,"indexable":true,"fullPage":false,"landingPageInMobile":false,"hideFromMenu":false},"applicationId":3445,"appDefinitionName":"Wix Blog","appDefinitionId":"14bcded7-0066-7c35-14d7-466cb3f09103","isWixTPA":true,"allowScrolling":false},"14f26118-b65b-b1c1-b6db-34d5da9dd623":{"widgetUrl":"https:\/\/social-blog.wix.com\/member-posts-page","mobileUrl":"https:\/\/social-blog.wix.com\/member-posts-page","appPage":{"id":"member-posts-page","name":"Blog Posts","defaultPage":"","hidden":true,"multiInstanceEnabled":false,"order":5,"indexable":false,"fullPage":false,"landingPageInMobile":false,"hideFromMenu":true},"applicationId":3445,"appDefinitionName":"Wix Blog","appDefinitionId":"14bcded7-0066-7c35-14d7-466cb3f09103","isWixTPA":true,"allowScrolling":false},"14c61b71-5361-885e-f316-3c2e37c4047f":{"widgetUrl":"https:\/\/apps.wix.com\/members","mobileUrl":"https:\/\/apps.wix.com\/members","appPage":{"id":"members","name":"Members","defaultPage":"","hidden":false,"multiInstanceEnabled":false,"order":1,"indexable":true,"fullPage":false,"landingPageInMobile":true,"hideFromMenu":false},"applicationId":3790,"appDefinitionName":"Wix Members","appDefinitionId":"14ad9202-3dd3-128a-57bd-e5675fd7e313","isWixTPA":true,"allowScrolling":false},"14b89faf-0462-ff02-df83-d6bc03bc3033":{"widgetUrl":"https:\/\/apps.wix.com\/members\/widget","tpaWidgetId":"members_header_widget","appPage":{},"applicationId":3790,"appDefinitionName":"Wix Members","appDefinitionId":"14ad9202-3dd3-128a-57bd-e5675fd7e313","isWixTPA":true,"allowScrolling":false},"14cefc05-d163-dbb7-e4ec-cd4f2c4d6ddd":{"widgetUrl":"https:\/\/editor.wixapps.net\/render\/prod\/editor\/profile-card-tpa-ooi\/1.559.0\/ProfileCard","mobileUrl":"https:\/\/editor.wixapps.net\/render\/prod\/editor\/profile-card-tpa-ooi\/1.559.0\/ProfileCard","tpaWidgetId":"profile","appPage":{},"applicationId":4988,"appDefinitionName":"Profile Card","appDefinitionId":"14ce28f7-7eb0-3745-22f8-074b0e2401fb","isWixTPA":true,"allowScrolling":false},"14dd1af6-3e02-63db-0ef2-72fbc7cc3136":{"widgetUrl":"https:\/\/editor.wixapps.net\/render\/prod\/editor\/my-account-ooi\/1.366.0\/MyAccount","mobileUrl":"https:\/\/editor.wixapps.net\/render\/prod\/editor\/my-account-ooi\/1.366.0\/MyAccount","appPage":{"id":"member_info","name":"My Account","defaultPage":"","hidden":false,"multiInstanceEnabled":false,"order":1,"indexable":true,"fullPage":false,"landingPageInMobile":false,"hideFromMenu":false},"applicationId":5380,"appDefinitionName":"Member Account Info","appDefinitionId":"14cffd81-5215-0a7f-22f8-074b0e2401fb","isWixTPA":true,"allowScrolling":false},"f72fe377-8abc-40f2-8656-89cfe00f3a22":{"mobileUrl":null,"appPage":{},"applicationId":5381,"appDefinitionId":"61f33d50-3002-4882-ae86-d319c1a249ab","allowScrolling":false},"c340212a-6e2e-45cd-9dc4-58d01a5b63a7":{"mobileUrl":null,"appPage":{},"applicationId":5381,"appDefinitionId":"61f33d50-3002-4882-ae86-d319c1a249ab","allowScrolling":false},"e000b4bf-9ff1-4e66-a0d3-d4b365ba3af5":{"mobileUrl":null,"appPage":{},"applicationId":5381,"appDefinitionId":"61f33d50-3002-4882-ae86-d319c1a249ab","allowScrolling":false},"1b8c501f-ccc2-47e7-952a-47e264752614":{"mobileUrl":null,"appPage":{},"applicationId":5381,"appDefinitionId":"61f33d50-3002-4882-ae86-d319c1a249ab","allowScrolling":false},"43c2a0a8-f224-4a29-bd19-508114831a3a":{"mobileUrl":null,"appPage":{},"applicationId":5381,"appDefinitionId":"61f33d50-3002-4882-ae86-d319c1a249ab","allowScrolling":false},"56ab6fa4-95ac-4391-9337-6702b8a77011":{"mobileUrl":null,"appPage":{},"applicationId":5381,"appDefinitionId":"61f33d50-3002-4882-ae86-d319c1a249ab","allowScrolling":false},"31c0cede-09db-4ec7-b760-d375d62101e6":{"mobileUrl":null,"appPage":{},"applicationId":5381,"appDefinitionId":"61f33d50-3002-4882-ae86-d319c1a249ab","allowScrolling":false},"33a9f5e0-b083-4ccc-b55d-3ca5d241a6eb":{"mobileUrl":null,"appPage":{},"applicationId":5381,"appDefinitionId":"61f33d50-3002-4882-ae86-d319c1a249ab","allowScrolling":false},"c7f57b50-8940-4ff1-83c6-6756d6f0a1f4":{"mobileUrl":null,"appPage":{},"applicationId":5381,"appDefinitionId":"61f33d50-3002-4882-ae86-d319c1a249ab","allowScrolling":false},"4de5abc5-6da2-4f97-acc3-94bb74285072":{"mobileUrl":null,"appPage":{},"applicationId":5381,"appDefinitionId":"61f33d50-3002-4882-ae86-d319c1a249ab","allowScrolling":false},"ea63bc0f-c09f-470c-ac9e-2a408b499f22":{"mobileUrl":null,"appPage":{},"applicationId":5381,"appDefinitionId":"61f33d50-3002-4882-ae86-d319c1a249ab","allowScrolling":false},"c7fddce1-ebf5-46b0-a309-7865384ba63f":{"widgetUrl":"https:\/\/editor.wix.com\/","appPage":{},"applicationId":5500,"appDefinitionName":"Wix Bookings","appDefinitionId":"13d21c63-b5ec-5912-8397-c3a5ddb27a97","isWixTPA":true,"allowScrolling":false},"169204d8-21be-4b45-b263-a997d31723dc":{"widgetUrl":"https:\/\/editor.wix.com\/","appPage":{},"applicationId":5500,"appDefinitionName":"Wix Bookings","appDefinitionId":"13d21c63-b5ec-5912-8397-c3a5ddb27a97","isWixTPA":true,"allowScrolling":false},"a91a0543-d4bd-4e6b-b315-9410aa27bcde":{"widgetUrl":"https:\/\/editor.wixapps.net\/render\/prod\/editor\/bookings-service-details-widget\/1.1856.0\/BookingServicePage","mobileUrl":"https:\/\/editor.wixapps.net\/render\/prod\/editor\/bookings-service-details-widget\/1.1856.0\/BookingServicePage","appPage":{"id":"Booking Service Page","name":"Service Page","defaultPage":"","hidden":true,"multiInstanceEnabled":false,"order":1,"indexable":true,"fullPage":false,"landingPageInMobile":false,"hideFromMenu":false},"applicationId":5500,"appDefinitionName":"Wix Bookings","appDefinitionId":"13d21c63-b5ec-5912-8397-c3a5ddb27a97","isWixTPA":true,"allowScrolling":false},"13d27016-697f-b82f-7512-8e20854c09f6":{"widgetUrl":"https:\/\/bookings.wixapps.net\/_api\/bookings-viewer\/index","mobileUrl":"https:\/\/bookings.wixapps.net\/_api\/bookings-viewer\/mobile","appPage":{"id":"scheduler","name":"Services","defaultPage":"","hidden":true,"multiInstanceEnabled":false,"order":1,"indexable":true,"fullPage":false,"landingPageInMobile":false,"hideFromMenu":false},"applicationId":5500,"appDefinitionName":"Wix Bookings","appDefinitionId":"13d21c63-b5ec-5912-8397-c3a5ddb27a97","isWixTPA":true,"allowScrolling":false},"14edb332-fdb9-2fe6-0fd1-e6293322b83b":{"widgetUrl":"https:\/\/bookings.wixapps.net\/_api\/bookings-member-area\/member-area","mobileUrl":"https:\/\/bookings.wixapps.net\/_api\/bookings-member-area\/member-area-mobile","appPage":{"id":"bookings_member_area","name":"My Bookings","defaultPage":"","hidden":true,"multiInstanceEnabled":false,"order":2,"indexable":true,"fullPage":false,"landingPageInMobile":false,"hideFromMenu":false},"applicationId":5500,"appDefinitionName":"Wix Bookings","appDefinitionId":"13d21c63-b5ec-5912-8397-c3a5ddb27a97","isWixTPA":true,"allowScrolling":false},"713f72a2-7a32-47e9-b5e4-6024ee57d277":{"widgetUrl":"https:\/\/bookings.wixapps.net\/_api\/bookings-viewer\/index","mobileUrl":"https:\/\/bookings.wixapps.net\/_api\/bookings-viewer\/mobile","appPage":{"id":"book_checkout","name":"Bookings Checkout","defaultPage":"","hidden":true,"multiInstanceEnabled":false,"order":3,"indexable":true,"fullPage":false,"landingPageInMobile":false,"hideFromMenu":false},"applicationId":5500,"appDefinitionName":"Wix Bookings","appDefinitionId":"13d21c63-b5ec-5912-8397-c3a5ddb27a97","isWixTPA":true,"allowScrolling":false},"621bc837-5943-4c76-a7ce-a0e38185301f":{"widgetUrl":"https:\/\/bookings.wixapps.net\/bookings-widget\/main-page-widget","mobileUrl":"https:\/\/bookings.wixapps.net\/bookings-widget\/main-page-widget","appPage":{"id":"bookings_list","name":"Book Online","defaultPage":"","hidden":false,"multiInstanceEnabled":false,"order":4,"indexable":true,"fullPage":false,"landingPageInMobile":false,"hideFromMenu":false},"applicationId":5500,"appDefinitionName":"Wix Bookings","appDefinitionId":"13d21c63-b5ec-5912-8397-c3a5ddb27a97","isWixTPA":true,"allowScrolling":false},"cc882051-73c9-41a6-8f90-f6ebc9f10fe1":{"widgetUrl":"https:\/\/bookings.wixapps.net\/bookings-widget\/widget","mobileUrl":"https:\/\/bookings.wixapps.net\/bookings-widget\/widget","tpaWidgetId":"service_list_widget","appPage":{},"applicationId":5500,"appDefinitionName":"Wix Bookings","appDefinitionId":"13d21c63-b5ec-5912-8397-c3a5ddb27a97","isWixTPA":true,"allowScrolling":false},"89c4023a-027e-4d2a-b6b7-0b9d345b508d":{"widgetUrl":"https:\/\/editor.wix.com\/","tpaWidgetId":"bookings_timetable_daily","appPage":{},"applicationId":5500,"appDefinitionName":"Wix Bookings","appDefinitionId":"13d21c63-b5ec-5912-8397-c3a5ddb27a97","isWixTPA":true,"allowScrolling":false},"985e6fc8-ce3f-4cf8-9b85-714c73f48695":{"widgetUrl":"https:\/\/editor.wixapps.net\/render\/prod\/editor\/bookings-form-widget\/1.595.0\/BookingsForm","mobileUrl":"https:\/\/editor.wixapps.net\/render\/prod\/editor\/bookings-form-widget\/1.595.0\/BookingsForm","tpaWidgetId":"985e6fc8-ce3f-4cf8-9b85-714c73f48695","appPage":{"id":"Booking Form","name":"Booking Form","defaultPage":"","hidden":true,"multiInstanceEnabled":false,"order":1,"indexable":true,"fullPage":false,"landingPageInMobile":false,"hideFromMenu":false},"applicationId":5500,"appDefinitionName":"Wix Bookings","appDefinitionId":"13d21c63-b5ec-5912-8397-c3a5ddb27a97","isWixTPA":true,"allowScrolling":false},"3dc66bc5-5354-4ce6-a436-bd8394c09b0e":{"widgetUrl":"https:\/\/editor.wix.com\/","appPage":{},"applicationId":5500,"appDefinitionName":"Wix Bookings","appDefinitionId":"13d21c63-b5ec-5912-8397-c3a5ddb27a97","isWixTPA":true,"allowScrolling":false},"14756c3d-f10a-45fc-4df1-808f22aabe80":{"widgetUrl":"https:\/\/bookings.wixapps.net\/_api\/bookings-viewer\/widget\/index","mobileUrl":"https:\/\/bookings.wixapps.net\/_api\/bookings-viewer\/widget\/index","tpaWidgetId":"widget","appPage":{},"applicationId":5500,"appDefinitionName":"Wix Bookings","appDefinitionId":"13d21c63-b5ec-5912-8397-c3a5ddb27a97","isWixTPA":true,"allowScrolling":false},"54d912c5-52cb-4657-b8fa-e1a4cda8ed01":{"widgetUrl":"https:\/\/editor.wixapps.net\/render\/prod\/editor\/bookings-calendar-widget\/1.1064.0\/BookingCalendar","mobileUrl":"https:\/\/editor.wixapps.net\/render\/prod\/editor\/bookings-calendar-widget\/1.1064.0\/BookingCalendar","tpaWidgetId":"54d912c5-52cb-4657-b8fa-e1a4cda8ed01","appPage":{"id":"Booking Calendar","name":"Booking Calendar","defaultPage":"","hidden":true,"multiInstanceEnabled":false,"order":1,"indexable":true,"fullPage":false,"landingPageInMobile":false,"hideFromMenu":false},"applicationId":5500,"appDefinitionName":"Wix Bookings","appDefinitionId":"13d21c63-b5ec-5912-8397-c3a5ddb27a97","isWixTPA":true,"allowScrolling":false},"13ee1134-e9f5-7847-8725-13863c696e99":{"widgetUrl":"https:\/\/weather.codev.wixapps.net\/widget","mobileUrl":"https:\/\/weather.codev.wixapps.net\/widget","tpaWidgetId":"wix_weather","appPage":{},"applicationId":5952,"appDefinitionName":"Wix Weather","appDefinitionId":"13ee112c-7aca-8530-909b-ca5fd7039bf8","isWixTPA":true,"allowScrolling":false},"1429e225-f6b0-2230-82f6-9a6aa1192f8f":{"widgetUrl":"https:\/\/static.parastorage.com\/services\/right-click-protect\/1.29.0\/editor\/RightClickProtect.html","mobileUrl":"https:\/\/static.parastorage.com\/services\/right-click-protect\/1.29.0\/editor\/RightClickProtect.html","tpaWidgetId":"copyrights","appPage":{},"applicationId":6582,"appDefinitionName":"Right Click Protect","appDefinitionId":"1429e204-2254-7f40-836b-5ffd769ac4c0","isWixTPA":true,"allowScrolling":false},"13e44024-2124-1681-1fa9-5a69720c0cca":{"widgetUrl":"https:\/\/dev-wix-languages.appspot.com\/index","mobileUrl":"https:\/\/dev-wix-languages.appspot.com\/index","tpaWidgetId":"fdsafsa","appPage":{},"applicationId":6666,"appDefinitionName":"Wix Language Menu","appDefinitionId":"13dbe2b2-396a-de94-c5ab-093bba38e073","isWixTPA":true,"allowScrolling":false},"13413a43-5f07-2918-9924-bc7506a64d36":{"widgetUrl":"https:\/\/wix-visual-data.appspot.com\/index","mobileUrl":"https:\/\/wix-visual-data.appspot.com\/mobile","tpaWidgetId":"visual_data","appPage":{},"applicationId":7591,"appDefinitionName":"Table Master","appDefinitionId":"134139f3-f2a0-2c2c-693c-ed22165cfd84","isWixTPA":true,"allowScrolling":false},"12e0dad0-9bf0-bfaf-0230-70b3a58d1105":{"widgetUrl":"https:\/\/wixlabs-countdown.appspot.com\/index","mobileUrl":"https:\/\/wixlabs-countdown.appspot.com\/mobile","tpaWidgetId":"countdown_clock","appPage":{},"applicationId":7828,"appDefinitionName":"Wix Countdown Clock","appDefinitionId":"12e0dab3-a3cf-d446-2251-450722a9f464","isWixTPA":true,"allowScrolling":false},"1372a098-f6b9-5300-44ad-379f36bcab20":{"widgetUrl":"https:\/\/labs.wixapps.net\/apps\/tpa-unavailable\/widget?app=Cookie_Alert","mobileUrl":"https:\/\/labs.wixapps.net\/apps\/tpa-unavailable\/widget?app=Cookie_Alert","tpaWidgetId":"euro_cookie","appPage":{},"applicationId":8775,"appDefinitionName":"Cookie Alert","appDefinitionId":"1372a040-d836-0c7b-3e08-b0a4086de594","isWixTPA":true,"allowScrolling":false},"14c92de1-0e02-cbe5-98e9-c3de44d63a55":{"widgetUrl":"https:\/\/wixlabs-wix-faq-11.appspot.com\/index","mobileUrl":"https:\/\/wixlabs-wix-faq-11.appspot.com\/mobile","tpaWidgetId":"faq_widget","appPage":{},"applicationId":9112,"appDefinitionName":"Wix FAQ","appDefinitionId":"14c92d28-031e-7910-c9a8-a670011e062d","isWixTPA":true,"allowScrolling":false},"13a0fde9-7c50-4041-afa1-bad795946dcc":{"widgetUrl":"https:\/\/back-to-top.appspot.com\/index","mobileUrl":"https:\/\/back-to-top.appspot.com\/index","tpaWidgetId":"back_to_top","appPage":{},"applicationId":10072,"appDefinitionName":"Back to Top","appDefinitionId":"13a0fdb7-8f49-2cb3-c634-c9158ba38c0d","isWixTPA":true,"allowScrolling":false},"12d04441-850d-362d-cc17-e86f47fa427d":{"widgetUrl":"https:\/\/wixlabs-drive.appspot.com\/widget","mobileUrl":"https:\/\/wixlabs-drive.appspot.com\/widget","tpaWidgetId":"google_drive_share_tool","appPage":{},"applicationId":10426,"appDefinitionName":"Google Drive","appDefinitionId":"12d0391f-f7a2-9f43-153d-883f9017e252","isWixTPA":true,"allowScrolling":false},"13ee10c2-daec-c6d3-c20b-64b8195e9150":{"widgetUrl":"https:\/\/wixlabs-pdf-dev.appspot.com\/index","mobileUrl":"https:\/\/wixlabs-pdf-dev.appspot.com\/mobile","tpaWidgetId":"pdf_viewer","appPage":{},"applicationId":11184,"appDefinitionName":"PDF Viewer","appDefinitionId":"13ee10a3-ecb9-7eff-4298-d2f9f34acf0d","isWixTPA":true,"allowScrolling":false},"1365fa0c-92e1-f89d-dbcb-7b55c55978e8":{"widgetUrl":"https:\/\/www.powr.io\/plugins\/countdown-timer\/wix_cached_view","mobileUrl":"https:\/\/www.powr.io\/plugins\/countdown-timer\/wix_cached_view","tpaWidgetId":"countdown","appPage":{},"applicationId":13839,"appDefinitionName":"Countdown Timer","appDefinitionId":"1365f9c7-cd93-bab2-d8ef-4a661300ac8c","isWixTPA":false,"allowScrolling":false},"14f51b0d-8913-052b-0af2-960a9605790b":{"widgetUrl":"https:\/\/forums.wix.com\/member-likes-page","mobileUrl":"https:\/\/forums.wix.com\/member-likes-page","appPage":{"id":"member-likes-page","name":"Forum Likes","defaultPage":"","hidden":true,"multiInstanceEnabled":false,"order":4,"indexable":false,"fullPage":false,"landingPageInMobile":false,"hideFromMenu":false},"applicationId":14820,"appDefinitionName":"Wix Forum","appDefinitionId":"14724f35-6794-cd1a-0244-25fd138f9242","isWixTPA":true,"allowScrolling":false},"151bd179-dfe6-3ca3-399c-ee97957f93a2":{"widgetUrl":"https:\/\/editor.wixapps.net\/render\/prod\/editor\/communities-forum-client\/1.782.0\/RecentPostsFeed","mobileUrl":"https:\/\/editor.wixapps.net\/render\/prod\/editor\/communities-forum-client\/1.782.0\/RecentPostsFeed","tpaWidgetId":"recent_posts_widget","appPage":{},"applicationId":14820,"appDefinitionName":"Wix Forum","appDefinitionId":"14724f35-6794-cd1a-0244-25fd138f9242","isWixTPA":true,"allowScrolling":false},"14f51b00-3ada-272e-b6db-34d5da9dd623":{"widgetUrl":"https:\/\/editor.wixapps.net\/render\/prod\/editor\/communities-forum-member-pages\/1.96.0\/MemberComments","mobileUrl":"https:\/\/editor.wixapps.net\/render\/prod\/editor\/communities-forum-member-pages\/1.96.0\/MemberComments","appPage":{"id":"member-comments-page","name":"Forum Comments","defaultPage":"","hidden":true,"multiInstanceEnabled":false,"order":3,"indexable":false,"fullPage":false,"landingPageInMobile":false,"hideFromMenu":false},"applicationId":14820,"appDefinitionName":"Wix Forum","appDefinitionId":"14724f35-6794-cd1a-0244-25fd138f9242","isWixTPA":true,"allowScrolling":false},"14f0266c-e0a3-afc6-d07c-5be8e20949cd":{"widgetUrl":"https:\/\/editor.wixapps.net\/render\/prod\/editor\/communities-forum-member-pages\/1.96.0\/MemberPosts","mobileUrl":"https:\/\/editor.wixapps.net\/render\/prod\/editor\/communities-forum-member-pages\/1.96.0\/MemberPosts","appPage":{"id":"member-posts-page","name":"Forum Posts","defaultPage":"","hidden":true,"multiInstanceEnabled":false,"order":2,"indexable":false,"fullPage":false,"landingPageInMobile":false,"hideFromMenu":false},"applicationId":14820,"appDefinitionName":"Wix Forum","appDefinitionId":"14724f35-6794-cd1a-0244-25fd138f9242","isWixTPA":true,"allowScrolling":false},"1489040e-001f-4631-55a9-2c29b4417126":{"widgetUrl":"https:\/\/editor.wixapps.net\/render\/prod\/editor\/communities-forum-client\/1.782.0\/Forum","mobileUrl":"https:\/\/editor.wixapps.net\/render\/prod\/editor\/communities-forum-client\/1.782.0\/Forum","appPage":{"id":"forum","name":"Forum","defaultPage":"","hidden":false,"multiInstanceEnabled":false,"order":1,"indexable":true,"fullPage":false,"landingPageInMobile":false,"hideFromMenu":false},"applicationId":14820,"appDefinitionName":"Wix Forum","appDefinitionId":"14724f35-6794-cd1a-0244-25fd138f9242","isWixTPA":true,"allowScrolling":false},"14760fd4-9973-682c-16fa-797dfb1f2880":{"widgetUrl":"https:\/\/forums.wixapps.net\/widget","tpaWidgetId":"forum_header_widget","appPage":{},"applicationId":14820,"appDefinitionName":"Wix Forum","appDefinitionId":"14724f35-6794-cd1a-0244-25fd138f9242","isWixTPA":true,"allowScrolling":false},"1522d440-2b99-8f05-12b9-6e405ce46abc":{"widgetUrl":"https:\/\/forums.wix.com\/","mobileUrl":"https:\/\/forums.wix.com\/","appPage":{"id":"groups_forum","name":"Discussions","defaultPage":"","hidden":true,"multiInstanceEnabled":false,"order":5,"indexable":true,"fullPage":false,"landingPageInMobile":false,"hideFromMenu":false},"applicationId":14820,"appDefinitionName":"Wix Forum","appDefinitionId":"14724f35-6794-cd1a-0244-25fd138f9242","isWixTPA":true,"allowScrolling":false},"14dbefb9-3b7b-c4e9-53e8-766defd30587":{"widgetUrl":"https:\/\/editor.wixapps.net\/render\/prod\/editor\/members-about-ooi\/1.193.0\/Profile","mobileUrl":"https:\/\/editor.wixapps.net\/render\/prod\/editor\/members-about-ooi\/1.193.0\/Profile","appPage":{"id":"about","name":"Profile","defaultPage":"","hidden":false,"multiInstanceEnabled":false,"order":1,"indexable":false,"fullPage":false,"landingPageInMobile":false,"hideFromMenu":false},"applicationId":15086,"appDefinitionName":"Members About","appDefinitionId":"14dbef06-cc42-5583-32a7-3abd44da4908","isWixTPA":true,"allowScrolling":false},"14ebe825-b273-0d5f-0fd1-e6293322b83b":{"widgetUrl":"https:\/\/members.wixapps.net\/_api\/members-area\/app\/ff","mobileUrl":"https:\/\/members.wixapps.net\/_api\/members-area\/app\/ff","appPage":{"id":"following_followers","name":"Followers","defaultPage":"","hidden":false,"multiInstanceEnabled":false,"order":1,"indexable":false,"fullPage":false,"landingPageInMobile":false,"hideFromMenu":false},"applicationId":15280,"appDefinitionName":"Followers","appDefinitionId":"14ebe801-d78a-daa9-c9e5-0286a891e46f","isWixTPA":true,"allowScrolling":false},"14dbefdd-0f55-0dfe-70a2-79a8fe7ee7b9":{"widgetUrl":"https:\/\/members.wixapps.net\/_api\/members-area\/app\/members","mobileUrl":"https:\/\/members.wixapps.net\/_api\/members-area\/app\/members","appPage":{"id":"all_members","name":"Members","defaultPage":"","hidden":false,"multiInstanceEnabled":false,"order":1,"indexable":true,"fullPage":false,"landingPageInMobile":false,"hideFromMenu":false},"applicationId":16069,"appDefinitionName":"Members","appDefinitionId":"14dbefd2-01b4-fb61-32a7-3abd44da4908","isWixTPA":true,"allowScrolling":false},"14f2595a-a352-3ff1-9b3c-4d21861fe58f":{"widgetUrl":"https:\/\/notifications-app.wixapps.net\/communities-notifications-app\/app","mobileUrl":"https:\/\/notifications-app.wixapps.net\/communities-notifications-app\/app","appPage":{"id":"notifications_app","name":"Notifications","defaultPage":"","hidden":false,"multiInstanceEnabled":false,"order":1,"indexable":false,"fullPage":false,"landingPageInMobile":false,"hideFromMenu":false},"applicationId":16997,"appDefinitionName":"communities-notifications-app","appDefinitionId":"14f25924-5664-31b2-9568-f9c5ed98c9b1","isWixTPA":true,"allowScrolling":false},"14f25dd2-f9b0-edc2-f38e-eded5da094aa":{"widgetUrl":"https:\/\/apps.wix.com\/notifications\/settings-app","mobileUrl":"https:\/\/apps.wix.com\/notifications\/settings-app","appPage":{"id":"settings","name":"Settings","defaultPage":"","hidden":false,"multiInstanceEnabled":false,"order":1,"indexable":false,"fullPage":false,"landingPageInMobile":false,"hideFromMenu":false},"applicationId":17830,"appDefinitionName":"Settings","appDefinitionId":"14f25dc5-6af3-5420-9568-f9c5ed98c9b1","isWixTPA":true,"allowScrolling":false},"1370ce23-bcd0-55a7-57bc-3423f704a304":{"widgetUrl":"https:\/\/timeline.lumifish.eu\/1","mobileUrl":"https:\/\/timeline.lumifish.eu\/mobile\/1","tpaWidgetId":"timeline_widget","appPage":{},"applicationId":19635,"appDefinitionName":"Lumifish Timeline","appDefinitionId":"1370ce0c-45df-9380-585d-b796e03f9351","isWixTPA":false,"allowScrolling":false},"35a4cb97-c8cd-4ee9-ac3c-89c13c8493d6":{"widgetUrl":"https:\/\/wixlabs-file-sharing.appspot.com\/members","mobileUrl":"https:\/\/wixlabs-file-sharing.appspot.com\/members","appPage":{"id":"wix_file_share_members_page","name":"Files","defaultPage":"","hidden":true,"multiInstanceEnabled":false,"order":2,"indexable":true,"fullPage":false,"landingPageInMobile":false,"hideFromMenu":false},"applicationId":20404,"appDefinitionName":"Wix File Share","appDefinitionId":"1537b24e-29d1-6d8f-b8e1-d6860f2f70b9","isWixTPA":true,"allowScrolling":false},"1537b264-0a4d-ca5e-52b9-980bc763d50a":{"widgetUrl":"https:\/\/wixlabs-file-sharing.appspot.com\/index","mobileUrl":"https:\/\/wixlabs-file-sharing.appspot.com\/mobile","appPage":{"id":"wix_file_share_page","name":"File Share","defaultPage":"","hidden":false,"multiInstanceEnabled":false,"order":1,"indexable":true,"fullPage":false,"landingPageInMobile":false,"hideFromMenu":false},"applicationId":20404,"appDefinitionName":"Wix File Share","appDefinitionId":"1537b24e-29d1-6d8f-b8e1-d6860f2f70b9","isWixTPA":true,"allowScrolling":false},"14a85b28-2374-72cf-db64-e0c11046aa60":{"widgetUrl":"https:\/\/tpa.wixapps.net\/soundcloud-tpa\/widget.html","mobileUrl":"https:\/\/tpa.wixapps.net\/soundcloud-tpa\/widget.html","tpaWidgetId":"soundcloud","appPage":{},"applicationId":21715,"appDefinitionName":"SoundCloud","appDefinitionId":"14a85b13-d7da-ee8e-7290-3b93340f63fa","isWixTPA":true,"allowScrolling":false},"6467c15e-af3c-4e8d-b167-41bfb8efc32a":{"widgetUrl":"https:\/\/cashier.wixapps.net\/wallet","mobileUrl":"https:\/\/cashier.wixapps.net\/wallet","appPage":{"id":"my_wallet","name":"My Wallet","defaultPage":"","hidden":false,"multiInstanceEnabled":false,"order":1,"indexable":true,"fullPage":false,"landingPageInMobile":false,"hideFromMenu":false},"applicationId":23110,"appDefinitionName":"[Migrated] - My Wallet","appDefinitionId":"4aebd0cb-fbdb-4da7-b5d1-d05660a30172","isWixTPA":true,"allowScrolling":false},"15293875-09d7-6913-a093-084a9b6ae7f4":{"widgetUrl":"https:\/\/editor.wixapps.net\/render\/prod\/editor\/pricing-plans-tpa\/1.976.0\/PackagePicker","mobileUrl":"https:\/\/editor.wixapps.net\/render\/prod\/editor\/pricing-plans-tpa\/1.976.0\/PackagePicker","appPage":{"id":"membership_plan_picker_tpa","name":"Plans & Pricing","defaultPage":"","hidden":false,"multiInstanceEnabled":false,"order":1,"indexable":true,"fullPage":false,"landingPageInMobile":false,"hideFromMenu":false},"applicationId":24551,"appDefinitionName":"Wix Pricing Plans","appDefinitionId":"1522827f-c56c-a5c9-2ac9-00f9e6ae12d3","isWixTPA":true,"allowScrolling":false},"80a3bd56-82b4-4193-8bb4-b7cb0f3f1830":{"widgetUrl":"https:\/\/editor.wixapps.net\/render\/prod\/editor\/pricing-plans-tpa\/1.976.0\/PlanList","mobileUrl":"https:\/\/editor.wixapps.net\/render\/prod\/editor\/pricing-plans-tpa\/1.976.0\/PlanList","tpaWidgetId":"80a3bd56-82b4-4193-8bb4-b7cb0f3f1830","appPage":{},"applicationId":24551,"appDefinitionName":"Wix Pricing Plans","appDefinitionId":"1522827f-c56c-a5c9-2ac9-00f9e6ae12d3","isWixTPA":true,"allowScrolling":false},"b29db04a-a8f2-4bfe-bbad-21c99c1054b5":{"widgetUrl":"https:\/\/editor.wixapps.net\/render\/prod\/editor\/subscriptions-tpa\/1.402.0\/MySubscriptions","mobileUrl":"https:\/\/editor.wixapps.net\/render\/prod\/editor\/subscriptions-tpa\/1.402.0\/MySubscriptions","tpaWidgetId":"","appPage":{"id":"My Subscriptions","name":"My Subscriptions","defaultPage":"","hidden":false,"multiInstanceEnabled":false,"order":1,"indexable":true,"fullPage":false,"landingPageInMobile":false,"hideFromMenu":false},"applicationId":25247,"appDefinitionName":"My Subscriptions","appDefinitionId":"2bef2abe-7abe-43da-889c-53c1500a328c","isWixTPA":true,"allowScrolling":false},"151290e1-62a2-0775-6fbc-02182fad5dec":{"widgetUrl":"https:\/\/addresses.wixapps.net\/addresses\/address-book","mobileUrl":"https:\/\/addresses.wixapps.net\/addresses\/address-book","appPage":{"id":"my_addresses","name":"My Addresses","defaultPage":"","hidden":false,"multiInstanceEnabled":false,"order":1,"indexable":true,"fullPage":false,"landingPageInMobile":false,"hideFromMenu":false},"applicationId":28654,"appDefinitionName":"My Addresses","appDefinitionId":"1505b775-e885-eb1b-b665-1e485d9bf90e","isWixTPA":true,"allowScrolling":false},"aa86b56d-3c49-44fd-9976-963695e7815d":{"widgetUrl":"https:\/\/editor.wixapps.net\/render\/prod\/editor\/ricos-viewer-ooi\/2.53.0\/ricosviewer","mobileUrl":"https:\/\/editor.wixapps.net\/render\/prod\/editor\/ricos-viewer-ooi\/2.53.0\/ricosviewer","tpaWidgetId":"","appPage":{},"applicationId":30579,"appDefinitionName":"ricos-viewer-ooi","appDefinitionId":"949cfcc9-2a3f-4a96-bd6c-11d9d82763a4","isWixTPA":true,"allowScrolling":false},"142bb34d-3439-576a-7118-683e690a1e0d":{"widgetUrl":"https:\/\/progallery.wixapps.net\/gallery.html","mobileUrl":"https:\/\/progallery.wixapps.net\/gallery.html","tpaWidgetId":"pro-gallery","appPage":{},"applicationId":32249,"appDefinitionName":"Wix Pro Gallery","appDefinitionId":"14271d6f-ba62-d045-549b-ab972ae1f70e","isWixTPA":true,"allowScrolling":false},"144f04b9-aab4-fde7-179b-780c11da4f46":{"widgetUrl":"https:\/\/progallery.wixapps.net\/fullscreen","mobileUrl":"https:\/\/progallery.wixapps.net\/fullscreen","appPage":{"id":"fullscreen_page","name":"Fullscreen Page","defaultPage":"","hidden":true,"multiInstanceEnabled":false,"order":1,"indexable":true,"fullPage":true,"landingPageInMobile":false,"hideFromMenu":true},"applicationId":32249,"appDefinitionName":"Wix Pro Gallery","appDefinitionId":"14271d6f-ba62-d045-549b-ab972ae1f70e","isWixTPA":true,"allowScrolling":true}},"appsClientSpecMapByApplicationId":{"8":{"widgets":{"141995eb-c700-8487-6366-a482f7432e2b":{"widgetUrl":"https:\/\/so-feed.codev.wixapps.net\/widget","widgetId":"141995eb-c700-8487-6366-a482f7432e2b","refreshOnWidthChange":true,"mobileUrl":"https:\/\/so-feed.codev.wixapps.net\/widget","published":true,"mobilePublished":true,"seoEnabled":true,"preFetch":false,"shouldBeStretchedByDefault":false,"shouldBeStretchedByDefaultMobile":false,"componentFields":{},"tpaWidgetId":"shoutout_feed","default":true}},"applicationId":8,"appDefinitionName":"Email Marketing"},"10":{"widgets":{"14517f3f-ffc5-eced-f592-980aaa0bbb5c":{"widgetUrl":"https:\/\/engage.wixapps.net\/chat-widget-server\/renderChatWidget\/index","widgetId":"14517f3f-ffc5-eced-f592-980aaa0bbb5c","refreshOnWidthChange":true,"gluedOptions":{"placement":"BOTTOM_RIGHT","verticalMargin":0,"horizontalMargin":0},"published":true,"mobilePublished":true,"seoEnabled":true,"preFetch":false,"shouldBeStretchedByDefault":false,"shouldBeStretchedByDefaultMobile":false,"componentFields":{"iframeWithPlatform":true},"tpaWidgetId":"wix_visitors","default":true}},"applicationId":10,"appDefinitionName":"Wix Chat"},"24":{"widgets":{"12ca30a4-046f-c448-5b9b-39a197d32713":{"widgetUrl":"https:\/\/app.ardalio.com\/wixStats.htm","widgetId":"12ca30a4-046f-c448-5b9b-39a197d32713","refreshOnWidthChange":true,"mobileUrl":"https:\/\/app.ardalio.com\/wixStats.htm","published":true,"mobilePublished":true,"seoEnabled":true,"preFetch":false,"shouldBeStretchedByDefault":false,"shouldBeStretchedByDefaultMobile":false,"componentFields":{},"tpaWidgetId":"web-stat","default":true},"13bd4b79-f749-4b08-c7b9-71f2f4e3e4a9":{"widgetUrl":"https:\/\/app.ardalio.com\/wixStats.htm?float=1","widgetId":"13bd4b79-f749-4b08-c7b9-71f2f4e3e4a9","refreshOnWidthChange":true,"gluedOptions":{"placement":"BOTTOM_RIGHT","verticalMargin":0,"horizontalMargin":0},"mobileUrl":"https:\/\/app.ardalio.com\/wixStats.htm?float=1","published":true,"mobilePublished":true,"seoEnabled":true,"preFetch":false,"shouldBeStretchedByDefault":false,"shouldBeStretchedByDefaultMobile":false,"componentFields":{},"tpaWidgetId":"floating_web-stat","default":false}},"applicationId":24,"appDefinitionName":"WEB-STAT"},"25":{"widgets":{"14b2d589-33e5-af98-ec53-a386bbb29a4f":{"widgetUrl":"https:\/\/statcounter.va-endpoint.com\/widget.html","widgetId":"14b2d589-33e5-af98-ec53-a386bbb29a4f","refreshOnWidthChange":true,"mobileUrl":"https:\/\/statcounter.va-endpoint.com\/widget.html","published":true,"mobilePublished":true,"seoEnabled":false,"preFetch":false,"shouldBeStretchedByDefault":false,"shouldBeStretchedByDefaultMobile":false,"componentFields":{},"tpaWidgetId":"visitor_analytics_stat_counter","default":false},"147ce056-e1f1-42ae-8e33-95f9865d63c8":{"widgetUrl":"https:\/\/app.visitor-analytics.io\/empty_widget.html","widgetId":"147ce056-e1f1-42ae-8e33-95f9865d63c8","refreshOnWidthChange":true,"gluedOptions":{"placement":"TOP_RIGHT","verticalMargin":0,"horizontalMargin":0},"mobileUrl":"https:\/\/app.visitor-analytics.io\/empty_widget.html","published":true,"mobilePublished":true,"seoEnabled":false,"shouldBeStretchedByDefault":false,"shouldBeStretchedByDefaultMobile":false,"componentFields":{},"tpaWidgetId":"147ce056-e1f1-42ae-8e33-95f9865d63c8","default":true}},"applicationId":25,"appDefinitionName":"Visitor Analytics"},"27":{"widgets":{"133c8eb5-1cf8-3b17-ea6e-02ae4cc2e2a6":{"widgetUrl":"https:\/\/www.powr.io\/plugins\/form-builder\/wix_cached_view","widgetId":"133c8eb5-1cf8-3b17-ea6e-02ae4cc2e2a6","refreshOnWidthChange":true,"mobileUrl":"https:\/\/www.powr.io\/plugins\/form-builder\/wix_cached_view","published":true,"mobilePublished":true,"seoEnabled":true,"preFetch":false,"shouldBeStretchedByDefault":false,"shouldBeStretchedByDefaultMobile":false,"componentFields":{},"tpaWidgetId":"powr_form_builder","default":true}},"applicationId":27,"appDefinitionName":"Form Builder & Payments "},"32":{"widgets":{"144097ea-fea0-498e-ade7-e6de40127106":{"widgetUrl":"https:\/\/vod-server.wix.com\/widget.html","widgetId":"144097ea-fea0-498e-ade7-e6de40127106","refreshOnWidthChange":true,"mobileUrl":"https:\/\/vod-server.wix.com\/mobile.html","published":true,"mobilePublished":true,"seoEnabled":true,"preFetch":false,"shouldBeStretchedByDefault":false,"shouldBeStretchedByDefaultMobile":true,"componentFields":{"useSsrSeo":true,"mobileSettingsEnabled":true,"viewer":{"errorReporting":{"url":""}},"componentUrl":"https:\/\/static.parastorage.com\/services\/wix-vod-widget\/1.2673.0\/viewerWidget.js","controllerUrlTemplate":""},"tpaWidgetId":"wix_vod_develop","default":true}},"applicationId":32,"appDefinitionName":"Wix Video"},"34":{"widgets":{"1380bba0-253e-a800-a235-88821cf3f8a4":{"widgetUrl":"https:\/\/editor-flow.wixapps.net\/render\/wixstores-client-gallery\/1.2759.0\/editor\/GridGallery.html","widgetId":"1380bba0-253e-a800-a235-88821cf3f8a4","refreshOnWidthChange":true,"mobileUrl":"https:\/\/editor-flow.wixapps.net\/render\/wixstores-client-gallery\/1.2759.0\/editor\/GridGallery.html","appPage":{"id":"product_gallery","name":"Shop","defaultPage":"","hidden":false,"multiInstanceEnabled":true,"order":1,"indexable":true,"fullPage":false,"landingPageInMobile":false,"hideFromMenu":false},"published":true,"mobilePublished":true,"seoEnabled":true,"preFetch":false,"shouldBeStretchedByDefault":false,"shouldBeStretchedByDefaultMobile":false,"componentFields":{"useSsrSeo":true,"componentUrl":"https:\/\/static.parastorage.com\/services\/wixstores-client-gallery\/1.2759.0\/GridGalleryViewerWidget.bundle.min.js","controllerUrl":"https:\/\/static.parastorage.com\/services\/wixstores-client-gallery\/1.2759.0\/GridGalleryController.bundle.min.js","minHeightInMobile":340,"mobileSettingsEnabled":true,"viewer":{"errorReporting":{"url":""}}},"default":true},"14e121c8-00a3-f7cc-6156-2c82a2ba8fcb":{"widgetUrl":"https:\/\/ecom.wix.com\/storefront\/order-history","widgetId":"14e121c8-00a3-f7cc-6156-2c82a2ba8fcb","refreshOnWidthChange":true,"mobileUrl":"https:\/\/ecom.wix.com\/storefront\/order-history","appPage":{"id":"order_history","name":"My Orders","defaultPage":"","hidden":true,"multiInstanceEnabled":false,"order":5,"indexable":false,"fullPage":false,"landingPageInMobile":false,"hideFromMenu":false},"published":true,"mobilePublished":true,"seoEnabled":false,"preFetch":false,"shouldBeStretchedByDefault":false,"shouldBeStretchedByDefaultMobile":true,"componentFields":{},"default":false},"1380bbc4-1485-9d44-4616-92e36b1ead6b":{"widgetUrl":"https:\/\/ecom.wix.com\/storefront\/cartwidget","widgetId":"1380bbc4-1485-9d44-4616-92e36b1ead6b","refreshOnWidthChange":true,"mobileUrl":"https:\/\/ecom.wix.com\/storefront\/cartwidget","published":true,"mobilePublished":true,"seoEnabled":true,"preFetch":false,"shouldBeStretchedByDefault":false,"shouldBeStretchedByDefaultMobile":false,"componentFields":{"componentUrl":"https:\/\/static.parastorage.com\/services\/wixstores-client-cart-icon\/1.1256.0\/cartIcon.bundle.min.js","componentName":"cartWidget","controllerUrl":"https:\/\/static.parastorage.com\/services\/wixstores-client-cart-icon\/1.1256.0\/cartIconController.bundle.min.js","viewer":{"errorReporting":{"url":""}},"noCssComponentUrl":"https:\/\/static.parastorage.com\/services\/wixstores-client-cart-icon\/1.1256.0\/cartIconNoCss.bundle.min.js"},"tpaWidgetId":"shopping_cart_icon","default":false},"13a94f09-2766-3c40-4a32-8edb5acdd8bc":{"widgetUrl":"https:\/\/ecom.wix.com\/storefront\/product","widgetId":"13a94f09-2766-3c40-4a32-8edb5acdd8bc","refreshOnWidthChange":true,"mobileUrl":"https:\/\/ecom.wix.com\/storefront\/product","appPage":{"id":"product_page","name":"Product Page","defaultPage":"","hidden":true,"multiInstanceEnabled":false,"order":2,"indexable":true,"fullPage":false,"landingPageInMobile":false,"hideFromMenu":false},"published":true,"mobilePublished":true,"seoEnabled":true,"preFetch":false,"shouldBeStretchedByDefault":false,"shouldBeStretchedByDefaultMobile":false,"componentFields":{"useSsrSeo":true,"componentUrl":"https:\/\/static.parastorage.com\/services\/wixstores-client-product-page\/1.2312.0\/productPage.bundle.min.js","controllerUrl":"https:\/\/static.parastorage.com\/services\/wixstores-client-product-page\/1.2312.0\/productPageController.bundle.min.js","subPages":[{"key":"wix.stores.sub_pages.product","enumerable":true}],"viewer":{"errorReporting":{"url":""}},"noCssComponentUrl":"https:\/\/static.parastorage.com\/services\/wixstores-client-product-page\/1.2312.0\/productPageNoCss.bundle.min.js"},"default":false},"14fd5970-8072-c276-1246-058b79e70c1a":{"widgetUrl":"https:\/\/ecom.wixapps.net\/storefront\/checkout","widgetId":"14fd5970-8072-c276-1246-058b79e70c1a","refreshOnWidthChange":true,"mobileUrl":"https:\/\/ecom.wixapps.net\/storefront\/checkout","appPage":{"id":"checkout","name":"Checkout","defaultPage":"","hidden":true,"multiInstanceEnabled":false,"order":6,"indexable":false,"fullPage":false,"landingPageInMobile":true,"hideFromMenu":true},"published":true,"mobilePublished":true,"seoEnabled":false,"preFetch":false,"shouldBeStretchedByDefault":false,"shouldBeStretchedByDefaultMobile":true,"componentFields":{"minHeightInMobile":480,"fullPageDesktopOnly":true},"default":false},"13ec3e79-e668-cc0c-2d48-e99d53a213dd":{"widgetUrl":"https:\/\/ecom.wix.com\/storefront\/product-widget-view","widgetId":"13ec3e79-e668-cc0c-2d48-e99d53a213dd","refreshOnWidthChange":true,"mobileUrl":"https:\/\/ecom.wix.com\/storefront\/product-widget-view","published":true,"mobilePublished":true,"seoEnabled":true,"preFetch":false,"shouldBeStretchedByDefault":false,"shouldBeStretchedByDefaultMobile":false,"componentFields":{"useSsrSeo":true,"componentUrl":"https:\/\/static.parastorage.com\/services\/wixstores-client-product-widget\/1.1324.0\/productWidget.bundle.min.js","controllerUrl":"https:\/\/static.parastorage.com\/services\/wixstores-client-product-widget\/1.1324.0\/productWidgetController.bundle.min.js","minHeightInMobile":354,"viewer":{"errorReporting":{"url":""}},"noCssComponentUrl":"https:\/\/static.parastorage.com\/services\/wixstores-client-product-widget\/1.1324.0\/productWidgetNoCss.bundle.min.js"},"tpaWidgetId":"product_widget","default":false},"14666402-0bc7-b763-e875-e99840d131bd":{"widgetUrl":"https:\/\/ecom.wix.com\/storefront\/add-to-cart","widgetId":"14666402-0bc7-b763-e875-e99840d131bd","refreshOnWidthChange":true,"mobileUrl":"https:\/\/ecom.wix.com\/storefront\/add-to-cart","published":true,"mobilePublished":true,"seoEnabled":true,"preFetch":false,"shouldBeStretchedByDefault":false,"shouldBeStretchedByDefaultMobile":false,"componentFields":{"controllerUrl":"https:\/\/static.parastorage.com\/services\/wixstores-client-add-to-cart\/1.831.0\/addToCartController.bundle.min.js","componentUrl":"https:\/\/static.parastorage.com\/services\/wixstores-client-add-to-cart\/1.831.0\/addToCart.bundle.min.js","viewer":{"errorReporting":{"url":"https:\/\/8c4075d5481d476e945486754f783364@sentry.io\/1865790"}},"noCssComponentUrl":"https:\/\/static.parastorage.com\/services\/wixstores-client-add-to-cart\/1.831.0\/addToCartNoCss.bundle.min.js"},"tpaWidgetId":"add_to_cart_button","default":false},"a63a5215-8aa6-42af-96b1-583bfd74cff5":{"widgetUrl":"https:\/\/ecom.wix.com\/storefront\/wishlist","widgetId":"a63a5215-8aa6-42af-96b1-583bfd74cff5","refreshOnWidthChange":true,"mobileUrl":"https:\/\/ecom.wix.com\/storefront\/wishlist","appPage":{"id":"wishlist","name":"My Wishlist","defaultPage":"","hidden":true,"multiInstanceEnabled":false,"order":7,"indexable":true,"fullPage":false,"landingPageInMobile":false,"hideFromMenu":false},"published":true,"mobilePublished":true,"seoEnabled":false,"preFetch":false,"shouldBeStretchedByDefault":false,"shouldBeStretchedByDefaultMobile":false,"componentFields":{"controllerUrl":"https:\/\/static.parastorage.com\/services\/wixstores-client-wishlist\/1.1587.0\/wishlistController.bundle.min.js","componentUrl":"https:\/\/static.parastorage.com\/services\/wixstores-client-wishlist\/1.1587.0\/wishlist.bundle.min.js","viewer":{"errorReporting":{"url":""}}},"default":false},"1380bbab-4da3-36b0-efb4-2e0599971d14":{"widgetUrl":"https:\/\/editor-flow.wixapps.net\/render\/wixstores-client-cart-ooi\/1.1034.0\/editor\/cart.html","widgetId":"1380bbab-4da3-36b0-efb4-2e0599971d14","refreshOnWidthChange":true,"mobileUrl":"https:\/\/editor-flow.wixapps.net\/render\/wixstores-client-cart-ooi\/1.1034.0\/editor\/cart.html","appPage":{"id":"shopping_cart","name":"Cart Page","defaultPage":"","hidden":true,"multiInstanceEnabled":false,"order":3,"indexable":false,"fullPage":false,"landingPageInMobile":false,"hideFromMenu":false},"published":true,"mobilePublished":true,"seoEnabled":true,"preFetch":false,"shouldBeStretchedByDefault":false,"shouldBeStretchedByDefaultMobile":false,"componentFields":{"componentUrl":"https:\/\/static.parastorage.com\/services\/wixstores-client-cart-ooi\/1.1034.0\/cartViewerWidget.bundle.min.js","controllerUrl":"https:\/\/static.parastorage.com\/services\/wixstores-client-cart-ooi\/1.1034.0\/cartController.bundle.min.js"},"default":false},"13afb094-84f9-739f-44fd-78d036adb028":{"widgetUrl":"https:\/\/editor-flow.wixapps.net\/render\/wixstores-client-gallery\/1.2759.0\/editor\/GridGallery.html","widgetId":"13afb094-84f9-739f-44fd-78d036adb028","refreshOnWidthChange":true,"mobileUrl":"https:\/\/editor-flow.wixapps.net\/render\/wixstores-client-gallery\/1.2759.0\/editor\/GridGallery.html","published":true,"mobilePublished":true,"seoEnabled":true,"preFetch":false,"shouldBeStretchedByDefault":false,"shouldBeStretchedByDefaultMobile":false,"componentFields":{"useSsrSeo":true,"componentUrl":"https:\/\/static.parastorage.com\/services\/wixstores-client-gallery\/1.2759.0\/GridGalleryViewerWidget.bundle.min.js","controllerUrl":"https:\/\/static.parastorage.com\/services\/wixstores-client-gallery\/1.2759.0\/GridGalleryController.bundle.min.js","mobileSettingsEnabled":true,"viewer":{"errorReporting":{"url":""}}},"tpaWidgetId":"grid_gallery","default":false},"139a41fd-0b1d-975f-6f67-e8cbdf8ccc82":{"widgetUrl":"https:\/\/editor-flow.wixapps.net\/render\/wixstores-client-gallery\/1.2759.0\/editor\/SliderGallery.html","widgetId":"139a41fd-0b1d-975f-6f67-e8cbdf8ccc82","refreshOnWidthChange":true,"mobileUrl":"https:\/\/editor-flow.wixapps.net\/render\/wixstores-client-gallery\/1.2759.0\/editor\/SliderGallery.html","published":true,"mobilePublished":true,"seoEnabled":true,"preFetch":false,"shouldBeStretchedByDefault":false,"shouldBeStretchedByDefaultMobile":false,"componentFields":{"componentUrl":"https:\/\/static.parastorage.com\/services\/wixstores-client-gallery\/1.2759.0\/SliderGalleryViewerWidget.bundle.min.js","controllerUrl":"https:\/\/static.parastorage.com\/services\/wixstores-client-gallery\/1.2759.0\/SliderGalleryController.bundle.min.js","viewer":{"errorReporting":{"url":""}}},"tpaWidgetId":"slider_gallery","default":false},"1380bbb4-8df0-fd38-a235-88821cf3f8a4":{"widgetUrl":"https:\/\/editor-flow.wixapps.net\/render\/wixstores-client-thank-you-page-ooi\/1.657.0\/editor\/thankYouPage.html","widgetId":"1380bbb4-8df0-fd38-a235-88821cf3f8a4","refreshOnWidthChange":true,"mobileUrl":"https:\/\/editor-flow.wixapps.net\/render\/wixstores-client-thank-you-page-ooi\/1.657.0\/editor\/thankYouPage.html","appPage":{"id":"thank_you_page","name":"Thank You Page","defaultPage":"","hidden":true,"multiInstanceEnabled":false,"order":4,"indexable":false,"fullPage":false,"landingPageInMobile":false,"hideFromMenu":false},"published":true,"mobilePublished":true,"seoEnabled":true,"preFetch":false,"shouldBeStretchedByDefault":false,"shouldBeStretchedByDefaultMobile":false,"componentFields":{"controllerUrl":"https:\/\/static.parastorage.com\/services\/wixstores-client-thank-you-page-ooi\/1.657.0\/thankYouPageController.bundle.min.js","iframeWithPlatform":true,"componentUrl":"https:\/\/static.parastorage.com\/services\/wixstores-client-thank-you-page-ooi\/1.657.0\/thankYouPageViewerWidget.bundle.min.js","viewer":{"errorReporting":{"url":""}}},"default":false}},"applicationId":34,"appDefinitionName":"WixStores"},"50":{"widgets":{"254a2b0f-97b3-4484-a29b-63562b1871e4":{"widgetUrl":"https:\/\/editor.wixapps.net\/render\/prod\/editor\/rise-client-gift-card-page-ooi\/1.335.0\/GiftCard","widgetId":"254a2b0f-97b3-4484-a29b-63562b1871e4","refreshOnWidthChange":true,"mobileUrl":"https:\/\/editor.wixapps.net\/render\/prod\/editor\/rise-client-gift-card-page-ooi\/1.335.0\/GiftCard","appPage":{"id":"Gift Card","name":"Gift Card","defaultPage":"","hidden":false,"multiInstanceEnabled":false,"order":1,"indexable":true,"fullPage":false,"landingPageInMobile":false,"hideFromMenu":false},"published":true,"mobilePublished":true,"seoEnabled":false,"shouldBeStretchedByDefault":false,"shouldBeStretchedByDefaultMobile":false,"componentFields":{"controllerUrl":"https:\/\/static.parastorage.com\/services\/rise-client-gift-card-page-ooi\/1.335.0\/GiftCardController.bundle.min.js","componentUrlTemplate":"","componentUrl":"https:\/\/static.parastorage.com\/services\/rise-client-gift-card-page-ooi\/1.335.0\/GiftCardViewerWidget.bundle.min.js","controllerUrlTemplate":"","viewer":{"errorReporting":{"url":""}}},"tpaWidgetId":"254a2b0f-97b3-4484-a29b-63562b1871e4","default":true}},"applicationId":50,"appDefinitionName":"Gift Card"},"53":{"widgets":{"47a7e7bb-f412-4093-9155-1ff5adbc4dae":{"widgetUrl":"https:\/\/editor.wixapps.net\/render\/prod\/editor\/social-groups-ooi\/1.995.0\/SideBySide","widgetId":"47a7e7bb-f412-4093-9155-1ff5adbc4dae","refreshOnWidthChange":true,"mobileUrl":"https:\/\/editor.wixapps.net\/render\/prod\/editor\/social-groups-ooi\/1.995.0\/SideBySide","published":true,"mobilePublished":true,"seoEnabled":false,"shouldBeStretchedByDefault":false,"shouldBeStretchedByDefaultMobile":false,"componentFields":{"controllerUrl":"https:\/\/static.parastorage.com\/services\/social-groups-ooi\/1.995.0\/SideBySideController.bundle.min.js","componentUrl":"https:\/\/static.parastorage.com\/services\/social-groups-ooi\/1.995.0\/SideBySideViewerWidget.bundle.min.js","viewer":{"errorReporting":{"url":""}},"noCssComponentUrl":"https:\/\/static.parastorage.com\/services\/social-groups-ooi\/1.995.0\/SideBySideViewerWidgetNoCss.bundle.min.js"},"tpaWidgetId":"47a7e7bb-f412-4093-9155-1ff5adbc4dae","default":false},"0a9f687f-7e00-4576-a8e1-9415844b8f44":{"widgetUrl":"https:\/\/editor.wixapps.net\/render\/prod\/editor\/social-groups-ooi\/1.995.0\/GroupsListWidget","widgetId":"0a9f687f-7e00-4576-a8e1-9415844b8f44","refreshOnWidthChange":true,"mobileUrl":"https:\/\/editor.wixapps.net\/render\/prod\/editor\/social-groups-ooi\/1.995.0\/GroupsListWidget","published":true,"mobilePublished":true,"seoEnabled":false,"shouldBeStretchedByDefault":false,"shouldBeStretchedByDefaultMobile":false,"componentFields":{"controllerUrl":"https:\/\/static.parastorage.com\/services\/social-groups-ooi\/1.995.0\/GroupsListWidgetController.bundle.min.js","componentUrl":"https:\/\/static.parastorage.com\/services\/social-groups-ooi\/1.995.0\/GroupsListWidgetViewerWidget.bundle.min.js","viewer":{"errorReporting":{"url":""}},"noCssComponentUrl":"https:\/\/static.parastorage.com\/services\/social-groups-ooi\/1.995.0\/GroupsListWidgetViewerWidgetNoCss.bundle.min.js"},"tpaWidgetId":"0a9f687f-7e00-4576-a8e1-9415844b8f44","default":false},"c1d78264-dd73-4564-969f-d47d619f7051":{"widgetUrl":"https:\/\/static.parastorage.com\/services\/social-groups-app\/1.2012.0\/editorApp.html","widgetId":"c1d78264-dd73-4564-969f-d47d619f7051","refreshOnWidthChange":true,"appPage":{"id":"groups_area","name":"Groups area","defaultPage":"","hidden":true,"multiInstanceEnabled":false,"order":3,"indexable":true,"fullPage":false,"landingPageInMobile":false,"hideFromMenu":false},"published":true,"mobilePublished":true,"seoEnabled":false,"preFetch":false,"shouldBeStretchedByDefault":false,"shouldBeStretchedByDefaultMobile":false,"componentFields":{},"default":false},"8cce2b9e-8549-46c7-8ad2-f75bf28534ac":{"widgetUrl":"https:\/\/editor.wixapps.net\/render\/prod\/editor\/social-groups-ooi\/1.995.0\/FeedWidget","widgetId":"8cce2b9e-8549-46c7-8ad2-f75bf28534ac","refreshOnWidthChange":true,"mobileUrl":"https:\/\/editor.wixapps.net\/render\/prod\/editor\/social-groups-ooi\/1.995.0\/FeedWidget","published":true,"mobilePublished":true,"seoEnabled":false,"shouldBeStretchedByDefault":false,"shouldBeStretchedByDefaultMobile":false,"componentFields":{"controllerUrl":"https:\/\/static.parastorage.com\/services\/social-groups-ooi\/1.995.0\/FeedWidgetController.bundle.min.js","componentUrl":"https:\/\/static.parastorage.com\/services\/social-groups-ooi\/1.995.0\/FeedWidgetViewerWidget.bundle.min.js","viewer":{"errorReporting":{"url":""}},"noCssComponentUrl":"https:\/\/static.parastorage.com\/services\/social-groups-ooi\/1.995.0\/FeedWidgetViewerWidgetNoCss.bundle.min.js"},"tpaWidgetId":"8cce2b9e-8549-46c7-8ad2-f75bf28534ac","default":false},"a7dcdfcb-8abd-4008-af19-fed5fcd12b40":{"widgetUrl":"https:\/\/editor.wixapps.net\/render\/prod\/editor\/social-groups-ooi\/1.995.0\/Groups","widgetId":"a7dcdfcb-8abd-4008-af19-fed5fcd12b40","refreshOnWidthChange":true,"mobileUrl":"https:\/\/editor.wixapps.net\/render\/prod\/editor\/social-groups-ooi\/1.995.0\/Groups","appPage":{"id":"groups","name":"Groups","defaultPage":"","hidden":false,"multiInstanceEnabled":false,"order":1,"indexable":true,"fullPage":false,"landingPageInMobile":false,"hideFromMenu":false},"published":true,"mobilePublished":true,"seoEnabled":false,"preFetch":false,"shouldBeStretchedByDefault":false,"shouldBeStretchedByDefaultMobile":true,"componentFields":{"componentUrl":"https:\/\/static.parastorage.com\/services\/social-groups-ooi\/1.995.0\/GroupsViewerWidget.bundle.min.js","mobileSettingsEnabled":true,"controllerUrl":"https:\/\/static.parastorage.com\/services\/social-groups-ooi\/1.995.0\/GroupsController.bundle.min.js","viewer":{"errorReporting":{"url":""}},"noCssComponentUrl":"https:\/\/static.parastorage.com\/services\/social-groups-ooi\/1.995.0\/GroupsViewerWidgetNoCss.bundle.min.js"},"default":true},"83b2af08-c021-40c8-a3a5-b329a959ec2b":{"widgetUrl":"https:\/\/editor.wixapps.net\/render\/prod\/editor\/social-groups-ooi\/1.995.0\/GroupsListWidget","widgetId":"83b2af08-c021-40c8-a3a5-b329a959ec2b","refreshOnWidthChange":true,"mobileUrl":"https:\/\/editor.wixapps.net\/render\/prod\/editor\/social-groups-ooi\/1.995.0\/GroupsListWidget","published":true,"mobilePublished":true,"seoEnabled":false,"shouldBeStretchedByDefault":false,"shouldBeStretchedByDefaultMobile":false,"componentFields":{"controllerUrl":"https:\/\/static.parastorage.com\/services\/social-groups-ooi\/1.995.0\/GroupsListWidgetController.bundle.min.js","componentUrl":"https:\/\/static.parastorage.com\/services\/social-groups-ooi\/1.995.0\/GroupsListWidgetViewerWidget.bundle.min.js","viewer":{"errorReporting":{"url":""}},"noCssComponentUrl":"https:\/\/static.parastorage.com\/services\/social-groups-ooi\/1.995.0\/GroupsListWidgetViewerWidgetNoCss.bundle.min.js"},"tpaWidgetId":"83b2af08-c021-40c8-a3a5-b329a959ec2b","default":false},"513a5d84-3ebb-4ca6-a5aa-83effd2123b9":{"widgetUrl":"https:\/\/editor.wixapps.net\/render\/prod\/editor\/social-groups-ooi\/1.995.0\/Group","widgetId":"513a5d84-3ebb-4ca6-a5aa-83effd2123b9","refreshOnWidthChange":true,"mobileUrl":"https:\/\/editor.wixapps.net\/render\/prod\/editor\/social-groups-ooi\/1.995.0\/Group","appPage":{"id":"group","name":"Group","defaultPage":"","hidden":true,"multiInstanceEnabled":false,"order":2,"indexable":true,"fullPage":false,"landingPageInMobile":false,"hideFromMenu":false},"published":true,"mobilePublished":true,"seoEnabled":false,"preFetch":false,"shouldBeStretchedByDefault":false,"shouldBeStretchedByDefaultMobile":true,"componentFields":{"componentUrl":"https:\/\/static.parastorage.com\/services\/social-groups-ooi\/1.995.0\/GroupViewerWidget.bundle.min.js","mobileSettingsEnabled":true,"controllerUrl":"https:\/\/static.parastorage.com\/services\/social-groups-ooi\/1.995.0\/GroupController.bundle.min.js","subPages":[{"key":"wix.groups.sub_pages.group","enumerable":true},{"key":"wix.groups.sub_pages.post","enumerable":true}],"viewer":{"errorReporting":{"url":""}},"noCssComponentUrl":"https:\/\/static.parastorage.com\/services\/social-groups-ooi\/1.995.0\/GroupViewerWidgetNoCss.bundle.min.js"},"default":false}},"applicationId":53,"appDefinitionName":"Wix Groups"},"1587":{"widgets":{"1375babd-6f2b-87ed-ff19-5778602c8b86":{"widgetUrl":"https:\/\/gs.wixapps.net\/statics\/index","widgetId":"1375babd-6f2b-87ed-ff19-5778602c8b86","refreshOnWidthChange":true,"mobileUrl":"https:\/\/gs.wixapps.net\/statics\/index","published":true,"mobilePublished":true,"seoEnabled":true,"preFetch":false,"shouldBeStretchedByDefault":false,"shouldBeStretchedByDefaultMobile":false,"componentFields":{},"tpaWidgetId":"wix_shoutout_widget","default":true}},"applicationId":1587,"appDefinitionName":"Wix Get Subscribers"},"1961":{"widgets":{"13c1404b-b03b-ee00-84c1-51ae431a537f":{"widgetUrl":"https:\/\/apps.wixrestaurants.com\/?type=wixmenus.client","widgetId":"13c1404b-b03b-ee00-84c1-51ae431a537f","refreshOnWidthChange":true,"mobileUrl":"https:\/\/apps.wixrestaurants.com\/?type=wixmenus.client","appPage":{"id":"menu","name":"Menus","defaultPage":"","hidden":false,"multiInstanceEnabled":true,"order":1,"indexable":true,"fullPage":false,"landingPageInMobile":false,"hideFromMenu":false},"published":true,"mobilePublished":true,"seoEnabled":true,"preFetch":false,"shouldBeStretchedByDefault":false,"shouldBeStretchedByDefaultMobile":false,"componentFields":{"minHeightInMobile":0},"default":true}},"applicationId":1961,"appDefinitionName":"Wix Restaurants Menus"},"2689":{"widgets":{"14d2abc2-5350-6322-487d-8c16ff833c8a":{"widgetUrl":"https:\/\/editor.wixapps.net\/render\/prod\/editor\/events-viewer\/1.1394.0\/details-page","widgetId":"14d2abc2-5350-6322-487d-8c16ff833c8a","refreshOnWidthChange":true,"mobileUrl":"https:\/\/editor.wixapps.net\/render\/prod\/editor\/events-viewer\/1.1394.0\/details-page","appPage":{"id":"events","name":"Event Details","defaultPage":"","hidden":true,"multiInstanceEnabled":false,"order":1,"indexable":true,"fullPage":false,"landingPageInMobile":false,"hideFromMenu":false},"published":true,"mobilePublished":true,"seoEnabled":true,"preFetch":false,"shouldBeStretchedByDefault":true,"shouldBeStretchedByDefaultMobile":false,"componentFields":{"useSsrSeo":true,"controllerUrl":"https:\/\/static.parastorage.com\/services\/events-viewer\/1.1388.0\/details-pageController.bundle.min.js","subPages":[{"key":"wix.events.sub_pages.event","enumerable":true}],"componentUrl":"https:\/\/static.parastorage.com\/services\/events-viewer\/1.1388.0\/details-pageViewerWidget.bundle.min.js","viewer":{"errorReporting":{"url":"https:\/\/f1ffc0b5efe04e9eb9762cd808722520@sentry.wixpress.com\/748"}},"ooiInEditor":true,"noCssComponentUrl":"https:\/\/static.parastorage.com\/services\/events-viewer\/1.1388.0\/details-pageViewerWidgetNoCss.bundle.min.js"},"default":false},"1440e92d-47d8-69be-ade7-e6de40127106":{"widgetUrl":"https:\/\/editor.wixapps.net\/render\/prod\/editor\/events-viewer\/1.1394.0\/widget","widgetId":"1440e92d-47d8-69be-ade7-e6de40127106","refreshOnWidthChange":true,"mobileUrl":"https:\/\/editor.wixapps.net\/render\/prod\/editor\/events-viewer\/1.1394.0\/widget","published":true,"mobilePublished":true,"seoEnabled":true,"preFetch":false,"shouldBeStretchedByDefault":false,"shouldBeStretchedByDefaultMobile":false,"componentFields":{"useSsrSeo":true,"componentUrl":"https:\/\/static.parastorage.com\/services\/events-viewer\/1.1388.0\/widgetViewerWidget.bundle.min.js","controllerUrl":"https:\/\/static.parastorage.com\/services\/events-viewer\/1.1388.0\/widgetController.bundle.min.js","viewer":{"errorReporting":{"url":"https:\/\/f1ffc0b5efe04e9eb9762cd808722520@sentry.wixpress.com\/748"}},"mobileHelpId":"a0621ef7-79ef-4a32-a376-1258506a5d2a","mobileSettingsEnabled":true,"ooiInEditor":true,"noCssComponentUrl":"https:\/\/static.parastorage.com\/services\/events-viewer\/1.1388.0\/widgetViewerWidgetNoCss.bundle.min.js"},"tpaWidgetId":"wix_events","default":true},"405eb115-a694-4e2b-abaa-e4762808bb93":{"widgetUrl":"https:\/\/editor.wixapps.net\/render\/prod\/editor\/events-viewer\/1.1394.0\/members-page","widgetId":"405eb115-a694-4e2b-abaa-e4762808bb93","refreshOnWidthChange":true,"mobileUrl":"https:\/\/editor.wixapps.net\/render\/prod\/editor\/events-viewer\/1.1394.0\/members-page","appPage":{"id":"events_members_page","name":"Events","defaultPage":"","hidden":true,"multiInstanceEnabled":false,"order":2,"indexable":true,"fullPage":false,"landingPageInMobile":false,"hideFromMenu":false},"published":true,"mobilePublished":true,"seoEnabled":false,"preFetch":false,"shouldBeStretchedByDefault":false,"shouldBeStretchedByDefaultMobile":true,"componentFields":{"componentUrl":"https:\/\/static.parastorage.com\/services\/events-viewer\/1.1388.0\/members-pageViewerWidget.bundle.min.js","controllerUrl":"https:\/\/static.parastorage.com\/services\/events-viewer\/1.1388.0\/members-pageController.bundle.min.js","viewer":{"errorReporting":{"url":"https:\/\/f1ffc0b5efe04e9eb9762cd808722520@sentry.wixpress.com\/748"}},"ooiInEditor":true,"noCssComponentUrl":"https:\/\/static.parastorage.com\/services\/events-viewer\/1.1388.0\/members-pageViewerWidgetNoCss.bundle.min.js"},"default":false},"29ad290c-8529-4204-8fcf-41ef46e0d3b0":{"widgetUrl":"https:\/\/editor.wixapps.net\/render\/prod\/editor\/events-viewer\/1.1394.0\/schedule","widgetId":"29ad290c-8529-4204-8fcf-41ef46e0d3b0","refreshOnWidthChange":true,"mobileUrl":"https:\/\/editor.wixapps.net\/render\/prod\/editor\/events-viewer\/1.1394.0\/schedule","appPage":{"id":"Schedule","name":"Schedule","defaultPage":"","hidden":true,"multiInstanceEnabled":false,"order":1,"indexable":true,"fullPage":false,"landingPageInMobile":false,"hideFromMenu":false},"published":true,"mobilePublished":true,"seoEnabled":false,"shouldBeStretchedByDefault":true,"shouldBeStretchedByDefaultMobile":true,"componentFields":{"controllerUrl":"https:\/\/static.parastorage.com\/services\/events-viewer\/1.1388.0\/scheduleController.bundle.min.js","componentUrl":"https:\/\/static.parastorage.com\/services\/events-viewer\/1.1388.0\/scheduleViewerWidget.bundle.min.js","viewer":{"errorReporting":{"url":"https:\/\/f1ffc0b5efe04e9eb9762cd808722520@sentry.wixpress.com\/748"}},"ooiInEditor":true,"noCssComponentUrl":"https:\/\/static.parastorage.com\/services\/events-viewer\/1.1388.0\/scheduleViewerWidgetNoCss.bundle.min.js"},"tpaWidgetId":"agenda-page","default":false}},"applicationId":2689,"appDefinitionName":"Wix Events"},"3445":{"widgets":{"14f260f9-c2eb-50e8-9b3c-4d21861fe58f":{"widgetUrl":"https:\/\/social-blog.wix.com\/member-comments-page","widgetId":"14f260f9-c2eb-50e8-9b3c-4d21861fe58f","refreshOnWidthChange":true,"mobileUrl":"https:\/\/social-blog.wix.com\/member-comments-page","appPage":{"id":"member-comments-page","name":"Blog Comments ","defaultPage":"","hidden":true,"multiInstanceEnabled":false,"order":3,"indexable":false,"fullPage":false,"landingPageInMobile":false,"hideFromMenu":true},"published":true,"mobilePublished":true,"seoEnabled":false,"preFetch":false,"shouldBeStretchedByDefault":false,"shouldBeStretchedByDefaultMobile":true,"componentFields":{},"default":false},"14e5b36b-e545-88a0-1475-2487df7e9206":{"widgetUrl":"https:\/\/social-blog.wix.com\/recent-posts-widget","widgetId":"14e5b36b-e545-88a0-1475-2487df7e9206","refreshOnWidthChange":true,"mobileUrl":"https:\/\/social-blog.wix.com\/recent-posts-widget","published":true,"mobilePublished":true,"seoEnabled":true,"preFetch":false,"shouldBeStretchedByDefault":false,"shouldBeStretchedByDefaultMobile":false,"componentFields":{"useSsrSeo":true},"tpaWidgetId":"recent-posts-widget","default":false},"14f26109-514f-f9a8-9b3c-4d21861fe58f":{"widgetUrl":"https:\/\/social-blog.wix.com\/member-likes-page","widgetId":"14f26109-514f-f9a8-9b3c-4d21861fe58f","refreshOnWidthChange":true,"mobileUrl":"https:\/\/social-blog.wix.com\/member-likes-page","appPage":{"id":"member-likes-page","name":"Blog Likes","defaultPage":"","hidden":true,"multiInstanceEnabled":false,"order":4,"indexable":false,"fullPage":false,"landingPageInMobile":false,"hideFromMenu":true},"published":true,"mobilePublished":true,"seoEnabled":false,"preFetch":false,"shouldBeStretchedByDefault":false,"shouldBeStretchedByDefaultMobile":true,"componentFields":{},"default":false},"14c1462a-97f2-9f6a-7bb7-f5541f23caa6":{"widgetUrl":"https:\/\/editor.wixapps.net\/render\/prod\/editor\/communities-blog-ooi\/1.367.0\/Blog","widgetId":"14c1462a-97f2-9f6a-7bb7-f5541f23caa6","refreshOnWidthChange":true,"mobileUrl":"https:\/\/editor.wixapps.net\/render\/prod\/editor\/communities-blog-ooi\/1.367.0\/Blog","appPage":{"id":"blog","name":"Blog","defaultPage":"","hidden":false,"multiInstanceEnabled":false,"order":1,"indexable":true,"fullPage":false,"landingPageInMobile":false,"hideFromMenu":false},"published":true,"mobilePublished":true,"seoEnabled":true,"preFetch":false,"shouldBeStretchedByDefault":false,"shouldBeStretchedByDefaultMobile":true,"componentFields":{"useSsrSeo":true,"componentUrl":"https:\/\/static.parastorage.com\/services\/communities-blog-ooi\/1.367.0\/BlogViewerWidget.bundle.min.js","iframeWithPlatform":true,"mobileSettingsEnabled":true,"viewer":{"errorReporting":{"url":""}},"controllerUrlTemplate":"","chunkLoadingGlobal":"webpackJsonp__wix_communities_blog_ooi","isLoadable":true,"shouldLoadServerZip":true,"noCssComponentUrl":"https:\/\/static.parastorage.com\/services\/communities-blog-ooi\/1.367.0\/BlogViewerWidgetNoCss.bundle.min.js"},"default":true},"14e5b39b-6d47-99c3-3ee5-cee1c2574c89":{"widgetUrl":"https:\/\/social-blog.wix.com\/custom-feed-widget","widgetId":"14e5b39b-6d47-99c3-3ee5-cee1c2574c89","refreshOnWidthChange":true,"mobileUrl":"https:\/\/social-blog.wix.com\/custom-feed-widget","published":true,"mobilePublished":true,"seoEnabled":true,"preFetch":false,"shouldBeStretchedByDefault":false,"shouldBeStretchedByDefaultMobile":false,"componentFields":{"useSsrSeo":true},"tpaWidgetId":"custom-feed-widget","default":false},"1515a9e7-b579-fbbb-43fc-0e3051c14803":{"widgetUrl":"https:\/\/editor.wixapps.net\/render\/prod\/editor\/communities-blog-ooi\/1.367.0\/RssButton","widgetId":"1515a9e7-b579-fbbb-43fc-0e3051c14803","refreshOnWidthChange":true,"mobileUrl":"https:\/\/editor.wixapps.net\/render\/prod\/editor\/communities-blog-ooi\/1.367.0\/RssButton","published":true,"mobilePublished":true,"seoEnabled":false,"preFetch":false,"shouldBeStretchedByDefault":false,"shouldBeStretchedByDefaultMobile":false,"componentFields":{"viewer":{"errorReporting":{"url":""}},"componentUrl":"https:\/\/static.parastorage.com\/services\/communities-blog-ooi\/1.367.0\/RssButtonViewerWidget.bundle.min.js"},"tpaWidgetId":"rss-feed-widget","default":false},"2f3d2c69-2bc4-4519-bd72-0a63dd92577f":{"widgetUrl":"https:\/\/editor.wixapps.net\/render\/prod\/editor\/communities-blog-ooi\/1.367.0\/Archive","widgetId":"2f3d2c69-2bc4-4519-bd72-0a63dd92577f","refreshOnWidthChange":true,"mobileUrl":"https:\/\/editor.wixapps.net\/render\/prod\/editor\/communities-blog-ooi\/1.367.0\/Archive","published":true,"mobilePublished":true,"seoEnabled":false,"shouldBeStretchedByDefault":false,"shouldBeStretchedByDefaultMobile":false,"componentFields":{"mobileSettingsEnabled":true,"componentUrl":"https:\/\/static.parastorage.com\/services\/communities-blog-ooi\/1.367.0\/ArchiveViewerWidget.bundle.min.js","controllerUrlTemplate":"","viewer":{"errorReporting":{"url":""}},"noCssComponentUrl":"https:\/\/static.parastorage.com\/services\/communities-blog-ooi\/1.367.0\/ArchiveViewerWidgetNoCss.bundle.min.js"},"tpaWidgetId":"2f3d2c69-2bc4-4519-bd72-0a63dd92577f","default":false},"211b5287-14e2-4690-bb71-525908938c81":{"widgetUrl":"https:\/\/editor.wixapps.net\/render\/prod\/editor\/communities-blog-ooi\/1.367.0\/Post","widgetId":"211b5287-14e2-4690-bb71-525908938c81","refreshOnWidthChange":true,"mobileUrl":"https:\/\/editor.wixapps.net\/render\/prod\/editor\/communities-blog-ooi\/1.367.0\/Post","appPage":{"id":"post","name":"Post","defaultPage":"","hidden":true,"multiInstanceEnabled":false,"order":6,"indexable":true,"fullPage":false,"landingPageInMobile":false,"hideFromMenu":false},"published":true,"mobilePublished":true,"seoEnabled":true,"preFetch":false,"shouldBeStretchedByDefault":false,"shouldBeStretchedByDefaultMobile":true,"componentFields":{"useSsrSeo":true,"componentUrl":"https:\/\/static.parastorage.com\/services\/communities-blog-ooi\/1.367.0\/PostViewerWidget.bundle.min.js","iframeWithPlatform":true,"mobileSettingsEnabled":true,"subPages":[{"key":"wix.blog.sub_pages.post","enumerable":true},{"key":"wix.blog.sub_pages.tag","enumerable":true},{"key":"wix.blog.sub_pages.category","enumerable":true},{"key":"wix.blog.sub_pages.archive","enumerable":true}],"controllerUrlTemplate":"","viewer":{"errorReporting":{"url":""}},"chunkLoadingGlobal":"webpackJsonp__wix_communities_blog_ooi","isLoadable":true,"shouldLoadServerZip":true,"noCssComponentUrl":"https:\/\/static.parastorage.com\/services\/communities-blog-ooi\/1.367.0\/PostViewerWidgetNoCss.bundle.min.js"},"default":false},"478911c3-de0c-469e-90e3-304f2f8cd6a7":{"widgetUrl":"https:\/\/editor.wixapps.net\/render\/prod\/editor\/communities-blog-ooi\/1.367.0\/PostTitle","widgetId":"478911c3-de0c-469e-90e3-304f2f8cd6a7","refreshOnWidthChange":true,"mobileUrl":"https:\/\/editor.wixapps.net\/render\/prod\/editor\/communities-blog-ooi\/1.367.0\/PostTitle","published":true,"mobilePublished":true,"seoEnabled":false,"shouldBeStretchedByDefault":false,"shouldBeStretchedByDefaultMobile":false,"componentFields":{"viewer":{"errorReporting":{"url":""}},"componentUrl":"https:\/\/static.parastorage.com\/services\/communities-blog-ooi\/1.367.0\/PostTitleViewerWidget.bundle.min.js"},"tpaWidgetId":"478911c3-de0c-469e-90e3-304f2f8cd6a7","default":false},"813eb645-c6bd-4870-906d-694f30869fd9":{"widgetUrl":"https:\/\/editor.wixapps.net\/render\/prod\/editor\/communities-blog-ooi\/1.367.0\/PostList","widgetId":"813eb645-c6bd-4870-906d-694f30869fd9","refreshOnWidthChange":true,"mobileUrl":"https:\/\/editor.wixapps.net\/render\/prod\/editor\/communities-blog-ooi\/1.367.0\/PostList","published":true,"mobilePublished":true,"seoEnabled":false,"shouldBeStretchedByDefault":false,"shouldBeStretchedByDefaultMobile":false,"componentFields":{"mobileSettingsEnabled":true,"componentUrl":"https:\/\/static.parastorage.com\/services\/communities-blog-ooi\/1.367.0\/PostListViewerWidget.bundle.min.js","controllerUrlTemplate":"","viewer":{"errorReporting":{"url":""}},"noCssComponentUrl":"https:\/\/static.parastorage.com\/services\/communities-blog-ooi\/1.367.0\/PostListViewerWidgetNoCss.bundle.min.js"},"tpaWidgetId":"813eb645-c6bd-4870-906d-694f30869fd9","default":false},"a0d7808c-0d7d-4a40-8cf0-911a9f0de96f":{"widgetUrl":"https:\/\/editor.wixapps.net\/render\/prod\/editor\/communities-blog-ooi\/1.367.0\/CategoryMenu","widgetId":"a0d7808c-0d7d-4a40-8cf0-911a9f0de96f","refreshOnWidthChange":true,"mobileUrl":"https:\/\/editor.wixapps.net\/render\/prod\/editor\/communities-blog-ooi\/1.367.0\/CategoryMenu","published":true,"mobilePublished":true,"seoEnabled":false,"shouldBeStretchedByDefault":false,"shouldBeStretchedByDefaultMobile":false,"componentFields":{"mobileSettingsEnabled":true,"componentUrl":"https:\/\/static.parastorage.com\/services\/communities-blog-ooi\/1.367.0\/CategoryMenuViewerWidget.bundle.min.js","controllerUrlTemplate":"","viewer":{"errorReporting":{"url":""}},"noCssComponentUrl":"https:\/\/static.parastorage.com\/services\/communities-blog-ooi\/1.367.0\/CategoryMenuViewerWidgetNoCss.bundle.min.js"},"tpaWidgetId":"a0d7808c-0d7d-4a40-8cf0-911a9f0de96f","default":false},"14f260e4-ea13-f861-b0ba-4577df99b961":{"widgetUrl":"https:\/\/social-blog.wix.com\/member-drafts-page","widgetId":"14f260e4-ea13-f861-b0ba-4577df99b961","refreshOnWidthChange":true,"mobileUrl":"https:\/\/social-blog.wix.com\/member-drafts-page","appPage":{"id":"member-drafts-page","name":"My Drafts","defaultPage":"","hidden":true,"multiInstanceEnabled":false,"order":2,"indexable":false,"fullPage":false,"landingPageInMobile":false,"hideFromMenu":true},"published":true,"mobilePublished":true,"seoEnabled":false,"preFetch":false,"shouldBeStretchedByDefault":false,"shouldBeStretchedByDefaultMobile":true,"componentFields":{},"default":false},"c0a125b8-2311-451e-99c5-89b6bba02b22":{"widgetUrl":"https:\/\/editor.wixapps.net\/render\/prod\/editor\/communities-blog-ooi\/1.367.0\/TagCloud","widgetId":"c0a125b8-2311-451e-99c5-89b6bba02b22","refreshOnWidthChange":true,"mobileUrl":"https:\/\/editor.wixapps.net\/render\/prod\/editor\/communities-blog-ooi\/1.367.0\/TagCloud","published":true,"mobilePublished":true,"seoEnabled":false,"shouldBeStretchedByDefault":false,"shouldBeStretchedByDefaultMobile":false,"componentFields":{"mobileSettingsEnabled":true,"componentUrl":"https:\/\/static.parastorage.com\/services\/communities-blog-ooi\/1.367.0\/TagCloudViewerWidget.bundle.min.js","controllerUrlTemplate":"","viewer":{"errorReporting":{"url":""}},"noCssComponentUrl":"https:\/\/static.parastorage.com\/services\/communities-blog-ooi\/1.367.0\/TagCloudViewerWidgetNoCss.bundle.min.js"},"tpaWidgetId":"c0a125b8-2311-451e-99c5-89b6bba02b22","default":false},"e5a2773b-0e6b-4cbb-a012-3b4a69e92046":{"widgetUrl":"https:\/\/editor.wixapps.net\/render\/prod\/editor\/communities-blog-ooi\/1.367.0\/MyPosts","widgetId":"e5a2773b-0e6b-4cbb-a012-3b4a69e92046","refreshOnWidthChange":true,"mobileUrl":"https:\/\/editor.wixapps.net\/render\/prod\/editor\/communities-blog-ooi\/1.367.0\/MyPosts","appPage":{"id":"My Posts","name":"My Posts","defaultPage":"","hidden":true,"multiInstanceEnabled":false,"order":1,"indexable":true,"fullPage":false,"landingPageInMobile":false,"hideFromMenu":false},"published":true,"mobilePublished":true,"seoEnabled":false,"shouldBeStretchedByDefault":false,"shouldBeStretchedByDefaultMobile":false,"componentFields":{"viewer":{"errorReporting":{"url":""}},"componentUrl":"https:\/\/static.parastorage.com\/services\/communities-blog-ooi\/1.367.0\/MyPostsViewerWidget.bundle.min.js","noCssComponentUrl":"https:\/\/static.parastorage.com\/services\/communities-blog-ooi\/1.367.0\/MyPostsViewerWidgetNoCss.bundle.min.js"},"tpaWidgetId":"e5a2773b-0e6b-4cbb-a012-3b4a69e92046","default":false},"14f26118-b65b-b1c1-b6db-34d5da9dd623":{"widgetUrl":"https:\/\/social-blog.wix.com\/member-posts-page","widgetId":"14f26118-b65b-b1c1-b6db-34d5da9dd623","refreshOnWidthChange":true,"mobileUrl":"https:\/\/social-blog.wix.com\/member-posts-page","appPage":{"id":"member-posts-page","name":"Blog Posts","defaultPage":"","hidden":true,"multiInstanceEnabled":false,"order":5,"indexable":false,"fullPage":false,"landingPageInMobile":false,"hideFromMenu":true},"published":true,"mobilePublished":true,"seoEnabled":false,"preFetch":false,"shouldBeStretchedByDefault":false,"shouldBeStretchedByDefaultMobile":true,"componentFields":{},"default":false}},"applicationId":3445,"appDefinitionName":"Wix Blog"},"3790":{"widgets":{"14c61b71-5361-885e-f316-3c2e37c4047f":{"widgetUrl":"https:\/\/apps.wix.com\/members","widgetId":"14c61b71-5361-885e-f316-3c2e37c4047f","refreshOnWidthChange":true,"mobileUrl":"https:\/\/apps.wix.com\/members","appPage":{"id":"members","name":"Members","defaultPage":"","hidden":false,"multiInstanceEnabled":false,"order":1,"indexable":true,"fullPage":false,"landingPageInMobile":true,"hideFromMenu":false},"published":true,"mobilePublished":true,"seoEnabled":false,"preFetch":false,"shouldBeStretchedByDefault":false,"shouldBeStretchedByDefaultMobile":true,"componentFields":{},"default":true},"14b89faf-0462-ff02-df83-d6bc03bc3033":{"widgetUrl":"https:\/\/apps.wix.com\/members\/widget","widgetId":"14b89faf-0462-ff02-df83-d6bc03bc3033","refreshOnWidthChange":true,"published":true,"mobilePublished":true,"seoEnabled":true,"preFetch":false,"shouldBeStretchedByDefault":false,"shouldBeStretchedByDefaultMobile":false,"componentFields":{},"tpaWidgetId":"members_header_widget","default":false}},"applicationId":3790,"appDefinitionName":"Wix Members"},"4988":{"widgets":{"14cefc05-d163-dbb7-e4ec-cd4f2c4d6ddd":{"widgetUrl":"https:\/\/editor.wixapps.net\/render\/prod\/editor\/profile-card-tpa-ooi\/1.559.0\/ProfileCard","widgetId":"14cefc05-d163-dbb7-e4ec-cd4f2c4d6ddd","refreshOnWidthChange":true,"mobileUrl":"https:\/\/editor.wixapps.net\/render\/prod\/editor\/profile-card-tpa-ooi\/1.559.0\/ProfileCard","published":true,"mobilePublished":true,"seoEnabled":false,"preFetch":false,"shouldBeStretchedByDefault":false,"shouldBeStretchedByDefaultMobile":true,"componentFields":{"mobileSettingsEnabled":true,"controllerUrl":"https:\/\/static.parastorage.com\/services\/profile-card-tpa-ooi\/1.559.0\/ProfileCardController.bundle.min.js","componentUrl":"https:\/\/static.parastorage.com\/services\/profile-card-tpa-ooi\/1.559.0\/ProfileCardViewerWidget.bundle.min.js"},"tpaWidgetId":"profile","default":true}},"applicationId":4988,"appDefinitionName":"Profile Card"},"5380":{"widgets":{"14dd1af6-3e02-63db-0ef2-72fbc7cc3136":{"widgetUrl":"https:\/\/editor.wixapps.net\/render\/prod\/editor\/my-account-ooi\/1.366.0\/MyAccount","widgetId":"14dd1af6-3e02-63db-0ef2-72fbc7cc3136","refreshOnWidthChange":true,"mobileUrl":"https:\/\/editor.wixapps.net\/render\/prod\/editor\/my-account-ooi\/1.366.0\/MyAccount","appPage":{"id":"member_info","name":"My Account","defaultPage":"","hidden":false,"multiInstanceEnabled":false,"order":1,"indexable":true,"fullPage":false,"landingPageInMobile":false,"hideFromMenu":false},"published":true,"mobilePublished":true,"seoEnabled":false,"preFetch":false,"shouldBeStretchedByDefault":false,"shouldBeStretchedByDefaultMobile":true,"componentFields":{"controllerUrl":"https:\/\/static.parastorage.com\/services\/my-account-ooi\/1.366.0\/MyAccountController.bundle.min.js","componentUrl":"https:\/\/static.parastorage.com\/services\/my-account-ooi\/1.366.0\/MyAccountViewerWidget.bundle.min.js","viewer":{"errorReporting":{"url":""}}},"default":true}},"applicationId":5380,"appDefinitionName":"Member Account Info"},"5381":{"widgets":{"f72fe377-8abc-40f2-8656-89cfe00f3a22":{"widgetId":"f72fe377-8abc-40f2-8656-89cfe00f3a22","defaultHeight":300,"defaultWidth":210},"c340212a-6e2e-45cd-9dc4-58d01a5b63a7":{"widgetId":"c340212a-6e2e-45cd-9dc4-58d01a5b63a7","defaultHeight":300,"defaultWidth":210},"e000b4bf-9ff1-4e66-a0d3-d4b365ba3af5":{"widgetId":"e000b4bf-9ff1-4e66-a0d3-d4b365ba3af5","defaultHeight":400,"defaultWidth":210},"1b8c501f-ccc2-47e7-952a-47e264752614":{"widgetId":"1b8c501f-ccc2-47e7-952a-47e264752614","defaultHeight":280,"defaultWidth":916},"43c2a0a8-f224-4a29-bd19-508114831a3a":{"widgetId":"43c2a0a8-f224-4a29-bd19-508114831a3a","defaultHeight":40,"defaultWidth":210},"56ab6fa4-95ac-4391-9337-6702b8a77011":{"widgetId":"56ab6fa4-95ac-4391-9337-6702b8a77011","defaultHeight":400,"defaultWidth":210},"31c0cede-09db-4ec7-b760-d375d62101e6":{"widgetId":"31c0cede-09db-4ec7-b760-d375d62101e6","defaultHeight":600,"defaultWidth":680},"33a9f5e0-b083-4ccc-b55d-3ca5d241a6eb":{"widgetId":"33a9f5e0-b083-4ccc-b55d-3ca5d241a6eb","defaultHeight":220,"defaultWidth":210},"c7f57b50-8940-4ff1-83c6-6756d6f0a1f4":{"widgetId":"c7f57b50-8940-4ff1-83c6-6756d6f0a1f4","defaultHeight":220,"defaultWidth":210},"4de5abc5-6da2-4f97-acc3-94bb74285072":{"widgetId":"4de5abc5-6da2-4f97-acc3-94bb74285072","defaultHeight":800,"defaultWidth":800},"ea63bc0f-c09f-470c-ac9e-2a408b499f22":{"widgetId":"ea63bc0f-c09f-470c-ac9e-2a408b499f22","defaultHeight":800,"defaultWidth":800}},"applicationId":5381},"5500":{"widgets":{"c7fddce1-ebf5-46b0-a309-7865384ba63f":{"widgetUrl":"https:\/\/editor.wix.com\/","widgetId":"c7fddce1-ebf5-46b0-a309-7865384ba63f","refreshOnWidthChange":true,"published":true,"mobilePublished":true,"seoEnabled":false,"shouldBeStretchedByDefaultMobile":true,"componentFields":{"appStudioFields":{"id":"flb7a","pageJsonFilename":"8a2243_50937a143e5db1ded82cd39650f05c0d_440.json","blocksVersion":""}},"default":false},"169204d8-21be-4b45-b263-a997d31723dc":{"widgetUrl":"https:\/\/editor.wix.com\/","widgetId":"169204d8-21be-4b45-b263-a997d31723dc","refreshOnWidthChange":true,"published":true,"mobilePublished":true,"seoEnabled":false,"shouldBeStretchedByDefaultMobile":true,"componentFields":{"appStudioFields":{"id":"cv54f","pageJsonFilename":"8a2243_d5b26c91126b2788609a5fa914c2d8a0_406.json","blocksVersion":""}},"default":false},"a91a0543-d4bd-4e6b-b315-9410aa27bcde":{"widgetUrl":"https:\/\/editor.wixapps.net\/render\/prod\/editor\/bookings-service-details-widget\/1.1856.0\/BookingServicePage","widgetId":"a91a0543-d4bd-4e6b-b315-9410aa27bcde","refreshOnWidthChange":true,"mobileUrl":"https:\/\/editor.wixapps.net\/render\/prod\/editor\/bookings-service-details-widget\/1.1856.0\/BookingServicePage","appPage":{"id":"Booking Service Page","name":"Service Page","defaultPage":"","hidden":true,"multiInstanceEnabled":false,"order":1,"indexable":true,"fullPage":false,"landingPageInMobile":false,"hideFromMenu":false},"published":true,"mobilePublished":true,"seoEnabled":false,"shouldBeStretchedByDefault":true,"shouldBeStretchedByDefaultMobile":true,"componentFields":{"componentUrl":"https:\/\/static.parastorage.com\/services\/bookings-service-details-widget\/1.1856.0\/BookingServicePageViewerWidget.bundle.min.js","controllerUrl":"https:\/\/static.parastorage.com\/services\/bookings-service-details-widget\/1.1856.0\/BookingServicePageController.bundle.min.js","mobileSettingsEnabled":true,"subPages":[{"key":"wix.bookings.sub_pages.service_page","enumerable":true}],"viewer":{"errorReporting":{"url":"https:\/\/dd0a55ccb8124b9c9d938e3acf41f8aa@sentry.wixpress.com\/514"}}},"default":false},"13d27016-697f-b82f-7512-8e20854c09f6":{"widgetUrl":"https:\/\/bookings.wixapps.net\/_api\/bookings-viewer\/index","widgetId":"13d27016-697f-b82f-7512-8e20854c09f6","refreshOnWidthChange":true,"mobileUrl":"https:\/\/bookings.wixapps.net\/_api\/bookings-viewer\/mobile","appPage":{"id":"scheduler","name":"Services","defaultPage":"","hidden":true,"multiInstanceEnabled":false,"order":1,"indexable":true,"fullPage":false,"landingPageInMobile":false,"hideFromMenu":false},"published":true,"mobilePublished":true,"seoEnabled":true,"preFetch":false,"shouldBeStretchedByDefault":false,"shouldBeStretchedByDefaultMobile":true,"componentFields":{"minHeightInMobile":450,"shouldDeleteAppWhenDeleted":true},"default":false},"14edb332-fdb9-2fe6-0fd1-e6293322b83b":{"widgetUrl":"https:\/\/bookings.wixapps.net\/_api\/bookings-member-area\/member-area","widgetId":"14edb332-fdb9-2fe6-0fd1-e6293322b83b","refreshOnWidthChange":true,"mobileUrl":"https:\/\/bookings.wixapps.net\/_api\/bookings-member-area\/member-area-mobile","appPage":{"id":"bookings_member_area","name":"My Bookings","defaultPage":"","hidden":true,"multiInstanceEnabled":false,"order":2,"indexable":true,"fullPage":false,"landingPageInMobile":false,"hideFromMenu":false},"published":true,"mobilePublished":true,"seoEnabled":false,"preFetch":false,"shouldBeStretchedByDefault":false,"shouldBeStretchedByDefaultMobile":true,"componentFields":{},"default":false},"713f72a2-7a32-47e9-b5e4-6024ee57d277":{"widgetUrl":"https:\/\/bookings.wixapps.net\/_api\/bookings-viewer\/index","widgetId":"713f72a2-7a32-47e9-b5e4-6024ee57d277","refreshOnWidthChange":true,"mobileUrl":"https:\/\/bookings.wixapps.net\/_api\/bookings-viewer\/mobile","appPage":{"id":"book_checkout","name":"Bookings Checkout","defaultPage":"","hidden":true,"multiInstanceEnabled":false,"order":3,"indexable":true,"fullPage":false,"landingPageInMobile":false,"hideFromMenu":false},"published":true,"mobilePublished":true,"seoEnabled":true,"preFetch":false,"shouldBeStretchedByDefault":false,"shouldBeStretchedByDefaultMobile":false,"componentFields":{},"default":false},"621bc837-5943-4c76-a7ce-a0e38185301f":{"widgetUrl":"https:\/\/bookings.wixapps.net\/bookings-widget\/main-page-widget","widgetId":"621bc837-5943-4c76-a7ce-a0e38185301f","refreshOnWidthChange":true,"mobileUrl":"https:\/\/bookings.wixapps.net\/bookings-widget\/main-page-widget","appPage":{"id":"bookings_list","name":"Book Online","defaultPage":"","hidden":false,"multiInstanceEnabled":false,"order":4,"indexable":true,"fullPage":false,"landingPageInMobile":false,"hideFromMenu":false},"published":true,"mobilePublished":true,"seoEnabled":true,"preFetch":false,"shouldBeStretchedByDefault":false,"shouldBeStretchedByDefaultMobile":false,"componentFields":{"componentUrl":"https:\/\/static.parastorage.com\/services\/bookings-widget\/1.4672.0\/mainPageComponent.bundle.min.js","mobileSettingsEnabled":true,"shouldDeleteAppWhenDeleted":true,"controllerUrl":"https:\/\/static.parastorage.com\/services\/bookings-widget\/1.4672.0\/createController.bundle.min.js","viewer":{"errorReporting":{"url":""}}},"default":true},"cc882051-73c9-41a6-8f90-f6ebc9f10fe1":{"widgetUrl":"https:\/\/bookings.wixapps.net\/bookings-widget\/widget","widgetId":"cc882051-73c9-41a6-8f90-f6ebc9f10fe1","refreshOnWidthChange":true,"mobileUrl":"https:\/\/bookings.wixapps.net\/bookings-widget\/widget","published":true,"mobilePublished":true,"seoEnabled":false,"preFetch":false,"shouldBeStretchedByDefault":false,"shouldBeStretchedByDefaultMobile":true,"componentFields":{"componentUrl":"https:\/\/static.parastorage.com\/services\/bookings-widget\/1.4672.0\/widgetComponent.bundle.min.js","mobileSettingsEnabled":true,"controllerUrl":"https:\/\/static.parastorage.com\/services\/bookings-widget\/1.4672.0\/createController.bundle.min.js","viewer":{"errorReporting":{"url":""}}},"tpaWidgetId":"service_list_widget","default":false},"89c4023a-027e-4d2a-b6b7-0b9d345b508d":{"widgetUrl":"https:\/\/editor.wix.com\/","widgetId":"89c4023a-027e-4d2a-b6b7-0b9d345b508d","refreshOnWidthChange":true,"published":true,"mobilePublished":true,"seoEnabled":false,"preFetch":false,"shouldBeStretchedByDefault":false,"shouldBeStretchedByDefaultMobile":false,"componentFields":{"appStudioFields":{"id":"drzkv","variations":{},"pageJsonFilename":"8a2243_0290d6785da9bf70a35d96280cffbc2a_440.json","blocksVersion":""}},"tpaWidgetId":"bookings_timetable_daily","default":false},"985e6fc8-ce3f-4cf8-9b85-714c73f48695":{"widgetUrl":"https:\/\/editor.wixapps.net\/render\/prod\/editor\/bookings-form-widget\/1.595.0\/BookingsForm","widgetId":"985e6fc8-ce3f-4cf8-9b85-714c73f48695","refreshOnWidthChange":true,"mobileUrl":"https:\/\/editor.wixapps.net\/render\/prod\/editor\/bookings-form-widget\/1.595.0\/BookingsForm","appPage":{"id":"Booking Form","name":"Booking Form","defaultPage":"","hidden":true,"multiInstanceEnabled":false,"order":1,"indexable":true,"fullPage":false,"landingPageInMobile":false,"hideFromMenu":false},"published":true,"mobilePublished":true,"seoEnabled":false,"shouldBeStretchedByDefault":false,"shouldBeStretchedByDefaultMobile":false,"componentFields":{"mobileSettingsEnabled":true,"controllerUrl":"https:\/\/static.parastorage.com\/services\/bookings-form-widget\/1.595.0\/BookingsFormController.bundle.min.js","componentUrl":"https:\/\/static.parastorage.com\/services\/bookings-form-widget\/1.595.0\/BookingsFormViewerWidget.bundle.min.js","viewer":{"errorReporting":{"url":""}}},"tpaWidgetId":"985e6fc8-ce3f-4cf8-9b85-714c73f48695","default":false},"3dc66bc5-5354-4ce6-a436-bd8394c09b0e":{"widgetUrl":"https:\/\/editor.wix.com\/","widgetId":"3dc66bc5-5354-4ce6-a436-bd8394c09b0e","refreshOnWidthChange":true,"published":true,"mobilePublished":true,"seoEnabled":false,"shouldBeStretchedByDefaultMobile":true,"componentFields":{"appStudioFields":{"id":"cyng5","pageJsonFilename":"8a2243_b1d6e77a37fdcea91ab25d907d31a74e_440.json","blocksVersion":"","variations":{"edar7":{"id":"edar7","name":"edar7","pageJsonFilename":"8a2243_63bc1b373c73b66e49c1d4cc5a099eda_440.json"}}}},"default":false},"14756c3d-f10a-45fc-4df1-808f22aabe80":{"widgetUrl":"https:\/\/bookings.wixapps.net\/_api\/bookings-viewer\/widget\/index","widgetId":"14756c3d-f10a-45fc-4df1-808f22aabe80","refreshOnWidthChange":true,"mobileUrl":"https:\/\/bookings.wixapps.net\/_api\/bookings-viewer\/widget\/index","published":true,"mobilePublished":true,"seoEnabled":true,"preFetch":false,"shouldBeStretchedByDefault":false,"shouldBeStretchedByDefaultMobile":false,"componentFields":{"componentUrl":"https:\/\/static.parastorage.com\/services\/bookings-widget-viewer\/1.1417.0\/component.bundle.min.js","minHeightInMobile":320,"viewer":{"errorReporting":{"url":""}}},"tpaWidgetId":"widget","default":false},"54d912c5-52cb-4657-b8fa-e1a4cda8ed01":{"widgetUrl":"https:\/\/editor.wixapps.net\/render\/prod\/editor\/bookings-calendar-widget\/1.1064.0\/BookingCalendar","widgetId":"54d912c5-52cb-4657-b8fa-e1a4cda8ed01","refreshOnWidthChange":true,"mobileUrl":"https:\/\/editor.wixapps.net\/render\/prod\/editor\/bookings-calendar-widget\/1.1064.0\/BookingCalendar","appPage":{"id":"Booking Calendar","name":"Booking Calendar","defaultPage":"","hidden":true,"multiInstanceEnabled":false,"order":1,"indexable":true,"fullPage":false,"landingPageInMobile":false,"hideFromMenu":false},"published":true,"mobilePublished":true,"seoEnabled":false,"shouldBeStretchedByDefault":false,"shouldBeStretchedByDefaultMobile":false,"componentFields":{"mobileSettingsEnabled":true,"controllerUrl":"https:\/\/static.parastorage.com\/services\/bookings-calendar-widget\/1.1064.0\/BookingCalendarController.bundle.min.js","componentUrlTemplate":"https:\/\/static.parastorage.com\/services\/bookings-calendar-widget\/1.1064.0\/BookingCalendarViewerWidget.bundle.min.js","componentUrl":"https:\/\/static.parastorage.com\/services\/bookings-calendar-widget\/1.1064.0\/BookingCalendarViewerWidget.bundle.min.js","controllerUrlTemplate":"https:\/\/static.parastorage.com\/services\/bookings-calendar-widget\/1.1064.0\/BookingCalendarController.bundle.min.js","viewer":{"errorReporting":{"url":""}}},"tpaWidgetId":"54d912c5-52cb-4657-b8fa-e1a4cda8ed01","default":false}},"applicationId":5500,"appDefinitionName":"Wix Bookings"},"5952":{"widgets":{"13ee1134-e9f5-7847-8725-13863c696e99":{"widgetUrl":"https:\/\/weather.codev.wixapps.net\/widget","widgetId":"13ee1134-e9f5-7847-8725-13863c696e99","refreshOnWidthChange":true,"mobileUrl":"https:\/\/weather.codev.wixapps.net\/widget","published":true,"mobilePublished":true,"seoEnabled":true,"preFetch":false,"shouldBeStretchedByDefault":false,"shouldBeStretchedByDefaultMobile":false,"componentFields":{"minHeightInMobile":55},"tpaWidgetId":"wix_weather","default":true}},"applicationId":5952,"appDefinitionName":"Wix Weather"},"6582":{"widgets":{"1429e225-f6b0-2230-82f6-9a6aa1192f8f":{"widgetUrl":"https:\/\/static.parastorage.com\/services\/right-click-protect\/1.29.0\/editor\/RightClickProtect.html","widgetId":"1429e225-f6b0-2230-82f6-9a6aa1192f8f","refreshOnWidthChange":true,"mobileUrl":"https:\/\/static.parastorage.com\/services\/right-click-protect\/1.29.0\/editor\/RightClickProtect.html","published":true,"mobilePublished":true,"seoEnabled":true,"shouldBeStretchedByDefault":false,"shouldBeStretchedByDefaultMobile":false,"componentFields":{"controllerUrl":"https:\/\/static.parastorage.com\/services\/right-click-protect\/1.184.0\/RightClickProtectController.bundle.min.js","componentUrl":"https:\/\/static.parastorage.com\/services\/right-click-protect\/1.184.0\/RightClickProtectViewerWidget.bundle.min.js","viewer":{"errorReporting":{"url":""}},"migratingToOoi":"true"},"tpaWidgetId":"copyrights","default":true}},"applicationId":6582,"appDefinitionName":"Right Click Protect"},"6666":{"widgets":{"13e44024-2124-1681-1fa9-5a69720c0cca":{"widgetUrl":"https:\/\/dev-wix-languages.appspot.com\/index","widgetId":"13e44024-2124-1681-1fa9-5a69720c0cca","refreshOnWidthChange":true,"mobileUrl":"https:\/\/dev-wix-languages.appspot.com\/index","published":true,"mobilePublished":true,"seoEnabled":true,"preFetch":false,"shouldBeStretchedByDefault":false,"shouldBeStretchedByDefaultMobile":false,"componentFields":{},"tpaWidgetId":"fdsafsa","default":true}},"applicationId":6666,"appDefinitionName":"Wix Language Menu"},"7591":{"widgets":{"13413a43-5f07-2918-9924-bc7506a64d36":{"widgetUrl":"https:\/\/wix-visual-data.appspot.com\/index","widgetId":"13413a43-5f07-2918-9924-bc7506a64d36","refreshOnWidthChange":true,"mobileUrl":"https:\/\/wix-visual-data.appspot.com\/mobile","published":true,"mobilePublished":true,"seoEnabled":true,"shouldBeStretchedByDefault":false,"shouldBeStretchedByDefaultMobile":false,"componentFields":{},"tpaWidgetId":"visual_data","default":true}},"applicationId":7591,"appDefinitionName":"Table Master"},"7828":{"widgets":{"12e0dad0-9bf0-bfaf-0230-70b3a58d1105":{"widgetUrl":"https:\/\/wixlabs-countdown.appspot.com\/index","widgetId":"12e0dad0-9bf0-bfaf-0230-70b3a58d1105","refreshOnWidthChange":true,"mobileUrl":"https:\/\/wixlabs-countdown.appspot.com\/mobile","published":true,"mobilePublished":true,"seoEnabled":true,"preFetch":false,"shouldBeStretchedByDefault":false,"shouldBeStretchedByDefaultMobile":false,"componentFields":{},"tpaWidgetId":"countdown_clock","default":true}},"applicationId":7828,"appDefinitionName":"Wix Countdown Clock"},"8775":{"widgets":{"1372a098-f6b9-5300-44ad-379f36bcab20":{"widgetUrl":"https:\/\/labs.wixapps.net\/apps\/tpa-unavailable\/widget?app=Cookie_Alert","widgetId":"1372a098-f6b9-5300-44ad-379f36bcab20","refreshOnWidthChange":true,"mobileUrl":"https:\/\/labs.wixapps.net\/apps\/tpa-unavailable\/widget?app=Cookie_Alert","published":true,"mobilePublished":true,"seoEnabled":true,"preFetch":false,"shouldBeStretchedByDefault":false,"shouldBeStretchedByDefaultMobile":false,"componentFields":{},"tpaWidgetId":"euro_cookie","default":true}},"applicationId":8775,"appDefinitionName":"Cookie Alert"},"9112":{"widgets":{"14c92de1-0e02-cbe5-98e9-c3de44d63a55":{"widgetUrl":"https:\/\/wixlabs-wix-faq-11.appspot.com\/index","widgetId":"14c92de1-0e02-cbe5-98e9-c3de44d63a55","refreshOnWidthChange":true,"mobileUrl":"https:\/\/wixlabs-wix-faq-11.appspot.com\/mobile","published":true,"mobilePublished":true,"seoEnabled":true,"preFetch":false,"shouldBeStretchedByDefault":false,"shouldBeStretchedByDefaultMobile":false,"componentFields":{"useSsrSeo":true,"mobileSettingsEnabled":true},"tpaWidgetId":"faq_widget","default":true}},"applicationId":9112,"appDefinitionName":"Wix FAQ"},"10072":{"widgets":{"13a0fde9-7c50-4041-afa1-bad795946dcc":{"widgetUrl":"https:\/\/back-to-top.appspot.com\/index","widgetId":"13a0fde9-7c50-4041-afa1-bad795946dcc","refreshOnWidthChange":true,"gluedOptions":{"placement":"BOTTOM_RIGHT","verticalMargin":0,"horizontalMargin":0},"mobileUrl":"https:\/\/back-to-top.appspot.com\/index","published":true,"mobilePublished":true,"seoEnabled":true,"preFetch":false,"shouldBeStretchedByDefault":false,"shouldBeStretchedByDefaultMobile":false,"componentFields":{},"tpaWidgetId":"back_to_top","default":true}},"applicationId":10072,"appDefinitionName":"Back to Top"},"10426":{"widgets":{"12d04441-850d-362d-cc17-e86f47fa427d":{"widgetUrl":"https:\/\/wixlabs-drive.appspot.com\/widget","widgetId":"12d04441-850d-362d-cc17-e86f47fa427d","refreshOnWidthChange":true,"mobileUrl":"https:\/\/wixlabs-drive.appspot.com\/widget","published":true,"mobilePublished":true,"seoEnabled":true,"preFetch":false,"shouldBeStretchedByDefault":false,"shouldBeStretchedByDefaultMobile":false,"componentFields":{},"tpaWidgetId":"google_drive_share_tool","default":true}},"applicationId":10426,"appDefinitionName":"Google Drive"},"11184":{"widgets":{"13ee10c2-daec-c6d3-c20b-64b8195e9150":{"widgetUrl":"https:\/\/wixlabs-pdf-dev.appspot.com\/index","widgetId":"13ee10c2-daec-c6d3-c20b-64b8195e9150","refreshOnWidthChange":true,"mobileUrl":"https:\/\/wixlabs-pdf-dev.appspot.com\/mobile","published":true,"mobilePublished":true,"seoEnabled":true,"preFetch":false,"shouldBeStretchedByDefault":false,"shouldBeStretchedByDefaultMobile":false,"componentFields":{},"tpaWidgetId":"pdf_viewer","default":true}},"applicationId":11184,"appDefinitionName":"PDF Viewer"},"13839":{"widgets":{"1365fa0c-92e1-f89d-dbcb-7b55c55978e8":{"widgetUrl":"https:\/\/www.powr.io\/plugins\/countdown-timer\/wix_cached_view","widgetId":"1365fa0c-92e1-f89d-dbcb-7b55c55978e8","refreshOnWidthChange":true,"mobileUrl":"https:\/\/www.powr.io\/plugins\/countdown-timer\/wix_cached_view","published":true,"mobilePublished":true,"seoEnabled":true,"shouldBeStretchedByDefault":false,"shouldBeStretchedByDefaultMobile":false,"componentFields":{},"tpaWidgetId":"countdown","default":true}},"applicationId":13839,"appDefinitionName":"Countdown Timer"},"14820":{"widgets":{"14f51b0d-8913-052b-0af2-960a9605790b":{"widgetUrl":"https:\/\/forums.wix.com\/member-likes-page","widgetId":"14f51b0d-8913-052b-0af2-960a9605790b","refreshOnWidthChange":true,"mobileUrl":"https:\/\/forums.wix.com\/member-likes-page","appPage":{"id":"member-likes-page","name":"Forum Likes","defaultPage":"","hidden":true,"multiInstanceEnabled":false,"order":4,"indexable":false,"fullPage":false,"landingPageInMobile":false,"hideFromMenu":false},"published":true,"mobilePublished":true,"seoEnabled":false,"preFetch":false,"shouldBeStretchedByDefault":false,"shouldBeStretchedByDefaultMobile":true,"componentFields":{},"default":false},"151bd179-dfe6-3ca3-399c-ee97957f93a2":{"widgetUrl":"https:\/\/editor.wixapps.net\/render\/prod\/editor\/communities-forum-client\/1.782.0\/RecentPostsFeed","widgetId":"151bd179-dfe6-3ca3-399c-ee97957f93a2","refreshOnWidthChange":true,"mobileUrl":"https:\/\/editor.wixapps.net\/render\/prod\/editor\/communities-forum-client\/1.782.0\/RecentPostsFeed","published":true,"mobilePublished":true,"seoEnabled":false,"preFetch":false,"shouldBeStretchedByDefault":false,"shouldBeStretchedByDefaultMobile":false,"componentFields":{"useSsrSeo":true,"componentUrl":"https:\/\/static.parastorage.com\/services\/communities-forum-client\/1.783.0\/RecentPostsFeedViewerWidget.bundle.min.js","controllerUrl":"https:\/\/static.parastorage.com\/services\/communities-forum-client\/1.783.0\/RecentPostsFeedController.bundle.min.js","viewer":{"errorReporting":{"url":"https:\/\/baf30a2b91654c5a840931f0137bed30@sentry.wixpress.com\/1696"}},"noCssComponentUrl":"https:\/\/static.parastorage.com\/services\/communities-forum-client\/1.783.0\/RecentPostsFeedViewerWidgetNoCss.bundle.min.js"},"tpaWidgetId":"recent_posts_widget","default":false},"14f51b00-3ada-272e-b6db-34d5da9dd623":{"widgetUrl":"https:\/\/editor.wixapps.net\/render\/prod\/editor\/communities-forum-member-pages\/1.96.0\/MemberComments","widgetId":"14f51b00-3ada-272e-b6db-34d5da9dd623","refreshOnWidthChange":true,"mobileUrl":"https:\/\/editor.wixapps.net\/render\/prod\/editor\/communities-forum-member-pages\/1.96.0\/MemberComments","appPage":{"id":"member-comments-page","name":"Forum Comments","defaultPage":"","hidden":true,"multiInstanceEnabled":false,"order":3,"indexable":false,"fullPage":false,"landingPageInMobile":false,"hideFromMenu":false},"published":true,"mobilePublished":true,"seoEnabled":false,"preFetch":false,"shouldBeStretchedByDefault":false,"shouldBeStretchedByDefaultMobile":true,"componentFields":{"controllerUrl":"https:\/\/static.parastorage.com\/services\/communities-forum-member-pages\/1.96.0\/MemberCommentsController.bundle.min.js","componentUrl":"https:\/\/static.parastorage.com\/services\/communities-forum-member-pages\/1.96.0\/MemberCommentsViewerWidget.bundle.min.js","viewer":{"errorReporting":{"url":"https:\/\/0e6a29e4756740a8a63493e912ba2174@sentry.wixpress.com\/2420"}},"noCssComponentUrl":"https:\/\/static.parastorage.com\/services\/communities-forum-member-pages\/1.96.0\/MemberCommentsViewerWidgetNoCss.bundle.min.js"},"default":false},"14f0266c-e0a3-afc6-d07c-5be8e20949cd":{"widgetUrl":"https:\/\/editor.wixapps.net\/render\/prod\/editor\/communities-forum-member-pages\/1.96.0\/MemberPosts","widgetId":"14f0266c-e0a3-afc6-d07c-5be8e20949cd","refreshOnWidthChange":true,"mobileUrl":"https:\/\/editor.wixapps.net\/render\/prod\/editor\/communities-forum-member-pages\/1.96.0\/MemberPosts","appPage":{"id":"member-posts-page","name":"Forum Posts","defaultPage":"","hidden":true,"multiInstanceEnabled":false,"order":2,"indexable":false,"fullPage":false,"landingPageInMobile":false,"hideFromMenu":false},"published":true,"mobilePublished":true,"seoEnabled":false,"preFetch":false,"shouldBeStretchedByDefault":false,"shouldBeStretchedByDefaultMobile":true,"componentFields":{"controllerUrl":"https:\/\/static.parastorage.com\/services\/communities-forum-member-pages\/1.96.0\/MemberPostsController.bundle.min.js","componentUrl":"https:\/\/static.parastorage.com\/services\/communities-forum-member-pages\/1.96.0\/MemberPostsViewerWidget.bundle.min.js","viewer":{"errorReporting":{"url":"https:\/\/0e6a29e4756740a8a63493e912ba2174@sentry.wixpress.com\/2420"}},"noCssComponentUrl":"https:\/\/static.parastorage.com\/services\/communities-forum-member-pages\/1.96.0\/MemberPostsViewerWidgetNoCss.bundle.min.js"},"default":false},"1489040e-001f-4631-55a9-2c29b4417126":{"widgetUrl":"https:\/\/editor.wixapps.net\/render\/prod\/editor\/communities-forum-client\/1.782.0\/Forum","widgetId":"1489040e-001f-4631-55a9-2c29b4417126","refreshOnWidthChange":true,"mobileUrl":"https:\/\/editor.wixapps.net\/render\/prod\/editor\/communities-forum-client\/1.782.0\/Forum","appPage":{"id":"forum","name":"Forum","defaultPage":"","hidden":false,"multiInstanceEnabled":false,"order":1,"indexable":true,"fullPage":false,"landingPageInMobile":false,"hideFromMenu":false},"published":true,"mobilePublished":true,"seoEnabled":true,"preFetch":false,"shouldBeStretchedByDefault":false,"shouldBeStretchedByDefaultMobile":true,"componentFields":{"useSsrSeo":true,"componentUrl":"https:\/\/static.parastorage.com\/services\/communities-forum-client\/1.783.0\/ForumViewerWidget.bundle.min.js","mobileSettingsEnabled":true,"controllerUrl":"https:\/\/static.parastorage.com\/services\/communities-forum-client\/1.783.0\/ForumController.bundle.min.js","subPages":[{"key":"wix.forum.sub_pages.category"},{"key":"wix.forum.sub_pages.post"}],"viewer":{"errorReporting":{"url":"https:\/\/baf30a2b91654c5a840931f0137bed30@sentry.wixpress.com\/1696"}},"noCssComponentUrl":"https:\/\/static.parastorage.com\/services\/communities-forum-client\/1.783.0\/ForumViewerWidgetNoCss.bundle.min.js"},"default":true},"14760fd4-9973-682c-16fa-797dfb1f2880":{"widgetUrl":"https:\/\/forums.wixapps.net\/widget","widgetId":"14760fd4-9973-682c-16fa-797dfb1f2880","refreshOnWidthChange":true,"published":true,"mobilePublished":true,"seoEnabled":true,"preFetch":false,"shouldBeStretchedByDefault":false,"shouldBeStretchedByDefaultMobile":true,"componentFields":{},"tpaWidgetId":"forum_header_widget","default":false},"1522d440-2b99-8f05-12b9-6e405ce46abc":{"widgetUrl":"https:\/\/forums.wix.com\/","widgetId":"1522d440-2b99-8f05-12b9-6e405ce46abc","refreshOnWidthChange":true,"mobileUrl":"https:\/\/forums.wix.com\/","appPage":{"id":"groups_forum","name":"Discussions","defaultPage":"","hidden":true,"multiInstanceEnabled":false,"order":5,"indexable":true,"fullPage":false,"landingPageInMobile":false,"hideFromMenu":false},"published":true,"mobilePublished":true,"seoEnabled":false,"preFetch":false,"shouldBeStretchedByDefault":false,"shouldBeStretchedByDefaultMobile":true,"componentFields":{},"default":false}},"applicationId":14820,"appDefinitionName":"Wix Forum"},"15086":{"widgets":{"14dbefb9-3b7b-c4e9-53e8-766defd30587":{"widgetUrl":"https:\/\/editor.wixapps.net\/render\/prod\/editor\/members-about-ooi\/1.193.0\/Profile","widgetId":"14dbefb9-3b7b-c4e9-53e8-766defd30587","refreshOnWidthChange":true,"mobileUrl":"https:\/\/editor.wixapps.net\/render\/prod\/editor\/members-about-ooi\/1.193.0\/Profile","appPage":{"id":"about","name":"Profile","defaultPage":"","hidden":false,"multiInstanceEnabled":false,"order":1,"indexable":false,"fullPage":false,"landingPageInMobile":false,"hideFromMenu":false},"published":true,"mobilePublished":true,"seoEnabled":false,"preFetch":false,"shouldBeStretchedByDefault":false,"shouldBeStretchedByDefaultMobile":true,"componentFields":{"mobileSettingsEnabled":true,"controllerUrl":"https:\/\/static.parastorage.com\/services\/members-about-ooi\/1.193.0\/ProfileController.bundle.min.js","componentUrl":"https:\/\/static.parastorage.com\/services\/members-about-ooi\/1.193.0\/ProfileViewerWidget.bundle.min.js","minHeightInMobile":0,"viewer":{"errorReporting":{"url":""}},"isLoadable":true,"shouldLoadServerZip":true,"chunkLoadingGlobal":"webpackJsonp__wix_members_about_ooi"},"default":true}},"applicationId":15086,"appDefinitionName":"Members About"},"15280":{"widgets":{"14ebe825-b273-0d5f-0fd1-e6293322b83b":{"widgetUrl":"https:\/\/members.wixapps.net\/_api\/members-area\/app\/ff","widgetId":"14ebe825-b273-0d5f-0fd1-e6293322b83b","refreshOnWidthChange":true,"mobileUrl":"https:\/\/members.wixapps.net\/_api\/members-area\/app\/ff","appPage":{"id":"following_followers","name":"Followers","defaultPage":"","hidden":false,"multiInstanceEnabled":false,"order":1,"indexable":false,"fullPage":false,"landingPageInMobile":false,"hideFromMenu":false},"published":true,"mobilePublished":true,"seoEnabled":false,"preFetch":false,"shouldBeStretchedByDefault":false,"shouldBeStretchedByDefaultMobile":true,"componentFields":{"minHeightInMobile":0},"default":true}},"applicationId":15280,"appDefinitionName":"Followers"},"16069":{"widgets":{"14dbefdd-0f55-0dfe-70a2-79a8fe7ee7b9":{"widgetUrl":"https:\/\/members.wixapps.net\/_api\/members-area\/app\/members","widgetId":"14dbefdd-0f55-0dfe-70a2-79a8fe7ee7b9","refreshOnWidthChange":true,"mobileUrl":"https:\/\/members.wixapps.net\/_api\/members-area\/app\/members","appPage":{"id":"all_members","name":"Members","defaultPage":"","hidden":false,"multiInstanceEnabled":false,"order":1,"indexable":true,"fullPage":false,"landingPageInMobile":false,"hideFromMenu":false},"published":true,"mobilePublished":true,"seoEnabled":false,"preFetch":false,"shouldBeStretchedByDefault":false,"shouldBeStretchedByDefaultMobile":true,"componentFields":{"minHeightInMobile":0},"default":true}},"applicationId":16069,"appDefinitionName":"Members"},"16997":{"widgets":{"14f2595a-a352-3ff1-9b3c-4d21861fe58f":{"widgetUrl":"https:\/\/notifications-app.wixapps.net\/communities-notifications-app\/app","widgetId":"14f2595a-a352-3ff1-9b3c-4d21861fe58f","refreshOnWidthChange":true,"mobileUrl":"https:\/\/notifications-app.wixapps.net\/communities-notifications-app\/app","appPage":{"id":"notifications_app","name":"Notifications","defaultPage":"","hidden":false,"multiInstanceEnabled":false,"order":1,"indexable":false,"fullPage":false,"landingPageInMobile":false,"hideFromMenu":false},"published":true,"mobilePublished":true,"seoEnabled":false,"preFetch":false,"shouldBeStretchedByDefault":false,"shouldBeStretchedByDefaultMobile":true,"componentFields":{"minHeightInMobile":0},"default":true}},"applicationId":16997,"appDefinitionName":"communities-notifications-app"},"17830":{"widgets":{"14f25dd2-f9b0-edc2-f38e-eded5da094aa":{"widgetUrl":"https:\/\/apps.wix.com\/notifications\/settings-app","widgetId":"14f25dd2-f9b0-edc2-f38e-eded5da094aa","refreshOnWidthChange":true,"mobileUrl":"https:\/\/apps.wix.com\/notifications\/settings-app","appPage":{"id":"settings","name":"Settings","defaultPage":"","hidden":false,"multiInstanceEnabled":false,"order":1,"indexable":false,"fullPage":false,"landingPageInMobile":false,"hideFromMenu":false},"published":true,"mobilePublished":true,"seoEnabled":false,"preFetch":false,"shouldBeStretchedByDefault":false,"shouldBeStretchedByDefaultMobile":true,"componentFields":{},"default":true}},"applicationId":17830,"appDefinitionName":"Settings"},"19635":{"widgets":{"1370ce23-bcd0-55a7-57bc-3423f704a304":{"widgetUrl":"https:\/\/timeline.lumifish.eu\/1","widgetId":"1370ce23-bcd0-55a7-57bc-3423f704a304","refreshOnWidthChange":true,"mobileUrl":"https:\/\/timeline.lumifish.eu\/mobile\/1","published":false,"mobilePublished":true,"seoEnabled":true,"shouldBeStretchedByDefault":false,"shouldBeStretchedByDefaultMobile":false,"componentFields":{},"tpaWidgetId":"timeline_widget","default":false}},"applicationId":19635,"appDefinitionName":"Lumifish Timeline"},"20404":{"widgets":{"35a4cb97-c8cd-4ee9-ac3c-89c13c8493d6":{"widgetUrl":"https:\/\/wixlabs-file-sharing.appspot.com\/members","widgetId":"35a4cb97-c8cd-4ee9-ac3c-89c13c8493d6","refreshOnWidthChange":true,"mobileUrl":"https:\/\/wixlabs-file-sharing.appspot.com\/members","appPage":{"id":"wix_file_share_members_page","name":"Files","defaultPage":"","hidden":true,"multiInstanceEnabled":false,"order":2,"indexable":true,"fullPage":false,"landingPageInMobile":false,"hideFromMenu":false},"published":true,"mobilePublished":true,"seoEnabled":false,"preFetch":false,"shouldBeStretchedByDefault":false,"shouldBeStretchedByDefaultMobile":true,"componentFields":{},"default":false},"1537b264-0a4d-ca5e-52b9-980bc763d50a":{"widgetUrl":"https:\/\/wixlabs-file-sharing.appspot.com\/index","widgetId":"1537b264-0a4d-ca5e-52b9-980bc763d50a","refreshOnWidthChange":true,"mobileUrl":"https:\/\/wixlabs-file-sharing.appspot.com\/mobile","appPage":{"id":"wix_file_share_page","name":"File Share","defaultPage":"","hidden":false,"multiInstanceEnabled":false,"order":1,"indexable":true,"fullPage":false,"landingPageInMobile":false,"hideFromMenu":false},"published":true,"mobilePublished":true,"seoEnabled":true,"preFetch":false,"shouldBeStretchedByDefault":false,"shouldBeStretchedByDefaultMobile":true,"componentFields":{"useSsrSeo":true},"default":true}},"applicationId":20404,"appDefinitionName":"Wix File Share"},"21715":{"widgets":{"14a85b28-2374-72cf-db64-e0c11046aa60":{"widgetUrl":"https:\/\/tpa.wixapps.net\/soundcloud-tpa\/widget.html","widgetId":"14a85b28-2374-72cf-db64-e0c11046aa60","refreshOnWidthChange":true,"mobileUrl":"https:\/\/tpa.wixapps.net\/soundcloud-tpa\/widget.html","published":true,"mobilePublished":true,"seoEnabled":false,"preFetch":false,"shouldBeStretchedByDefault":false,"shouldBeStretchedByDefaultMobile":false,"componentFields":{},"tpaWidgetId":"soundcloud","default":true}},"applicationId":21715,"appDefinitionName":"SoundCloud"},"23110":{"widgets":{"6467c15e-af3c-4e8d-b167-41bfb8efc32a":{"widgetUrl":"https:\/\/cashier.wixapps.net\/wallet","widgetId":"6467c15e-af3c-4e8d-b167-41bfb8efc32a","refreshOnWidthChange":true,"mobileUrl":"https:\/\/cashier.wixapps.net\/wallet","appPage":{"id":"my_wallet","name":"My Wallet","defaultPage":"","hidden":false,"multiInstanceEnabled":false,"order":1,"indexable":true,"fullPage":false,"landingPageInMobile":false,"hideFromMenu":false},"published":true,"mobilePublished":true,"seoEnabled":false,"preFetch":false,"shouldBeStretchedByDefault":false,"shouldBeStretchedByDefaultMobile":true,"componentFields":{},"default":true}},"applicationId":23110,"appDefinitionName":"[Migrated] - My Wallet"},"24551":{"widgets":{"15293875-09d7-6913-a093-084a9b6ae7f4":{"widgetUrl":"https:\/\/editor.wixapps.net\/render\/prod\/editor\/pricing-plans-tpa\/1.976.0\/PackagePicker","widgetId":"15293875-09d7-6913-a093-084a9b6ae7f4","refreshOnWidthChange":true,"mobileUrl":"https:\/\/editor.wixapps.net\/render\/prod\/editor\/pricing-plans-tpa\/1.976.0\/PackagePicker","appPage":{"id":"membership_plan_picker_tpa","name":"Plans & Pricing","defaultPage":"","hidden":false,"multiInstanceEnabled":false,"order":1,"indexable":true,"fullPage":false,"landingPageInMobile":false,"hideFromMenu":false},"published":true,"mobilePublished":true,"seoEnabled":false,"preFetch":false,"shouldBeStretchedByDefault":false,"shouldBeStretchedByDefaultMobile":true,"componentFields":{"controllerUrl":"https:\/\/static.parastorage.com\/services\/pricing-plans-tpa\/1.976.0\/PackagePickerController.bundle.min.js","componentUrl":"https:\/\/static.parastorage.com\/services\/pricing-plans-tpa\/1.976.0\/PackagePickerViewerWidget.bundle.min.js","minHeightInMobile":0,"viewer":{"errorReporting":{"url":""}},"chunkLoadingGlobal":"webpackJsonp__wix_pricing_plans_tpa","isLoadable":true,"shouldLoadServerZip":true},"default":true},"80a3bd56-82b4-4193-8bb4-b7cb0f3f1830":{"widgetUrl":"https:\/\/editor.wixapps.net\/render\/prod\/editor\/pricing-plans-tpa\/1.976.0\/PlanList","widgetId":"80a3bd56-82b4-4193-8bb4-b7cb0f3f1830","refreshOnWidthChange":true,"mobileUrl":"https:\/\/editor.wixapps.net\/render\/prod\/editor\/pricing-plans-tpa\/1.976.0\/PlanList","published":true,"mobilePublished":true,"seoEnabled":false,"shouldBeStretchedByDefault":false,"shouldBeStretchedByDefaultMobile":false,"componentFields":{"controllerUrl":"https:\/\/static.parastorage.com\/services\/pricing-plans-tpa\/1.976.0\/PlanListController.bundle.min.js","componentUrl":"https:\/\/static.parastorage.com\/services\/pricing-plans-tpa\/1.976.0\/PlanListViewerWidget.bundle.min.js","viewer":{"errorReporting":{"url":""}},"isLoadable":true,"shouldLoadServerZip":true},"tpaWidgetId":"80a3bd56-82b4-4193-8bb4-b7cb0f3f1830","default":true}},"applicationId":24551,"appDefinitionName":"Wix Pricing Plans"},"25247":{"widgets":{"b29db04a-a8f2-4bfe-bbad-21c99c1054b5":{"widgetUrl":"https:\/\/editor.wixapps.net\/render\/prod\/editor\/subscriptions-tpa\/1.402.0\/MySubscriptions","widgetId":"b29db04a-a8f2-4bfe-bbad-21c99c1054b5","refreshOnWidthChange":true,"mobileUrl":"https:\/\/editor.wixapps.net\/render\/prod\/editor\/subscriptions-tpa\/1.402.0\/MySubscriptions","appPage":{"id":"My Subscriptions","name":"My Subscriptions","defaultPage":"","hidden":false,"multiInstanceEnabled":false,"order":1,"indexable":true,"fullPage":false,"landingPageInMobile":false,"hideFromMenu":false},"published":true,"mobilePublished":true,"seoEnabled":false,"shouldBeStretchedByDefault":false,"shouldBeStretchedByDefaultMobile":false,"componentFields":{"controllerUrl":"https:\/\/static.parastorage.com\/services\/subscriptions-tpa\/1.402.0\/MySubscriptionsController.bundle.min.js","componentUrl":"https:\/\/static.parastorage.com\/services\/subscriptions-tpa\/1.402.0\/MySubscriptionsViewerWidget.bundle.min.js","viewer":{"errorReporting":{"url":""}},"isModuleFederatedWidget":true,"isModuleFederatedWorker":true},"tpaWidgetId":"","default":true}},"applicationId":25247,"appDefinitionName":"My Subscriptions"},"28654":{"widgets":{"151290e1-62a2-0775-6fbc-02182fad5dec":{"widgetUrl":"https:\/\/addresses.wixapps.net\/addresses\/address-book","widgetId":"151290e1-62a2-0775-6fbc-02182fad5dec","refreshOnWidthChange":true,"mobileUrl":"https:\/\/addresses.wixapps.net\/addresses\/address-book","appPage":{"id":"my_addresses","name":"My Addresses","defaultPage":"","hidden":false,"multiInstanceEnabled":false,"order":1,"indexable":true,"fullPage":false,"landingPageInMobile":false,"hideFromMenu":false},"published":true,"mobilePublished":true,"seoEnabled":false,"preFetch":false,"shouldBeStretchedByDefault":false,"shouldBeStretchedByDefaultMobile":true,"componentFields":{},"default":true}},"applicationId":28654,"appDefinitionName":"My Addresses"},"30579":{"widgets":{"aa86b56d-3c49-44fd-9976-963695e7815d":{"widgetUrl":"https:\/\/editor.wixapps.net\/render\/prod\/editor\/ricos-viewer-ooi\/2.53.0\/ricosviewer","widgetId":"aa86b56d-3c49-44fd-9976-963695e7815d","refreshOnWidthChange":true,"mobileUrl":"https:\/\/editor.wixapps.net\/render\/prod\/editor\/ricos-viewer-ooi\/2.53.0\/ricosviewer","published":true,"mobilePublished":true,"seoEnabled":false,"shouldBeStretchedByDefault":false,"shouldBeStretchedByDefaultMobile":false,"componentFields":{"controllerUrl":"https:\/\/static.parastorage.com\/services\/ricos-viewer-ooi\/2.53.0\/ricosviewerController.bundle.min.js","componentUrl":"https:\/\/static.parastorage.com\/services\/ricos-viewer-ooi\/2.53.0\/ricosviewerViewerWidget.bundle.min.js","viewer":{"errorReporting":{"url":""}},"isLoadable":true,"chunkLoadingGlobal":"webpackJsonp__wix_ricos_viewer_ooi","shouldLoadServerZip":true},"tpaWidgetId":"","default":true}},"applicationId":30579,"appDefinitionName":"ricos-viewer-ooi"},"32249":{"widgets":{"142bb34d-3439-576a-7118-683e690a1e0d":{"widgetUrl":"https:\/\/progallery.wixapps.net\/gallery.html","widgetId":"142bb34d-3439-576a-7118-683e690a1e0d","refreshOnWidthChange":true,"mobileUrl":"https:\/\/progallery.wixapps.net\/gallery.html","published":true,"mobilePublished":true,"seoEnabled":true,"preFetch":false,"shouldBeStretchedByDefault":true,"shouldBeStretchedByDefaultMobile":false,"componentFields":{"useSsrSeo":true,"mobileSettingsEnabled":true,"componentUrl":"https:\/\/static.parastorage.com\/services\/pro-gallery-santa-wrapper\/1.2555.0\/viewer.bundle.min.js","controllerUrlTemplate":""},"tpaWidgetId":"pro-gallery","default":true},"144f04b9-aab4-fde7-179b-780c11da4f46":{"widgetUrl":"https:\/\/progallery.wixapps.net\/fullscreen","widgetId":"144f04b9-aab4-fde7-179b-780c11da4f46","refreshOnWidthChange":true,"mobileUrl":"https:\/\/progallery.wixapps.net\/fullscreen","appPage":{"id":"fullscreen_page","name":"Fullscreen Page","defaultPage":"","hidden":true,"multiInstanceEnabled":false,"order":1,"indexable":true,"fullPage":true,"landingPageInMobile":false,"hideFromMenu":true},"published":true,"mobilePublished":true,"seoEnabled":true,"preFetch":false,"shouldBeStretchedByDefault":true,"shouldBeStretchedByDefaultMobile":false,"componentFields":{"useSsrSeo":true},"default":false}},"applicationId":32249,"appDefinitionName":"Wix Pro Gallery"}},"appsClientSpecMapData":{"135c3d92-0fea-1f9d-2ba5-2a1dfb04297e":{"applicationId":8,"appDefinitionName":"Email Marketing","appFields":{"premiumBundle":{"parentAppId":"ee21fe60-48c5-45e9-95f4-6ca8f9b1c9d9","parentAppSlug":"ee21fe60-48c5-45e9-95f4-6ca8f9b1c9d9"}},"isWixTPA":true},"14517e1a-3ff0-af98-408e-2bd6953c36a2":{"applicationId":10,"appDefinitionName":"Wix Chat","appFields":{"platform":{"viewerScriptUrl":"https:\/\/static.parastorage.com\/services\/chat-worker\/1.868.0\/viewer-script.bundle.min.js","optionalApplication":true,"margins":{"desktop":{"top":{},"right":{},"bottom":{},"left":{}},"tablet":{"top":{},"right":{},"bottom":{},"left":{}},"mobile":{"top":{},"right":{},"bottom":{},"left":{}}},"height":{"desktop":{},"tablet":{},"mobile":{}},"editorScriptUrl":"https:\/\/static.parastorage.com\/services\/chat-worker\/1.868.0\/editor-script.bundle.min.js","isStretched":{},"docking":{"desktop":{},"tablet":{},"mobile":{}},"errorReporting":{},"width":{"desktop":{},"tablet":{},"mobile":{}},"viewer":{"errorReporting":{}}},"premiumBundle":{"parentAppId":"ee21fe60-48c5-45e9-95f4-6ca8f9b1c9d9","parentAppSlug":"ee21fe60-48c5-45e9-95f4-6ca8f9b1c9d9"},"mostPopularPackage":"Sales","featuresForNewPackagePicker":[{"forPackages":[{"value":"50","packageId":"Professional"},{"value":"150","packageId":"Sales"},{"value":"Unlimited","packageId":"Teams"}]},{"forPackages":[{"value":"true","packageId":"Professional"},{"value":"true","packageId":"Sales"},{"value":"true","packageId":"Teams"}]},{"forPackages":[{"value":"true","packageId":"Professional"},{"value":"true","packageId":"Sales"},{"value":"true","packageId":"Teams"}]},{"forPackages":[{"value":"true","packageId":"Professional"},{"value":"true","packageId":"Sales"},{"value":"true","packageId":"Teams"}]},{"forPackages":[{"value":"true","packageId":"Professional"},{"value":"true","packageId":"Sales"},{"value":"true","packageId":"Teams"}]},{"forPackages":[{"value":"true","packageId":"Professional"},{"value":"true","packageId":"Sales"},{"value":"true","packageId":"Teams"}]},{"forPackages":[{"value":"true","packageId":"Professional"},{"value":"true","packageId":"Sales"},{"value":"true","packageId":"Teams"}]},{"forPackages":[{"value":"true","packageId":"Professional"},{"value":"true","packageId":"Sales"},{"value":"true","packageId":"Teams"}]},{"forPackages":[{"value":"true","packageId":"Sales"},{"value":"true","packageId":"Teams"}]},{"forPackages":[{"value":"true","packageId":"Teams"}]}],"isStandalone":true,"semanticVersion":"^0.62.0"},"isWixTPA":true},"12ca2fd6-a4c9-b91f-ae6c-94868b2a8f1c":{"applicationId":24,"appDefinitionName":"WEB-STAT","appFields":{"packagePickerV2":[{"model":{"plans":[{"id":"9f163664-6602-4403-9479-70abef240856","name":"Free","billing":{"yearlyPrice":0,"monthlyPrice":0,"oneTimePrice":0,"yearlyDiscountPercent":0},"featureList":{"3d30ff47-b153-4b79-8128-3d3b0a50e1a3":"","5eec3372-a240-4f4c-b7e0-254ad561acb1":"","6da41501-3e41-4ffb-bb84-debeb53a4736":"","92fd51ff-cae6-4e1a-a5c3-a981787ae652":"","f5bc91eb-563f-473d-a176-b076a7cecb7d":""},"mostPopular":false},{"id":"094ae36c-c4ef-4edc-bbb1-ff7124260b40","name":"Premium version","billing":{"yearlyPrice":4.1599998474121,"monthlyPrice":4.9499998092651,"oneTimePrice":0,"yearlyDiscountPercent":16},"vendorId":"premium","featureList":{"13457a2e-3cd0-401f-ae6b-4904c4e35fbc":"","3d30ff47-b153-4b79-8128-3d3b0a50e1a3":"","53a37b35-523a-498a-96ed-1336124929dd":"","5eec3372-a240-4f4c-b7e0-254ad561acb1":"","64ca61be-2a59-4f93-8f8d-ddafad3b307b":"","68a53cd7-6313-4d55-a3b5-225cd92351fc":"","6da41501-3e41-4ffb-bb84-debeb53a4736":"","92fd51ff-cae6-4e1a-a5c3-a981787ae652":"","af06e59b-5c2c-49df-a4b8-5f896f86dba1":"","bb879523-67f0-426f-bfb6-543cee082995":"","c39c3c80-4644-4a58-a327-e77de3cd6414":"","cc90adfc-1c23-4984-902a-e731f74e93f6":"","f5bc91eb-563f-473d-a176-b076a7cecb7d":"","f73febc7-1f37-47c0-b479-601d5e96f011":""},"mostPopular":false}],"features":[{"id":"f5bc91eb-563f-473d-a176-b076a7cecb7d","name":"Watch Visitors in Real Time","description":"For every visit to your site we record the referrer, the entrance page, the IP, ISP and location of the visitor. We also identify repeat visitors, tell you how many times a person was on your site before and the date of his or her last visit. For Premium users we display the path the visitor followed through your site."},{"id":"5eec3372-a240-4f4c-b7e0-254ad561acb1","name":"See Visitors' Details","description":"The data above is presented in full detail for your last 100 visits (last 1000 visits if you upgrade to the Premium version). The reports update in real-time. Watch live as visitors interact with your site."},{"id":"13457a2e-3cd0-401f-ae6b-4904c4e35fbc","name":"Receive Email Alerts","description":"Get an email alert for each new visitor (optional)."},{"id":"3d30ff47-b153-4b79-8128-3d3b0a50e1a3","name":"See Visitors's Locations","description":"View your last 100 visitors pinned on a world map (1,000 visitors for Premium accounts). You can also display visitor map on your site."},{"id":"6da41501-3e41-4ffb-bb84-debeb53a4736","name":"Export Your Stats Easily","description":"Your traffic data can be emailed, printed, exported into Excel or as an XML file, all with a click. You can also embed any report on your site."},{"id":"92fd51ff-cae6-4e1a-a5c3-a981787ae652","name":"Get Relevant Stats","description":"Exclude your own visits from stats "},{"id":"68a53cd7-6313-4d55-a3b5-225cd92351fc","name":"Get 1,000-Line Visitors Logs","description":"The free version of Web-Stat shows you the full details of your last 100 visitors. Upgrade to Premium and gain access to 1,000 lines of detailed visitors? history."},{"id":"64ca61be-2a59-4f93-8f8d-ddafad3b307b","name":"See Visitors' Page Views","description":"The free version of Web-Stat looks at incoming visitors. With the premium version we will also monitor the activity inside your site. See what pages people go to, how long they stay on each page, and where they go from any given page."},{"id":"f73febc7-1f37-47c0-b479-601d5e96f011","name":"Measure Time-on-Site","description":"Find out how long people spend on your site as a whole and watch this metric evolve over time. Learn how long people spend on individual pages."},{"id":"cc90adfc-1c23-4984-902a-e731f74e93f6","name":"Check Bounce Rates","description":"See what percentage of your visitors 'bounce' off your site (only open one page then leave). Bounce rates and time-on-site are important metrics to understand the quality of your traffic so you can optimize your site."},{"id":"53a37b35-523a-498a-96ed-1336124929dd","name":"Record Click-Paths","description":"Discover the paths followed by visitors inside your site. For any page, we'll tell you what percentage of visitors click from it to any other page. Click-paths data allows you to understand how your web site is used."},{"id":"c39c3c80-4644-4a58-a327-e77de3cd6414","name":"Track Conversions","description":"Measure your conversions and get an email alert when a visitor converts."},{"id":"af06e59b-5c2c-49df-a4b8-5f896f86dba1","name":"Optimize Your Site","description":"Find out how engaged people are with your site (visit depth, bounce rate, time-on-site) depending on the browser \/ OS \/ referrer \/ entrance page they use. Easy color-coded tables show you outliers and candidates for immediate improvements. "},{"id":"bb879523-67f0-426f-bfb6-543cee082995","name":"Get Downtime Alerts ","description":"Make sure that your site is up and delivering content, 24\/7. Web-Stat will check your web site automatically every 15 minutes and send you an email (and a text message if configured) to alert you know of any incident."}],"languageCode":"en","businessModel":"FREEMIUM","freeTrialDays":0,"isInAppPurchase":false,"isExternalPricing":false}}],"featuresForNewPackagePicker":[],"isStandalone":true,"semanticVersion":"^3.13.0"},"isWixTPA":false},"13ee53b4-2343-b641-c84d-056d2e6ed2e6":{"applicationId":25,"appDefinitionName":"Visitor Analytics","appFields":{"packagePickerV2":[{"appId":"8ef06506-5675-40a3-917b-db1817d9576d","model":{"plans":[{"id":"01622543-6a93-4256-a3cb-7599559548cb","name":"Free","billing":{"yearlyPrice":0,"monthlyPrice":0,"oneTimePrice":0,"yearlyDiscountPercent":0},"featureList":{"3622d6b3-7359-4bfb-ab57-4b138dde489d":"","4c01a0e3-681d-4b4e-952d-932f1bc7bbbc":"","d701f65c-c03e-4142-90d6-6a9e743ca907":""},"mostPopular":false},{"id":"d155fd2c-e82c-4764-bf2d-56206a2d5ea3","name":"Premium","billing":{"yearlyPrice":4.9899997711182,"monthlyPrice":5.9899997711182,"oneTimePrice":0,"yearlyDiscountPercent":17},"vendorId":"lmozwcvuly","featureList":{"0d9c8917-d401-4434-a455-61f3385d4e97":"","3622d6b3-7359-4bfb-ab57-4b138dde489d":"","4c01a0e3-681d-4b4e-952d-932f1bc7bbbc":"","6367b257-3a82-4b2f-be06-a48b62d5a01b":"","914da81f-b6fe-49fa-961a-052905e0c602":"","9b95e7bc-62d9-4145-a47b-61feda9a1157":"","9e1dc3c3-7049-4f39-a19f-066736e21a3d":"","ac2a22aa-45cf-481a-9b4a-5af84062b2e1":"","d6bbeacd-f956-446f-9882-1b41289be8f1":"","d701f65c-c03e-4142-90d6-6a9e743ca907":"","e7916eef-e534-4c4d-aa68-935fe1eae513":""},"mostPopular":false}],"features":[{"id":"d701f65c-c03e-4142-90d6-6a9e743ca907","name":"Get Started Easily","description":"Add Visitors Analytics, publish your site and you're set. You'll see all your stats in your dashboard."},{"id":"ac2a22aa-45cf-481a-9b4a-5af84062b2e1","name":"View All Your Stats","description":"See where visitors come from, who's live on your site right now, what days you get the most traffic and more."},{"id":"4c01a0e3-681d-4b4e-952d-932f1bc7bbbc","name":"Track Everything at a Glance","description":"Easy to follow charts and graphs make viewing all your stats a breeze."},{"id":"9e1dc3c3-7049-4f39-a19f-066736e21a3d","name":"Get Advanced Insights ","description":"Find out more about your visitors like the browsers they use, their operating systems, IP addresses, etc."},{"id":"3622d6b3-7359-4bfb-ab57-4b138dde489d","name":"Show Off Your Visits ","description":"Proudly display how many visitors you get with a traffic counter on your site."},{"id":"d6bbeacd-f956-446f-9882-1b41289be8f1","name":"Set Email Notifications ","description":"Get an overview of your important stats right to your inbox. Set the frequency - daily, weekly or monthly, then sit back and enjoy."},{"id":"9b95e7bc-62d9-4145-a47b-61feda9a1157","name":"Find Out Where Visitors Go ","description":"Visitor Analytics' click path graphs show you how visitors navigate your site, so you can better optimize your content. "},{"id":"e7916eef-e534-4c4d-aa68-935fe1eae513","name":"Easily Export Your Data ","description":"Quickly export your stats to Excel, so you can save them to a datasheet for offline use. "},{"id":"0d9c8917-d401-4434-a455-61f3385d4e97","name":"Map Your Visitors ","description":"Visitor Analytics puts your traffic on the map, so you can easily pinpoint the country and city where each visitor comes from. "},{"id":"914da81f-b6fe-49fa-961a-052905e0c602","name":"Filter Your Site Visits","description":"Exclude your own site visits from the data, so your stats are as accurate as can be. "},{"id":"6367b257-3a82-4b2f-be06-a48b62d5a01b","name":"Unlimited Stats","description":"Get access to detailed information for all your visitors. without being limited to 1000 page visits per month."}],"languageCode":"en","businessModel":"FREEMIUM","freeTrialDays":0,"isInAppPurchase":false,"isExternalPricing":false},"languageCode":"en"}],"featuresForNewPackagePicker":[],"isStandalone":true,"semanticVersion":"^2.1.0"},"isWixTPA":false},"133c8e95-912a-8826-fa26-5a00a9bcf574":{"applicationId":27,"appDefinitionName":"Form Builder & Payments ","appFields":{"packagePickerV2":[{"appId":"93adaed5-6411-4a80-8004-53f5885a1e53","model":{"plans":[{"id":"a953abcd-af7e-4fb7-a224-898caaded3a3","name":"Starter","billing":{"yearlyPrice":3.3299999237061,"monthlyPrice":4,"oneTimePrice":0,"yearlyDiscountPercent":17},"vendorId":"premium","featureList":{"1883e5f7-3713-4c83-a90c-43f9e639b17a":"","1d276772-911c-466d-8b00-3c5ec5eaf5cd":"5MB Limit","29dd0f56-5395-4e45-ae86-7732495e8dde":"","2ec2b690-a980-4fb0-adfd-6e067b2111ca":"2 Email Admins","36d8090e-031a-4510-b235-6eb01bde977d":"100\/mo","3b10edd1-3ab5-454b-ba49-9d6b014b4852":"","4931fdc4-465e-464a-9373-c26a154554d8":"","bbe8e315-c477-4d91-9d9a-639fb9ce8504":"10 Form Elements","bc9a8f5b-6ad6-4483-ac75-fddc617660a4":""},"mostPopular":false},{"id":"adc49b67-5b0d-47e4-80cf-08a4afcff273","name":"Pro","billing":{"yearlyPrice":6.9899997711182,"monthlyPrice":9.9899997711182,"oneTimePrice":0,"yearlyDiscountPercent":30},"vendorId":"pro","featureList":{"16bd43ef-da26-411d-ad10-370c84c19add":"","1883e5f7-3713-4c83-a90c-43f9e639b17a":"","1d276772-911c-466d-8b00-3c5ec5eaf5cd":"25MB Limit","29dd0f56-5395-4e45-ae86-7732495e8dde":"","2ec2b690-a980-4fb0-adfd-6e067b2111ca":"5 Email Admins","36d8090e-031a-4510-b235-6eb01bde977d":"1000\/mo","3b10edd1-3ab5-454b-ba49-9d6b014b4852":"","4931fdc4-465e-464a-9373-c26a154554d8":"","bbe8e315-c477-4d91-9d9a-639fb9ce8504":"30 Form Elements","bc9a8f5b-6ad6-4483-ac75-fddc617660a4":"","f2189ed3-6fcd-4332-a1f5-d5f1aee6b3e6":""},"mostPopular":true},{"id":"8b2ef8d8-16cc-475e-b9cc-57c31aac0803","name":"Business","billing":{"yearlyPrice":12.439999580383,"monthlyPrice":14.989999771118,"oneTimePrice":0,"yearlyDiscountPercent":17},"vendorId":"enterprise","featureList":{"16bd43ef-da26-411d-ad10-370c84c19add":"","1883e5f7-3713-4c83-a90c-43f9e639b17a":"","1d276772-911c-466d-8b00-3c5ec5eaf5cd":"100MB Limit","29dd0f56-5395-4e45-ae86-7732495e8dde":"","2ec2b690-a980-4fb0-adfd-6e067b2111ca":"Unlimited Email Admins","36d8090e-031a-4510-b235-6eb01bde977d":"Unlimited","3b10edd1-3ab5-454b-ba49-9d6b014b4852":"","4931fdc4-465e-464a-9373-c26a154554d8":"","bbe8e315-c477-4d91-9d9a-639fb9ce8504":"Unlimited Form Elements","bc9a8f5b-6ad6-4483-ac75-fddc617660a4":"","f2189ed3-6fcd-4332-a1f5-d5f1aee6b3e6":""},"mostPopular":false}],"features":[{"id":"3b10edd1-3ab5-454b-ba49-9d6b014b4852","name":"No POWr Logo","description":"Remove the POWr logo from the bottom of your form. "},{"id":"bbe8e315-c477-4d91-9d9a-639fb9ce8504","name":"Custom Form Field Elements","description":"Select from an email input, multiple choice, images, phone number, signature, file upload, text, checkbox, dropdown, and more!"},{"id":"36d8090e-031a-4510-b235-6eb01bde977d","name":"Get More Form Submissions","description":"Increase the number of form submissions you can receive on your form each month."},{"id":"2ec2b690-a980-4fb0-adfd-6e067b2111ca","name":"Admins for Instant Email Alerts","description":"Select the number of people who receive email alerts every time someone completes your form."},{"id":"1883e5f7-3713-4c83-a90c-43f9e639b17a","name":"Form Submissions Dashboard","description":"See all of your form responses in your own personal dashboard and export them to CSV."},{"id":"29dd0f56-5395-4e45-ae86-7732495e8dde","name":"PayPal, Stripe and Offline Payments","description":"Select your preferred payment provider from PayPal, Stripe (for credit cards) or send intructions for offline payments."},{"id":"4931fdc4-465e-464a-9373-c26a154554d8","name":"Post-Submission Options","description":"Show a message, redirect to another page, display submissions publicly or hide the form once somebody completes it."},{"id":"bc9a8f5b-6ad6-4483-ac75-fddc617660a4","name":"Customer Confirmation Email","description":"Design your own customer confirmation email that gets sent automatically after someone completes your form."},{"id":"1d276772-911c-466d-8b00-3c5ec5eaf5cd","name":"Receive File Attachments","description":"Allow users to upload files to your form, like images or PDFs."},{"id":"f2189ed3-6fcd-4332-a1f5-d5f1aee6b3e6","name":"Conditional Logic","description":"Keep your forms short and smart with rules for which parts of your form show based on a user's previous answers."},{"id":"16bd43ef-da26-411d-ad10-370c84c19add","name":"Google Sheets Integration","description":"Sync all new form responses to Google Sheets in real time."}],"languageCode":"en","businessModel":"FREEMIUM","freeTrialDays":0,"isInAppPurchase":false,"isExternalPricing":false},"languageCode":"en"}],"featuresForNewPackagePicker":[],"isStandalone":true,"semanticVersion":"^1.17.0"},"isWixTPA":false},"14409595-f076-4753-8303-9a86f9f71469":{"applicationId":32,"appDefinitionName":"Wix Video","appFields":{"platform":{"baseUrls":{"staticsBaseUrl":"https:\/\/vod-server.wix.com\/"},"margins":{"desktop":{"top":{"type":"PX","value":0},"right":{"type":"PX","value":0},"bottom":{"type":"PX","value":0},"left":{"type":"PX","value":0}}},"editorScriptUrl":"https:\/\/static.parastorage.com\/services\/wix-vod-widget\/1.2673.0\/editorScript.bundle.js","isStretched":{"desktop":false,"tablet":false,"mobile":false},"docking":{"desktop":{"horizontal":"HCENTER","vertical":"TOP_DOCKING"}},"viewerScriptUrl":"https:\/\/static.parastorage.com\/services\/wix-vod-widget\/1.2673.0\/viewerScript.bundle.js"},"isStandalone":true,"semanticVersion":"^0.110.0"},"isWixTPA":true},"1380b703-ce81-ff05-f115-39571d94dfcd":{"applicationId":34,"appDefinitionName":"WixStores","appFields":{"platform":{"baseUrls":{"galleryBaseUrl":"https:\/\/static.parastorage.com\/services\/wixstores-client-gallery\/1.2759.0\/","cartIconBaseUrl":"https:\/\/static.parastorage.com\/services\/wixstores-client-cart-icon\/1.1256.0\/","addToCartBaseUrl":"https:\/\/static.parastorage.com\/services\/wixstores-client-add-to-cart\/1.831.0\/","productPageBaseUrl":"https:\/\/static.parastorage.com\/services\/wixstores-client-product-page\/1.2312.0\/","productWidgetBaseUrl":"https:\/\/static.parastorage.com\/services\/wixstores-client-product-widget\/1.1324.0\/","staticsBaseUrl":"https:\/\/static.parastorage.com\/services\/wixstores-client-cart-ooi\/1.1034.0\/","wishlistBaseUrl":"https:\/\/static.parastorage.com\/services\/wixstores-client-wishlist\/1.1587.0\/"},"editorScriptUrl":"https:\/\/static.parastorage.com\/services\/wixstores-client-worker\/1.1983.0\/editor.bundle.min.js","viewerScriptUrl":"https:\/\/static.parastorage.com\/services\/wixstores-client-worker\/1.1969.0\/viewerScript.bundle.min.js","baseUrlsTemplate":{},"margins":{"desktop":{"top":{"type":"PX","value":0},"right":{"type":"PX","value":0},"bottom":{"type":"PX","value":0},"left":{"type":"PX","value":0}},"tablet":{"top":{},"right":{},"bottom":{},"left":{}},"mobile":{"top":{},"right":{},"bottom":{},"left":{}}},"height":{"desktop":{},"tablet":{},"mobile":{}},"isStretched":{},"docking":{"desktop":{"horizontal":"HCENTER","vertical":"TOP_DOCKING"},"tablet":{},"mobile":{}},"errorReporting":{},"width":{"desktop":{},"tablet":{},"mobile":{}},"viewer":{"errorReporting":{}}},"appConfig":{"siteConfig":{"siteStructureApi":"wixArtifactId:com.wixpress.serverless.serverless-wixstores-tpa-site-ss"}},"isStandalone":false,"semanticVersion":"^0.1182.0"},"isWixTPA":true},"d80111c5-a0f4-47a8-b63a-65b54d774a27":{"applicationId":50,"appDefinitionName":"Gift Card","appFields":{"platform":{"baseUrls":{"staticsBaseUrl":"https:\/\/static.parastorage.com\/services\/rise-client-gift-card-page-ooi\/1.281.0","staticsEditorBaseUrl":"https:\/\/static.parastorage.com\/services\/rise-client-gift-card-page-ooi\/1.281.0"},"margins":{"desktop":{"top":{},"right":{},"bottom":{},"left":{}},"tablet":{"top":{},"right":{},"bottom":{},"left":{}},"mobile":{"top":{},"right":{},"bottom":{},"left":{}}},"height":{"desktop":{},"tablet":{},"mobile":{}},"editorScriptUrl":"https:\/\/static.parastorage.com\/services\/rise-client-gift-card-page-ooi\/1.281.0\/editorScript.bundle.min.js","viewerScriptUrlTemplate":"","isStretched":{},"docking":{"desktop":{},"tablet":{},"mobile":{}},"viewerScriptUrl":"https:\/\/static.parastorage.com\/services\/rise-client-gift-card-page-ooi\/1.281.0\/viewerScript.bundle.min.js","errorReporting":{},"width":{"desktop":{},"tablet":{},"mobile":{}},"viewer":{"errorReporting":{}}},"isStandalone":true,"semanticVersion":"^0.80.0"},"isWixTPA":true},"148c2287-c669-d849-d153-463c7486a694":{"applicationId":53,"appDefinitionName":"Wix Groups","appFields":{"platform":{"baseUrls":{"staticsBaseUrl":"https:\/\/static.parastorage.com\/services\/social-groups-ooi\/1.0.0","staticsGroupBaseUrl":"https:\/\/static.parastorage.com\/services\/social-group\/1.1167.0\/","staticsEditorBaseUrl":"https:\/\/static.parastorage.com\/services\/social-groups-ooi\/1.0.0"},"editorScriptUrl":"https:\/\/static.parastorage.com\/services\/social-groups-ooi\/1.0.0\/editorScript.bundle.min.js","viewerScriptUrl":"https:\/\/static.parastorage.com\/services\/social-groups-ooi\/1.995.0\/viewerScript.bundle.min.js","errorReporting":{},"viewer":{"errorReporting":{}}},"appConfig":{"siteConfig":{"siteStructureApi":"wixArtifactId:com.wixpress.groups.social-groups-web"},"namespace":"wix.groups"},"isStandalone":true,"semanticVersion":"^0.1256.0"},"isWixTPA":true},"1375baa8-8eca-5659-ce9d-455b2009250d":{"applicationId":1587,"appDefinitionName":"Wix Get Subscribers","appFields":{},"isWixTPA":true},"13c1402c-27f2-d4ab-7463-ee7c89e07578":{"applicationId":1961,"appDefinitionName":"Wix Restaurants Menus","appFields":{"isStandalone":true,"semanticVersion":"^0.16.0"},"isWixTPA":true},"140603ad-af8d-84a5-2c80-a0f60cb47351":{"applicationId":2689,"appDefinitionName":"Wix Events","appFields":{"platform":{"baseUrls":{"baseUrl":"https:\/\/events.wixapps.net\/_api\/wix-one-events-server","staticsBaseUrl":"https:\/\/static.parastorage.com\/services\/events-viewer\/1.1394.0"},"editorScriptUrl":"https:\/\/static.parastorage.com\/services\/events-viewer\/1.1394.0\/editorScript.bundle.min.js","viewerScriptUrl":"https:\/\/static.parastorage.com\/services\/events-viewer\/1.1388.0\/viewerScript.bundle.min.js","baseUrlsTemplate":{"staticsBaseUrl":"https:\/\/static.parastorage.com\/services\/events-viewer\/1.1394.0"},"margins":{"desktop":{"top":{},"right":{},"bottom":{},"left":{}},"tablet":{"top":{},"right":{},"bottom":{},"left":{}},"mobile":{"top":{},"right":{},"bottom":{},"left":{}}},"height":{"desktop":{},"tablet":{},"mobile":{}},"isStretched":{},"docking":{"desktop":{},"tablet":{},"mobile":{}},"errorReporting":{"url":"https:\/\/f1ffc0b5efe04e9eb9762cd808722520@sentry.wixpress.com\/748"},"width":{"desktop":{},"tablet":{},"mobile":{}},"viewer":{"errorReporting":{"url":"https:\/\/f1ffc0b5efe04e9eb9762cd808722520@sentry.wixpress.com\/748"}},"ooiInEditor":true},"appConfig":{"siteConfig":{"siteStructureApi":"wixArtifactId:com.wixpress.wix-events-web"},"namespace":"wix.events"},"isStandalone":true,"semanticVersion":"^0.645.0"},"isWixTPA":true},"14bcded7-0066-7c35-14d7-466cb3f09103":{"applicationId":3445,"appDefinitionName":"Wix Blog","appFields":{"platform":{"baseUrls":{"apiBaseUrl":"https:\/\/apps.wix.com\/_api\/communities-blog-node-api","siteAssets":"{urlTemplate: {siteAssets}}?siteId=9a764657-9509-47ac-b617-9fdc64552d10&metaSiteId=13a0f9af-3507-42a8-9a75-14c6b71d4bce&siteRevision=222}","duplexerUrl":"duplexer.wix.com","mediaImageHost":"static.wixstatic.com","mediaVideoHost":"video.wixstatic.com","staticsBaseUrl":"https:\/\/static.parastorage.com\/services\/communities-blog-ooi\/1.367.0\/","apiBaseUrlClient":"\/_api\/communities-blog-node-api","translationsBaseUrl":"https:\/\/static.parastorage.com\/services\/communities-blog-translations\/1.3850.0\/","apiPlatformizedBaseUrl":"https:\/\/www.wix.com\/_api\/communities-blog-api-web","apiExperimentsBaseUrlClient":"\/_api\/wix-laboratory-server","apiPlatformizedBaseUrlClient":"\/_api\/communities-blog-api-web","useArchiveWidgetAdapter":"false","disableDuplexerForInstanceIds":"671e6bcb-a0a9-4ae0-98f2-f81a607bf167","provisioningModalUrl":"https:\/\/www.wix.com\/_partials\/communities-blog-provisioning-modal\/1.664.0\/modal.html","apiAggregatorBaseUrl":"\/blog-frontend-adapter-public","apiPaywallBaseUrl":"\/_api\/paywall-server","useICU":"true","categoryLabel":"true"},"editorScriptUrl":"https:\/\/static.parastorage.com\/services\/communities-blog-editor-app\/1.1313.0\/editor-app.bundle.min.js","viewerScriptUrl":"https:\/\/static.parastorage.com\/services\/communities-blog-ooi\/1.367.0\/viewerScript.bundle.min.js","baseUrlsTemplate":{},"margins":{"desktop":{"top":{"type":"PX","value":0},"right":{"type":"PX","value":0},"bottom":{"type":"PX","value":0},"left":{"type":"PX","value":0}},"tablet":{"top":{},"right":{},"bottom":{},"left":{}},"mobile":{"top":{},"right":{},"bottom":{},"left":{}}},"height":{"desktop":{},"tablet":{},"mobile":{}},"isStretched":{},"docking":{"desktop":{"horizontal":"HCENTER","vertical":"TOP_DOCKING"},"tablet":{},"mobile":{}},"errorReporting":{},"width":{"desktop":{},"tablet":{},"mobile":{}},"viewer":{"errorReporting":{}}},"appConfig":{"siteConfig":{"siteStructureApi":"wixArtifactId:com.wixpress.npm.communities-blog-node-api"}},"isStandalone":true,"semanticVersion":"^0.956.0"},"isWixTPA":true},"14ad9202-3dd3-128a-57bd-e5675fd7e313":{"applicationId":3790,"appDefinitionName":"Wix Members","appFields":{"nonDiscoverable":true,"platform":{"editorScriptUrl":"https:\/\/apps.wix.com\/members\/editor-script.js"}},"isWixTPA":true},"14ce28f7-7eb0-3745-22f8-074b0e2401fb":{"applicationId":4988,"appDefinitionName":"Profile Card","appFields":{"platform":{"editorScriptUrl":"https:\/\/static.parastorage.com\/services\/profile-card-tpa-ooi\/1.559.0\/editorScript.bundle.min.js","baseUrls":{"staticsBaseUrl":"https:\/\/static.parastorage.com\/services\/profile-card-tpa-ooi\/1.559.0\/","staticsEditorBaseUrl":"https:\/\/static.parastorage.com\/services\/profile-card-tpa-ooi\/1.559.0"},"baseUrlsTemplate":{},"margins":{"desktop":{"top":{"type":"PX","value":0},"right":{"type":"PX","value":0},"bottom":{"type":"PX","value":0},"left":{"type":"PX","value":0}},"tablet":{"top":{},"right":{},"bottom":{},"left":{}},"mobile":{"top":{},"right":{},"bottom":{},"left":{}}},"height":{"desktop":{},"tablet":{},"mobile":{}},"isStretched":{},"docking":{"desktop":{"horizontal":"HCENTER","vertical":"TOP_DOCKING"},"tablet":{},"mobile":{}},"viewerScriptUrl":"https:\/\/static.parastorage.com\/services\/profile-card-tpa-ooi\/1.559.0\/viewerScript.bundle.min.js","errorReporting":{},"width":{"desktop":{},"tablet":{},"mobile":{}},"viewer":{"errorReporting":{}}},"isStandalone":true,"semanticVersion":"^0.78.0"},"isWixTPA":true},"14cffd81-5215-0a7f-22f8-074b0e2401fb":{"applicationId":5380,"appDefinitionName":"Member Account Info","appFields":{"platform":{"baseUrls":{"staticsBaseUrl":"https:\/\/static.parastorage.com\/services\/my-account-ooi\/1.366.0\/","staticsEditorBaseUrl":"https:\/\/static.parastorage.com\/services\/my-account-ooi\/1.366.0"},"baseUrlsTemplate":{},"margins":{"desktop":{"top":{},"right":{},"bottom":{},"left":{}},"tablet":{"top":{},"right":{},"bottom":{},"left":{}},"mobile":{"top":{},"right":{},"bottom":{},"left":{}}},"height":{"desktop":{},"tablet":{},"mobile":{}},"editorScriptUrl":"https:\/\/static.parastorage.com\/services\/my-account-ooi\/1.366.0\/editorScript.bundle.min.js","isStretched":{},"docking":{"desktop":{},"tablet":{},"mobile":{}},"viewerScriptUrl":"https:\/\/static.parastorage.com\/services\/my-account-ooi\/1.366.0\/viewerScript.bundle.min.js","errorReporting":{},"width":{"desktop":{},"tablet":{},"mobile":{}},"viewer":{"errorReporting":{}}},"isStandalone":true,"semanticVersion":"^0.63.0"},"isWixTPA":true},"61f33d50-3002-4882-ae86-d319c1a249ab":{"applicationId":5381},"13d21c63-b5ec-5912-8397-c3a5ddb27a97":{"applicationId":5500,"appDefinitionName":"Wix Bookings","appFields":{"platform":{"baseUrls":{"siteAssets":"{urlTemplate: {siteAssets}}?siteId=dbf7e8f2-9695-4f3f-b258-5282eeff4580&metaSiteId=8b2114a9-339e-4562-bdc4-01621e2f84cb&siteRevision=440}","serverBaseUrl":"https:\/\/bookings.wixapps.net\/","siteHeaderUrl":"7f734527084d412f3491e0aceb1d2265_r3.json","staticsBaseUrl":"https:\/\/static.parastorage.com\/services\/bookings-widget-viewer\/1.1417.0\/","platformAppsBaseUrl":"https:\/\/static.parastorage.com\/services\/bookings-app-builder-controllers\/1.1338.0\/","serviceListStaticsBaseUrl":"https:\/\/static.parastorage.com\/services\/bookings-widget\/1.4672.0\/"},"editorScriptUrl":"https:\/\/static.parastorage.com\/services\/bookings-viewer-script\/1.2396.0\/bookingsEditorScript.bundle.min.js","viewerScriptUrl":"https:\/\/static.parastorage.com\/services\/bookings-viewer-script\/1.2396.0\/bookingsViewerScript.bundle.min.js","baseUrlsTemplate":{},"margins":{"desktop":{"top":{"type":"PX","value":0},"right":{"type":"PX","value":0},"bottom":{"type":"PX","value":0},"left":{"type":"PX","value":0}},"tablet":{"top":{},"right":{},"bottom":{},"left":{}},"mobile":{"top":{},"right":{},"bottom":{},"left":{}}},"height":{"desktop":{},"tablet":{},"mobile":{}},"isStretched":{},"docking":{"desktop":{"horizontal":"HCENTER","vertical":"TOP_DOCKING"},"tablet":{},"mobile":{}},"errorReporting":{},"width":{"desktop":{},"tablet":{},"mobile":{}},"viewer":{"errorReporting":{}}},"appConfig":{"siteConfig":{"siteStructureApi":"wixArtifactId:com.wixpress.bookings.services-catalog-server"}},"isStandalone":true,"semanticVersion":"^0.1183.0"},"isWixTPA":true},"13ee112c-7aca-8530-909b-ca5fd7039bf8":{"applicationId":5952,"appDefinitionName":"Wix Weather","appFields":{"isStandalone":true,"semanticVersion":"^0.8.0"},"isWixTPA":true},"1429e204-2254-7f40-836b-5ffd769ac4c0":{"applicationId":6582,"appDefinitionName":"Right Click Protect","appFields":{"platform":{"margins":{"desktop":{"top":{},"right":{},"bottom":{},"left":{}},"tablet":{"top":{},"right":{},"bottom":{},"left":{}},"mobile":{"top":{},"right":{},"bottom":{},"left":{}}},"height":{"desktop":{},"tablet":{},"mobile":{}},"isStretched":{},"docking":{"desktop":{},"tablet":{},"mobile":{}},"viewerScriptUrl":"https:\/\/static.parastorage.com\/services\/right-click-protect\/1.184.0\/viewerScript.bundle.min.js","errorReporting":{},"width":{"desktop":{},"tablet":{},"mobile":{}},"viewer":{"errorReporting":{}},"migratingToOoi":"true"},"isStandalone":true,"semanticVersion":"^0.13.0"},"isWixTPA":true},"13dbe2b2-396a-de94-c5ab-093bba38e073":{"applicationId":6666,"appDefinitionName":"Wix Language Menu","appFields":{},"isWixTPA":true},"134139f3-f2a0-2c2c-693c-ed22165cfd84":{"applicationId":7591,"appDefinitionName":"Table Master","appFields":{},"isWixTPA":true},"12e0dab3-a3cf-d446-2251-450722a9f464":{"applicationId":7828,"appDefinitionName":"Wix Countdown Clock","appFields":{"isStandalone":true,"semanticVersion":"^2.13.0"},"isWixTPA":true},"1372a040-d836-0c7b-3e08-b0a4086de594":{"applicationId":8775,"appDefinitionName":"Cookie Alert","appFields":{},"isWixTPA":true},"14c92d28-031e-7910-c9a8-a670011e062d":{"applicationId":9112,"appDefinitionName":"Wix FAQ","appFields":{"isStandalone":true,"semanticVersion":"^5.47.0"},"isWixTPA":true},"13a0fdb7-8f49-2cb3-c634-c9158ba38c0d":{"applicationId":10072,"appDefinitionName":"Back to Top","appFields":{},"isWixTPA":true},"12d0391f-f7a2-9f43-153d-883f9017e252":{"applicationId":10426,"appDefinitionName":"Google Drive","appFields":{"isStandalone":true,"semanticVersion":"^0.11.0"},"isWixTPA":true},"13ee10a3-ecb9-7eff-4298-d2f9f34acf0d":{"applicationId":11184,"appDefinitionName":"PDF Viewer","appFields":{"isStandalone":true,"semanticVersion":"^0.6.0"},"isWixTPA":true},"1365f9c7-cd93-bab2-d8ef-4a661300ac8c":{"applicationId":13839,"appDefinitionName":"Countdown Timer","appFields":{"packagePickerV2":[{"appId":"f652708f-a809-4106-9c8a-bedf7761e379","model":{"plans":[{"id":"c1dc2e81-8f7b-4876-a048-b053d2a97960","name":"Starter","billing":{"yearlyPrice":2.4800000190735,"monthlyPrice":2.9900000095367,"oneTimePrice":0,"yearlyDiscountPercent":17},"vendorId":"premium","featureList":{"34b525bc-eedd-43ad-9dcc-ca460a1537be":"","6adda941-8af8-4752-a7d7-85c74d75d689":"","992818c3-bb4f-4c30-ae4e-f3238479e668":"","b545090f-9577-476a-8d9c-aebcc037d3ea":"2","e640cb5e-f77a-4d2d-9b4a-fdaa31f91e8e":"","eb812d35-7b52-470d-8757-9f8d40dbfd9a":"","f7569edb-c5ac-43de-9f2a-02b99d6a6f62":""},"mostPopular":false},{"id":"769ae6d1-ebfa-44ea-ac95-1349cbe40eb1","name":"Pro","billing":{"yearlyPrice":3.9900000095367,"monthlyPrice":5.6999998092651,"oneTimePrice":0,"yearlyDiscountPercent":30},"vendorId":"pro","featureList":{"34b525bc-eedd-43ad-9dcc-ca460a1537be":"","6adda941-8af8-4752-a7d7-85c74d75d689":"","6d76332f-f1c1-4fbb-aa2e-358000ceb5d5":"","992818c3-bb4f-4c30-ae4e-f3238479e668":"","9a395e38-a942-4042-a633-39f109451958":"","b545090f-9577-476a-8d9c-aebcc037d3ea":"3","c2de7063-6cc8-4b1d-99eb-a60a27fc897e":"","e640cb5e-f77a-4d2d-9b4a-fdaa31f91e8e":"","eb812d35-7b52-470d-8757-9f8d40dbfd9a":"","f7569edb-c5ac-43de-9f2a-02b99d6a6f62":""},"mostPopular":true},{"id":"41ac1422-9b34-4457-b680-486f24da3278","name":"Business","billing":{"yearlyPrice":6.6300001144409,"monthlyPrice":7.9899997711182,"oneTimePrice":0,"yearlyDiscountPercent":17},"vendorId":"business","featureList":{"34b525bc-eedd-43ad-9dcc-ca460a1537be":"","6adda941-8af8-4752-a7d7-85c74d75d689":"","6d76332f-f1c1-4fbb-aa2e-358000ceb5d5":"","992818c3-bb4f-4c30-ae4e-f3238479e668":"","9a395e38-a942-4042-a633-39f109451958":"","b545090f-9577-476a-8d9c-aebcc037d3ea":"Unlimited","c2de7063-6cc8-4b1d-99eb-a60a27fc897e":"","e640cb5e-f77a-4d2d-9b4a-fdaa31f91e8e":"","eb812d35-7b52-470d-8757-9f8d40dbfd9a":"","f7569edb-c5ac-43de-9f2a-02b99d6a6f62":""},"mostPopular":false}],"features":[{"id":"992818c3-bb4f-4c30-ae4e-f3238479e668","name":"No POWr Logo","description":"Remove the POWr logo from your Countdown Timer."},{"id":"b545090f-9577-476a-8d9c-aebcc037d3ea","name":"Number of Counters","description":"The number of different counters you can add to one website."},{"id":"eb812d35-7b52-470d-8757-9f8d40dbfd9a","name":"Custom Content After Count","description":"Add a custom message after your countdown is over."},{"id":"6adda941-8af8-4752-a7d7-85c74d75d689","name":"Hide Days, Hours or Minutes","description":"Choose to hide days, hours or minutes for longer countdowns."},{"id":"f7569edb-c5ac-43de-9f2a-02b99d6a6f62","name":"Automatically Repeat Timer","description":"Set your timer to automatically repeat (e.g. every month, immediately after count, once a year)."},{"id":"34b525bc-eedd-43ad-9dcc-ca460a1537be","name":"Paypal or Custom Button","description":"Add a 'Buy Now' or custom button to your timer to take payments or redirect visitors."},{"id":"e640cb5e-f77a-4d2d-9b4a-fdaa31f91e8e","name":"Advanced Animation Effects","description":"Choose an animation style for your counter (e.g. slide down, flip)."},{"id":"9a395e38-a942-4042-a633-39f109451958","name":"Countdown Timer per Visitor","description":"Get more sales with a limited time offer that resets for each new visitor!"},{"id":"6d76332f-f1c1-4fbb-aa2e-358000ceb5d5","name":"Count Up Number per Visitor","description":"Make your products look extra popular with a count-up timer that resets for each visitor!"},{"id":"c2de7063-6cc8-4b1d-99eb-a60a27fc897e","name":"Countdown Number per Visitor","description":"Get customers excited about your products with a stock countdown that resets for each new visitor!"}],"languageCode":"en","businessModel":"FREEMIUM","freeTrialDays":0,"isInAppPurchase":false,"isExternalPricing":false},"languageCode":"en"}],"featuresForNewPackagePicker":[],"isStandalone":true,"semanticVersion":"^1.5.0"},"isWixTPA":false},"14724f35-6794-cd1a-0244-25fd138f9242":{"applicationId":14820,"appDefinitionName":"Wix Forum","appFields":{"platform":{"baseUrls":{"apiBaseUrl":"https:\/\/forums.wix.com\/_api\/","staticsBaseUrl":"https:\/\/static.parastorage.com\/services\/communities-forum-client\/1.783.0\/","apiBadgesBaseUrl":"https:\/\/forums.wix.com\/_api\/members-badges-server\/","apiBaseUrlClient":"\/_api\/communities\/","oembedBaseUrlClient":"\/rich-content\/oembed","translationsBaseUrl":"https:\/\/static.parastorage.com\/services\/communities-translations\/1.3945.0\/","apiSiteMembersBaseUrl":"http:\/\/www.wix.com\/_api\/wix-sm-webapp\/","apiBadgesBaseUrlClient":"\/_api\/members-badges-server\/","apiMembersGroupsBaseUrl":"https:\/\/www.wix.com\/_api\/members-groups-web\/","apiPaidPlansBaseUrlClient":"\/_api\/paid-plans\/","apiSiteMembersBaseUrlClient":"\/_api\/wix-sm-webapp\/","apiMembersGroupsBaseUrlClient":"\/_api\/members-groups-web\/","apiPaidPlansBaseUrl":"https:\/\/www.wix.com\/_api\/paid-plans\/"},"editorScriptUrl":"https:\/\/static.parastorage.com\/services\/communities-forum-client\/1.782.0\/editorScript.bundle.min.js","viewerScriptUrl":"https:\/\/static.parastorage.com\/services\/communities-forum-client\/1.783.0\/viewerScript.bundle.min.js","baseUrlsTemplate":{},"margins":{"desktop":{"top":{"type":"PX","value":0},"right":{"type":"PX","value":0},"bottom":{"type":"PX","value":0},"left":{"type":"PX","value":0}},"tablet":{"top":{},"right":{},"bottom":{},"left":{}},"mobile":{"top":{},"right":{},"bottom":{},"left":{}}},"height":{"desktop":{},"tablet":{},"mobile":{}},"isStretched":{},"docking":{"desktop":{"horizontal":"HCENTER","vertical":"TOP_DOCKING"},"tablet":{},"mobile":{}},"errorReporting":{},"width":{"desktop":{},"tablet":{},"mobile":{}},"viewer":{"errorReporting":{}}},"appConfig":{"siteConfig":{"siteStructureApi":"wixArtifactId:com.wixpress.platform.serverless-forum"}},"isStandalone":true,"semanticVersion":"^0.577.0"},"isWixTPA":true},"14dbef06-cc42-5583-32a7-3abd44da4908":{"applicationId":15086,"appDefinitionName":"Members About","appFields":{"platform":{"baseUrls":{"staticsBaseUrl":"https:\/\/static.parastorage.com\/services\/members-about-ooi\/1.193.0\/","staticsEditorBaseUrl":"https:\/\/static.parastorage.com\/services\/members-about-ooi\/1.193.0"},"baseUrlsTemplate":{},"margins":{"desktop":{"top":{"type":"PX","value":0},"right":{"type":"PX","value":0},"bottom":{"type":"PX","value":0},"left":{"type":"PX","value":0}},"tablet":{"top":{},"right":{},"bottom":{},"left":{}},"mobile":{"top":{},"right":{},"bottom":{},"left":{}}},"height":{"desktop":{},"tablet":{},"mobile":{}},"editorScriptUrl":"https:\/\/static.parastorage.com\/services\/members-about-ooi\/1.193.0\/editorScript.bundle.min.js","isStretched":{},"docking":{"desktop":{"horizontal":"HCENTER","vertical":"TOP_DOCKING"},"tablet":{},"mobile":{}},"viewerScriptUrl":"https:\/\/static.parastorage.com\/services\/members-about-ooi\/1.193.0\/viewerScript.bundle.min.js","errorReporting":{},"width":{"desktop":{},"tablet":{},"mobile":{}},"viewer":{"errorReporting":{}}},"isStandalone":true,"semanticVersion":"^0.38.0"},"isWixTPA":true},"14ebe801-d78a-daa9-c9e5-0286a891e46f":{"applicationId":15280,"appDefinitionName":"Followers","appFields":{"platform":{"margins":{"desktop":{"top":{"type":"PX","value":0},"right":{"type":"PX","value":0},"bottom":{"type":"PX","value":0},"left":{"type":"PX","value":0}},"tablet":{"top":{},"right":{},"bottom":{},"left":{}},"mobile":{"top":{},"right":{},"bottom":{},"left":{}}},"height":{"desktop":{},"tablet":{},"mobile":{}},"editorScriptUrl":"https:\/\/static.parastorage.com\/services\/members-area-app-editor-script\/1.318.0\/editorScript.bundle.min.js","viewerScriptUrlTemplate":"","isStretched":{},"docking":{"desktop":{"horizontal":"HCENTER","vertical":"TOP_DOCKING"},"tablet":{},"mobile":{}},"errorReporting":{},"width":{"desktop":{},"tablet":{},"mobile":{}},"viewer":{"errorReporting":{}}},"isStandalone":true,"semanticVersion":"^0.8.0"},"isWixTPA":true},"14dbefd2-01b4-fb61-32a7-3abd44da4908":{"applicationId":16069,"appDefinitionName":"Members","appFields":{"platform":{"margins":{"desktop":{"top":{"type":"PX","value":0},"right":{"type":"PX","value":0},"bottom":{"type":"PX","value":0},"left":{"type":"PX","value":0}},"tablet":{"top":{},"right":{},"bottom":{},"left":{}},"mobile":{"top":{},"right":{},"bottom":{},"left":{}}},"height":{"desktop":{},"tablet":{},"mobile":{}},"editorScriptUrl":"https:\/\/static.parastorage.com\/services\/members-area-app-editor-script\/1.318.0\/editorScript.bundle.min.js","viewerScriptUrlTemplate":"","isStretched":{},"docking":{"desktop":{"horizontal":"HCENTER","vertical":"TOP_DOCKING"},"tablet":{},"mobile":{}},"errorReporting":{},"width":{"desktop":{},"tablet":{},"mobile":{}},"viewer":{"errorReporting":{}}},"isStandalone":true,"semanticVersion":"^0.16.0"},"isWixTPA":true},"14f25924-5664-31b2-9568-f9c5ed98c9b1":{"applicationId":16997,"appDefinitionName":"communities-notifications-app","appFields":{},"isWixTPA":true},"14f25dc5-6af3-5420-9568-f9c5ed98c9b1":{"applicationId":17830,"appDefinitionName":"Settings","appFields":{},"isWixTPA":true},"1370ce0c-45df-9380-585d-b796e03f9351":{"applicationId":19635,"appDefinitionName":"Lumifish Timeline","appFields":{"packagePickerV2":[{"model":{"plans":[{"id":"fee1b1e5-f06a-4492-8dff-8f5500c66cb4","name":"Free","billing":{"yearlyPrice":0,"monthlyPrice":0,"oneTimePrice":0,"yearlyDiscountPercent":0},"featureList":{"1f7cc8c9-d193-4d95-bb72-25663edc15eb":"2","2e304437-4977-4366-a156-45cb083d77ee":"1","7d88af02-7e84-4870-ab83-7404a91b6895":"","8d7acb96-1c5e-4778-a6f5-7cb215e7349b":""},"mostPopular":false},{"id":"08c9e30f-ea6d-4e9d-9ed1-de91b78e1c89","name":"Premium","billing":{"yearlyPrice":2.5,"monthlyPrice":2.9900000095367,"oneTimePrice":0,"yearlyDiscountPercent":16},"vendorId":"timeline_premium","featureList":{"1f7cc8c9-d193-4d95-bb72-25663edc15eb":"Unlimited","2e304437-4977-4366-a156-45cb083d77ee":"5","6399bc6c-242e-4865-8fa0-bd4035f4c9c5":"","7d88af02-7e84-4870-ab83-7404a91b6895":"","8d7acb96-1c5e-4778-a6f5-7cb215e7349b":"","c67245a1-a4a3-4b3c-9cdd-a752217ef869":""},"mostPopular":false}],"features":[{"id":"1f7cc8c9-d193-4d95-bb72-25663edc15eb","name":"Stunning templates","description":"Choose from a selection of beautiful timeline templates to display on your site."},{"id":"7d88af02-7e84-4870-ab83-7404a91b6895","name":"Setup timeline in minutes","description":"Setup your timeline and display your personal history in minutes. Instantly add, edit or remove posts. "},{"id":"2e304437-4977-4366-a156-45cb083d77ee","name":"Assign images to your posts","description":"Add pictures to visually represent your timeline posts."},{"id":"8d7acb96-1c5e-4778-a6f5-7cb215e7349b","name":"Horizontal vs Vertical ","description":"Select a vertical or horizontal layout for your posts. "},{"id":"c67245a1-a4a3-4b3c-9cdd-a752217ef869","name":"Add links to your timeline","description":"Add links to make your timeline more attractive and engaging to visitors. "},{"id":"6399bc6c-242e-4865-8fa0-bd4035f4c9c5","name":"Prioritize timeline posts","description":"Rank your timeline posts from most important to less important. You can instantly change the way they look, making important posts bigger so they stand out. "}],"languageCode":"en","businessModel":"FREEMIUM","freeTrialDays":0,"isInAppPurchase":false,"isExternalPricing":false}}],"featuresForNewPackagePicker":[]},"isWixTPA":false},"1537b24e-29d1-6d8f-b8e1-d6860f2f70b9":{"applicationId":20404,"appDefinitionName":"Wix File Share","appFields":{"platform":{"editorScriptUrl":"https:\/\/static.parastorage.com\/services\/yoshi-shared-gallery\/1.890.0\/fs-editor-app.bundle.js","margins":{"desktop":{"top":{},"right":{},"bottom":{},"left":{}},"tablet":{"top":{},"right":{},"bottom":{},"left":{}},"mobile":{"top":{},"right":{},"bottom":{},"left":{}}},"height":{"desktop":{},"tablet":{},"mobile":{}},"isStretched":{},"docking":{"desktop":{},"tablet":{},"mobile":{}},"errorReporting":{},"width":{"desktop":{},"tablet":{},"mobile":{}},"viewer":{"errorReporting":{}}},"isStandalone":true,"semanticVersion":"^0.49.0"},"isWixTPA":true},"14a85b13-d7da-ee8e-7290-3b93340f63fa":{"applicationId":21715,"appDefinitionName":"SoundCloud","appFields":{},"isWixTPA":true},"4aebd0cb-fbdb-4da7-b5d1-d05660a30172":{"applicationId":23110,"appDefinitionName":"[Migrated] - My Wallet","appFields":{"isStandalone":true},"isWixTPA":true},"1522827f-c56c-a5c9-2ac9-00f9e6ae12d3":{"applicationId":24551,"appDefinitionName":"Wix Pricing Plans","appFields":{"platform":{"editorScriptUrl":"https:\/\/static.parastorage.com\/services\/pricing-plans-tpa\/1.976.0\/editorScript.bundle.min.js","margins":{"desktop":{"top":{"type":"PX","value":0},"right":{"type":"PX","value":0},"bottom":{"type":"PX","value":0},"left":{"type":"PX","value":0}},"tablet":{"top":{},"right":{},"bottom":{},"left":{}},"mobile":{"top":{},"right":{},"bottom":{},"left":{}}},"height":{"desktop":{},"tablet":{},"mobile":{}},"isStretched":{},"docking":{"desktop":{"horizontal":"HCENTER","vertical":"TOP_DOCKING"},"tablet":{},"mobile":{}},"viewerScriptUrl":"https:\/\/static.parastorage.com\/services\/pricing-plans-tpa\/1.976.0\/viewerScript.bundle.min.js","errorReporting":{},"width":{"desktop":{},"tablet":{},"mobile":{}},"viewer":{"errorReporting":{}},"migratingToOoi":true},"isStandalone":true,"semanticVersion":"^0.112.0"},"isWixTPA":true},"2bef2abe-7abe-43da-889c-53c1500a328c":{"applicationId":25247,"appDefinitionName":"My Subscriptions","appFields":{"platform":{"baseUrls":{"staticsBaseUrl":"https:\/\/static.parastorage.com\/services\/subscriptions-tpa\/1.402.0\/","staticsEditorBaseUrl":"https:\/\/static.parastorage.com\/services\/subscriptions-tpa\/1.402.0"},"baseUrlsTemplate":{},"margins":{"desktop":{"top":{},"right":{},"bottom":{},"left":{}},"tablet":{"top":{},"right":{},"bottom":{},"left":{}},"mobile":{"top":{},"right":{},"bottom":{},"left":{}}},"height":{"desktop":{},"tablet":{},"mobile":{}},"editorScriptUrl":"https:\/\/static.parastorage.com\/services\/subscriptions-tpa\/1.402.0\/editorScript.bundle.min.js","isStretched":{},"docking":{"desktop":{},"tablet":{},"mobile":{}},"viewerScriptUrl":"https:\/\/static.parastorage.com\/services\/subscriptions-tpa\/1.402.0\/viewerScript.bundle.min.js","errorReporting":{},"width":{"desktop":{},"tablet":{},"mobile":{}},"viewer":{"errorReporting":{}}},"isStandalone":true,"semanticVersion":"^0.46.0"},"isWixTPA":true},"1505b775-e885-eb1b-b665-1e485d9bf90e":{"applicationId":28654,"appDefinitionName":"My Addresses","appFields":{},"isWixTPA":true},"949cfcc9-2a3f-4a96-bd6c-11d9d82763a4":{"applicationId":30579,"appDefinitionName":"ricos-viewer-ooi","appFields":{"platform":{"baseUrls":{"staticsBaseUrl":"https:\/\/static.parastorage.com\/services\/ricos-viewer-ooi\/2.53.0\/","staticsEditorBaseUrl":"https:\/\/static.parastorage.com\/services\/ricos-viewer-ooi\/2.53.0"},"baseUrlsTemplate":{},"margins":{"desktop":{"top":{},"right":{},"bottom":{},"left":{}},"tablet":{"top":{},"right":{},"bottom":{},"left":{}},"mobile":{"top":{},"right":{},"bottom":{},"left":{}}},"height":{"desktop":{},"tablet":{},"mobile":{}},"editorScriptUrl":"https:\/\/static.parastorage.com\/services\/ricos-viewer-ooi\/2.53.0\/editorScript.bundle.min.js","isStretched":{},"docking":{"desktop":{},"tablet":{},"mobile":{}},"viewerScriptUrl":"https:\/\/static.parastorage.com\/services\/ricos-viewer-ooi\/2.53.0\/viewerScript.bundle.min.js","errorReporting":{"url":"https:\/\/1eeb89147c984dc6bc3ffafd9e6cd089@sentry.wixpress.com\/809"},"width":{"desktop":{},"tablet":{},"mobile":{}},"viewer":{"errorReporting":{"url":"https:\/\/1eeb89147c984dc6bc3ffafd9e6cd089@sentry.wixpress.com\/809"}}},"isStandalone":true,"semanticVersion":"^0.165.0"},"isWixTPA":true},"14271d6f-ba62-d045-549b-ab972ae1f70e":{"applicationId":32249,"appDefinitionName":"Wix Pro Gallery","appFields":{"platform":{"baseUrls":{"santaWrapperBaseUrl":"https:\/\/static.parastorage.com\/services\/pro-gallery-santa-wrapper\/1.2555.0\/"},"baseUrlsTemplate":{},"margins":{"desktop":{"top":{},"right":{},"bottom":{},"left":{}},"tablet":{"top":{},"right":{},"bottom":{},"left":{}},"mobile":{"top":{},"right":{},"bottom":{},"left":{}}},"height":{"desktop":{},"tablet":{},"mobile":{}},"cloneAppDataUrl":"https:\/\/progallery.wixapps.net\/_api\/gallery\/clone","editorScriptUrl":"https:\/\/static.parastorage.com\/services\/pro-gallery-santa-wrapper\/1.2211.0\/editorScript.bundle.min.js","isStretched":{},"docking":{"desktop":{},"tablet":{},"mobile":{}},"viewerScriptUrl":"https:\/\/static.parastorage.com\/services\/pro-gallery-santa-wrapper\/1.2555.0\/viewerScript.bundle.min.js","errorReporting":{},"width":{"desktop":{},"tablet":{},"mobile":{}},"shouldCloneDataPerComponent":true,"viewer":{"errorReporting":{}}},"isStandalone":true,"semanticVersion":"^0.559.0"},"isWixTPA":true}},"previewMode":false,"siteRevision":5051,"userFileDomainUrl":"filesusr.com","metaSiteId":"92b3fa7b-06ac-42b4-a39b-f0e56ad896ba","isPremiumDomain":true,"experiments":{"dm_enableDefaultA11ySettings":true,"storeSanpshotOnRedis":true,"specs.thunderbolt.responsiveAbsoluteChildrenPosition":true,"specs.promote.ar.reportNonStoresPurchaseEventsFromRest":true,"test.loopenbaum.LoggedInSpec":true,"specs.thunderbolt.exposeSendSetPasswordInVelo":true,"dm_linkRelDefaults":true,"specs.thunderbolt.WixCodeReplaceConsole":true,"specs.wixData.DynamicPagesRouter":true,"specs.thunderbolt.newLoginFlowOnProtectedCollection":true,"specs.thunderbolt.byRefV2":true,"specs.thunderbolt.DatePickerPortal":true,"dm_migrateToTextTheme":true,"specs.thunderbolt.WaitForRequireJSCodeEmbeds":true,"specs.thunderbolt.module_federation":true,"specs.thunderbolt.LinkBarPlaceholderImages":true,"thisiscool":true,"specs.thunderbolt.rejectApprovalNeededAuthenticationRequests":true,"specs.thunderbolt.checkIOSToAvoidBeacon":true,"specs.thunderbolt.LoginSocialBarNewStyles":true,"specs.thunderbolt.enableSsrChunkedStreaming":true,"specs.thunderbolt.veloWixMembersAmbassadorV2":true,"specs.thunderbolt.NoMasterpageWixcodeOnProtectedPages":true,"specs.thunderbolt.final_image_auto_encode":true,"specs.thunderbolt.premiumDocumentLink":true,"specs.thunderbolt.prefetchComponentsShapesInBecky":true,"specs.thunderbolt.inflatePresetsWithNoDefaultItems":true,"specs.bookings.ServicePageWarmupData":true,"specs.thunderbolt.discard_stale_platform_handlers_callbacks":true,"specs.router.ShouldSupportMultilingualBySubdirectory":true,"displayWixAdsNewVersion":true,"specs.thunderbolt.smModalsShouldWaitForAppDidMount":true,"specs.thunderbolt.ooi_css_optimization":true,"specs.thunderbolt.veloWixMembers":true,"specs.ShouldForceCaptchaVerificationOnSignupSpec":"Enabled","specs.thunderbolt.enableClientSideRenderTrailingHeader":true,"specs.thunderbolt.excludeOriginForAllPremiumDomain":true,"specs.thunderbolt.HangingSignupForNeededApprovalFlow":true,"specs.thunderbolt.maskImageCSS":true,"specs.thunderbolt.WixDataNamespace":true,"specs.thunderbolt.newAuthorizedPagesFlow":true,"specs.thunderbolt.supportDataFixerScope":true,"specs.thunderbolt.AdjustRequireJsDefaultTimeout":true,"specs.thunderbolt.resourceFetcherConformToFetchApi":true},"routersConfig":{"routers-jdhfg89r":{"prefix":"corporateportal","appDefinitionId":"14cc59bc-f0b7-15b8-e1c7-89ce41d0e0c9","config":"{\"type\":\"private\",\"patterns\":{\"\/flightoperations\":{\"appData\":{\"menuOrder\":4},\"page\":\"1a945466-6c58-4774-8b99-999ebe236dfe\",\"seoData\":{\"title\":\"Operations Center\",\"description\":\"\",\"keywords\":\"\",\"noIndex\":\"true\"},\"title\":\"Flight Operations\"},\"\/flightline\":{\"appData\":{\"menuOrder\":4},\"page\":\"e1a7d642-b3c0-47cb-bedb-6588e9400446\",\"seoData\":{\"title\":\"Flight Bulletin\",\"description\":\"\",\"keywords\":\"\",\"noIndex\":\"true\"},\"title\":\"Flight Line\"},\"\/archive\":{\"appData\":{\"menuOrder\":4},\"page\":\"476bcaa4-42b3-4cc2-9d47-51cab633c313\",\"seoData\":{\"title\":\"Archive\",\"description\":\"\",\"keywords\":\"\",\"noIndex\":\"true\"},\"title\":\"Archive\"},\"\/notifications\":{\"socialHome\":false,\"appData\":{\"numbers\":{\"key\":\"notificationsCount\",\"default\":0},\"appDefinitionId\":\"14f25924-5664-31b2-9568-f9c5ed98c9b1\",\"appPageId\":\"notifications_app\",\"menuOrder\":4,\"visibleForRoles\":[]},\"page\":\"25a99b88-1783-4bd7-8591-932f081aee51\",\"seoData\":{\"title\":\"Notifications\",\"description\":\"\",\"keywords\":\"\",\"noIndex\":\"true\"},\"title\":\"Notifications\"},\"\/settings\":{\"socialHome\":false,\"appData\":{\"numbers\":{},\"appDefinitionId\":\"14f25dc5-6af3-5420-9568-f9c5ed98c9b1\",\"appPageId\":\"settings\",\"menuOrder\":4,\"visibleForRoles\":[]},\"page\":\"c7488edd-86d0-43eb-a4e8-70897e6396e9\",\"seoData\":{\"title\":\"Settings\",\"description\":\"\",\"keywords\":\"\",\"noIndex\":\"true\"},\"title\":\"Settings\"},\"\/informationcenter\":{\"appData\":{\"menuOrder\":4},\"page\":\"d651096d-38ff-4e94-9bbb-b0090a105550\",\"seoData\":{\"title\":\"Information Center\",\"description\":\"\",\"keywords\":\"\",\"noIndex\":\"true\"},\"title\":\"Crew Center\"},\"\/reservations-flightexperiences\":{\"socialHome\":false,\"appData\":{\"appDefinitionId\":\"13d21c63-b5ec-5912-8397-c3a5ddb27a97\",\"appPageId\":\"bookings_member_area\",\"menuOrder\":2,\"visibleForRoles\":[]},\"page\":\"49e05141-0f1b-4db7-85a7-d66614a7bb64\",\"seoData\":{\"title\":\"Flight Experience Overview\",\"description\":\"\",\"keywords\":\"\",\"noIndex\":\"true\"},\"title\":\"My Bookings\"},\"\/shareflight-new-listing\":{\"socialHome\":false,\"appData\":{\"appDefinitionId\":\"14cc59bc-f0b7-15b8-e1c7-89ce41d0e0c9\",\"appPageId\":\"\",\"menuOrder\":2,\"visibleForRoles\":[]},\"page\":\"92feb677-8380-4a5a-bccf-afc7da8244b8\",\"seoData\":{\"title\":\"Publish New ShareFlight\",\"description\":\"\",\"keywords\":\"\",\"noIndex\":\"true\"},\"title\":\"New Private Page\",\"pageId\":\"srgua\"},\"\/my-subscriptions\":{\"socialHome\":false,\"appData\":{\"numbers\":{},\"appDefinitionId\":\"2bef2abe-7abe-43da-889c-53c1500a328c\",\"appPageId\":\"My Subscriptions\",\"menuOrder\":2,\"visibleForRoles\":[]},\"page\":\"e678ae52-f4c4-460a-82a3-082539e85884\",\"seoData\":{\"title\":\"ShareFlight Premium\",\"description\":\"\",\"keywords\":\"\",\"noIndex\":\"true\"},\"title\":\"My Subscriptions\"},\"\/my-orders\":{\"socialHome\":false,\"appData\":{\"numbers\":{},\"appDefinitionId\":\"1380b703-ce81-ff05-f115-39571d94dfcd\",\"appPageId\":\"order_history\",\"menuOrder\":2,\"visibleForRoles\":[]},\"page\":\"8e8dcbeb-4ffe-4e74-8971-2afe3276379f\",\"seoData\":{\"title\":\"My Orders\",\"description\":\"\",\"keywords\":\"\",\"noIndex\":\"true\"},\"title\":\"My Orders\"},\"\/my-addresses\":{\"socialHome\":false,\"appData\":{\"numbers\":{},\"appDefinitionId\":\"1505b775-e885-eb1b-b665-1e485d9bf90e\",\"appPageId\":\"my_addresses\",\"menuOrder\":2,\"visibleForRoles\":[]},\"page\":\"48782ded-dcdc-4ff8-93a9-5c68b0ffc2f2\",\"seoData\":{\"title\":\"My Addresses\",\"description\":\"\",\"keywords\":\"\",\"noIndex\":\"true\"},\"title\":\"My Addresses\"},\"\/my-wallet\":{\"socialHome\":false,\"appData\":{\"numbers\":{},\"appDefinitionId\":\"4aebd0cb-fbdb-4da7-b5d1-d05660a30172\",\"appPageId\":\"my_wallet\",\"menuOrder\":2,\"visibleForRoles\":[]},\"page\":\"8b0c1d0a-88f7-47d9-9d59-7d73b59e4f18\",\"seoData\":{\"title\":\"My Wallet\",\"description\":\"\",\"keywords\":\"\",\"noIndex\":\"true\"},\"title\":\"My Wallet\"},\"\/shareflightpublisher\":{\"socialHome\":false,\"appData\":{\"appDefinitionId\":\"14cc59bc-f0b7-15b8-e1c7-89ce41d0e0c9\",\"appPageId\":\"\",\"menuOrder\":2,\"visibleForRoles\":[]},\"page\":\"76eb0703-143b-4f29-a102-632014413093\",\"seoData\":{\"title\":\"ShareFlight Publisher\",\"description\":\"\",\"keywords\":\"\",\"noIndex\":\"true\"},\"title\":\"New Private Page\",\"pageId\":\"mjpml\"},\"\/central\":{\"appData\":{\"appDefinitionId\":\"14cffd81-5215-0a7f-22f8-074b0e2401fb\",\"appPageId\":\"member_info\",\"menuOrder\":3},\"page\":\"d43bd1ae-5204-4c2d-9781-29c5edd31483\",\"seoData\":{\"title\":\"Valdecott Central\",\"description\":\"\",\"keywords\":\"\",\"noIndex\":\"true\"},\"title\":\"Dashboard\"},\"\/flightmanager\":{\"socialHome\":false,\"appData\":{\"appDefinitionId\":\"14cc59bc-f0b7-15b8-e1c7-89ce41d0e0c9\",\"appPageId\":\"\",\"menuOrder\":2,\"visibleForRoles\":[]},\"page\":\"601d92fc-74c2-4137-842e-d72a935d4e35\",\"seoData\":{\"title\":\"Flight Manager\",\"description\":\"\",\"keywords\":\"\",\"noIndex\":\"true\"},\"title\":\"New Private Page\",\"pageId\":\"hhf1r\"},\"\/blank-8\":{\"socialHome\":false,\"appData\":{\"appDefinitionId\":\"14cc59bc-f0b7-15b8-e1c7-89ce41d0e0c9\",\"appPageId\":\"\",\"menuOrder\":2,\"visibleForRoles\":[]},\"page\":\"b5704b80-8a64-45df-987e-4f7e29b1b22c\",\"seoData\":{\"title\":\"ShareFlight Overview\",\"description\":\"\",\"keywords\":\"\",\"noIndex\":\"true\"},\"title\":\"New Private Page\",\"pageId\":\"clil5\"}}}","group":"members","pages":{"e678ae52-f4c4-460a-82a3-082539e85884":"hu1wp","e1a7d642-b3c0-47cb-bedb-6588e9400446":"p0apg","48782ded-dcdc-4ff8-93a9-5c68b0ffc2f2":"xp70i","b5704b80-8a64-45df-987e-4f7e29b1b22c":"clil5","601d92fc-74c2-4137-842e-d72a935d4e35":"hhf1r","25a99b88-1783-4bd7-8591-932f081aee51":"gm6te","1a945466-6c58-4774-8b99-999ebe236dfe":"ilo1e","c7488edd-86d0-43eb-a4e8-70897e6396e9":"qs2il","92feb677-8380-4a5a-bccf-afc7da8244b8":"srgua","49e05141-0f1b-4db7-85a7-d66614a7bb64":"izhpt","d651096d-38ff-4e94-9bbb-b0090a105550":"nfk71","8e8dcbeb-4ffe-4e74-8971-2afe3276379f":"mrbsd","d43bd1ae-5204-4c2d-9781-29c5edd31483":"qeu4k","476bcaa4-42b3-4cc2-9d47-51cab633c313":"xyp2i","8b0c1d0a-88f7-47d9-9d59-7d73b59e4f18":"ftvkl","76eb0703-143b-4f29-a102-632014413093":"mjpml"}},"routers-jdhfg8ai":{"prefix":"corporateentitlement","appDefinitionId":"14cc59bc-f0b7-15b8-e1c7-89ce41d0e0c9","config":"{\"type\":\"public\",\"patterns\":{\"\/{userName}\/profile\":{\"socialHome\":true,\"appData\":{\"numbers\":{},\"appDefinitionId\":\"14dbef06-cc42-5583-32a7-3abd44da4908\",\"appPageId\":\"about\",\"menuOrder\":1,\"visibleForRoles\":[]},\"page\":\"7e22fb6b-a958-437f-aeb9-5d8e3f7fcb57\",\"seoData\":{\"title\":\"My Profile\",\"description\":\"\",\"keywords\":\"\",\"noIndex\":\"true\"},\"title\":\"Profile\"},\"\/{userName}\/followers\":{\"socialHome\":false,\"appData\":{\"numbers\":{},\"appDefinitionId\":\"14ebe801-d78a-daa9-c9e5-0286a891e46f\",\"appPageId\":\"following_followers\",\"menuOrder\":2,\"visibleForRoles\":[]},\"page\":\"0eb850ab-b676-4471-973d-57d81c29f705\",\"seoData\":{\"title\":\"{userName} | Followers\",\"description\":\"\",\"keywords\":\"\",\"noIndex\":\"true\"},\"title\":\"Followers\"},\"\/{userName}\/forum-posts\":{\"socialHome\":false,\"appData\":{\"numbers\":{\"key\":\"postsCount\",\"default\":0},\"appDefinitionId\":\"14724f35-6794-cd1a-0244-25fd138f9242\",\"appPageId\":\"member-posts-page\",\"menuOrder\":2,\"visibleForRoles\":[]},\"page\":\"a064689b-3af9-4651-9347-09884a279bf3\",\"seoData\":{\"title\":\"{userName} | Forum Posts\",\"description\":\"\",\"keywords\":\"\",\"noIndex\":\"true\"},\"title\":\"Forum Posts\"},\"\/{userName}\/forum-comments\":{\"socialHome\":false,\"appData\":{\"numbers\":{\"key\":\"createdCommentsCount\",\"default\":0},\"appDefinitionId\":\"14724f35-6794-cd1a-0244-25fd138f9242\",\"appPageId\":\"member-comments-page\",\"menuOrder\":2,\"visibleForRoles\":[]},\"page\":\"0493f008-36e7-4547-8dc7-f3b910038b52\",\"seoData\":{\"title\":\"{userName} | Forum Comments\",\"description\":\"\",\"keywords\":\"\",\"noIndex\":\"true\"},\"title\":\"Forum Comments\"},\"\/{userName}\/reservations-emptylegs\":{\"socialHome\":false,\"appData\":{\"numbers\":{},\"appDefinitionId\":\"140603ad-af8d-84a5-2c80-a0f60cb47351\",\"appPageId\":\"events_members_page\",\"menuOrder\":2,\"visibleForRoles\":[]},\"page\":\"6e1c0fee-627d-4bad-90a5-c4be4a060945\",\"seoData\":{\"title\":\"Empty Leg Overview\",\"description\":\"\",\"keywords\":\"\",\"noIndex\":\"true\"},\"title\":\"Events\"},\"\/{userName}\/filemanager\":{\"socialHome\":false,\"appData\":{\"numbers\":{},\"appDefinitionId\":\"1537b24e-29d1-6d8f-b8e1-d6860f2f70b9\",\"appPageId\":\"wix_file_share_members_page\",\"menuOrder\":2,\"visibleForRoles\":[]},\"page\":\"bc08475a-9fbe-4a59-86fa-b626b477979b\",\"seoData\":{\"title\":\"File System\",\"description\":\"\",\"keywords\":\"\",\"noIndex\":\"true\"},\"title\":\"Files\"}}}","group":"members","pages":{"a064689b-3af9-4651-9347-09884a279bf3":"vrt8t","0eb850ab-b676-4471-973d-57d81c29f705":"drs6o","bc08475a-9fbe-4a59-86fa-b626b477979b":"g77b0","6e1c0fee-627d-4bad-90a5-c4be4a060945":"caulr","0493f008-36e7-4547-8dc7-f3b910038b52":"casx2","7e22fb6b-a958-437f-aeb9-5d8e3f7fcb57":"u3hfj"}},"routers-ks7g6jpo":{"prefix":"shareflight-listings","appDefinitionId":"dataBinding","config":"{\"patterns\":{\"\/\":{\"pageRole\":\"68948d97-278e-4ea3-9a02-79a44f9cdc5a\",\"title\":\"ShareFlight Listings\",\"config\":{\"collection\":\"ShareFlightPublisher\",\"pageSize\":12,\"sort\":[{\"fsServiceName\":\"asc\"}],\"lowercase\":true},\"seoMetaTags\":{\"robots\":\"noindex\",\"description\":\"\",\"keywords\":\"\",\"og:image\":\"\"}},\"\/{fsServiceName}\":{\"pageRole\":\"f54be409-6902-4fad-a512-4a59c32578d7\",\"title\":\"{fsServiceName}\",\"config\":{\"collection\":\"ShareFlightPublisher\",\"pageSize\":1,\"lowercase\":true,\"sort\":[{\"fsServiceName\":\"asc\"}]},\"seoMetaTags\":{\"description\":\"{_id}\",\"robots\":\"noindex\",\"keywords\":\"\",\"og:image\":\"\"}}}}","pages":{"68948d97-278e-4ea3-9a02-79a44f9cdc5a":"sa1li","f54be409-6902-4fad-a512-4a59c32578d7":"lbint"}}},"routersByPrefix":{"corporateportal":{"routerId":"routers-jdhfg89r"},"corporateentitlement":{"routerId":"routers-jdhfg8ai"},"shareflight-listings":{"routerId":"routers-ks7g6jpo"}},"viewMode":"site","editorOrSite":"site","externalBaseUrl":"https:\/\/www.valdecottaviation.com","tpaModalConfig":{"wixTPAs":{"4":true,"5":true,"6":true,"7":true,"8":true,"9":true,"10":true,"11":true,"12":true,"14":true,"15":true,"16":true,"18":true,"19":true,"20":true,"21":true,"22":true,"23":true,"26":true,"28":true,"29":true,"31":true,"32":true,"33":true,"34":true,"39":true,"40":true,"41":true,"42":true,"46":true,"47":true,"48":true,"49":true,"50":true,"51":true,"52":true,"53":true,"1587":true,"1961":true,"2689":true,"3445":true,"3790":true,"3993":true,"4988":true,"5380":true,"5500":true,"5952":true,"6582":true,"6666":true,"7591":true,"7828":true,"8775":true,"9112":true,"10072":true,"10426":true,"11184":true,"14820":true,"15086":true,"15280":true,"16069":true,"16997":true,"17830":true,"20404":true,"21715":true,"23110":true,"24551":true,"25247":true,"26969":true,"28654":true,"29505":true,"30579":true,"32249":true}},"appSectionParams":{},"requestUrl":"https:\/\/www.valdecottaviation.com\/","isMobileView":false,"deviceType":"desktop","isMobileDevice":false,"extras":{},"tpaDebugParams":{"debugApp":null,"petri_ovr":null},"locale":"en","timeZone":"Europe\/Zurich","shouldRenderTPAsIframe":true,"debug":false,"regionalLanguage":"en"},"tpaWorkerFeature":{"tpaWorkers":{"25":{"appWorkerUrl":"https:\/\/loadbalancer.visitor-analytics.io\/worker","appDefinitionId":"13ee53b4-2343-b641-c84d-056d2e6ed2e6","appDefinitionName":"Visitor Analytics"}}},"windowWixCodeSdk":{"locale":"en-gb","isMobileFriendly":true,"formFactor":"Desktop","pageIdToRouterAppDefinitionId":{"hu1wp":"14cc59bc-f0b7-15b8-e1c7-89ce41d0e0c9","p0apg":"14cc59bc-f0b7-15b8-e1c7-89ce41d0e0c9","xp70i":"14cc59bc-f0b7-15b8-e1c7-89ce41d0e0c9","clil5":"14cc59bc-f0b7-15b8-e1c7-89ce41d0e0c9","hhf1r":"14cc59bc-f0b7-15b8-e1c7-89ce41d0e0c9","gm6te":"14cc59bc-f0b7-15b8-e1c7-89ce41d0e0c9","ilo1e":"14cc59bc-f0b7-15b8-e1c7-89ce41d0e0c9","qs2il":"14cc59bc-f0b7-15b8-e1c7-89ce41d0e0c9","srgua":"14cc59bc-f0b7-15b8-e1c7-89ce41d0e0c9","izhpt":"14cc59bc-f0b7-15b8-e1c7-89ce41d0e0c9","nfk71":"14cc59bc-f0b7-15b8-e1c7-89ce41d0e0c9","mrbsd":"14cc59bc-f0b7-15b8-e1c7-89ce41d0e0c9","qeu4k":"14cc59bc-f0b7-15b8-e1c7-89ce41d0e0c9","xyp2i":"14cc59bc-f0b7-15b8-e1c7-89ce41d0e0c9","ftvkl":"14cc59bc-f0b7-15b8-e1c7-89ce41d0e0c9","mjpml":"14cc59bc-f0b7-15b8-e1c7-89ce41d0e0c9","vrt8t":"14cc59bc-f0b7-15b8-e1c7-89ce41d0e0c9","drs6o":"14cc59bc-f0b7-15b8-e1c7-89ce41d0e0c9","g77b0":"14cc59bc-f0b7-15b8-e1c7-89ce41d0e0c9","caulr":"14cc59bc-f0b7-15b8-e1c7-89ce41d0e0c9","casx2":"14cc59bc-f0b7-15b8-e1c7-89ce41d0e0c9","u3hfj":"14cc59bc-f0b7-15b8-e1c7-89ce41d0e0c9","sa1li":"dataBinding","lbint":"dataBinding"}},"wixEmbedsApi":{"isAdminPage":false},"platform":{"landingPageId":"nxomg","isChancePlatformOnLandingPage":true,"clientWorkerUrl":"https:\/\/static.parastorage.com\/services\/wix-thunderbolt\/dist\/clientWorker.84e737bf.bundle.min.js","bootstrapData":{"isMobileView":false,"appsSpecData":{"14517e1a-3ff0-af98-408e-2bd6953c36a2":{"appDefinitionId":"14517e1a-3ff0-af98-408e-2bd6953c36a2","type":"public","instanceId":"f539eeca-7fd5-4900-8196-4ef8ede1eef2","appDefinitionName":"Wix Chat","isWixTPA":true,"isModuleFederated":false},"14ce1214-b278-a7e4-1373-00cebd1bef7c":{"appDefinitionId":"14ce1214-b278-a7e4-1373-00cebd1bef7c","type":"public","instanceId":"b492b6fa-0c6c-40bf-a3ab-474f3769c70c","appDefinitionName":"Wix Forms & Payments","isWixTPA":true,"isModuleFederated":false},"14409595-f076-4753-8303-9a86f9f71469":{"appDefinitionId":"14409595-f076-4753-8303-9a86f9f71469","type":"public","instanceId":"64406a70-7c69-4310-9c8b-56ced79c57df","appDefinitionName":"Wix Video","isWixTPA":true,"isModuleFederated":false},"1380b703-ce81-ff05-f115-39571d94dfcd":{"appDefinitionId":"1380b703-ce81-ff05-f115-39571d94dfcd","type":"public","instanceId":"c4e390ff-3aef-4588-92cc-626a53722e2d","appDefinitionName":"WixStores","isWixTPA":true,"isModuleFederated":false},"d80111c5-a0f4-47a8-b63a-65b54d774a27":{"appDefinitionId":"d80111c5-a0f4-47a8-b63a-65b54d774a27","type":"public","instanceId":"4824af84-a596-4790-965a-3049144f3908","appDefinitionName":"Gift Card","isWixTPA":true,"isModuleFederated":false},"148c2287-c669-d849-d153-463c7486a694":{"appDefinitionId":"148c2287-c669-d849-d153-463c7486a694","type":"public","instanceId":"a9c39422-342a-411f-90b2-e2847fdac191","appDefinitionName":"Wix Groups","isWixTPA":true,"isModuleFederated":false},"140603ad-af8d-84a5-2c80-a0f60cb47351":{"appDefinitionId":"140603ad-af8d-84a5-2c80-a0f60cb47351","type":"public","instanceId":"839f0fde-0128-4e33-8d2a-e874bfef36b6","appDefinitionName":"Wix Events","isWixTPA":true,"isModuleFederated":false},"14bcded7-0066-7c35-14d7-466cb3f09103":{"appDefinitionId":"14bcded7-0066-7c35-14d7-466cb3f09103","type":"public","instanceId":"dd23a5ca-207d-400a-9b64-3eeeb6fa1542","appDefinitionName":"Wix Blog","isWixTPA":true,"isModuleFederated":false},"14cc59bc-f0b7-15b8-e1c7-89ce41d0e0c9":{"appDefinitionId":"14cc59bc-f0b7-15b8-e1c7-89ce41d0e0c9","type":"public","instanceId":"8d33199f-7d9a-4f69-9f5e-de1c6ea4a272","appDefinitionName":"Wix Members Area","isWixTPA":true,"isModuleFederated":false},"14ce28f7-7eb0-3745-22f8-074b0e2401fb":{"appDefinitionId":"14ce28f7-7eb0-3745-22f8-074b0e2401fb","type":"public","instanceId":"94b66f7b-71c0-490a-84a8-59c3385f610a","appDefinitionName":"Profile Card","isWixTPA":true,"isModuleFederated":false},"14cffd81-5215-0a7f-22f8-074b0e2401fb":{"appDefinitionId":"14cffd81-5215-0a7f-22f8-074b0e2401fb","type":"public","instanceId":"ed6352a2-8e3b-4b7d-a1ac-000464aa89b8","appDefinitionName":"Member Account Info","isWixTPA":true,"isModuleFederated":false},"13d21c63-b5ec-5912-8397-c3a5ddb27a97":{"appDefinitionId":"13d21c63-b5ec-5912-8397-c3a5ddb27a97","type":"public","instanceId":"aa3fa20d-8e1e-4cd7-a3fa-f9f494dfc4f6","appDefinitionName":"Wix Bookings","isWixTPA":true,"isModuleFederated":false},"1429e204-2254-7f40-836b-5ffd769ac4c0":{"appDefinitionId":"1429e204-2254-7f40-836b-5ffd769ac4c0","type":"public","instanceId":"4a1469eb-cee2-4362-877a-3acf9fd5a7b3","appDefinitionName":"Right Click Protect","isWixTPA":true,"isModuleFederated":false},"675bbcef-18d8-41f5-800e-131ec9e08762":{"appDefinitionId":"675bbcef-18d8-41f5-800e-131ec9e08762","type":"siteextension","instanceId":"6540ef04-e439-4cfc-8dfe-ec660c0ea890","isModuleFederated":false},"14724f35-6794-cd1a-0244-25fd138f9242":{"appDefinitionId":"14724f35-6794-cd1a-0244-25fd138f9242","type":"public","instanceId":"8d624c9f-5ba9-4973-9712-82b64bf393a5","appDefinitionName":"Wix Forum","isWixTPA":true,"isModuleFederated":false},"14dbef06-cc42-5583-32a7-3abd44da4908":{"appDefinitionId":"14dbef06-cc42-5583-32a7-3abd44da4908","type":"public","instanceId":"f3780f5b-8bd1-47ca-92e5-ef53d4626903","appDefinitionName":"Members About","isWixTPA":true,"isModuleFederated":false},"1522827f-c56c-a5c9-2ac9-00f9e6ae12d3":{"appDefinitionId":"1522827f-c56c-a5c9-2ac9-00f9e6ae12d3","type":"public","instanceId":"6c84cbc0-9448-4f11-b03f-3bdfff471a68","appDefinitionName":"Wix Pricing Plans","isWixTPA":true,"isModuleFederated":false},"2bef2abe-7abe-43da-889c-53c1500a328c":{"appDefinitionId":"2bef2abe-7abe-43da-889c-53c1500a328c","type":"public","instanceId":"5678816e-ce5c-4df3-986f-8983c229c20c","appDefinitionName":"My Subscriptions","isWixTPA":true,"isModuleFederated":true},"bbe1406a-31f5-4f3f-9e0a-b39dfd25274f":{"appDefinitionId":"bbe1406a-31f5-4f3f-9e0a-b39dfd25274f","type":"public","instanceId":"9458cbea-8ac4-44a3-a3e5-5abf2e1b6f26","appDefinitionName":"sm-platform-app","isWixTPA":true,"isModuleFederated":false},"949cfcc9-2a3f-4a96-bd6c-11d9d82763a4":{"appDefinitionId":"949cfcc9-2a3f-4a96-bd6c-11d9d82763a4","type":"public","instanceId":"fb035970-8faa-4de9-a5ab-7df9dfd7135f","appDefinitionName":"ricos-viewer-ooi","isWixTPA":true,"isModuleFederated":false},"14271d6f-ba62-d045-549b-ab972ae1f70e":{"appDefinitionId":"14271d6f-ba62-d045-549b-ab972ae1f70e","type":"public","instanceId":"62a849d1-a723-48de-8da9-194663661ede","appDefinitionName":"Wix Pro Gallery","isWixTPA":true,"isModuleFederated":false},"dataBinding":{"appDefinitionId":"dataBinding","type":"application","instanceId":"6540ef04-e439-4cfc-8dfe-ec660c0ea890","appDefinitionName":"Data Binding","isWixTPA":true,"isModuleFederated":false}},"appsUrlData":{"14517e1a-3ff0-af98-408e-2bd6953c36a2":{"appDefId":"14517e1a-3ff0-af98-408e-2bd6953c36a2","appDefName":"Wix Chat","viewerScriptUrl":"https:\/\/static.parastorage.com\/services\/chat-worker\/1.868.0\/viewer-script.bundle.min.js","baseUrls":{},"widgets":{"14517f3f-ffc5-eced-f592-980aaa0bbb5c":{"controllerUrl":"","componentUrl":"","noCssComponentUrl":"","widgetId":"14517f3f-ffc5-eced-f592-980aaa0bbb5c"}}},"14ce1214-b278-a7e4-1373-00cebd1bef7c":{"appDefId":"14ce1214-b278-a7e4-1373-00cebd1bef7c","appDefName":"Wix Forms & Payments","viewerScriptUrl":"https:\/\/static.parastorage.com\/services\/forms-viewer\/1.773.0\/viewer-app.bundle.min.js","baseUrls":{"":""},"widgets":{}},"14409595-f076-4753-8303-9a86f9f71469":{"appDefId":"14409595-f076-4753-8303-9a86f9f71469","appDefName":"Wix Video","viewerScriptUrl":"https:\/\/static.parastorage.com\/services\/wix-vod-widget\/1.2673.0\/viewerScript.bundle.js","baseUrls":{"staticsBaseUrl":"https:\/\/vod-server.wix.com\/"},"widgets":{"144097ea-fea0-498e-ade7-e6de40127106":{"controllerUrl":"","componentUrl":"https:\/\/static.parastorage.com\/services\/wix-vod-widget\/1.2673.0\/viewerWidget.js","noCssComponentUrl":"","widgetId":"144097ea-fea0-498e-ade7-e6de40127106"}}},"1380b703-ce81-ff05-f115-39571d94dfcd":{"appDefId":"1380b703-ce81-ff05-f115-39571d94dfcd","appDefName":"WixStores","viewerScriptUrl":"https:\/\/static.parastorage.com\/services\/wixstores-client-worker\/1.1969.0\/viewerScript.bundle.min.js","baseUrls":{"galleryBaseUrl":"https:\/\/static.parastorage.com\/services\/wixstores-client-gallery\/1.2759.0\/","cartIconBaseUrl":"https:\/\/static.parastorage.com\/services\/wixstores-client-cart-icon\/1.1256.0\/","addToCartBaseUrl":"https:\/\/static.parastorage.com\/services\/wixstores-client-add-to-cart\/1.831.0\/","productPageBaseUrl":"https:\/\/static.parastorage.com\/services\/wixstores-client-product-page\/1.2312.0\/","productWidgetBaseUrl":"https:\/\/static.parastorage.com\/services\/wixstores-client-product-widget\/1.1324.0\/","staticsBaseUrl":"https:\/\/static.parastorage.com\/services\/wixstores-client-cart-ooi\/1.1034.0\/","wishlistBaseUrl":"https:\/\/static.parastorage.com\/services\/wixstores-client-wishlist\/1.1587.0\/"},"widgets":{"1380bba0-253e-a800-a235-88821cf3f8a4":{"controllerUrl":"https:\/\/static.parastorage.com\/services\/wixstores-client-gallery\/1.2759.0\/GridGalleryController.bundle.min.js","componentUrl":"https:\/\/static.parastorage.com\/services\/wixstores-client-gallery\/1.2759.0\/GridGalleryViewerWidget.bundle.min.js","noCssComponentUrl":"","widgetId":"1380bba0-253e-a800-a235-88821cf3f8a4"},"14e121c8-00a3-f7cc-6156-2c82a2ba8fcb":{"controllerUrl":"","componentUrl":"","noCssComponentUrl":"","widgetId":"14e121c8-00a3-f7cc-6156-2c82a2ba8fcb"},"1380bbc4-1485-9d44-4616-92e36b1ead6b":{"controllerUrl":"https:\/\/static.parastorage.com\/services\/wixstores-client-cart-icon\/1.1256.0\/cartIconController.bundle.min.js","componentUrl":"https:\/\/static.parastorage.com\/services\/wixstores-client-cart-icon\/1.1256.0\/cartIcon.bundle.min.js","noCssComponentUrl":"https:\/\/static.parastorage.com\/services\/wixstores-client-cart-icon\/1.1256.0\/cartIconNoCss.bundle.min.js","widgetId":"1380bbc4-1485-9d44-4616-92e36b1ead6b"},"13a94f09-2766-3c40-4a32-8edb5acdd8bc":{"controllerUrl":"https:\/\/static.parastorage.com\/services\/wixstores-client-product-page\/1.2312.0\/productPageController.bundle.min.js","componentUrl":"https:\/\/static.parastorage.com\/services\/wixstores-client-product-page\/1.2312.0\/productPage.bundle.min.js","noCssComponentUrl":"https:\/\/static.parastorage.com\/services\/wixstores-client-product-page\/1.2312.0\/productPageNoCss.bundle.min.js","widgetId":"13a94f09-2766-3c40-4a32-8edb5acdd8bc"},"14fd5970-8072-c276-1246-058b79e70c1a":{"controllerUrl":"","componentUrl":"","noCssComponentUrl":"","widgetId":"14fd5970-8072-c276-1246-058b79e70c1a"},"13ec3e79-e668-cc0c-2d48-e99d53a213dd":{"controllerUrl":"https:\/\/static.parastorage.com\/services\/wixstores-client-product-widget\/1.1324.0\/productWidgetController.bundle.min.js","componentUrl":"https:\/\/static.parastorage.com\/services\/wixstores-client-product-widget\/1.1324.0\/productWidget.bundle.min.js","noCssComponentUrl":"https:\/\/static.parastorage.com\/services\/wixstores-client-product-widget\/1.1324.0\/productWidgetNoCss.bundle.min.js","widgetId":"13ec3e79-e668-cc0c-2d48-e99d53a213dd"},"14666402-0bc7-b763-e875-e99840d131bd":{"controllerUrl":"https:\/\/static.parastorage.com\/services\/wixstores-client-add-to-cart\/1.831.0\/addToCartController.bundle.min.js","componentUrl":"https:\/\/static.parastorage.com\/services\/wixstores-client-add-to-cart\/1.831.0\/addToCart.bundle.min.js","noCssComponentUrl":"https:\/\/static.parastorage.com\/services\/wixstores-client-add-to-cart\/1.831.0\/addToCartNoCss.bundle.min.js","errorReportingUrl":"https:\/\/8c4075d5481d476e945486754f783364@sentry.io\/1865790","widgetId":"14666402-0bc7-b763-e875-e99840d131bd"},"a63a5215-8aa6-42af-96b1-583bfd74cff5":{"controllerUrl":"https:\/\/static.parastorage.com\/services\/wixstores-client-wishlist\/1.1587.0\/wishlistController.bundle.min.js","componentUrl":"https:\/\/static.parastorage.com\/services\/wixstores-client-wishlist\/1.1587.0\/wishlist.bundle.min.js","noCssComponentUrl":"","widgetId":"a63a5215-8aa6-42af-96b1-583bfd74cff5"},"1380bbab-4da3-36b0-efb4-2e0599971d14":{"controllerUrl":"https:\/\/static.parastorage.com\/services\/wixstores-client-cart-ooi\/1.1034.0\/cartController.bundle.min.js","componentUrl":"https:\/\/static.parastorage.com\/services\/wixstores-client-cart-ooi\/1.1034.0\/cartViewerWidget.bundle.min.js","noCssComponentUrl":"","widgetId":"1380bbab-4da3-36b0-efb4-2e0599971d14"},"13afb094-84f9-739f-44fd-78d036adb028":{"controllerUrl":"https:\/\/static.parastorage.com\/services\/wixstores-client-gallery\/1.2759.0\/GridGalleryController.bundle.min.js","componentUrl":"https:\/\/static.parastorage.com\/services\/wixstores-client-gallery\/1.2759.0\/GridGalleryViewerWidget.bundle.min.js","noCssComponentUrl":"","widgetId":"13afb094-84f9-739f-44fd-78d036adb028"},"139a41fd-0b1d-975f-6f67-e8cbdf8ccc82":{"controllerUrl":"https:\/\/static.parastorage.com\/services\/wixstores-client-gallery\/1.2759.0\/SliderGalleryController.bundle.min.js","componentUrl":"https:\/\/static.parastorage.com\/services\/wixstores-client-gallery\/1.2759.0\/SliderGalleryViewerWidget.bundle.min.js","noCssComponentUrl":"","widgetId":"139a41fd-0b1d-975f-6f67-e8cbdf8ccc82"},"1380bbb4-8df0-fd38-a235-88821cf3f8a4":{"controllerUrl":"https:\/\/static.parastorage.com\/services\/wixstores-client-thank-you-page-ooi\/1.657.0\/thankYouPageController.bundle.min.js","componentUrl":"https:\/\/static.parastorage.com\/services\/wixstores-client-thank-you-page-ooi\/1.657.0\/thankYouPageViewerWidget.bundle.min.js","noCssComponentUrl":"","widgetId":"1380bbb4-8df0-fd38-a235-88821cf3f8a4"}}},"d80111c5-a0f4-47a8-b63a-65b54d774a27":{"appDefId":"d80111c5-a0f4-47a8-b63a-65b54d774a27","appDefName":"Gift Card","viewerScriptUrl":"https:\/\/static.parastorage.com\/services\/rise-client-gift-card-page-ooi\/1.281.0\/viewerScript.bundle.min.js","baseUrls":{"staticsBaseUrl":"https:\/\/static.parastorage.com\/services\/rise-client-gift-card-page-ooi\/1.281.0","staticsEditorBaseUrl":"https:\/\/static.parastorage.com\/services\/rise-client-gift-card-page-ooi\/1.281.0"},"widgets":{"254a2b0f-97b3-4484-a29b-63562b1871e4":{"controllerUrl":"https:\/\/static.parastorage.com\/services\/rise-client-gift-card-page-ooi\/1.335.0\/GiftCardController.bundle.min.js","componentUrl":"https:\/\/static.parastorage.com\/services\/rise-client-gift-card-page-ooi\/1.335.0\/GiftCardViewerWidget.bundle.min.js","noCssComponentUrl":"","widgetId":"254a2b0f-97b3-4484-a29b-63562b1871e4"}}},"148c2287-c669-d849-d153-463c7486a694":{"appDefId":"148c2287-c669-d849-d153-463c7486a694","appDefName":"Wix Groups","viewerScriptUrl":"https:\/\/static.parastorage.com\/services\/social-groups-ooi\/1.995.0\/viewerScript.bundle.min.js","baseUrls":{"staticsBaseUrl":"https:\/\/static.parastorage.com\/services\/social-groups-ooi\/1.0.0","staticsGroupBaseUrl":"https:\/\/static.parastorage.com\/services\/social-group\/1.1167.0\/","staticsEditorBaseUrl":"https:\/\/static.parastorage.com\/services\/social-groups-ooi\/1.0.0"},"widgets":{"47a7e7bb-f412-4093-9155-1ff5adbc4dae":{"controllerUrl":"https:\/\/static.parastorage.com\/services\/social-groups-ooi\/1.995.0\/SideBySideController.bundle.min.js","componentUrl":"https:\/\/static.parastorage.com\/services\/social-groups-ooi\/1.995.0\/SideBySideViewerWidget.bundle.min.js","noCssComponentUrl":"https:\/\/static.parastorage.com\/services\/social-groups-ooi\/1.995.0\/SideBySideViewerWidgetNoCss.bundle.min.js","widgetId":"47a7e7bb-f412-4093-9155-1ff5adbc4dae"},"0a9f687f-7e00-4576-a8e1-9415844b8f44":{"controllerUrl":"https:\/\/static.parastorage.com\/services\/social-groups-ooi\/1.995.0\/GroupsListWidgetController.bundle.min.js","componentUrl":"https:\/\/static.parastorage.com\/services\/social-groups-ooi\/1.995.0\/GroupsListWidgetViewerWidget.bundle.min.js","noCssComponentUrl":"https:\/\/static.parastorage.com\/services\/social-groups-ooi\/1.995.0\/GroupsListWidgetViewerWidgetNoCss.bundle.min.js","widgetId":"0a9f687f-7e00-4576-a8e1-9415844b8f44"},"c1d78264-dd73-4564-969f-d47d619f7051":{"controllerUrl":"","componentUrl":"","noCssComponentUrl":"","widgetId":"c1d78264-dd73-4564-969f-d47d619f7051"},"8cce2b9e-8549-46c7-8ad2-f75bf28534ac":{"controllerUrl":"https:\/\/static.parastorage.com\/services\/social-groups-ooi\/1.995.0\/FeedWidgetController.bundle.min.js","componentUrl":"https:\/\/static.parastorage.com\/services\/social-groups-ooi\/1.995.0\/FeedWidgetViewerWidget.bundle.min.js","noCssComponentUrl":"https:\/\/static.parastorage.com\/services\/social-groups-ooi\/1.995.0\/FeedWidgetViewerWidgetNoCss.bundle.min.js","widgetId":"8cce2b9e-8549-46c7-8ad2-f75bf28534ac"},"a7dcdfcb-8abd-4008-af19-fed5fcd12b40":{"controllerUrl":"https:\/\/static.parastorage.com\/services\/social-groups-ooi\/1.995.0\/GroupsController.bundle.min.js","componentUrl":"https:\/\/static.parastorage.com\/services\/social-groups-ooi\/1.995.0\/GroupsViewerWidget.bundle.min.js","noCssComponentUrl":"https:\/\/static.parastorage.com\/services\/social-groups-ooi\/1.995.0\/GroupsViewerWidgetNoCss.bundle.min.js","widgetId":"a7dcdfcb-8abd-4008-af19-fed5fcd12b40"},"83b2af08-c021-40c8-a3a5-b329a959ec2b":{"controllerUrl":"https:\/\/static.parastorage.com\/services\/social-groups-ooi\/1.995.0\/GroupsListWidgetController.bundle.min.js","componentUrl":"https:\/\/static.parastorage.com\/services\/social-groups-ooi\/1.995.0\/GroupsListWidgetViewerWidget.bundle.min.js","noCssComponentUrl":"https:\/\/static.parastorage.com\/services\/social-groups-ooi\/1.995.0\/GroupsListWidgetViewerWidgetNoCss.bundle.min.js","widgetId":"83b2af08-c021-40c8-a3a5-b329a959ec2b"},"513a5d84-3ebb-4ca6-a5aa-83effd2123b9":{"controllerUrl":"https:\/\/static.parastorage.com\/services\/social-groups-ooi\/1.995.0\/GroupController.bundle.min.js","componentUrl":"https:\/\/static.parastorage.com\/services\/social-groups-ooi\/1.995.0\/GroupViewerWidget.bundle.min.js","noCssComponentUrl":"https:\/\/static.parastorage.com\/services\/social-groups-ooi\/1.995.0\/GroupViewerWidgetNoCss.bundle.min.js","widgetId":"513a5d84-3ebb-4ca6-a5aa-83effd2123b9"}}},"140603ad-af8d-84a5-2c80-a0f60cb47351":{"appDefId":"140603ad-af8d-84a5-2c80-a0f60cb47351","appDefName":"Wix Events","viewerScriptUrl":"https:\/\/static.parastorage.com\/services\/events-viewer\/1.1388.0\/viewerScript.bundle.min.js","baseUrls":{"baseUrl":"https:\/\/events.wixapps.net\/_api\/wix-one-events-server","staticsBaseUrl":"https:\/\/static.parastorage.com\/services\/events-viewer\/1.1394.0"},"errorReportingUrl":"https:\/\/f1ffc0b5efe04e9eb9762cd808722520@sentry.wixpress.com\/748","widgets":{"14d2abc2-5350-6322-487d-8c16ff833c8a":{"controllerUrl":"https:\/\/static.parastorage.com\/services\/events-viewer\/1.1388.0\/details-pageController.bundle.min.js","componentUrl":"https:\/\/static.parastorage.com\/services\/events-viewer\/1.1388.0\/details-pageViewerWidget.bundle.min.js","noCssComponentUrl":"https:\/\/static.parastorage.com\/services\/events-viewer\/1.1388.0\/details-pageViewerWidgetNoCss.bundle.min.js","errorReportingUrl":"https:\/\/f1ffc0b5efe04e9eb9762cd808722520@sentry.wixpress.com\/748","widgetId":"14d2abc2-5350-6322-487d-8c16ff833c8a"},"1440e92d-47d8-69be-ade7-e6de40127106":{"controllerUrl":"https:\/\/static.parastorage.com\/services\/events-viewer\/1.1388.0\/widgetController.bundle.min.js","componentUrl":"https:\/\/static.parastorage.com\/services\/events-viewer\/1.1388.0\/widgetViewerWidget.bundle.min.js","noCssComponentUrl":"https:\/\/static.parastorage.com\/services\/events-viewer\/1.1388.0\/widgetViewerWidgetNoCss.bundle.min.js","errorReportingUrl":"https:\/\/f1ffc0b5efe04e9eb9762cd808722520@sentry.wixpress.com\/748","widgetId":"1440e92d-47d8-69be-ade7-e6de40127106"},"405eb115-a694-4e2b-abaa-e4762808bb93":{"controllerUrl":"https:\/\/static.parastorage.com\/services\/events-viewer\/1.1388.0\/members-pageController.bundle.min.js","componentUrl":"https:\/\/static.parastorage.com\/services\/events-viewer\/1.1388.0\/members-pageViewerWidget.bundle.min.js","noCssComponentUrl":"https:\/\/static.parastorage.com\/services\/events-viewer\/1.1388.0\/members-pageViewerWidgetNoCss.bundle.min.js","errorReportingUrl":"https:\/\/f1ffc0b5efe04e9eb9762cd808722520@sentry.wixpress.com\/748","widgetId":"405eb115-a694-4e2b-abaa-e4762808bb93"},"29ad290c-8529-4204-8fcf-41ef46e0d3b0":{"controllerUrl":"https:\/\/static.parastorage.com\/services\/events-viewer\/1.1388.0\/scheduleController.bundle.min.js","componentUrl":"https:\/\/static.parastorage.com\/services\/events-viewer\/1.1388.0\/scheduleViewerWidget.bundle.min.js","noCssComponentUrl":"https:\/\/static.parastorage.com\/services\/events-viewer\/1.1388.0\/scheduleViewerWidgetNoCss.bundle.min.js","errorReportingUrl":"https:\/\/f1ffc0b5efe04e9eb9762cd808722520@sentry.wixpress.com\/748","widgetId":"29ad290c-8529-4204-8fcf-41ef46e0d3b0"}}},"14bcded7-0066-7c35-14d7-466cb3f09103":{"appDefId":"14bcded7-0066-7c35-14d7-466cb3f09103","appDefName":"Wix Blog","viewerScriptUrl":"https:\/\/static.parastorage.com\/services\/communities-blog-ooi\/1.367.0\/viewerScript.bundle.min.js","baseUrls":{"apiBaseUrl":"https:\/\/apps.wix.com\/_api\/communities-blog-node-api","siteAssets":"{urlTemplate: {siteAssets}}?siteId=9a764657-9509-47ac-b617-9fdc64552d10&metaSiteId=13a0f9af-3507-42a8-9a75-14c6b71d4bce&siteRevision=222}","duplexerUrl":"duplexer.wix.com","mediaImageHost":"static.wixstatic.com","mediaVideoHost":"video.wixstatic.com","staticsBaseUrl":"https:\/\/static.parastorage.com\/services\/communities-blog-ooi\/1.367.0\/","apiBaseUrlClient":"\/_api\/communities-blog-node-api","translationsBaseUrl":"https:\/\/static.parastorage.com\/services\/communities-blog-translations\/1.3850.0\/","apiPlatformizedBaseUrl":"https:\/\/www.wix.com\/_api\/communities-blog-api-web","apiExperimentsBaseUrlClient":"\/_api\/wix-laboratory-server","apiPlatformizedBaseUrlClient":"\/_api\/communities-blog-api-web","useArchiveWidgetAdapter":"false","disableDuplexerForInstanceIds":"671e6bcb-a0a9-4ae0-98f2-f81a607bf167","provisioningModalUrl":"https:\/\/www.wix.com\/_partials\/communities-blog-provisioning-modal\/1.664.0\/modal.html","apiAggregatorBaseUrl":"\/blog-frontend-adapter-public","apiPaywallBaseUrl":"\/_api\/paywall-server","useICU":"true","categoryLabel":"true"},"widgets":{"14f260f9-c2eb-50e8-9b3c-4d21861fe58f":{"controllerUrl":"","componentUrl":"","noCssComponentUrl":"","widgetId":"14f260f9-c2eb-50e8-9b3c-4d21861fe58f"},"14e5b36b-e545-88a0-1475-2487df7e9206":{"controllerUrl":"","componentUrl":"","noCssComponentUrl":"","widgetId":"14e5b36b-e545-88a0-1475-2487df7e9206"},"14f26109-514f-f9a8-9b3c-4d21861fe58f":{"controllerUrl":"","componentUrl":"","noCssComponentUrl":"","widgetId":"14f26109-514f-f9a8-9b3c-4d21861fe58f"},"14c1462a-97f2-9f6a-7bb7-f5541f23caa6":{"controllerUrl":"","componentUrl":"https:\/\/static.parastorage.com\/services\/communities-blog-ooi\/1.367.0\/BlogViewerWidget.bundle.min.js","noCssComponentUrl":"https:\/\/static.parastorage.com\/services\/communities-blog-ooi\/1.367.0\/BlogViewerWidgetNoCss.bundle.min.js","widgetId":"14c1462a-97f2-9f6a-7bb7-f5541f23caa6"},"14e5b39b-6d47-99c3-3ee5-cee1c2574c89":{"controllerUrl":"","componentUrl":"","noCssComponentUrl":"","widgetId":"14e5b39b-6d47-99c3-3ee5-cee1c2574c89"},"1515a9e7-b579-fbbb-43fc-0e3051c14803":{"controllerUrl":"","componentUrl":"https:\/\/static.parastorage.com\/services\/communities-blog-ooi\/1.367.0\/RssButtonViewerWidget.bundle.min.js","noCssComponentUrl":"","widgetId":"1515a9e7-b579-fbbb-43fc-0e3051c14803"},"2f3d2c69-2bc4-4519-bd72-0a63dd92577f":{"controllerUrl":"","componentUrl":"https:\/\/static.parastorage.com\/services\/communities-blog-ooi\/1.367.0\/ArchiveViewerWidget.bundle.min.js","noCssComponentUrl":"https:\/\/static.parastorage.com\/services\/communities-blog-ooi\/1.367.0\/ArchiveViewerWidgetNoCss.bundle.min.js","widgetId":"2f3d2c69-2bc4-4519-bd72-0a63dd92577f"},"211b5287-14e2-4690-bb71-525908938c81":{"controllerUrl":"","componentUrl":"https:\/\/static.parastorage.com\/services\/communities-blog-ooi\/1.367.0\/PostViewerWidget.bundle.min.js","noCssComponentUrl":"https:\/\/static.parastorage.com\/services\/communities-blog-ooi\/1.367.0\/PostViewerWidgetNoCss.bundle.min.js","widgetId":"211b5287-14e2-4690-bb71-525908938c81"},"478911c3-de0c-469e-90e3-304f2f8cd6a7":{"controllerUrl":"","componentUrl":"https:\/\/static.parastorage.com\/services\/communities-blog-ooi\/1.367.0\/PostTitleViewerWidget.bundle.min.js","noCssComponentUrl":"","widgetId":"478911c3-de0c-469e-90e3-304f2f8cd6a7"},"813eb645-c6bd-4870-906d-694f30869fd9":{"controllerUrl":"","componentUrl":"https:\/\/static.parastorage.com\/services\/communities-blog-ooi\/1.367.0\/PostListViewerWidget.bundle.min.js","noCssComponentUrl":"https:\/\/static.parastorage.com\/services\/communities-blog-ooi\/1.367.0\/PostListViewerWidgetNoCss.bundle.min.js","widgetId":"813eb645-c6bd-4870-906d-694f30869fd9"},"a0d7808c-0d7d-4a40-8cf0-911a9f0de96f":{"controllerUrl":"","componentUrl":"https:\/\/static.parastorage.com\/services\/communities-blog-ooi\/1.367.0\/CategoryMenuViewerWidget.bundle.min.js","noCssComponentUrl":"https:\/\/static.parastorage.com\/services\/communities-blog-ooi\/1.367.0\/CategoryMenuViewerWidgetNoCss.bundle.min.js","widgetId":"a0d7808c-0d7d-4a40-8cf0-911a9f0de96f"},"14f260e4-ea13-f861-b0ba-4577df99b961":{"controllerUrl":"","componentUrl":"","noCssComponentUrl":"","widgetId":"14f260e4-ea13-f861-b0ba-4577df99b961"},"c0a125b8-2311-451e-99c5-89b6bba02b22":{"controllerUrl":"","componentUrl":"https:\/\/static.parastorage.com\/services\/communities-blog-ooi\/1.367.0\/TagCloudViewerWidget.bundle.min.js","noCssComponentUrl":"https:\/\/static.parastorage.com\/services\/communities-blog-ooi\/1.367.0\/TagCloudViewerWidgetNoCss.bundle.min.js","widgetId":"c0a125b8-2311-451e-99c5-89b6bba02b22"},"e5a2773b-0e6b-4cbb-a012-3b4a69e92046":{"controllerUrl":"","componentUrl":"https:\/\/static.parastorage.com\/services\/communities-blog-ooi\/1.367.0\/MyPostsViewerWidget.bundle.min.js","noCssComponentUrl":"https:\/\/static.parastorage.com\/services\/communities-blog-ooi\/1.367.0\/MyPostsViewerWidgetNoCss.bundle.min.js","widgetId":"e5a2773b-0e6b-4cbb-a012-3b4a69e92046"},"14f26118-b65b-b1c1-b6db-34d5da9dd623":{"controllerUrl":"","componentUrl":"","noCssComponentUrl":"","widgetId":"14f26118-b65b-b1c1-b6db-34d5da9dd623"}}},"14cc59bc-f0b7-15b8-e1c7-89ce41d0e0c9":{"appDefId":"14cc59bc-f0b7-15b8-e1c7-89ce41d0e0c9","appDefName":"Wix Members Area","viewerScriptUrl":"https:\/\/static.parastorage.com\/services\/santa-members-viewer-app\/1.928.0\/app.bundle.min.js","baseUrls":{},"widgets":{}},"14ce28f7-7eb0-3745-22f8-074b0e2401fb":{"appDefId":"14ce28f7-7eb0-3745-22f8-074b0e2401fb","appDefName":"Profile Card","viewerScriptUrl":"https:\/\/static.parastorage.com\/services\/profile-card-tpa-ooi\/1.559.0\/viewerScript.bundle.min.js","baseUrls":{"staticsBaseUrl":"https:\/\/static.parastorage.com\/services\/profile-card-tpa-ooi\/1.559.0\/","staticsEditorBaseUrl":"https:\/\/static.parastorage.com\/services\/profile-card-tpa-ooi\/1.559.0"},"widgets":{"14cefc05-d163-dbb7-e4ec-cd4f2c4d6ddd":{"controllerUrl":"https:\/\/static.parastorage.com\/services\/profile-card-tpa-ooi\/1.559.0\/ProfileCardController.bundle.min.js","componentUrl":"https:\/\/static.parastorage.com\/services\/profile-card-tpa-ooi\/1.559.0\/ProfileCardViewerWidget.bundle.min.js","noCssComponentUrl":"","widgetId":"14cefc05-d163-dbb7-e4ec-cd4f2c4d6ddd"}}},"14cffd81-5215-0a7f-22f8-074b0e2401fb":{"appDefId":"14cffd81-5215-0a7f-22f8-074b0e2401fb","appDefName":"Member Account Info","viewerScriptUrl":"https:\/\/static.parastorage.com\/services\/my-account-ooi\/1.366.0\/viewerScript.bundle.min.js","baseUrls":{"staticsBaseUrl":"https:\/\/static.parastorage.com\/services\/my-account-ooi\/1.366.0\/","staticsEditorBaseUrl":"https:\/\/static.parastorage.com\/services\/my-account-ooi\/1.366.0"},"widgets":{"14dd1af6-3e02-63db-0ef2-72fbc7cc3136":{"controllerUrl":"https:\/\/static.parastorage.com\/services\/my-account-ooi\/1.366.0\/MyAccountController.bundle.min.js","componentUrl":"https:\/\/static.parastorage.com\/services\/my-account-ooi\/1.366.0\/MyAccountViewerWidget.bundle.min.js","noCssComponentUrl":"","widgetId":"14dd1af6-3e02-63db-0ef2-72fbc7cc3136"}}},"13d21c63-b5ec-5912-8397-c3a5ddb27a97":{"appDefId":"13d21c63-b5ec-5912-8397-c3a5ddb27a97","appDefName":"Wix Bookings","viewerScriptUrl":"https:\/\/static.parastorage.com\/services\/bookings-viewer-script\/1.2396.0\/bookingsViewerScript.bundle.min.js","baseUrls":{"siteAssets":"{urlTemplate: {siteAssets}}?siteId=dbf7e8f2-9695-4f3f-b258-5282eeff4580&metaSiteId=8b2114a9-339e-4562-bdc4-01621e2f84cb&siteRevision=440}","serverBaseUrl":"https:\/\/bookings.wixapps.net\/","siteHeaderUrl":"7f734527084d412f3491e0aceb1d2265_r3.json","staticsBaseUrl":"https:\/\/static.parastorage.com\/services\/bookings-widget-viewer\/1.1417.0\/","platformAppsBaseUrl":"https:\/\/static.parastorage.com\/services\/bookings-app-builder-controllers\/1.1338.0\/","serviceListStaticsBaseUrl":"https:\/\/static.parastorage.com\/services\/bookings-widget\/1.4672.0\/"},"widgets":{"c7fddce1-ebf5-46b0-a309-7865384ba63f":{"controllerUrl":"","componentUrl":"","noCssComponentUrl":"","widgetId":"c7fddce1-ebf5-46b0-a309-7865384ba63f"},"169204d8-21be-4b45-b263-a997d31723dc":{"controllerUrl":"","componentUrl":"","noCssComponentUrl":"","widgetId":"169204d8-21be-4b45-b263-a997d31723dc"},"a91a0543-d4bd-4e6b-b315-9410aa27bcde":{"controllerUrl":"https:\/\/static.parastorage.com\/services\/bookings-service-details-widget\/1.1856.0\/BookingServicePageController.bundle.min.js","componentUrl":"https:\/\/static.parastorage.com\/services\/bookings-service-details-widget\/1.1856.0\/BookingServicePageViewerWidget.bundle.min.js","noCssComponentUrl":"","errorReportingUrl":"https:\/\/dd0a55ccb8124b9c9d938e3acf41f8aa@sentry.wixpress.com\/514","widgetId":"a91a0543-d4bd-4e6b-b315-9410aa27bcde"},"13d27016-697f-b82f-7512-8e20854c09f6":{"controllerUrl":"","componentUrl":"","noCssComponentUrl":"","widgetId":"13d27016-697f-b82f-7512-8e20854c09f6"},"14edb332-fdb9-2fe6-0fd1-e6293322b83b":{"controllerUrl":"","componentUrl":"","noCssComponentUrl":"","widgetId":"14edb332-fdb9-2fe6-0fd1-e6293322b83b"},"713f72a2-7a32-47e9-b5e4-6024ee57d277":{"controllerUrl":"","componentUrl":"","noCssComponentUrl":"","widgetId":"713f72a2-7a32-47e9-b5e4-6024ee57d277"},"621bc837-5943-4c76-a7ce-a0e38185301f":{"controllerUrl":"https:\/\/static.parastorage.com\/services\/bookings-widget\/1.4672.0\/createController.bundle.min.js","componentUrl":"https:\/\/static.parastorage.com\/services\/bookings-widget\/1.4672.0\/mainPageComponent.bundle.min.js","noCssComponentUrl":"","widgetId":"621bc837-5943-4c76-a7ce-a0e38185301f"},"cc882051-73c9-41a6-8f90-f6ebc9f10fe1":{"controllerUrl":"https:\/\/static.parastorage.com\/services\/bookings-widget\/1.4672.0\/createController.bundle.min.js","componentUrl":"https:\/\/static.parastorage.com\/services\/bookings-widget\/1.4672.0\/widgetComponent.bundle.min.js","noCssComponentUrl":"","widgetId":"cc882051-73c9-41a6-8f90-f6ebc9f10fe1"},"89c4023a-027e-4d2a-b6b7-0b9d345b508d":{"controllerUrl":"","componentUrl":"","noCssComponentUrl":"","widgetId":"89c4023a-027e-4d2a-b6b7-0b9d345b508d"},"985e6fc8-ce3f-4cf8-9b85-714c73f48695":{"controllerUrl":"https:\/\/static.parastorage.com\/services\/bookings-form-widget\/1.595.0\/BookingsFormController.bundle.min.js","componentUrl":"https:\/\/static.parastorage.com\/services\/bookings-form-widget\/1.595.0\/BookingsFormViewerWidget.bundle.min.js","noCssComponentUrl":"","widgetId":"985e6fc8-ce3f-4cf8-9b85-714c73f48695"},"3dc66bc5-5354-4ce6-a436-bd8394c09b0e":{"controllerUrl":"","componentUrl":"","noCssComponentUrl":"","widgetId":"3dc66bc5-5354-4ce6-a436-bd8394c09b0e"},"14756c3d-f10a-45fc-4df1-808f22aabe80":{"controllerUrl":"","componentUrl":"https:\/\/static.parastorage.com\/services\/bookings-widget-viewer\/1.1417.0\/component.bundle.min.js","noCssComponentUrl":"","widgetId":"14756c3d-f10a-45fc-4df1-808f22aabe80"},"54d912c5-52cb-4657-b8fa-e1a4cda8ed01":{"controllerUrl":"https:\/\/static.parastorage.com\/services\/bookings-calendar-widget\/1.1064.0\/BookingCalendarController.bundle.min.js","componentUrl":"https:\/\/static.parastorage.com\/services\/bookings-calendar-widget\/1.1064.0\/BookingCalendarViewerWidget.bundle.min.js","noCssComponentUrl":"","widgetId":"54d912c5-52cb-4657-b8fa-e1a4cda8ed01"}}},"1429e204-2254-7f40-836b-5ffd769ac4c0":{"appDefId":"1429e204-2254-7f40-836b-5ffd769ac4c0","appDefName":"Right Click Protect","viewerScriptUrl":"https:\/\/static.parastorage.com\/services\/right-click-protect\/1.184.0\/viewerScript.bundle.min.js","baseUrls":{},"widgets":{"1429e225-f6b0-2230-82f6-9a6aa1192f8f":{"controllerUrl":"https:\/\/static.parastorage.com\/services\/right-click-protect\/1.184.0\/RightClickProtectController.bundle.min.js","componentUrl":"https:\/\/static.parastorage.com\/services\/right-click-protect\/1.184.0\/RightClickProtectViewerWidget.bundle.min.js","noCssComponentUrl":"","widgetId":"1429e225-f6b0-2230-82f6-9a6aa1192f8f"}}},"14724f35-6794-cd1a-0244-25fd138f9242":{"appDefId":"14724f35-6794-cd1a-0244-25fd138f9242","appDefName":"Wix Forum","viewerScriptUrl":"https:\/\/static.parastorage.com\/services\/communities-forum-client\/1.783.0\/viewerScript.bundle.min.js","baseUrls":{"apiBaseUrl":"https:\/\/forums.wix.com\/_api\/","staticsBaseUrl":"https:\/\/static.parastorage.com\/services\/communities-forum-client\/1.783.0\/","apiBadgesBaseUrl":"https:\/\/forums.wix.com\/_api\/members-badges-server\/","apiBaseUrlClient":"\/_api\/communities\/","oembedBaseUrlClient":"\/rich-content\/oembed","translationsBaseUrl":"https:\/\/static.parastorage.com\/services\/communities-translations\/1.3945.0\/","apiSiteMembersBaseUrl":"http:\/\/www.wix.com\/_api\/wix-sm-webapp\/","apiBadgesBaseUrlClient":"\/_api\/members-badges-server\/","apiMembersGroupsBaseUrl":"https:\/\/www.wix.com\/_api\/members-groups-web\/","apiPaidPlansBaseUrlClient":"\/_api\/paid-plans\/","apiSiteMembersBaseUrlClient":"\/_api\/wix-sm-webapp\/","apiMembersGroupsBaseUrlClient":"\/_api\/members-groups-web\/","apiPaidPlansBaseUrl":"https:\/\/www.wix.com\/_api\/paid-plans\/"},"widgets":{"14f51b0d-8913-052b-0af2-960a9605790b":{"controllerUrl":"","componentUrl":"","noCssComponentUrl":"","widgetId":"14f51b0d-8913-052b-0af2-960a9605790b"},"151bd179-dfe6-3ca3-399c-ee97957f93a2":{"controllerUrl":"https:\/\/static.parastorage.com\/services\/communities-forum-client\/1.783.0\/RecentPostsFeedController.bundle.min.js","componentUrl":"https:\/\/static.parastorage.com\/services\/communities-forum-client\/1.783.0\/RecentPostsFeedViewerWidget.bundle.min.js","noCssComponentUrl":"https:\/\/static.parastorage.com\/services\/communities-forum-client\/1.783.0\/RecentPostsFeedViewerWidgetNoCss.bundle.min.js","errorReportingUrl":"https:\/\/baf30a2b91654c5a840931f0137bed30@sentry.wixpress.com\/1696","widgetId":"151bd179-dfe6-3ca3-399c-ee97957f93a2"},"14f51b00-3ada-272e-b6db-34d5da9dd623":{"controllerUrl":"https:\/\/static.parastorage.com\/services\/communities-forum-member-pages\/1.96.0\/MemberCommentsController.bundle.min.js","componentUrl":"https:\/\/static.parastorage.com\/services\/communities-forum-member-pages\/1.96.0\/MemberCommentsViewerWidget.bundle.min.js","noCssComponentUrl":"https:\/\/static.parastorage.com\/services\/communities-forum-member-pages\/1.96.0\/MemberCommentsViewerWidgetNoCss.bundle.min.js","errorReportingUrl":"https:\/\/0e6a29e4756740a8a63493e912ba2174@sentry.wixpress.com\/2420","widgetId":"14f51b00-3ada-272e-b6db-34d5da9dd623"},"14f0266c-e0a3-afc6-d07c-5be8e20949cd":{"controllerUrl":"https:\/\/static.parastorage.com\/services\/communities-forum-member-pages\/1.96.0\/MemberPostsController.bundle.min.js","componentUrl":"https:\/\/static.parastorage.com\/services\/communities-forum-member-pages\/1.96.0\/MemberPostsViewerWidget.bundle.min.js","noCssComponentUrl":"https:\/\/static.parastorage.com\/services\/communities-forum-member-pages\/1.96.0\/MemberPostsViewerWidgetNoCss.bundle.min.js","errorReportingUrl":"https:\/\/0e6a29e4756740a8a63493e912ba2174@sentry.wixpress.com\/2420","widgetId":"14f0266c-e0a3-afc6-d07c-5be8e20949cd"},"1489040e-001f-4631-55a9-2c29b4417126":{"controllerUrl":"https:\/\/static.parastorage.com\/services\/communities-forum-client\/1.783.0\/ForumController.bundle.min.js","componentUrl":"https:\/\/static.parastorage.com\/services\/communities-forum-client\/1.783.0\/ForumViewerWidget.bundle.min.js","noCssComponentUrl":"https:\/\/static.parastorage.com\/services\/communities-forum-client\/1.783.0\/ForumViewerWidgetNoCss.bundle.min.js","errorReportingUrl":"https:\/\/baf30a2b91654c5a840931f0137bed30@sentry.wixpress.com\/1696","widgetId":"1489040e-001f-4631-55a9-2c29b4417126"},"14760fd4-9973-682c-16fa-797dfb1f2880":{"controllerUrl":"","componentUrl":"","noCssComponentUrl":"","widgetId":"14760fd4-9973-682c-16fa-797dfb1f2880"},"1522d440-2b99-8f05-12b9-6e405ce46abc":{"controllerUrl":"","componentUrl":"","noCssComponentUrl":"","widgetId":"1522d440-2b99-8f05-12b9-6e405ce46abc"}}},"14dbef06-cc42-5583-32a7-3abd44da4908":{"appDefId":"14dbef06-cc42-5583-32a7-3abd44da4908","appDefName":"Members About","viewerScriptUrl":"https:\/\/static.parastorage.com\/services\/members-about-ooi\/1.193.0\/viewerScript.bundle.min.js","baseUrls":{"staticsBaseUrl":"https:\/\/static.parastorage.com\/services\/members-about-ooi\/1.193.0\/","staticsEditorBaseUrl":"https:\/\/static.parastorage.com\/services\/members-about-ooi\/1.193.0"},"widgets":{"14dbefb9-3b7b-c4e9-53e8-766defd30587":{"controllerUrl":"https:\/\/static.parastorage.com\/services\/members-about-ooi\/1.193.0\/ProfileController.bundle.min.js","componentUrl":"https:\/\/static.parastorage.com\/services\/members-about-ooi\/1.193.0\/ProfileViewerWidget.bundle.min.js","noCssComponentUrl":"","widgetId":"14dbefb9-3b7b-c4e9-53e8-766defd30587"}}},"1522827f-c56c-a5c9-2ac9-00f9e6ae12d3":{"appDefId":"1522827f-c56c-a5c9-2ac9-00f9e6ae12d3","appDefName":"Wix Pricing Plans","viewerScriptUrl":"https:\/\/static.parastorage.com\/services\/pricing-plans-tpa\/1.976.0\/viewerScript.bundle.min.js","baseUrls":{},"widgets":{"15293875-09d7-6913-a093-084a9b6ae7f4":{"controllerUrl":"https:\/\/static.parastorage.com\/services\/pricing-plans-tpa\/1.976.0\/PackagePickerController.bundle.min.js","componentUrl":"https:\/\/static.parastorage.com\/services\/pricing-plans-tpa\/1.976.0\/PackagePickerViewerWidget.bundle.min.js","noCssComponentUrl":"","widgetId":"15293875-09d7-6913-a093-084a9b6ae7f4"},"80a3bd56-82b4-4193-8bb4-b7cb0f3f1830":{"controllerUrl":"https:\/\/static.parastorage.com\/services\/pricing-plans-tpa\/1.976.0\/PlanListController.bundle.min.js","componentUrl":"https:\/\/static.parastorage.com\/services\/pricing-plans-tpa\/1.976.0\/PlanListViewerWidget.bundle.min.js","noCssComponentUrl":"","widgetId":"80a3bd56-82b4-4193-8bb4-b7cb0f3f1830"}}},"2bef2abe-7abe-43da-889c-53c1500a328c":{"appDefId":"2bef2abe-7abe-43da-889c-53c1500a328c","appDefName":"My Subscriptions","viewerScriptUrl":"https:\/\/static.parastorage.com\/services\/subscriptions-tpa\/1.402.0\/viewerScript.bundle.min.js","baseUrls":{"staticsBaseUrl":"https:\/\/static.parastorage.com\/services\/subscriptions-tpa\/1.402.0\/","staticsEditorBaseUrl":"https:\/\/static.parastorage.com\/services\/subscriptions-tpa\/1.402.0"},"widgets":{"b29db04a-a8f2-4bfe-bbad-21c99c1054b5":{"controllerUrl":"https:\/\/static.parastorage.com\/services\/subscriptions-tpa\/1.402.0\/MySubscriptionsController.bundle.min.js","componentUrl":"https:\/\/static.parastorage.com\/services\/subscriptions-tpa\/1.402.0\/MySubscriptionsViewerWidget.bundle.min.js","noCssComponentUrl":"","widgetId":"b29db04a-a8f2-4bfe-bbad-21c99c1054b5"}}},"bbe1406a-31f5-4f3f-9e0a-b39dfd25274f":{"appDefId":"bbe1406a-31f5-4f3f-9e0a-b39dfd25274f","appDefName":"sm-platform-app","viewerScriptUrl":"https:\/\/static.parastorage.com\/services\/sm-platform-app\/1.628.2\/viewerScript.bundle.min.js","baseUrls":{},"widgets":{}},"949cfcc9-2a3f-4a96-bd6c-11d9d82763a4":{"appDefId":"949cfcc9-2a3f-4a96-bd6c-11d9d82763a4","appDefName":"ricos-viewer-ooi","viewerScriptUrl":"https:\/\/static.parastorage.com\/services\/ricos-viewer-ooi\/2.53.0\/viewerScript.bundle.min.js","baseUrls":{"staticsBaseUrl":"https:\/\/static.parastorage.com\/services\/ricos-viewer-ooi\/2.53.0\/","staticsEditorBaseUrl":"https:\/\/static.parastorage.com\/services\/ricos-viewer-ooi\/2.53.0"},"errorReportingUrl":"https:\/\/1eeb89147c984dc6bc3ffafd9e6cd089@sentry.wixpress.com\/809","widgets":{"aa86b56d-3c49-44fd-9976-963695e7815d":{"controllerUrl":"https:\/\/static.parastorage.com\/services\/ricos-viewer-ooi\/2.53.0\/ricosviewerController.bundle.min.js","componentUrl":"https:\/\/static.parastorage.com\/services\/ricos-viewer-ooi\/2.53.0\/ricosviewerViewerWidget.bundle.min.js","noCssComponentUrl":"","errorReportingUrl":"https:\/\/1eeb89147c984dc6bc3ffafd9e6cd089@sentry.wixpress.com\/809","widgetId":"aa86b56d-3c49-44fd-9976-963695e7815d"}}},"14271d6f-ba62-d045-549b-ab972ae1f70e":{"appDefId":"14271d6f-ba62-d045-549b-ab972ae1f70e","appDefName":"Wix Pro Gallery","viewerScriptUrl":"https:\/\/static.parastorage.com\/services\/pro-gallery-santa-wrapper\/1.2555.0\/viewerScript.bundle.min.js","baseUrls":{"santaWrapperBaseUrl":"https:\/\/static.parastorage.com\/services\/pro-gallery-santa-wrapper\/1.2555.0\/"},"widgets":{"142bb34d-3439-576a-7118-683e690a1e0d":{"controllerUrl":"","componentUrl":"https:\/\/static.parastorage.com\/services\/pro-gallery-santa-wrapper\/1.2555.0\/viewer.bundle.min.js","noCssComponentUrl":"","widgetId":"142bb34d-3439-576a-7118-683e690a1e0d"},"144f04b9-aab4-fde7-179b-780c11da4f46":{"controllerUrl":"","componentUrl":"","noCssComponentUrl":"","widgetId":"144f04b9-aab4-fde7-179b-780c11da4f46"}}},"dataBinding":{"appDefId":"dataBinding","appDefName":"Data Binding","viewerScriptUrl":"https:\/\/static.parastorage.com\/services\/dbsm-viewer-app\/1.4510.0\/app.js","baseUrls":{},"widgets":{}},"675bbcef-18d8-41f5-800e-131ec9e08762":{"appDefId":"675bbcef-18d8-41f5-800e-131ec9e08762","viewerScriptUrl":"https:\/\/static.parastorage.com\/services\/wix-code-viewer-app\/1.1479.523\/app.js","baseUrls":{},"widgets":{}}},"blocksBootstrapData":{"blocksAppsData":{},"experimentsQueryParams":"wix-data-as-namespace=true&replace-console=true"},"window":{"csrfToken":""},"location":{"externalBaseUrl":"https:\/\/www.valdecottaviation.com","isPremiumDomain":true,"metaSiteId":"92b3fa7b-06ac-42b4-a39b-f0e56ad896ba","userFileDomainUrl":"filesusr.com"},"bi":{"ownerId":"8086633a-2e5a-4cf9-a761-ea9fef5bd2fd","isMobileFriendly":true,"isPreview":false},"platformAPIData":{"routersConfigMap":{"routers-jdhfg89r":{"prefix":"corporateportal","appDefinitionId":"14cc59bc-f0b7-15b8-e1c7-89ce41d0e0c9","config":"{\"type\":\"private\",\"patterns\":{\"\/flightoperations\":{\"appData\":{\"menuOrder\":4},\"page\":\"1a945466-6c58-4774-8b99-999ebe236dfe\",\"seoData\":{\"title\":\"Operations Center\",\"description\":\"\",\"keywords\":\"\",\"noIndex\":\"true\"},\"title\":\"Flight Operations\"},\"\/flightline\":{\"appData\":{\"menuOrder\":4},\"page\":\"e1a7d642-b3c0-47cb-bedb-6588e9400446\",\"seoData\":{\"title\":\"Flight Bulletin\",\"description\":\"\",\"keywords\":\"\",\"noIndex\":\"true\"},\"title\":\"Flight Line\"},\"\/archive\":{\"appData\":{\"menuOrder\":4},\"page\":\"476bcaa4-42b3-4cc2-9d47-51cab633c313\",\"seoData\":{\"title\":\"Archive\",\"description\":\"\",\"keywords\":\"\",\"noIndex\":\"true\"},\"title\":\"Archive\"},\"\/notifications\":{\"socialHome\":false,\"appData\":{\"numbers\":{\"key\":\"notificationsCount\",\"default\":0},\"appDefinitionId\":\"14f25924-5664-31b2-9568-f9c5ed98c9b1\",\"appPageId\":\"notifications_app\",\"menuOrder\":4,\"visibleForRoles\":[]},\"page\":\"25a99b88-1783-4bd7-8591-932f081aee51\",\"seoData\":{\"title\":\"Notifications\",\"description\":\"\",\"keywords\":\"\",\"noIndex\":\"true\"},\"title\":\"Notifications\"},\"\/settings\":{\"socialHome\":false,\"appData\":{\"numbers\":{},\"appDefinitionId\":\"14f25dc5-6af3-5420-9568-f9c5ed98c9b1\",\"appPageId\":\"settings\",\"menuOrder\":4,\"visibleForRoles\":[]},\"page\":\"c7488edd-86d0-43eb-a4e8-70897e6396e9\",\"seoData\":{\"title\":\"Settings\",\"description\":\"\",\"keywords\":\"\",\"noIndex\":\"true\"},\"title\":\"Settings\"},\"\/informationcenter\":{\"appData\":{\"menuOrder\":4},\"page\":\"d651096d-38ff-4e94-9bbb-b0090a105550\",\"seoData\":{\"title\":\"Information Center\",\"description\":\"\",\"keywords\":\"\",\"noIndex\":\"true\"},\"title\":\"Crew Center\"},\"\/reservations-flightexperiences\":{\"socialHome\":false,\"appData\":{\"appDefinitionId\":\"13d21c63-b5ec-5912-8397-c3a5ddb27a97\",\"appPageId\":\"bookings_member_area\",\"menuOrder\":2,\"visibleForRoles\":[]},\"page\":\"49e05141-0f1b-4db7-85a7-d66614a7bb64\",\"seoData\":{\"title\":\"Flight Experience Overview\",\"description\":\"\",\"keywords\":\"\",\"noIndex\":\"true\"},\"title\":\"My Bookings\"},\"\/shareflight-new-listing\":{\"socialHome\":false,\"appData\":{\"appDefinitionId\":\"14cc59bc-f0b7-15b8-e1c7-89ce41d0e0c9\",\"appPageId\":\"\",\"menuOrder\":2,\"visibleForRoles\":[]},\"page\":\"92feb677-8380-4a5a-bccf-afc7da8244b8\",\"seoData\":{\"title\":\"Publish New ShareFlight\",\"description\":\"\",\"keywords\":\"\",\"noIndex\":\"true\"},\"title\":\"New Private Page\",\"pageId\":\"srgua\"},\"\/my-subscriptions\":{\"socialHome\":false,\"appData\":{\"numbers\":{},\"appDefinitionId\":\"2bef2abe-7abe-43da-889c-53c1500a328c\",\"appPageId\":\"My Subscriptions\",\"menuOrder\":2,\"visibleForRoles\":[]},\"page\":\"e678ae52-f4c4-460a-82a3-082539e85884\",\"seoData\":{\"title\":\"ShareFlight Premium\",\"description\":\"\",\"keywords\":\"\",\"noIndex\":\"true\"},\"title\":\"My Subscriptions\"},\"\/my-orders\":{\"socialHome\":false,\"appData\":{\"numbers\":{},\"appDefinitionId\":\"1380b703-ce81-ff05-f115-39571d94dfcd\",\"appPageId\":\"order_history\",\"menuOrder\":2,\"visibleForRoles\":[]},\"page\":\"8e8dcbeb-4ffe-4e74-8971-2afe3276379f\",\"seoData\":{\"title\":\"My Orders\",\"description\":\"\",\"keywords\":\"\",\"noIndex\":\"true\"},\"title\":\"My Orders\"},\"\/my-addresses\":{\"socialHome\":false,\"appData\":{\"numbers\":{},\"appDefinitionId\":\"1505b775-e885-eb1b-b665-1e485d9bf90e\",\"appPageId\":\"my_addresses\",\"menuOrder\":2,\"visibleForRoles\":[]},\"page\":\"48782ded-dcdc-4ff8-93a9-5c68b0ffc2f2\",\"seoData\":{\"title\":\"My Addresses\",\"description\":\"\",\"keywords\":\"\",\"noIndex\":\"true\"},\"title\":\"My Addresses\"},\"\/my-wallet\":{\"socialHome\":false,\"appData\":{\"numbers\":{},\"appDefinitionId\":\"4aebd0cb-fbdb-4da7-b5d1-d05660a30172\",\"appPageId\":\"my_wallet\",\"menuOrder\":2,\"visibleForRoles\":[]},\"page\":\"8b0c1d0a-88f7-47d9-9d59-7d73b59e4f18\",\"seoData\":{\"title\":\"My Wallet\",\"description\":\"\",\"keywords\":\"\",\"noIndex\":\"true\"},\"title\":\"My Wallet\"},\"\/shareflightpublisher\":{\"socialHome\":false,\"appData\":{\"appDefinitionId\":\"14cc59bc-f0b7-15b8-e1c7-89ce41d0e0c9\",\"appPageId\":\"\",\"menuOrder\":2,\"visibleForRoles\":[]},\"page\":\"76eb0703-143b-4f29-a102-632014413093\",\"seoData\":{\"title\":\"ShareFlight Publisher\",\"description\":\"\",\"keywords\":\"\",\"noIndex\":\"true\"},\"title\":\"New Private Page\",\"pageId\":\"mjpml\"},\"\/central\":{\"appData\":{\"appDefinitionId\":\"14cffd81-5215-0a7f-22f8-074b0e2401fb\",\"appPageId\":\"member_info\",\"menuOrder\":3},\"page\":\"d43bd1ae-5204-4c2d-9781-29c5edd31483\",\"seoData\":{\"title\":\"Valdecott Central\",\"description\":\"\",\"keywords\":\"\",\"noIndex\":\"true\"},\"title\":\"Dashboard\"},\"\/flightmanager\":{\"socialHome\":false,\"appData\":{\"appDefinitionId\":\"14cc59bc-f0b7-15b8-e1c7-89ce41d0e0c9\",\"appPageId\":\"\",\"menuOrder\":2,\"visibleForRoles\":[]},\"page\":\"601d92fc-74c2-4137-842e-d72a935d4e35\",\"seoData\":{\"title\":\"Flight Manager\",\"description\":\"\",\"keywords\":\"\",\"noIndex\":\"true\"},\"title\":\"New Private Page\",\"pageId\":\"hhf1r\"},\"\/blank-8\":{\"socialHome\":false,\"appData\":{\"appDefinitionId\":\"14cc59bc-f0b7-15b8-e1c7-89ce41d0e0c9\",\"appPageId\":\"\",\"menuOrder\":2,\"visibleForRoles\":[]},\"page\":\"b5704b80-8a64-45df-987e-4f7e29b1b22c\",\"seoData\":{\"title\":\"ShareFlight Overview\",\"description\":\"\",\"keywords\":\"\",\"noIndex\":\"true\"},\"title\":\"New Private Page\",\"pageId\":\"clil5\"}}}","group":"members","pages":{"e678ae52-f4c4-460a-82a3-082539e85884":"hu1wp","e1a7d642-b3c0-47cb-bedb-6588e9400446":"p0apg","48782ded-dcdc-4ff8-93a9-5c68b0ffc2f2":"xp70i","b5704b80-8a64-45df-987e-4f7e29b1b22c":"clil5","601d92fc-74c2-4137-842e-d72a935d4e35":"hhf1r","25a99b88-1783-4bd7-8591-932f081aee51":"gm6te","1a945466-6c58-4774-8b99-999ebe236dfe":"ilo1e","c7488edd-86d0-43eb-a4e8-70897e6396e9":"qs2il","92feb677-8380-4a5a-bccf-afc7da8244b8":"srgua","49e05141-0f1b-4db7-85a7-d66614a7bb64":"izhpt","d651096d-38ff-4e94-9bbb-b0090a105550":"nfk71","8e8dcbeb-4ffe-4e74-8971-2afe3276379f":"mrbsd","d43bd1ae-5204-4c2d-9781-29c5edd31483":"qeu4k","476bcaa4-42b3-4cc2-9d47-51cab633c313":"xyp2i","8b0c1d0a-88f7-47d9-9d59-7d73b59e4f18":"ftvkl","76eb0703-143b-4f29-a102-632014413093":"mjpml"}},"routers-jdhfg8ai":{"prefix":"corporateentitlement","appDefinitionId":"14cc59bc-f0b7-15b8-e1c7-89ce41d0e0c9","config":"{\"type\":\"public\",\"patterns\":{\"\/{userName}\/profile\":{\"socialHome\":true,\"appData\":{\"numbers\":{},\"appDefinitionId\":\"14dbef06-cc42-5583-32a7-3abd44da4908\",\"appPageId\":\"about\",\"menuOrder\":1,\"visibleForRoles\":[]},\"page\":\"7e22fb6b-a958-437f-aeb9-5d8e3f7fcb57\",\"seoData\":{\"title\":\"My Profile\",\"description\":\"\",\"keywords\":\"\",\"noIndex\":\"true\"},\"title\":\"Profile\"},\"\/{userName}\/followers\":{\"socialHome\":false,\"appData\":{\"numbers\":{},\"appDefinitionId\":\"14ebe801-d78a-daa9-c9e5-0286a891e46f\",\"appPageId\":\"following_followers\",\"menuOrder\":2,\"visibleForRoles\":[]},\"page\":\"0eb850ab-b676-4471-973d-57d81c29f705\",\"seoData\":{\"title\":\"{userName} | Followers\",\"description\":\"\",\"keywords\":\"\",\"noIndex\":\"true\"},\"title\":\"Followers\"},\"\/{userName}\/forum-posts\":{\"socialHome\":false,\"appData\":{\"numbers\":{\"key\":\"postsCount\",\"default\":0},\"appDefinitionId\":\"14724f35-6794-cd1a-0244-25fd138f9242\",\"appPageId\":\"member-posts-page\",\"menuOrder\":2,\"visibleForRoles\":[]},\"page\":\"a064689b-3af9-4651-9347-09884a279bf3\",\"seoData\":{\"title\":\"{userName} | Forum Posts\",\"description\":\"\",\"keywords\":\"\",\"noIndex\":\"true\"},\"title\":\"Forum Posts\"},\"\/{userName}\/forum-comments\":{\"socialHome\":false,\"appData\":{\"numbers\":{\"key\":\"createdCommentsCount\",\"default\":0},\"appDefinitionId\":\"14724f35-6794-cd1a-0244-25fd138f9242\",\"appPageId\":\"member-comments-page\",\"menuOrder\":2,\"visibleForRoles\":[]},\"page\":\"0493f008-36e7-4547-8dc7-f3b910038b52\",\"seoData\":{\"title\":\"{userName} | Forum Comments\",\"description\":\"\",\"keywords\":\"\",\"noIndex\":\"true\"},\"title\":\"Forum Comments\"},\"\/{userName}\/reservations-emptylegs\":{\"socialHome\":false,\"appData\":{\"numbers\":{},\"appDefinitionId\":\"140603ad-af8d-84a5-2c80-a0f60cb47351\",\"appPageId\":\"events_members_page\",\"menuOrder\":2,\"visibleForRoles\":[]},\"page\":\"6e1c0fee-627d-4bad-90a5-c4be4a060945\",\"seoData\":{\"title\":\"Empty Leg Overview\",\"description\":\"\",\"keywords\":\"\",\"noIndex\":\"true\"},\"title\":\"Events\"},\"\/{userName}\/filemanager\":{\"socialHome\":false,\"appData\":{\"numbers\":{},\"appDefinitionId\":\"1537b24e-29d1-6d8f-b8e1-d6860f2f70b9\",\"appPageId\":\"wix_file_share_members_page\",\"menuOrder\":2,\"visibleForRoles\":[]},\"page\":\"bc08475a-9fbe-4a59-86fa-b626b477979b\",\"seoData\":{\"title\":\"File System\",\"description\":\"\",\"keywords\":\"\",\"noIndex\":\"true\"},\"title\":\"Files\"}}}","group":"members","pages":{"a064689b-3af9-4651-9347-09884a279bf3":"vrt8t","0eb850ab-b676-4471-973d-57d81c29f705":"drs6o","bc08475a-9fbe-4a59-86fa-b626b477979b":"g77b0","6e1c0fee-627d-4bad-90a5-c4be4a060945":"caulr","0493f008-36e7-4547-8dc7-f3b910038b52":"casx2","7e22fb6b-a958-437f-aeb9-5d8e3f7fcb57":"u3hfj"}},"routers-ks7g6jpo":{"prefix":"shareflight-listings","appDefinitionId":"dataBinding","config":"{\"patterns\":{\"\/\":{\"pageRole\":\"68948d97-278e-4ea3-9a02-79a44f9cdc5a\",\"title\":\"ShareFlight Listings\",\"config\":{\"collection\":\"ShareFlightPublisher\",\"pageSize\":12,\"sort\":[{\"fsServiceName\":\"asc\"}],\"lowercase\":true},\"seoMetaTags\":{\"robots\":\"noindex\",\"description\":\"\",\"keywords\":\"\",\"og:image\":\"\"}},\"\/{fsServiceName}\":{\"pageRole\":\"f54be409-6902-4fad-a512-4a59c32578d7\",\"title\":\"{fsServiceName}\",\"config\":{\"collection\":\"ShareFlightPublisher\",\"pageSize\":1,\"lowercase\":true,\"sort\":[{\"fsServiceName\":\"asc\"}]},\"seoMetaTags\":{\"description\":\"{_id}\",\"robots\":\"noindex\",\"keywords\":\"\",\"og:image\":\"\"}}}}","pages":{"68948d97-278e-4ea3-9a02-79a44f9cdc5a":"sa1li","f54be409-6902-4fad-a512-4a59c32578d7":"lbint"}}}},"wixCodeBootstrapData":{"wixCodeAppDefinitionId":"675bbcef-18d8-41f5-800e-131ec9e08762","wixCodeInstanceId":"6540ef04-e439-4cfc-8dfe-ec660c0ea890","wixCloudBaseDomain":"wix-code.com","dbsmViewerApp":"https:\/\/static.parastorage.com\/services\/dbsm-viewer-app\/1.4510.0","wixCodePlatformBaseUrl":"https:\/\/static.parastorage.com\/services\/wix-code-platform\/1.1097.2","wixCodeModel":{"appData":{"codeAppId":"d2e07030-920f-4856-b4d1-f4a27edf59dd"},"signedAppRenderInfo":"19bb709d3f681dc6a9adc12a135e77c814a2a443.eyJncmlkQXBwSWQiOiJkMmUwNzAzMC05MjBmLTQ4NTYtYjRkMS1mNGEyN2VkZjU5ZGQiLCJodG1sU2l0ZUlkIjoiMDBkMGFlOWMtZWMzOS00MjA3LWIzYzctNjZlOTM5OTgyYjgzIiwiZGVtb0lkIjpudWxsLCJzaWduRGF0ZSI6MTY1MjA4MTQ0MDg2MH0="},"wixCodePageIds":{"lbint":"https:\/\/bundler.wix-code.com\/92b3fa7b-06ac-42b4-a39b-f0e56ad896ba\/6540ef04-e439-4cfc-8dfe-ec660c0ea890\/d2e07030-920f-4856-b4d1-f4a27edf59dd\/pages\/lbint.js?wix-data-as-namespace=true&replace-console=true","hu1wp":"https:\/\/bundler.wix-code.com\/92b3fa7b-06ac-42b4-a39b-f0e56ad896ba\/6540ef04-e439-4cfc-8dfe-ec660c0ea890\/d2e07030-920f-4856-b4d1-f4a27edf59dd\/pages\/hu1wp.js?wix-data-as-namespace=true&replace-console=true","mjpml":"https:\/\/bundler.wix-code.com\/92b3fa7b-06ac-42b4-a39b-f0e56ad896ba\/6540ef04-e439-4cfc-8dfe-ec660c0ea890\/d2e07030-920f-4856-b4d1-f4a27edf59dd\/pages\/mjpml.js?wix-data-as-namespace=true&replace-console=true","srgua":"https:\/\/bundler.wix-code.com\/92b3fa7b-06ac-42b4-a39b-f0e56ad896ba\/6540ef04-e439-4cfc-8dfe-ec660c0ea890\/d2e07030-920f-4856-b4d1-f4a27edf59dd\/pages\/srgua.js?wix-data-as-namespace=true&replace-console=true","fzmmy":"https:\/\/bundler.wix-code.com\/92b3fa7b-06ac-42b4-a39b-f0e56ad896ba\/6540ef04-e439-4cfc-8dfe-ec660c0ea890\/d2e07030-920f-4856-b4d1-f4a27edf59dd\/pages\/fzmmy.js?wix-data-as-namespace=true&replace-console=true","ilo1e":"https:\/\/bundler.wix-code.com\/92b3fa7b-06ac-42b4-a39b-f0e56ad896ba\/6540ef04-e439-4cfc-8dfe-ec660c0ea890\/d2e07030-920f-4856-b4d1-f4a27edf59dd\/pages\/ilo1e.js?wix-data-as-namespace=true&replace-console=true","clil5":"https:\/\/bundler.wix-code.com\/92b3fa7b-06ac-42b4-a39b-f0e56ad896ba\/6540ef04-e439-4cfc-8dfe-ec660c0ea890\/d2e07030-920f-4856-b4d1-f4a27edf59dd\/pages\/clil5.js?wix-data-as-namespace=true&replace-console=true","fzmn0":"https:\/\/bundler.wix-code.com\/92b3fa7b-06ac-42b4-a39b-f0e56ad896ba\/6540ef04-e439-4cfc-8dfe-ec660c0ea890\/d2e07030-920f-4856-b4d1-f4a27edf59dd\/pages\/fzmn0.js?wix-data-as-namespace=true&replace-console=true","qeu4k":"https:\/\/bundler.wix-code.com\/92b3fa7b-06ac-42b4-a39b-f0e56ad896ba\/6540ef04-e439-4cfc-8dfe-ec660c0ea890\/d2e07030-920f-4856-b4d1-f4a27edf59dd\/pages\/qeu4k.js?wix-data-as-namespace=true&replace-console=true","hhf1r":"https:\/\/bundler.wix-code.com\/92b3fa7b-06ac-42b4-a39b-f0e56ad896ba\/6540ef04-e439-4cfc-8dfe-ec660c0ea890\/d2e07030-920f-4856-b4d1-f4a27edf59dd\/pages\/hhf1r.js?wix-data-as-namespace=true&replace-console=true","caulr":"https:\/\/bundler.wix-code.com\/92b3fa7b-06ac-42b4-a39b-f0e56ad896ba\/6540ef04-e439-4cfc-8dfe-ec660c0ea890\/d2e07030-920f-4856-b4d1-f4a27edf59dd\/pages\/caulr.js?wix-data-as-namespace=true&replace-console=true","oy7bx":"https:\/\/bundler.wix-code.com\/92b3fa7b-06ac-42b4-a39b-f0e56ad896ba\/6540ef04-e439-4cfc-8dfe-ec660c0ea890\/d2e07030-920f-4856-b4d1-f4a27edf59dd\/pages\/oy7bx.js?wix-data-as-namespace=true&replace-console=true","l7qvc":"https:\/\/bundler.wix-code.com\/92b3fa7b-06ac-42b4-a39b-f0e56ad896ba\/6540ef04-e439-4cfc-8dfe-ec660c0ea890\/d2e07030-920f-4856-b4d1-f4a27edf59dd\/pages\/l7qvc.js?wix-data-as-namespace=true&replace-console=true","izhpt":"https:\/\/bundler.wix-code.com\/92b3fa7b-06ac-42b4-a39b-f0e56ad896ba\/6540ef04-e439-4cfc-8dfe-ec660c0ea890\/d2e07030-920f-4856-b4d1-f4a27edf59dd\/pages\/izhpt.js?wix-data-as-namespace=true&replace-console=true","kajse":"https:\/\/bundler.wix-code.com\/92b3fa7b-06ac-42b4-a39b-f0e56ad896ba\/6540ef04-e439-4cfc-8dfe-ec660c0ea890\/d2e07030-920f-4856-b4d1-f4a27edf59dd\/pages\/kajse.js?wix-data-as-namespace=true&replace-console=true","kqqw3":"https:\/\/bundler.wix-code.com\/92b3fa7b-06ac-42b4-a39b-f0e56ad896ba\/6540ef04-e439-4cfc-8dfe-ec660c0ea890\/d2e07030-920f-4856-b4d1-f4a27edf59dd\/pages\/kqqw3.js?wix-data-as-namespace=true&replace-console=true","nxomg":"https:\/\/bundler.wix-code.com\/92b3fa7b-06ac-42b4-a39b-f0e56ad896ba\/6540ef04-e439-4cfc-8dfe-ec660c0ea890\/d2e07030-920f-4856-b4d1-f4a27edf59dd\/pages\/nxomg.js?wix-data-as-namespace=true&replace-console=true","mgzwx":"https:\/\/bundler.wix-code.com\/92b3fa7b-06ac-42b4-a39b-f0e56ad896ba\/6540ef04-e439-4cfc-8dfe-ec660c0ea890\/d2e07030-920f-4856-b4d1-f4a27edf59dd\/pages\/mgzwx.js?wix-data-as-namespace=true&replace-console=true","g77b0":"https:\/\/bundler.wix-code.com\/92b3fa7b-06ac-42b4-a39b-f0e56ad896ba\/6540ef04-e439-4cfc-8dfe-ec660c0ea890\/d2e07030-920f-4856-b4d1-f4a27edf59dd\/pages\/g77b0.js?wix-data-as-namespace=true&replace-console=true","sa1li":"https:\/\/bundler.wix-code.com\/92b3fa7b-06ac-42b4-a39b-f0e56ad896ba\/6540ef04-e439-4cfc-8dfe-ec660c0ea890\/d2e07030-920f-4856-b4d1-f4a27edf59dd\/pages\/sa1li.js?wix-data-as-namespace=true&replace-console=true","u3hfj":"https:\/\/bundler.wix-code.com\/92b3fa7b-06ac-42b4-a39b-f0e56ad896ba\/6540ef04-e439-4cfc-8dfe-ec660c0ea890\/d2e07030-920f-4856-b4d1-f4a27edf59dd\/pages\/u3hfj.js?wix-data-as-namespace=true&replace-console=true","jqxd3":"https:\/\/bundler.wix-code.com\/92b3fa7b-06ac-42b4-a39b-f0e56ad896ba\/6540ef04-e439-4cfc-8dfe-ec660c0ea890\/d2e07030-920f-4856-b4d1-f4a27edf59dd\/pages\/jqxd3.js?wix-data-as-namespace=true&replace-console=true","masterPage":"https:\/\/bundler.wix-code.com\/92b3fa7b-06ac-42b4-a39b-f0e56ad896ba\/6540ef04-e439-4cfc-8dfe-ec660c0ea890\/d2e07030-920f-4856-b4d1-f4a27edf59dd\/pages\/masterPage.js?wix-data-as-namespace=true&replace-console=true"},"elementorySupport":{"baseUrl":"https:\/\/www.valdecottaviation.com\/_api\/wix-code-public-dispatcher\/siteview"},"codePackagesData":[]},"disabledPlatformApps":{},"widgetNames":{"14517e1a-3ff0-af98-408e-2bd6953c36a2":{"appDefinitionId":"14517e1a-3ff0-af98-408e-2bd6953c36a2","widgets":{"14517f3f-ffc5-eced-f592-980aaa0bbb5c":"wix_visitors"}},"14ce1214-b278-a7e4-1373-00cebd1bef7c":{"appDefinitionId":"14ce1214-b278-a7e4-1373-00cebd1bef7c","widgets":{}},"14409595-f076-4753-8303-9a86f9f71469":{"appDefinitionId":"14409595-f076-4753-8303-9a86f9f71469","widgets":{"144097ea-fea0-498e-ade7-e6de40127106":"wix_vod_develop"}},"1380b703-ce81-ff05-f115-39571d94dfcd":{"appDefinitionId":"1380b703-ce81-ff05-f115-39571d94dfcd","widgets":{"1380bba0-253e-a800-a235-88821cf3f8a4":"product_gallery","14e121c8-00a3-f7cc-6156-2c82a2ba8fcb":"order_history","1380bbc4-1485-9d44-4616-92e36b1ead6b":"shopping_cart_icon","13a94f09-2766-3c40-4a32-8edb5acdd8bc":"product_page","14fd5970-8072-c276-1246-058b79e70c1a":"checkout","13ec3e79-e668-cc0c-2d48-e99d53a213dd":"product_widget","14666402-0bc7-b763-e875-e99840d131bd":"add_to_cart_button","a63a5215-8aa6-42af-96b1-583bfd74cff5":"wishlist","1380bbab-4da3-36b0-efb4-2e0599971d14":"shopping_cart","13afb094-84f9-739f-44fd-78d036adb028":"grid_gallery","139a41fd-0b1d-975f-6f67-e8cbdf8ccc82":"slider_gallery","1380bbb4-8df0-fd38-a235-88821cf3f8a4":"thank_you_page"}},"d80111c5-a0f4-47a8-b63a-65b54d774a27":{"appDefinitionId":"d80111c5-a0f4-47a8-b63a-65b54d774a27","widgets":{"254a2b0f-97b3-4484-a29b-63562b1871e4":"254a2b0f-97b3-4484-a29b-63562b1871e4"}},"148c2287-c669-d849-d153-463c7486a694":{"appDefinitionId":"148c2287-c669-d849-d153-463c7486a694","widgets":{"47a7e7bb-f412-4093-9155-1ff5adbc4dae":"47a7e7bb-f412-4093-9155-1ff5adbc4dae","0a9f687f-7e00-4576-a8e1-9415844b8f44":"0a9f687f-7e00-4576-a8e1-9415844b8f44","c1d78264-dd73-4564-969f-d47d619f7051":"groups_area","8cce2b9e-8549-46c7-8ad2-f75bf28534ac":"8cce2b9e-8549-46c7-8ad2-f75bf28534ac","a7dcdfcb-8abd-4008-af19-fed5fcd12b40":"groups","83b2af08-c021-40c8-a3a5-b329a959ec2b":"83b2af08-c021-40c8-a3a5-b329a959ec2b","513a5d84-3ebb-4ca6-a5aa-83effd2123b9":"group"}},"140603ad-af8d-84a5-2c80-a0f60cb47351":{"appDefinitionId":"140603ad-af8d-84a5-2c80-a0f60cb47351","widgets":{"14d2abc2-5350-6322-487d-8c16ff833c8a":"events","1440e92d-47d8-69be-ade7-e6de40127106":"wix_events","405eb115-a694-4e2b-abaa-e4762808bb93":"events_members_page","29ad290c-8529-4204-8fcf-41ef46e0d3b0":"agenda-page"}},"14bcded7-0066-7c35-14d7-466cb3f09103":{"appDefinitionId":"14bcded7-0066-7c35-14d7-466cb3f09103","widgets":{"14f260f9-c2eb-50e8-9b3c-4d21861fe58f":"member-comments-page","14e5b36b-e545-88a0-1475-2487df7e9206":"recent-posts-widget","14f26109-514f-f9a8-9b3c-4d21861fe58f":"member-likes-page","14c1462a-97f2-9f6a-7bb7-f5541f23caa6":"blog","14e5b39b-6d47-99c3-3ee5-cee1c2574c89":"custom-feed-widget","1515a9e7-b579-fbbb-43fc-0e3051c14803":"rss-feed-widget","2f3d2c69-2bc4-4519-bd72-0a63dd92577f":"2f3d2c69-2bc4-4519-bd72-0a63dd92577f","211b5287-14e2-4690-bb71-525908938c81":"post","478911c3-de0c-469e-90e3-304f2f8cd6a7":"478911c3-de0c-469e-90e3-304f2f8cd6a7","813eb645-c6bd-4870-906d-694f30869fd9":"813eb645-c6bd-4870-906d-694f30869fd9","a0d7808c-0d7d-4a40-8cf0-911a9f0de96f":"a0d7808c-0d7d-4a40-8cf0-911a9f0de96f","14f260e4-ea13-f861-b0ba-4577df99b961":"member-drafts-page","c0a125b8-2311-451e-99c5-89b6bba02b22":"c0a125b8-2311-451e-99c5-89b6bba02b22","e5a2773b-0e6b-4cbb-a012-3b4a69e92046":"e5a2773b-0e6b-4cbb-a012-3b4a69e92046","14f26118-b65b-b1c1-b6db-34d5da9dd623":"member-posts-page"}},"14cc59bc-f0b7-15b8-e1c7-89ce41d0e0c9":{"appDefinitionId":"14cc59bc-f0b7-15b8-e1c7-89ce41d0e0c9","widgets":{}},"14ce28f7-7eb0-3745-22f8-074b0e2401fb":{"appDefinitionId":"14ce28f7-7eb0-3745-22f8-074b0e2401fb","widgets":{"14cefc05-d163-dbb7-e4ec-cd4f2c4d6ddd":"profile"}},"14cffd81-5215-0a7f-22f8-074b0e2401fb":{"appDefinitionId":"14cffd81-5215-0a7f-22f8-074b0e2401fb","widgets":{"14dd1af6-3e02-63db-0ef2-72fbc7cc3136":"member_info"}},"13d21c63-b5ec-5912-8397-c3a5ddb27a97":{"appDefinitionId":"13d21c63-b5ec-5912-8397-c3a5ddb27a97","widgets":{"a91a0543-d4bd-4e6b-b315-9410aa27bcde":"Booking Service Page","13d27016-697f-b82f-7512-8e20854c09f6":"scheduler","14edb332-fdb9-2fe6-0fd1-e6293322b83b":"bookings_member_area","713f72a2-7a32-47e9-b5e4-6024ee57d277":"book_checkout","621bc837-5943-4c76-a7ce-a0e38185301f":"bookings_list","cc882051-73c9-41a6-8f90-f6ebc9f10fe1":"service_list_widget","89c4023a-027e-4d2a-b6b7-0b9d345b508d":"bookings_timetable_daily","985e6fc8-ce3f-4cf8-9b85-714c73f48695":"985e6fc8-ce3f-4cf8-9b85-714c73f48695","14756c3d-f10a-45fc-4df1-808f22aabe80":"widget","54d912c5-52cb-4657-b8fa-e1a4cda8ed01":"54d912c5-52cb-4657-b8fa-e1a4cda8ed01"}},"1429e204-2254-7f40-836b-5ffd769ac4c0":{"appDefinitionId":"1429e204-2254-7f40-836b-5ffd769ac4c0","widgets":{"1429e225-f6b0-2230-82f6-9a6aa1192f8f":"copyrights"}},"675bbcef-18d8-41f5-800e-131ec9e08762":{"appDefinitionId":"675bbcef-18d8-41f5-800e-131ec9e08762","widgets":{}},"14724f35-6794-cd1a-0244-25fd138f9242":{"appDefinitionId":"14724f35-6794-cd1a-0244-25fd138f9242","widgets":{"14f51b0d-8913-052b-0af2-960a9605790b":"member-likes-page","151bd179-dfe6-3ca3-399c-ee97957f93a2":"recent_posts_widget","14f51b00-3ada-272e-b6db-34d5da9dd623":"member-comments-page","14f0266c-e0a3-afc6-d07c-5be8e20949cd":"member-posts-page","1489040e-001f-4631-55a9-2c29b4417126":"forum","14760fd4-9973-682c-16fa-797dfb1f2880":"forum_header_widget","1522d440-2b99-8f05-12b9-6e405ce46abc":"groups_forum"}},"14dbef06-cc42-5583-32a7-3abd44da4908":{"appDefinitionId":"14dbef06-cc42-5583-32a7-3abd44da4908","widgets":{"14dbefb9-3b7b-c4e9-53e8-766defd30587":"about"}},"1522827f-c56c-a5c9-2ac9-00f9e6ae12d3":{"appDefinitionId":"1522827f-c56c-a5c9-2ac9-00f9e6ae12d3","widgets":{"15293875-09d7-6913-a093-084a9b6ae7f4":"membership_plan_picker_tpa","80a3bd56-82b4-4193-8bb4-b7cb0f3f1830":"80a3bd56-82b4-4193-8bb4-b7cb0f3f1830"}},"2bef2abe-7abe-43da-889c-53c1500a328c":{"appDefinitionId":"2bef2abe-7abe-43da-889c-53c1500a328c","widgets":{"b29db04a-a8f2-4bfe-bbad-21c99c1054b5":"My Subscriptions"}},"bbe1406a-31f5-4f3f-9e0a-b39dfd25274f":{"appDefinitionId":"bbe1406a-31f5-4f3f-9e0a-b39dfd25274f","widgets":{}},"949cfcc9-2a3f-4a96-bd6c-11d9d82763a4":{"appDefinitionId":"949cfcc9-2a3f-4a96-bd6c-11d9d82763a4","widgets":{}},"14271d6f-ba62-d045-549b-ab972ae1f70e":{"appDefinitionId":"14271d6f-ba62-d045-549b-ab972ae1f70e","widgets":{"142bb34d-3439-576a-7118-683e690a1e0d":"pro-gallery","144f04b9-aab4-fde7-179b-780c11da4f46":"fullscreen_page"}},"dataBinding":{"appDefinitionId":"dataBinding","widgets":{}}},"essentials":{"appsConductedExperiments":{"2bef2abe-7abe-43da-889c-53c1500a328c":{"specs.subscriptionsTpa.UseBassAPI":"true"},"949cfcc9-2a3f-4a96-bd6c-11d9d82763a4":{"specs.ricos.newFormattingToolbar":"true","specs.wixRicos.useIframeSandboxDomain":"true","specs.wixRicos.enableOOISettingsGFPPByDefault":"true","specs.ricos.modalBaseActionHoc":"false","specs.ricos.useNewUploadContext":"false","specs.ricos.pastedFilesSupport":"true","specs.wixRicos.quoteContollerTextsSettings":"true","specs.ricos.fixListLineHeight":"true","specs.ricos.shouldAddAtomicAsNewBlock":"true","specs.ricos.removeUsmFromImageUrls":"true","specs.ricos.lazyImagesAndIframes":"false","specs.wixRicos.iframeSandboxSecondaryHost":"false","specs.ricos.useFilePluginAutoDownloadLinkRef":"true","specs.wixRicos.facebookMaintenance":"false","specs.ricos.enableFilePluginPDFViewer":"false","specs.ricos.fixedTabSize":"true","specs.wixRicos.useSeo":"false","specs.wixRicos.mobileSettingsOOI":"true","specs.ricos.encAutoImageUrls":"true","specs.ricos.newSettingsModals":"true"},"14cc59bc-f0b7-15b8-e1c7-89ce41d0e0c9":{"specs.membersArea.UseWarmupDataInViewerScript":"false"},"14dbef06-cc42-5583-32a7-3abd44da4908":{"specs.UouSubscriptionServiceUseApiGatewayClient":"true","specs.membersArea.UseMembersNgApiUpdate":"false","specs.media.MediaManager3":"true","specs.ricos.newFormattingToolbar":"true","specs.membersArea.CheckUserContributorPermissions":"true","specs.membersArea.HandleMembersNgUpdateDomainEvents":"true","specs.wixRicos.useIframeSandboxDomain":"true","specs.wixRicos.enableOOISettingsGFPPByDefault":"true","specs.membersfollow.ActivityCounters":"false","specs.membersArea.FixCorruptedRouterPatterns":"false","specs.ricos.modalBaseActionHoc":"false","specs.membersArea.DoNotSyncWithSiteMembers":"false","specs.membersArea.newDisplaySettings":"true","specs.ricos.useNewUploadContext":"false","specs.ricos.pastedFilesSupport":"true","specs.membersArea.SkipTemplateHandlerForSettings":"false","specs.membersArea.MemberHandlerUseMembersNgApi":"true","specs.membersArea.UseMembersNgApi":"true","specs.membersArea.UseAppWidgetsRelayout":"false","specs.membersArea.DoNotCreateTeamMember":"true","specs.wixRicos.quoteContollerTextsSettings":"true","specs.membersAboutOOI.useWarmupData":"false","specs.AddMinHeight":"false","specs.membersArea.SendSsrCaccheInvalidationRequests":"true","specs.membersArea.staffManagementBM":"true","specs.membersArea.handleMobileComponentsDeletion":"true","specs.membersfollow.RemoveSubscriptionsCalls":"false","specs.membersArea.MembersApiUseMembersNgApi":"true","specs.ricos.fixListLineHeight":"true","specs.membersArea.PrivateMemberIndicator":"false","specs.membersArea.ShowMoreMembersWithBadge":"false","specs.membersArea.UseGroupsToResolveMemberRoles":"true","specs.membersfollow.RemoveSubscriptionsService":"false","specs.ricos.shouldAddAtomicAsNewBlock":"true","specs.membersArea.AddUninstallMAAction":"false","specs.ricos.removeUsmFromImageUrls":"true","specs.membersAboutOOI.aboutModalResize":"true","specs.profileCardOOI.imgMigration":"false","specs.santaMembers.FilterPagesByRoles":"true","specs.membersArea.MetaSiteSpecialConsumerV2":"true","specs.membersArea.RolesFilter":"false","specs.membersArea.openConfirmationPanelOnLoginBarRemove":"false","specs.ricos.lazyImagesAndIframes":"false","specs.membersArea.AppWidgets":"true","specs.membersArea.MembersApiUseMembersNgApiQueryForSortBy":"true","specs.wixRicos.iframeSandboxSecondaryHost":"false","specs.ricos.useFilePluginAutoDownloadLinkRef":"true","specs.wixRicos.facebookMaintenance":"false","specs.membersArea.syncRouterUpdate":"true","specs.ricos.enableFilePluginPDFViewer":"false","specs.membersArea.EnableMemberPagePermissions":"false","specs.membersfollow.MembersNgClient":"true","specs.membersArea.PolicyChangedToContributor":"true","specs.ricos.fixedTabSize":"true","specs.membersArea.EnableComponentAddedToStage":"true","specs.membersArea.fixLoginBarResponsiveLayout":"true","specs.membersArea.HandleMembersNgDomainEvents":"true","specs.wixRicos.useSeo":"false","specs.membersArea.MembersApiUseMembersNgApiGet":"true","specs.membersArea.DisableSyncPermissionsWithGroups":"true","specs.wixRicos.mobileSettingsOOI":"true","specs.membersArea.UseGetOrCreateMemberV2":"true","specs.ricos.encAutoImageUrls":"true","specs.membersArea.disableAutoRemoval":"true","specs.membersArea.ClearSettings":"true","specs.ricos.newSettingsModals":"true"},"dataBinding":{"specs.wixDataViewer.DropdownDistinctOptions":"false","specs.wixDataViewer.UseWarmupData":"false"},"1522827f-c56c-a5c9-2ac9-00f9e6ae12d3":{"specs.membership.RestyledCheckout":"true","specs.EmptyBillingScheduleOnFreeTrial":"true","specs.membership.PricingPlansTPAMobileSettings":"true","specs.membership.ViewReports":"true","specs.OpenPPinSubscriptions":"true","specs.membership.SinglePlanAddon":"true","specs.BassIntegration":"true","specs.membership.ImprovedAppSettings":"true","specs.GetContactIdWithFallback":"true","specs.SetPingActionTargetToSubscriptionsPage":"true","specs.membership.NavigateToSubscriptions":"true","specs.membership.ViewerLocalOOI":"false","specs.UseTimeZoneForAutomationsDates":"true","specs.membership.UseMembersGroupsMetroClient":"false","specs.membership.WidgetPaginatedPlans":"false","specs.SendTaxAsPercentage":"true","specs.membership.NewAddonsDesign":"true","specs.UseV2OrderDomainEvents":"true","specs.membership.PricingPlansTpaDynamicTagline":"true","specs.membership.EditorLocalOOI":"false","specs.membership.ViewerOOI":"true","specs.membership.EditorOOI":"true","specs.membership.AdditionalButtonSettingsEditor":"true","specs.UseNewMembersAPI":"true","specs.SetAutoRenewFalseWhenNoGreaterThanOneBillingCycle":"true","specs.membership.AdditionalButtonSettingsViewer":"true","specs.membership.ImprovedAppSettingsEditor":"true"},"14cffd81-5215-0a7f-22f8-074b0e2401fb":{"specs.UouSubscriptionServiceUseApiGatewayClient":"true","specs.membersArea.UseMembersNgApiUpdate":"false","specs.media.MediaManager3":"true","specs.membersArea.CheckUserContributorPermissions":"true","specs.membersArea.HandleMembersNgUpdateDomainEvents":"true","specs.membersfollow.ActivityCounters":"false","specs.myAccount.UseLocalizationService":"false","specs.membersArea.FixCorruptedRouterPatterns":"false","specs.membersArea.DoNotSyncWithSiteMembers":"false","specs.membersArea.newDisplaySettings":"true","specs.membersArea.SkipTemplateHandlerForSettings":"false","specs.membersArea.MemberHandlerUseMembersNgApi":"true","specs.membersArea.UseMembersNgApi":"true","specs.membersArea.UseAppWidgetsRelayout":"false","specs.membersArea.DoNotCreateTeamMember":"true","specs.AddMinHeight":"false","specs.membersArea.SendSsrCaccheInvalidationRequests":"true","specs.membersArea.staffManagementBM":"true","specs.membersArea.handleMobileComponentsDeletion":"true","specs.membersfollow.RemoveSubscriptionsCalls":"false","specs.membersArea.MembersApiUseMembersNgApi":"true","specs.membersArea.PrivateMemberIndicator":"false","specs.membersArea.ShowMoreMembersWithBadge":"false","specs.membersArea.UseGroupsToResolveMemberRoles":"true","specs.membersfollow.RemoveSubscriptionsService":"false","specs.membersArea.AddUninstallMAAction":"false","specs.profileCardOOI.imgMigration":"false","specs.santaMembers.FilterPagesByRoles":"true","specs.membersArea.MetaSiteSpecialConsumerV2":"true","specs.membersArea.RolesFilter":"false","specs.membersArea.openConfirmationPanelOnLoginBarRemove":"false","specs.membersArea.AppWidgets":"true","specs.membersArea.MembersApiUseMembersNgApiQueryForSortBy":"true","specs.membersArea.syncRouterUpdate":"true","specs.membersArea.EnableMemberPagePermissions":"false","specs.membersfollow.MembersNgClient":"true","specs.membersArea.PolicyChangedToContributor":"true","specs.membersArea.EnableComponentAddedToStage":"true","specs.membersArea.fixLoginBarResponsiveLayout":"true","specs.membersArea.HandleMembersNgDomainEvents":"true","specs.membersArea.MembersApiUseMembersNgApiGet":"true","specs.membersArea.DisableSyncPermissionsWithGroups":"true","specs.membersArea.UseGetOrCreateMemberV2":"true","specs.membersArea.disableAutoRemoval":"true","specs.membersArea.ClearSettings":"true"},"148c2287-c669-d849-d153-463c7486a694":{"specs.ricos.newFormattingToolbar":"true","specs.groups.YoshiFlowBM":"true","specs.groups.AboutToGroupInfoCard":"false","specs.groups.AddMembersBanner":"true","specs.wixRicos.useIframeSandboxDomain":"true","specs.wixRicos.enableOOISettingsGFPPByDefault":"true","specs.groups.ForceBlackAndWhite":"true","specs.groups.FeedWidget":"true","specs.groups.EnableRCESpoilerPlugin":"false","specs.ricos.modalBaseActionHoc":"false","specs.groups.EnableRCEQuoteFormatting":"false","specs.groups.EnableRCELineSpacingFormatting":"false","specs.groups.MembersBadges":"true","specs.ricos.useNewUploadContext":"false","specs.groups.ImprovedCreatePost":"B","specs.ricos.pastedFilesSupport":"true","specs.groups.EnableRCEAlignmentFormatting":"false","specs.groups.LimitedMentions":"true","specs.wixRicos.quoteContollerTextsSettings":"true","specs.ricos.fixListLineHeight":"true","specs.groups.RicosViewerEnableSeeMore":"true","specs.groups.VisibilitySelectorAsDropdown":"false","specs.ricos.shouldAddAtomicAsNewBlock":"true","specs.ricos.removeUsmFromImageUrls":"true","specs.groups.BMNewInviteFlowEmptyStateB":"true","specs.groups.EnableRCETextColorPlugin":"false","specs.groups.SideBySide":"true","specs.groups.EnableRCEHtmlPlugin":"false","specs.ricos.lazyImagesAndIframes":"false","specs.wixRicos.iframeSandboxSecondaryHost":"false","specs.ricos.useFilePluginAutoDownloadLinkRef":"true","specs.groups.BMNewInviteFlow":"true","specs.groups.EventsIntegration":"true","specs.wixRicos.facebookMaintenance":"false","specs.ricos.enableFilePluginPDFViewer":"false","specs.groups.BMPaginationMembers":"true","specs.ricos.fixedTabSize":"true","specs.groups.EmailDigestSettings":"true","specs.groups.EnableRCEHeadingsPlugin":"false","specs.wixRicos.useSeo":"false","specs.groups.CoverImageReposition":"true","specs.wixRicos.mobileSettingsOOI":"true","specs.ricos.encAutoImageUrls":"true","specs.ricos.newSettingsModals":"true"},"140603ad-af8d-84a5-2c80-a0f60cb47351":{"specs.events.ui.MyEventsNewName":"display","specs.events.ui.NewCheckoutDropdowns":"false","specs.events.ui.UseInfraCurrencyFormatter":"false","specs.events.ui.EventsEditorOOI":"true","specs.events.ui.SEOScheduleURL":"false","specs.events.ui.SeatingCollapsedAreaTickets":"true"},"14724f35-6794-cd1a-0244-25fd138f9242":{"specs.UouSubscriptionServiceUseApiGatewayClient":"true","specs.wixForum.enableCaptcha":"true","specs.membersArea.UseMembersNgApiUpdate":"false","specs.wixForum.PostingDisabledSetting":"true","specs.media.MediaManager3":"true","specs.ricos.newFormattingToolbar":"true","specs.wixForum.UseCommentingTypeClient":"true","specs.membersArea.CheckUserContributorPermissions":"true","specs.membersArea.HandleMembersNgUpdateDomainEvents":"true","specs.wixForum.ExposeMediaQuotaInfo":"false","specs.wixForum.UseRicosUploadLogic":"true","specs.wixRicos.useIframeSandboxDomain":"true","specs.wixRicos.enableOOISettingsGFPPByDefault":"true","specs.membersfollow.ActivityCounters":"false","specs.wixForum.CollapsibleListPlugin":"true","specs.wixForum.CreatePostCaptchaBySpammedFlag":"true","specs.wixForum.ooiCssOptimization":"false","specs.membersArea.FixCorruptedRouterPatterns":"false","specs.ricos.modalBaseActionHoc":"false","specs.wixForum.RequestThrottlingPerIp":"true","specs.wixForum.EnableDigestNotification":"true","specs.membersArea.DoNotSyncWithSiteMembers":"false","specs.membersArea.newDisplaySettings":"true","specs.ricos.useNewUploadContext":"false","specs.wixForum.BMForumActivityWidget":"true","specs.ricos.pastedFilesSupport":"true","specs.membersArea.SkipTemplateHandlerForSettings":"false","specs.wixForum.RecentActivityCats":"false","specs.membersArea.MemberHandlerUseMembersNgApi":"true","specs.membersArea.UseMembersNgApi":"true","specs.wixForum.LoadablePlugins":"true","specs.wixForum.MarkedComments":"false","specs.membersArea.UseAppWidgetsRelayout":"false","specs.membersArea.DoNotCreateTeamMember":"true","specs.wixRicos.quoteContollerTextsSettings":"true","specs.AddMinHeight":"false","specs.membersArea.SendSsrCaccheInvalidationRequests":"true","specs.membersArea.staffManagementBM":"true","specs.membersArea.handleMobileComponentsDeletion":"true","specs.membersfollow.RemoveSubscriptionsCalls":"false","specs.membersArea.MembersApiUseMembersNgApi":"true","specs.ricos.fixListLineHeight":"true","specs.membersArea.PrivateMemberIndicator":"false","specs.membersArea.ShowMoreMembersWithBadge":"false","specs.membersArea.UseGroupsToResolveMemberRoles":"true","specs.wixForum.PollsPlugin":"true","specs.membersfollow.RemoveSubscriptionsService":"false","specs.ricos.shouldAddAtomicAsNewBlock":"true","specs.wixForum.AddActionsMenuByCta":"true","specs.wixForum.EnableNewWSRBranding":"false","specs.membersArea.AddUninstallMAAction":"false","specs.wixForum.MemberActivityResourceStatus":"true","specs.ricos.removeUsmFromImageUrls":"true","specs.profileCardOOI.imgMigration":"false","specs.santaMembers.FilterPagesByRoles":"true","specs.wixForum.UseCommentingType":"true","specs.wixForum.ForceCaptchaByContent":"false","specs.membersArea.MetaSiteSpecialConsumerV2":"true","specs.membersArea.RolesFilter":"false","specs.wixForum.EmailDigestNotification":"true","specs.membersArea.openConfirmationPanelOnLoginBarRemove":"false","specs.ricos.lazyImagesAndIframes":"false","specs.wixForum.enableWidgetSettingsRenameAndAdditionalSetting":"true","specs.membersArea.AppWidgets":"true","specs.membersArea.MembersApiUseMembersNgApiQueryForSortBy":"true","specs.wixForum.MarkedCommentsClient":"true","specs.wixForum.ReplaceShareWithCopyLink":"true","specs.wixForum.OOIInEditor":"true","specs.wixRicos.iframeSandboxSecondaryHost":"false","specs.ricos.useFilePluginAutoDownloadLinkRef":"true","specs.wixRicos.facebookMaintenance":"false","specs.membersArea.syncRouterUpdate":"true","specs.ricos.enableFilePluginPDFViewer":"false","specs.membersArea.EnableMemberPagePermissions":"false","specs.wixForum.DuplexerHttpStreaming":"false","specs.membersfollow.MembersNgClient":"true","specs.membersArea.PolicyChangedToContributor":"true","specs.ricos.fixedTabSize":"true","specs.membersArea.EnableComponentAddedToStage":"true","specs.membersArea.fixLoginBarResponsiveLayout":"true","specs.wixForum.PPOfflineMigrations":"true","specs.wixForum.CommentsLazyMigration":"true","specs.wixForum.UseNewPostPageTitleStyles":"true","specs.wixForum.StateOptimization":"false","specs.membersArea.HandleMembersNgDomainEvents":"true","specs.wixRicos.useSeo":"false","specs.membersArea.MembersApiUseMembersNgApiGet":"true","specs.membersArea.DisableSyncPermissionsWithGroups":"true","specs.wixRicos.mobileSettingsOOI":"true","specs.wixForum.DisableApiRetries":"true","spec.wixForum.RequireHsToken":"true","specs.membersArea.UseGetOrCreateMemberV2":"true","specs.wixForum.ForumTabs":"true","specs.wixForum.ForumDigestEmail":"true","specs.wixForum.ForumSearchSuggestions":"true","specs.ricos.encAutoImageUrls":"true","specs.wixForum.EnableBMMoreActionsButton":"false","specs.membersArea.disableAutoRemoval":"true","specs.membersArea.ClearSettings":"true","specs.ricos.newSettingsModals":"true","specs.wixForum.VerticalEmbedPlugin":"true","specs.wixForum.innerNavigation":"true"},"14ce1214-b278-a7e4-1373-00cebd1bef7c":{"specs.crm.FormsViewerPaymentsVerboseContent":"false","specs.crm.FormsViewerEnhanceAnalytics":"true"},"14bcded7-0066-7c35-14d7-466cb3f09103":{"specs.wixBlog.ImportFromWordPressInsideMenu":"false","specs.wixBlog.SimulateInvalidDraftRevisionId":"false","specs.media.MediaManager3":"true","specs.wixBlog.CollectMetrics":"false","specs.ricos.newFormattingToolbar":"true","specs.wixBlog.exposeRichContentInDraftViews":"true","specs.wixBlog.FontSizeFixEnabled":"false","specs.wixBlog.RicosUseRawContent":"true","specs.wixRicos.useIframeSandboxDomain":"true","specs.wixBlog.RicosEmbedButtons":"false","specs.wixBlog.BMReduceApiCalls":"false","specs.wixRicos.enableOOISettingsGFPPByDefault":"true","specs.wixBlog.InstallNewMemberPages":"true","specs.wixBlog.UsePostPageStyleInFullpost":"true","specs.ricos.modalBaseActionHoc":"false","com.wixpress.communities.blog.subscription.experiments.AutoSubscribeToBlogNotifications":"true","specs.wixBlog.WithLeanStyles":"true","specs.wixBlog.OOIPostsWithSiteTimezone":"false","specs.wixBlog.UseFeedPageAdapterInEditor":"false","specs.wixBlog.BMPostsAndCategoriesLimits":"false","specs.wixBlog.UseStableIdsOOI":"false","specs.wixBlog.RceViewerAnchors":"true","specs.wixBlog.DontCallDbOnBadSlug":"false","specs.wixBlog.UseSiteSearch":"true","specs.wixBlog.EnableICUInEditor":"true","specs.ricos.useNewUploadContext":"false","specs.wixBlog.UseStableIds":"true","specs.wixBlog.UseRawUrlForNavigation":"true","specs.ricos.pastedFilesSupport":"true","specs.wixBlog.BlockViewCountUpdates":"false","specs.wixBlog.UseFeedPageAdapterInViewer":"false","specs.wixBlog.BMPostEditorNotes":"true","specs.wixBlog.PageCacheSettings":"true","specs.wixRicos.quoteContollerTextsSettings":"true","specs.wixBlog.BMPostEditorErrorStates":"true","specs.wixBlog.BMLazyUrls":"false","specs.wixBlog.HashtagPageUseFeedPage":"true","specs.wixBlog.PostEditorMLEmptyState":"B","specs.membersArea.staffManagementBM":"true","specs.wixBlog.BMOverview":"true","specs.wixBlog.PostTemplates":"true","specs.ricos.fixListLineHeight":"true","specs.wixBlog.UseQueryInListPosts":"false","specs.wixBlog.DisplayPostComposerError":"false","specs.ricos.shouldAddAtomicAsNewBlock":"true","specs.wixBlog.BMProvisioningFailurePage":"false","specs.wixBlog.CategoryLabel":"true","specs.blogImporter.EnableRollbackOfMigrationsBM":"false","specs.wixBlog.BMDevMode":"false","specs.wixBlog.PostRevisionHistory":"true","specs.wixBlog.UseComponentDataChanged":"false","specs.wixBlog.UseLayoutFixer":"false","specs.wixBlog.AdvancedSEOViewer":"false","specs.ricos.removeUsmFromImageUrls":"true","specs.wixBlog.ListPostsUseOnlyDB":"false","specs.wixBlog.BMDeprecateOwnerField":"false","specs.wixBlog.ForceIframeSandbox":"true","specs.wixBlog.PostTemplatesCategories":"false","specs.wixBlog.EnableICUInViewer":"true","specs.membersArea.BlogCommentsFromCommentsSerivice":"true","specs.ricos.lazyImagesAndIframes":"false","specs.wixBlog.PostPageScrollToComments":"false","specs.wixBlog.UseBMFlow":"true","specs.wixBlog.UseFilesusrDomain":"false","specs.wixBlog.DevOOI":"false","specs.wixBlog.resolveCoverImageOnWrite":"true","specs.wixBlog.usePricingPlansV2":"false","specs.wixRicos.iframeSandboxSecondaryHost":"false","specs.wixBlog.resolveAccountSiteMemberId":"true","specs.wixBlog.ProdOOIEditor":"true","specs.ricos.useFilePluginAutoDownloadLinkRef":"true","specs.wixBlog.AddImageEncoding":"true","specs.wixBlog.MigrateCustomFeedOnEditorReady":"false","specs.wixBlog.RicosPollPlugin":"false","specs.wixRicos.facebookMaintenance":"false","specs.wixBlog.developerLogging":"false","specs.ricos.enableFilePluginPDFViewer":"false","specs.wixBlog.UsePublicUrlForResolvingUrls":"true","specs.wixBlog.InlineComments":"true","specs.wixBlog.AddImageEncodingMobile":"true","specs.ricos.fixedTabSize":"true","specs.wixBlog.writeToRichContent":"true","specs.wixBlog.PostComposerUndoRedo":"true","specs.wixBlog.PostPageSplitPOC":"false","specs.wixBlog.BMManagePendingReviews":"true","specs.wixBlog.SetDefaultsInEditorApp":"false","specs.wixBlog.BMHireBlogWriter":"true","specs.wixBlog.EnableDiscoveryIngestion":"false","specs.wixRicos.useSeo":"false","specs.wixBlog.InstallSiteSearch":"true","specs.wixRicos.mobileSettingsOOI":"true","specs.wixBlog.BlockLikeCountUpdates":"false","specs.wixBlog.RicosBaseUrl":"false","specs.wixBlog.RicosStaticToolbar":"true","specs.wixBlog.UpgradeSettingsSupportTabs":"true","specs.wixBlog.BMOverviewAppMarket":"false","specs.ricos.encAutoImageUrls":"true","specs.wixBlog.PatchPostResponseWithoutBody":"false","specs.wixBlog.CommentsMentions":"false","specs.ricos.newSettingsModals":"true","specs.wixBlog.NewBlogDemoContent":"true","specs.wixBlog.NewLayoutSettings":"false"},"1380b703-ce81-ff05-f115-39571d94dfcd":{"specs.stores.FixGalleryResponsiveIssue":"true","specs.stores.FixProductOptionsLayoutBugs":"true","specs.stores.StoreIntegrationPromoteSeoRedirector":"true","specs.stores.MobileGalleryGridStylesViewer":"true","specs.stores.outOfStockBiMessage":"true","specs.stores.GalleryWriteProductIdToPaginationMap":"true","specs.stores.NewStoresScopeTest":"true"},"675bbcef-18d8-41f5-800e-131ec9e08762":{"specs.wixCode.enableUseBatchOnBIEvents_3":"true"},"14ce28f7-7eb0-3745-22f8-074b0e2401fb":{"specs.UouSubscriptionServiceUseApiGatewayClient":"true","specs.membersArea.UseMembersNgApiUpdate":"false","specs.media.MediaManager3":"true","specs.membersArea.CheckUserContributorPermissions":"true","specs.membersArea.HandleMembersNgUpdateDomainEvents":"true","specs.membersfollow.ActivityCounters":"false","specs.membersArea.FixCorruptedRouterPatterns":"false","specs.membersArea.DoNotSyncWithSiteMembers":"false","specs.membersArea.newDisplaySettings":"true","specs.membersArea.SkipTemplateHandlerForSettings":"false","specs.membersArea.MemberHandlerUseMembersNgApi":"true","specs.membersArea.UseMembersNgApi":"true","specs.membersArea.UseAppWidgetsRelayout":"false","specs.membersArea.DoNotCreateTeamMember":"true","specs.AddMinHeight":"false","specs.membersArea.SendSsrCaccheInvalidationRequests":"true","specs.membersArea.staffManagementBM":"true","specs.membersArea.handleMobileComponentsDeletion":"true","specs.membersfollow.RemoveSubscriptionsCalls":"false","specs.membersArea.MembersApiUseMembersNgApi":"true","specs.membersArea.PrivateMemberIndicator":"false","specs.membersArea.ShowMoreMembersWithBadge":"false","specs.membersArea.UseGroupsToResolveMemberRoles":"true","specs.membersfollow.RemoveSubscriptionsService":"false","specs.membersArea.AddUninstallMAAction":"false","specs.profileCardOOI.imgMigration":"false","specs.santaMembers.FilterPagesByRoles":"true","specs.membersArea.MetaSiteSpecialConsumerV2":"true","specs.membersArea.RolesFilter":"false","specs.membersArea.openConfirmationPanelOnLoginBarRemove":"false","specs.membersArea.AppWidgets":"true","specs.membersArea.MembersApiUseMembersNgApiQueryForSortBy":"true","specs.profileCardOOI.popoverTooltipMigration":"true","specs.membersArea.syncRouterUpdate":"true","specs.membersArea.EnableMemberPagePermissions":"false","specs.membersfollow.MembersNgClient":"true","specs.membersArea.PolicyChangedToContributor":"true","specs.membersArea.EnableComponentAddedToStage":"true","specs.membersArea.fixLoginBarResponsiveLayout":"true","specs.membersArea.HandleMembersNgDomainEvents":"true","specs.membersArea.MembersApiUseMembersNgApiGet":"true","specs.membersArea.DisableSyncPermissionsWithGroups":"true","specs.membersArea.UseGetOrCreateMemberV2":"true","specs.membersArea.disableAutoRemoval":"true","specs.membersArea.ClearSettings":"true"},"13d21c63-b5ec-5912-8397-c3a5ddb27a97":{"specs.bookings.PaymentSelectionColorWiring":"true","specs.bookings.handleEndWeekIntervals":"true","specs.experts.ArenaEntryPoint":"true","specs.bookings.GetServiceSlugOnUnpublishedSite":"true","specs.bookings.CallMemberApiOnlyForSiteMember":"true","specs.bookings.PreventDoubleBookingCourse":"true","specs.bookings.japaneseAddress":"true","specs.bookings.PaymentLinkInAppointmentModal":"true","specs.bookings.DealerComponentWithCloseBtn":"true","specs.bookings.fineGrainPermissionsModelThrowsException":"true","specs.bookings.AddBookingMadeEvent":"true","specs.bookings.CreateLocationInFesForMulti":"true","specs.bookings.paymentActionsLibraryContactFullView":"false","specs.bookings.staffCardUIChangesV1":"true","specs.BookingsWizardAnimationSpecs":"true","specs.bookings.paymentActionsLibrary":"true","specs.bookings.PreventDoubleBookingReschedule":"false","specs.bookings.FormUseMembershipSpi":"false","specs.bookings.AlignDateAndTime":"true","specs.bookings.StaffQueryParamInCalendar":"true","specs.bookings.CalendarIntervalsImprovement":"true","specs.bookings.SlotAvailabilityInTimetable":"true","specs.bookings.WaitListWithDoubleBooking":"true","specs.bookings.WidgetShowAllServicesCategoryPresent":"true","specs.bookings.NewSettingsHomePage":"true","specs.bookings.FaceliftEditorModals":"true","specs.bookings.CalendarOOIRefactor":"true","specs.bookings.CalendarModalsBC":"true","specs.bookings.UoUMultiLocationV1":"true","specs.bookings.ReactEditAppointment":"false","specs.bookings.KibanaInfoLogs":"false","specs.bookings.paymentStatusLibraryClassSession":"false","specs.bookings.TimezoneIndicatorImprovementCalendars":"true","specs.bookings.SitePropertiesFacadeMigration":"true","specs.bookings.showUnsyncToast":"true","specs.bookings.CheckoutPagePanelWithCalendarPage":"true","specs.bookings.getAvailabilityOnEcom":"true","specs.bookings.BlockBookEmailByPremium":"false","specs.bookings.IframeGetStaffFromBulkSpec":"true","specs.bookings.SrvFrmServiceDetails":"false","specs.bookings.ServicePageFormOOINavigation":"true","specs.ImagePixelDensityFactorSpecs":"1.5","specs.bookings.ErrorMessagesBO":"true","specs.bookings.paymentStatusAsLibraryAppointmentPopover":"false","specs.bookings.FilterLocationOnlyIfTabsDisplayed":"true","specs.bookings.RangeForListSlots":"1","specs.bookings.OwnerFESFilterSessionsByTags":"true","specs.bookings.increaseTimeBudgetForAvailabilityCheck":"true","specs.bookings.RemoveViewPricingFromCalendarSettings":"true","specs.bookings.DatesRangeIntl":"true","specs.bookings.bookVeloNavigationOnEcom":"true","specs.bookings.ViewerOperationContext":"true","specs.bookings.UpdateBookingsPolicyWithoutRewritingServices":"true","specs.bookings.UoUCalendarPagination":"true","specs.bookings.dev.UseBusinessInfoMapper":"true","specs.bookings.NewReminderCheckboxBehaviour":"true","specs.bookings.AllowContributorsToBookWithPP":"true","specs.bookings.couponsInPromoteModal":"true","specs.bookings.OwnerGallery":"true","specs.wossm.EnableMultiLocation":"true","specs.bookings.BOBookingsFormOOI":"false","specs.bookings.PaymentLink":"true","specs.bookings.BOCheckOrdersInPlanOrders":"true","specs.bookings.BookAnotherText":"true","specs.bookings.exportedDeclineAppouintmentModal":"false","specs.bookings.mapCourseToAvailabilitySlot":"true","specs.bookings.AddPaymentAmountToCashier":"true","specs.bookings.UseIntlToFormatCourseDuration":"true","specs.bookings.fineGrainPermissionsModel":"false","specs.bookings.UseETagsForWidgetData":"true","specs.bookings.EnableOOIMigrationForTemplates":"false","specs.bookings.contactsSearchPermissionCheck":"true","specs.bookings.CorvidMultiLocation":"true","specs.bookings.PendingAppointments":"true","specs.bookings.ServicePageUpdateHref":"true","specs.bookings.EditorOOI":"false","specs.bookings.EditContactApiV4":"true","specs.bookings.WaitlistSettingsUsePluralOrSingularUnitNames":"true","specs.bookings.NumberOfCallsToGetNextAvailable":"true","specs.bookings.BookingsSPIAddActionsParameters":"true","specs.bookings.OnlinePaymentLabelForPaymentTypeAll":"false","specs.bookings.CalendarSortFilters":"true","specs.bookings.ExternalCalendarPermissionsModelFES":"true","specs.bookings.ShowPricingPlanEndDateIndication":"true","specs.bookings.NotFoundPageForContactInfoDeepLink":"true","specs.bookings.AddEmailRegexPattern":"true","specs.bookings.ListSlotsImprovements":"true","specs.bookings.DisableOldMembersArea":"true","specs.bookings.UouZoomV2":"true","specs.bookings.DeleteCategoryWithServicesByPlatform":"true","specs.bookings.bookCourseAfterStartDateServicePageContent":"true","specs.bookings.ShowPriceTextInFormIfServiceIsWithPPAndCustomPrice":"true","specs.bookings.StripLayoutSettingsImprovements":"true","specs.bookings.addNotificationTogglesToBoxes":"true","specs.bookings.MinWidthManifest":"true","specs.bookings.ParticipantUpdateFix":"true","specs.wos.BookingsNewSettingsPage":"true","specs.bookings.fineGrainPermissionsModelForUI":"true","specs.bookings.updateBenefitWithValidation":"true","specs.bookings.fixSupportLinksWithLanguage":"true","specs.bookings.googleMyBusinessPage":"true","specs.IndividualOfferingAsPremiumBizMgrSpecs":"true","specs.bookings.BookingsGeneralError":"false","specs.bookings.ExternalStaticsModule":"true","specs.bookings.WidgetRemoveWindowUses":"true","specs.bookings.fixConferenceDiffDuration":"true","specs.bookings.LanguageSupportInRendererSpi":"true","specs.bookings.MultiLocation":"true","specs.bookings.paymentActionsLibraryAppointmentPopover":"false","specs.bookings.UsePlatformBILogger":"true","specs.bookings.BookingsFormInternalApiErrorHandler":"false","specs.services.ServicesReadPermission":"true","specs.bookings.TimezoneIndicatorImprovementOfferingPage":"true","specs.bookings.ConvertTextTabToDrill":"true","specs.bookings.MembersAreaAllowTimezoneSwitch":"true","specs.bookings.RenderImgElement":"true","specs.bookings.BookingsFormNewErrorHandler":"true","specs.bookings.MemberAreaLinkToServicePage":"false","specs.bookings.BOTimezoneValidation":"false","specs.bookings.InvoiceButtonPremiumModal":"false","specs.bookings.OnConfirmationPageRemoveScheduleForCourse":"true","specs.bookings.UseLibraryReactQueryProvider":"true","specs.bookings.appointmentPopoverRedesign":"false","specs.bookings.MembersAreaLimit":"true","specs.bookings.UseSdkAdapterToGetServiceSlug":"true","specs.bookings.editBlockedTimeNewTitle":"true","specs.bookings.changeNextAvailableRange":"false","specs.bookings.contactsV4Web":"true","specs.bookings.PromoteModalBizMgr":"true","specs.bookings.dateAndTimeCombinedMyBooking":"true","specs.bookings.UouListOnlineBadge":"true","specs.bookings.UserTimezoneFirstSlotWithDifferentWeek":"true","specs.bookings.ManageParticipantsModal":"false","specs.bookings.appointmentModalDatePickerIntl":"false","specs.bookings.PromoterModal":"false","specs.bookings.bo.AllowOptimisticUpdatesInBooking":"true","specs.bookings.MembersAreaNavigateToCalendarPageOOI":"true","specs.bookings.BookingFormNameDeprecationFes":"true","specs.ValidateBookingCongratulationsSpecs":"true","specs.bookings.BookingFormNameDeprecationBO":"true","specs.bookings.AppointmentModalReact":"true","specs.bookings.CalendarFailedErrorMessageUOU":"true","specs.bookings.paymentActionsLibraryCoursePage":"false","specs.bookings.syncErrorNotification":"true","specs.bookings.UserServicesWriterInIframe":"true","specs.bookings.rwgKBByLanguage":"true","specs.bookings.CourseCouponServiceX":"true","specs.bookings.MultiLanguageInRendererSpi":"true","specs.bookings.FixApplyingCouponExperience":"true","specs.bookings.StaffPageSkeletonLayout":"true","specs.bookings.UoUMultiLocationAllLocations":"true","specs.bookings.AccessibilityImprovements":"true","specs.bookings.WaiverIndication":"false","specs.bookings.AllowNonBookableForPolicyNextAvailableSlot":"false","specs.bookings.QuickReportClientInfo":"true","specs.bookings.isQueryBookings":"false","specs.bookings.MembersAreaStaffFromBookingsList":"false","specs.bookings.ListServicesFromOtherCategoriesForSeo":"true","specs.bookings.UpgradeCashierVersion":"true","specs.bookings.NewEmailRegex":"true","specs.bookings.OwnerFesInsteadOfSettingsFes":"true","specs.bookings.headingTagAccessibilitySpec":"true","specs.bookings.UoUFormVeloFunctions":"false","specs.bookings.FixDeepLinkRaceConditionWithCourse":"true","specs.bookings.BookingBMToast":"true","specs.bookings.ServicePageWarmupData":"true","specs.bookings.paymentActionsLibraryContactSidePanel":"false","specs.bookings.previewModeRenderedInIframe":"false","specs.bookings.PublicApiReplaceBookingsUpdate":"true","specs.bookings.StaffToUser":"true","specs.bookings.fitness-policy":"true","specs.bookings.SeoIntegration":"true","specs.bookings.RemovePPErrorMessageUponLoginInMobile":"true","specs.bookings.InstallPricingPlansStandaloneBO":"true","specs.bookings.AddTimoutForListSlots":"false","specs.bookings.bookVeloOnEcom":"true","specs.bookings.MultiLocationBackwardCompatibility":"true","specs.bookings.ViewFullSchedule":"true","specs.bookings.ServicesSetupDealerWidgetShowLater":"true","specs.bookings.OOIVarnishIntegration":"true","specs.bookings.RemovePolicyMessageForCoursesInMA":"true","specs.bookings.EcomRolloutManagerInBO":"true","specs.bookings.connectByOAuth":"true","specs.bookings.StripLayoutImprovements":"true","specs.bookings.SaveCategoryCollapsedState":"false","specs.bookings.AddParticipantShortcut":"true","specs.bookings.QuickReportsInQuickActions":"true","specs.bookings.UseSdkAdapterNavigationInServicePage":"true","specs.bookings.ReplaceNotifyParticipantsWithNotification":"true","specs.bookings.UoUCancelUpcomingCourses":"true","specs.bookings.serviceBufferTimeIncreaseMax":"false","specs.bookings.UseSuperLog":"true","specs.bookings.ExportBookingSessionDuration":"true","specs.bookings.SessionWithoutServices":"true","specs.bookings.GetAvailabilityForCourseFM":"true","specs.bookings.UseActiveScheduleOnly":"true","specs.bookings.staffCardUIChangesV1.1":"true","specs.bookings.AppointmentLocationPickerTooltip":"false","specs.bookings.PromoteModalNewProps":"true","specs.bookings.EditAppointmentBM":"false","specs.bookings.CategoryLayoutImprovementDesktop":"true","specs.bookings.UseIntlForPriceInBookFlowSpecs":"true","specs.bookings.PreventDoubleBooking":"true","se_wixBookings_newAddPanel":"new","specs.bookings.ConnectPaymentToastAndBadge":"true","specs.bookings.CouseStartedAndBookable":"true","specs.bookings.ZoomV2":"true","specs.bookings.WidgetFullWidthPadding":"false","specs.bookings.ShowViewFullScheduleButtonWhenServiceHasSchedule":"true","specs.bookings.BookOnlyOneSlotUsingPP":"true","specs.bookings.OwnerFesImproveSetup":"false","specs.bookings.rtlAlignmentInModals":"true","specs.bookings.AllowBookForFullCourse":"false","specs.bookings.VarnishDynamicHeaderSpec":"true","specs.bookings.RemoveFormCTAfromBO":"true","specs.bookings.StaffCalendarSyncInfo":"true","spec.bookings.setRolesForBIEvent":"true","specs.bookings.EditorXContent":"true","specs.bookings.SchedulerPromoterModal":"true","specs.bookings.fixMultilingualInMemberArea":"false","specs.bookings.ClientGallery":"true","specs.bookings.AddCalendarConferenceToSessions":"true","specs.bookings.WidgetImageDimensionsCalcByList":"true","specs.bookings.MoreInfoLabel":"true","specs.bookings.MemberAreaRemoveMobileButtonSettings":"false","specs.bookings.EmailAutomationRecommendations":"true","specs.bookings.showSingleLocationInDetailsSection":"true","specs.bookings.UseQueryBySessionStartForContactBookings":"true","specs.bookings.EnforcePolicyOnCourse":"true","specs.bookings.UseGetAvailabilityForCourse":"true","specs.bookings.preventUrlChange":"false","specs.bookings.RemoveCalendarLinkFromBookingsCheckoutSettingsPanel":"true","specs.bookings.NewServicePagePendingApproval":"true","specs.bookings.paymentActionsLibraryClassPage":"false","specs.bookings.analyticsOOI":"true","specs.bookings.FixDurationOver24Hours":"true","specs.bookings.getCurrentSubjectPermissionsOnResource":"true","specs.bookings.MembersAreaZoomLinkOnEcomSites":"false","specs.bookings.bookingsWidgetUseThumbnailImage":"true","specs.bookings.getPaymentOptionsOnEcom":"true","specs.bookings.ServiceXV3CourseService":"true","specs.bookings.ServicesSetupDealerWidget":"true","specs.bookings.DatacapsuleMigration":"true","specs.bookings.ResilientBusinessInfo":"true","specs.bookings.fineGrainPermissionsModelWithWOA":"true","specs.bookings.removeDeleteStaffValidation":"true","specs.bookings.MultiLocationRemoveAddressNameFallback":"true","specs.bookings.FixPricingPlanNavigation":"true","specs.bookings.ServiceListVarnishSendInstanceId":"true","specs.bookings.srvFrmAdvancedSettings":"false","specs.bookings.PublicApiReplaceBookWithCheckout":"true","specs.bookings.UoUBookingsOnEcom":"true","specs.bookings.showWorkingDaysForBookableClass":"true"}}}},"appsScripts":{"urls":{"140603ad-af8d-84a5-2c80-a0f60cb47351":["https:\/\/static.parastorage.com\/services\/events-viewer\/1.1388.0\/viewerScript.bundle.min.js","https:\/\/static.parastorage.com\/services\/events-viewer\/1.1388.0\/widgetController.bundle.min.js"],"14ce28f7-7eb0-3745-22f8-074b0e2401fb":["https:\/\/static.parastorage.com\/services\/profile-card-tpa-ooi\/1.559.0\/viewerScript.bundle.min.js","https:\/\/static.parastorage.com\/services\/profile-card-tpa-ooi\/1.559.0\/ProfileCardController.bundle.min.js"],"14517e1a-3ff0-af98-408e-2bd6953c36a2":["https:\/\/static.parastorage.com\/services\/chat-worker\/1.868.0\/viewer-script.bundle.min.js"],"14cc59bc-f0b7-15b8-e1c7-89ce41d0e0c9":["https:\/\/static.parastorage.com\/services\/santa-members-viewer-app\/1.928.0\/app.bundle.min.js"],"675bbcef-18d8-41f5-800e-131ec9e08762":["https:\/\/static.parastorage.com\/services\/wix-code-viewer-app\/1.1479.523\/app.js"]},"scope":"page"},"debug":{"disablePlatform":false,"disableSnapshots":false,"enableSnapshots":false}}},"siteAssets":{"dataFixersParams":{"experiments":{"dm_enableDefaultA11ySettings":true,"dm_linkRelDefaults":true,"dm_migrateToTextTheme":true,"bv_remove_add_chat_viewer_fixer":"new","dm_fixStylableButtonProperties":true,"dm_fixVectorImageProperties":true},"dfVersion":"1.1581.0","isHttps":true,"isUrlMigrated":true,"metaSiteId":"92b3fa7b-06ac-42b4-a39b-f0e56ad896ba","quickActionsMenuEnabled":false,"siteId":"00d0ae9c-ec39-4207-b3c7-66e939982b83","siteRevision":5051,"v":3,"cacheVersions":{"dataFixer":6}},"modulesParams":{"features":{"moduleName":"thunderbolt-features","contentType":"application\/json","resourceType":"features","languageResolutionMethod":"QueryParam","isMultilingualEnabled":false,"externalBaseUrl":"https:\/\/www.valdecottaviation.com","useSandboxInHTMLComp":false},"platform":{"moduleName":"thunderbolt-platform","contentType":"application\/json","resourceType":"platform","externalBaseUrl":"https:\/\/www.valdecottaviation.com"},"css":{"moduleName":"thunderbolt-css","contentType":"application\/json","resourceType":"css","stylableMetadataURLs":["editor-elements-library.7b27aea187359fe2e5d17f5f2fbbfdf500a0eef0","editor-elements-design-systems.4e256b79cb4c79c0d78ed89c8bcb711a8b582130"],"ooiVersions":"MTNhOTRmMDktMjc2Ni0zYzQwLTRhMzItOGVkYjVhY2RkOGJjPXAud2l4c3RvcmVzLWNsaWVudC1wcm9kdWN0LXBhZ2UvMS4yMzEyLjAvcHJvZHVjdFBhZ2VOb0Nzcy5jc3NDb25maWcuYnVuZGxlLm1pbi5qczsxNDQwZTkyZC00N2Q4LTY5YmUtYWRlNy1lNmRlNDAxMjcxMDY9cC5ldmVudHMtdmlld2VyLzEuMTM4OC4wL3dpZGdldFZpZXdlcldpZGdldE5vQ3NzLmNzc0NvbmZpZy5idW5kbGUubWluLmpzOzE0ODkwNDBlLTAwMWYtNDYzMS01NWE5LTJjMjliNDQxNzEyNj1wLmNvbW11bml0aWVzLWZvcnVtLWNsaWVudC8xLjc4My4wL0ZvcnVtVmlld2VyV2lkZ2V0Tm9Dc3MuY3NzQ29uZmlnLmJ1bmRsZS5taW4uanM7MTRkMmFiYzItNTM1MC02MzIyLTQ4N2QtOGMxNmZmODMzYzhhPXAuZXZlbnRzLXZpZXdlci8xLjEzODguMC9kZXRhaWxzLXBhZ2VWaWV3ZXJXaWRnZXROb0Nzcy5jc3NDb25maWcuYnVuZGxlLm1pbi5qczsxNGYwMjY2Yy1lMGEzLWFmYzYtZDA3Yy01YmU4ZTIwOTQ5Y2Q9cC5jb21tdW5pdGllcy1mb3J1bS1tZW1iZXItcGFnZXMvMS45Ni4wL01lbWJlclBvc3RzVmlld2VyV2lkZ2V0Tm9Dc3MuY3NzQ29uZmlnLmJ1bmRsZS5taW4uanM7MTRmNTFiMDAtM2FkYS0yNzJlLWI2ZGItMzRkNWRhOWRkNjIzPXAuY29tbXVuaXRpZXMtZm9ydW0tbWVtYmVyLXBhZ2VzLzEuOTYuMC9NZW1iZXJDb21tZW50c1ZpZXdlcldpZGdldE5vQ3NzLmNzc0NvbmZpZy5idW5kbGUubWluLmpzOzI5YWQyOTBjLTg1MjktNDIwNC04ZmNmLTQxZWY0NmUwZDNiMD1wLmV2ZW50cy12aWV3ZXIvMS4xMzg4LjAvc2NoZWR1bGVWaWV3ZXJXaWRnZXROb0Nzcy5jc3NDb25maWcuYnVuZGxlLm1pbi5qczs0MDVlYjExNS1hNjk0LTRlMmItYWJhYS1lNDc2MjgwOGJiOTM9cC5ldmVudHMtdmlld2VyLzEuMTM4OC4wL21lbWJlcnMtcGFnZVZpZXdlcldpZGdldE5vQ3NzLmNzc0NvbmZpZy5idW5kbGUubWluLmpzOzUxM2E1ZDg0LTNlYmItNGNhNi1hNWFhLTgzZWZmZDIxMjNiOT1wLnNvY2lhbC1ncm91cHMtb29pLzEuOTk1LjAvR3JvdXBWaWV3ZXJXaWRnZXROb0Nzcy5jc3NDb25maWcuYnVuZGxlLm1pbi5qczthN2RjZGZjYi04YWJkLTQwMDgtYWYxOS1mZWQ1ZmNkMTJiNDA9cC5zb2NpYWwtZ3JvdXBzLW9vaS8xLjk5NS4wL0dyb3Vwc1ZpZXdlcldpZGdldE5vQ3NzLmNzc0NvbmZpZy5idW5kbGUubWluLmpz"},"siteMap":{"moduleName":"thunderbolt-site-map","contentType":"application\/json","resourceType":"siteMap"}},"clientTopology":{"mediaRootUrl":"https:\/\/static.wixstatic.com","staticMediaUrl":"https:\/\/static.wixstatic.com\/media","moduleRepoUrl":"https:\/\/static.parastorage.com\/unpkg","fileRepoUrl":"https:\/\/static.parastorage.com\/services","siteAssetsUrl":"https:\/\/siteassets.parastorage.com","pageJsonServerUrls":["https:\/\/pages.wixstatic.com","https:\/\/staticorigin.wixstatic.com","https:\/\/www.valdecottaviation.com","https:\/\/fallback.wix.com\/wix-html-editor-pages-webapp\/page"],"pathOfTBModulesInFileRepoForFallback":"wix-thunderbolt\/dist\/"},"siteScopeParams":{"wixCodePageIds":["lbint","hu1wp","mjpml","srgua","fzmmy","ilo1e","clil5","fzmn0","qeu4k","hhf1r","caulr","oy7bx","l7qvc","izhpt","kajse","kqqw3","nxomg","mgzwx","g77b0","sa1li","u3hfj","jqxd3","masterPage"],"hasTPAWorkerOnSite":true,"viewMode":"desktop","freemiumBanner":false,"coBrandingBanner":false,"mobileActionsMenu":false,"isWixSite":false,"urlFormatModel":{"format":"slash","forbiddenPageUriSEOs":["app","apps","_api","robots.txt","sitemap.xml","feed.xml","sites"],"pageIdToResolvedUriSEO":{}},"pageJsonFileNames":{"z4wyi":"808663_bc5e6f26a4582869876938d81ee61d9f_3946.json","vlwfq":"808663_6c01e070f3d821033b1ec5451827ce2b_3946.json","fzmmn":"808663_1ef975fc7d81d16a23ee4b2d28d4f08c_4634.json","fzmmq":"808663_827e143a3fd2c591931b90d9cbe790fe_4633.json","dow4c":"808663_d28972abedcee5cd6177170a417fdb37_4806.json","rujtb":"808663_2982d81d3b5537b1e0f0a58fbbe446f5_3946.json","lmxwk":"808663_ad387e918a7b24f41054d38fc8b19ba1_4033.json","vd41m":"808663_6eca7ecc2d1ceea3b5c3e2a509ef7a80_4835.json","q4qyj":"808663_0c764879c64f2e3a8ab1a740c3743948_3946.json","iayy1":"808663_a51985c5634862afe8a791934a57794e_4281.json","fzmn0":"808663_d4b82886448beb9f7f9517f32f0646eb_4875.json","x9lzb":"808663_abab8d7fb26d6f8877575de3553a7065_3946.json","fzmmo":"808663_72761d99cd83db0c963f10422ce7d024_4633.json","mi7zs":"808663_66599dc6a5faf6febefb01f29bf15611_5048.json","t03no":"808663_faf5207b1d103608663d58c0f3849fc2_3946.json","iegcu":"808663_e2eb8c2e7a67589e38734294bca20a1f_4723.json","fzmmy":"808663_66d6db367f21027c107d8378b7219455_4866.json","en7rs":"808663_9a68297f2815fb71fff5a7751534d982_3605.json","kajse":"808663_7a1bdf83f8a08f8769255561d0fb6f1c_4178.json","fyk4s":"808663_2ecc2c9687d4eed2d611129bbe83ca29_4857.json","nmk22":"808663_a6ffc1c42ef3acd4744c3db5262d0c26_5040.json","fklnn":"808663_b6a8b456579835957d7f7ef5150ac154_4735.json","fzmmr":"808663_0c838991f2dffadcde97ed70be3cae0a_4633.json","fzmmv":"808663_bc92a695299e73a2f4463c71f49e7269_4633.json","c8y0s":"808663_f72549700aa90e3d8131efcc2b36ee8a_3605.json","ljvaq":"808663_1b99b932f58188f06f5caad5d8d9e0d9_3946.json","pnyar":"808663_643d01aee80e6a9a33e0f11bcc2528b2_5042.json","y4wyk":"808663_ef99d4e75bae3f02f37dc090fe7fad6e_5029.json","mgzwx":"808663_82f8b71339815f1ed5466f853fb0f978_4764.json","fzmmu":"808663_b7735d2ddcbc8daf9bf106819f7f1f49_3946.json","jaha0":"808663_97ba0ae750dfb37ee4b8bca7245cac38_3946.json","yefqv":"808663_0c3a2119ba5e341e381e06b3c468dca2_4466.json","zxnlb":"808663_5c94630ece798af4b958f8e50ec97886_5021.json","w64ru":"808663_1607eb3a85696c6558386ec48c22fa16_4764.json","jio7x":"808663_c73d580282c5ee97b42890831b319978_4471.json","gai0r":"808663_537eea0c41b7efd84b45e67d6da54e8d_3605.json","gxmdo":"808663_cce50968e22887bfb66981b7c5e1209f_4180.json","seixw":"808663_23982c1bd484f94b27630355c2c07f70_5023.json","dh20z":"808663_f3bf29566e4298466c921f7e912323d9_3946.json","uj2ah":"808663_fbf7427c90da3c9f01828b9c16b0762a_3605.json","usekq":"808663_9450bf3152552d385c0342bc5588c9a1_3605.json","fzmmt":"808663_c674e80ad3a9d706fbc48a1ff4737b33_3946.json","oy7bx":"808663_931eb93add7922c7bbbf969bea72de66_5005.json","ycp3e":"808663_4d6858fd624af74d0df1a3743ce936a7_5038.json","vvvem":"808663_3f643ee8db6486f1ee4bcd50e1824c77_4762.json","nuojp":"808663_f6400f0a6b23ab0bc8d25a31c5b378c9_4762.json","fzmmw":"808663_52b815508b47699277574e91c1767823_4730.json","rq4xr":"808663_97c4dbf89f450aaa6f938d6952e7c5cb_4762.json","r45uu":"808663_d955d6ebc72811283091287b9456c72d_4360.json","fzmmp":"808663_31949630f237e57767a45e689897201f_4633.json","kqqw3":"808663_311a637d7d0ac64f341ec5732a16e860_4136.json","ujyri":"808663_485f44f3a6a2738c0d2e754ad1a8b408_3946.json","ijkyo":"808663_84f5a11966427cca3c497a6c8f47c934_3946.json","xfskn":"808663_86e64104bcb61ad5688ff16b80fe0af3_4764.json","nxomg":"808663_d912dd57aca6607d0cdf8f6f80442b66_5048.json","jqxd3":"808663_ea1d7df4acaf9f5e4dfdbc590a2f7213_4471.json","bmbp2":"808663_e2fbb666b22d595430f58f0211180e6d_4807.json","h2xzg":"808663_09cc2caee9015be0c1533f2ecd01bb91_3946.json","m0zwt":"808663_1d01bd838cf82febc5a8b2e2bd5b4a1c_4165.json","rjbz8":"808663_b5f9af0fecd431074ff737e5c93de39a_4873.json","zd75c":"808663_204329792aaddd2d9c092b16ea49f256_3946.json","l7qvc":"808663_527326ad981e6861ee1e5f47adeda925_5048.json","wcahy":"808663_90e6eaa2e978f9583a87c5ea112cf674_3946.json","lbint":"808663_ccd195a59418726e1974ace43e10ae85_5051.json","fzmms":"808663_c2b1c3d8333ff8b8dca3c69f45bf60a5_4634.json","masterPage":"808663_d094d6dd0f42e5cc0e0eeb44f0e0065b_5049.json"},"protectedPageIds":["joos2","avyjy","sa1li","ftvkl","p0apg","xp70i","m00r9","hhf1r","tzcqu","u3hfj","ilo1e","sjmlo","clil5","srgua","mjpml","wr0v0","ifp7v","g77b0","gkjku","qepua","xyp2i","ma5ne","gm6te","mrbsd","izhpt","casx2","caulr","hu1wp","vrt8t","mtlkb","urzyz","l74fa","iqfca","lxow7","nfk71","qs2il","qeu4k","jl1jk","hk487","drs6o"],"routersInfo":{"configMap":{"routers-jdhfg89r":{"prefix":"corporateportal","appDefinitionId":"14cc59bc-f0b7-15b8-e1c7-89ce41d0e0c9","config":"{\"type\":\"private\",\"patterns\":{\"\/flightoperations\":{\"appData\":{\"menuOrder\":4},\"page\":\"1a945466-6c58-4774-8b99-999ebe236dfe\",\"seoData\":{\"title\":\"Operations Center\",\"description\":\"\",\"keywords\":\"\",\"noIndex\":\"true\"},\"title\":\"Flight Operations\"},\"\/flightline\":{\"appData\":{\"menuOrder\":4},\"page\":\"e1a7d642-b3c0-47cb-bedb-6588e9400446\",\"seoData\":{\"title\":\"Flight Bulletin\",\"description\":\"\",\"keywords\":\"\",\"noIndex\":\"true\"},\"title\":\"Flight Line\"},\"\/archive\":{\"appData\":{\"menuOrder\":4},\"page\":\"476bcaa4-42b3-4cc2-9d47-51cab633c313\",\"seoData\":{\"title\":\"Archive\",\"description\":\"\",\"keywords\":\"\",\"noIndex\":\"true\"},\"title\":\"Archive\"},\"\/notifications\":{\"socialHome\":false,\"appData\":{\"numbers\":{\"key\":\"notificationsCount\",\"default\":0},\"appDefinitionId\":\"14f25924-5664-31b2-9568-f9c5ed98c9b1\",\"appPageId\":\"notifications_app\",\"menuOrder\":4,\"visibleForRoles\":[]},\"page\":\"25a99b88-1783-4bd7-8591-932f081aee51\",\"seoData\":{\"title\":\"Notifications\",\"description\":\"\",\"keywords\":\"\",\"noIndex\":\"true\"},\"title\":\"Notifications\"},\"\/settings\":{\"socialHome\":false,\"appData\":{\"numbers\":{},\"appDefinitionId\":\"14f25dc5-6af3-5420-9568-f9c5ed98c9b1\",\"appPageId\":\"settings\",\"menuOrder\":4,\"visibleForRoles\":[]},\"page\":\"c7488edd-86d0-43eb-a4e8-70897e6396e9\",\"seoData\":{\"title\":\"Settings\",\"description\":\"\",\"keywords\":\"\",\"noIndex\":\"true\"},\"title\":\"Settings\"},\"\/informationcenter\":{\"appData\":{\"menuOrder\":4},\"page\":\"d651096d-38ff-4e94-9bbb-b0090a105550\",\"seoData\":{\"title\":\"Information Center\",\"description\":\"\",\"keywords\":\"\",\"noIndex\":\"true\"},\"title\":\"Crew Center\"},\"\/reservations-flightexperiences\":{\"socialHome\":false,\"appData\":{\"appDefinitionId\":\"13d21c63-b5ec-5912-8397-c3a5ddb27a97\",\"appPageId\":\"bookings_member_area\",\"menuOrder\":2,\"visibleForRoles\":[]},\"page\":\"49e05141-0f1b-4db7-85a7-d66614a7bb64\",\"seoData\":{\"title\":\"Flight Experience Overview\",\"description\":\"\",\"keywords\":\"\",\"noIndex\":\"true\"},\"title\":\"My Bookings\"},\"\/shareflight-new-listing\":{\"socialHome\":false,\"appData\":{\"appDefinitionId\":\"14cc59bc-f0b7-15b8-e1c7-89ce41d0e0c9\",\"appPageId\":\"\",\"menuOrder\":2,\"visibleForRoles\":[]},\"page\":\"92feb677-8380-4a5a-bccf-afc7da8244b8\",\"seoData\":{\"title\":\"Publish New ShareFlight\",\"description\":\"\",\"keywords\":\"\",\"noIndex\":\"true\"},\"title\":\"New Private Page\",\"pageId\":\"srgua\"},\"\/my-subscriptions\":{\"socialHome\":false,\"appData\":{\"numbers\":{},\"appDefinitionId\":\"2bef2abe-7abe-43da-889c-53c1500a328c\",\"appPageId\":\"My Subscriptions\",\"menuOrder\":2,\"visibleForRoles\":[]},\"page\":\"e678ae52-f4c4-460a-82a3-082539e85884\",\"seoData\":{\"title\":\"ShareFlight Premium\",\"description\":\"\",\"keywords\":\"\",\"noIndex\":\"true\"},\"title\":\"My Subscriptions\"},\"\/my-orders\":{\"socialHome\":false,\"appData\":{\"numbers\":{},\"appDefinitionId\":\"1380b703-ce81-ff05-f115-39571d94dfcd\",\"appPageId\":\"order_history\",\"menuOrder\":2,\"visibleForRoles\":[]},\"page\":\"8e8dcbeb-4ffe-4e74-8971-2afe3276379f\",\"seoData\":{\"title\":\"My Orders\",\"description\":\"\",\"keywords\":\"\",\"noIndex\":\"true\"},\"title\":\"My Orders\"},\"\/my-addresses\":{\"socialHome\":false,\"appData\":{\"numbers\":{},\"appDefinitionId\":\"1505b775-e885-eb1b-b665-1e485d9bf90e\",\"appPageId\":\"my_addresses\",\"menuOrder\":2,\"visibleForRoles\":[]},\"page\":\"48782ded-dcdc-4ff8-93a9-5c68b0ffc2f2\",\"seoData\":{\"title\":\"My Addresses\",\"description\":\"\",\"keywords\":\"\",\"noIndex\":\"true\"},\"title\":\"My Addresses\"},\"\/my-wallet\":{\"socialHome\":false,\"appData\":{\"numbers\":{},\"appDefinitionId\":\"4aebd0cb-fbdb-4da7-b5d1-d05660a30172\",\"appPageId\":\"my_wallet\",\"menuOrder\":2,\"visibleForRoles\":[]},\"page\":\"8b0c1d0a-88f7-47d9-9d59-7d73b59e4f18\",\"seoData\":{\"title\":\"My Wallet\",\"description\":\"\",\"keywords\":\"\",\"noIndex\":\"true\"},\"title\":\"My Wallet\"},\"\/shareflightpublisher\":{\"socialHome\":false,\"appData\":{\"appDefinitionId\":\"14cc59bc-f0b7-15b8-e1c7-89ce41d0e0c9\",\"appPageId\":\"\",\"menuOrder\":2,\"visibleForRoles\":[]},\"page\":\"76eb0703-143b-4f29-a102-632014413093\",\"seoData\":{\"title\":\"ShareFlight Publisher\",\"description\":\"\",\"keywords\":\"\",\"noIndex\":\"true\"},\"title\":\"New Private Page\",\"pageId\":\"mjpml\"},\"\/central\":{\"appData\":{\"appDefinitionId\":\"14cffd81-5215-0a7f-22f8-074b0e2401fb\",\"appPageId\":\"member_info\",\"menuOrder\":3},\"page\":\"d43bd1ae-5204-4c2d-9781-29c5edd31483\",\"seoData\":{\"title\":\"Valdecott Central\",\"description\":\"\",\"keywords\":\"\",\"noIndex\":\"true\"},\"title\":\"Dashboard\"},\"\/flightmanager\":{\"socialHome\":false,\"appData\":{\"appDefinitionId\":\"14cc59bc-f0b7-15b8-e1c7-89ce41d0e0c9\",\"appPageId\":\"\",\"menuOrder\":2,\"visibleForRoles\":[]},\"page\":\"601d92fc-74c2-4137-842e-d72a935d4e35\",\"seoData\":{\"title\":\"Flight Manager\",\"description\":\"\",\"keywords\":\"\",\"noIndex\":\"true\"},\"title\":\"New Private Page\",\"pageId\":\"hhf1r\"},\"\/blank-8\":{\"socialHome\":false,\"appData\":{\"appDefinitionId\":\"14cc59bc-f0b7-15b8-e1c7-89ce41d0e0c9\",\"appPageId\":\"\",\"menuOrder\":2,\"visibleForRoles\":[]},\"page\":\"b5704b80-8a64-45df-987e-4f7e29b1b22c\",\"seoData\":{\"title\":\"ShareFlight Overview\",\"description\":\"\",\"keywords\":\"\",\"noIndex\":\"true\"},\"title\":\"New Private Page\",\"pageId\":\"clil5\"}}}","group":"members","pages":{"e678ae52-f4c4-460a-82a3-082539e85884":"hu1wp","e1a7d642-b3c0-47cb-bedb-6588e9400446":"p0apg","48782ded-dcdc-4ff8-93a9-5c68b0ffc2f2":"xp70i","b5704b80-8a64-45df-987e-4f7e29b1b22c":"clil5","601d92fc-74c2-4137-842e-d72a935d4e35":"hhf1r","25a99b88-1783-4bd7-8591-932f081aee51":"gm6te","1a945466-6c58-4774-8b99-999ebe236dfe":"ilo1e","c7488edd-86d0-43eb-a4e8-70897e6396e9":"qs2il","92feb677-8380-4a5a-bccf-afc7da8244b8":"srgua","49e05141-0f1b-4db7-85a7-d66614a7bb64":"izhpt","d651096d-38ff-4e94-9bbb-b0090a105550":"nfk71","8e8dcbeb-4ffe-4e74-8971-2afe3276379f":"mrbsd","d43bd1ae-5204-4c2d-9781-29c5edd31483":"qeu4k","476bcaa4-42b3-4cc2-9d47-51cab633c313":"xyp2i","8b0c1d0a-88f7-47d9-9d59-7d73b59e4f18":"ftvkl","76eb0703-143b-4f29-a102-632014413093":"mjpml"}},"routers-jdhfg8ai":{"prefix":"corporateentitlement","appDefinitionId":"14cc59bc-f0b7-15b8-e1c7-89ce41d0e0c9","config":"{\"type\":\"public\",\"patterns\":{\"\/{userName}\/profile\":{\"socialHome\":true,\"appData\":{\"numbers\":{},\"appDefinitionId\":\"14dbef06-cc42-5583-32a7-3abd44da4908\",\"appPageId\":\"about\",\"menuOrder\":1,\"visibleForRoles\":[]},\"page\":\"7e22fb6b-a958-437f-aeb9-5d8e3f7fcb57\",\"seoData\":{\"title\":\"My Profile\",\"description\":\"\",\"keywords\":\"\",\"noIndex\":\"true\"},\"title\":\"Profile\"},\"\/{userName}\/followers\":{\"socialHome\":false,\"appData\":{\"numbers\":{},\"appDefinitionId\":\"14ebe801-d78a-daa9-c9e5-0286a891e46f\",\"appPageId\":\"following_followers\",\"menuOrder\":2,\"visibleForRoles\":[]},\"page\":\"0eb850ab-b676-4471-973d-57d81c29f705\",\"seoData\":{\"title\":\"{userName} | Followers\",\"description\":\"\",\"keywords\":\"\",\"noIndex\":\"true\"},\"title\":\"Followers\"},\"\/{userName}\/forum-posts\":{\"socialHome\":false,\"appData\":{\"numbers\":{\"key\":\"postsCount\",\"default\":0},\"appDefinitionId\":\"14724f35-6794-cd1a-0244-25fd138f9242\",\"appPageId\":\"member-posts-page\",\"menuOrder\":2,\"visibleForRoles\":[]},\"page\":\"a064689b-3af9-4651-9347-09884a279bf3\",\"seoData\":{\"title\":\"{userName} | Forum Posts\",\"description\":\"\",\"keywords\":\"\",\"noIndex\":\"true\"},\"title\":\"Forum Posts\"},\"\/{userName}\/forum-comments\":{\"socialHome\":false,\"appData\":{\"numbers\":{\"key\":\"createdCommentsCount\",\"default\":0},\"appDefinitionId\":\"14724f35-6794-cd1a-0244-25fd138f9242\",\"appPageId\":\"member-comments-page\",\"menuOrder\":2,\"visibleForRoles\":[]},\"page\":\"0493f008-36e7-4547-8dc7-f3b910038b52\",\"seoData\":{\"title\":\"{userName} | Forum Comments\",\"description\":\"\",\"keywords\":\"\",\"noIndex\":\"true\"},\"title\":\"Forum Comments\"},\"\/{userName}\/reservations-emptylegs\":{\"socialHome\":false,\"appData\":{\"numbers\":{},\"appDefinitionId\":\"140603ad-af8d-84a5-2c80-a0f60cb47351\",\"appPageId\":\"events_members_page\",\"menuOrder\":2,\"visibleForRoles\":[]},\"page\":\"6e1c0fee-627d-4bad-90a5-c4be4a060945\",\"seoData\":{\"title\":\"Empty Leg Overview\",\"description\":\"\",\"keywords\":\"\",\"noIndex\":\"true\"},\"title\":\"Events\"},\"\/{userName}\/filemanager\":{\"socialHome\":false,\"appData\":{\"numbers\":{},\"appDefinitionId\":\"1537b24e-29d1-6d8f-b8e1-d6860f2f70b9\",\"appPageId\":\"wix_file_share_members_page\",\"menuOrder\":2,\"visibleForRoles\":[]},\"page\":\"bc08475a-9fbe-4a59-86fa-b626b477979b\",\"seoData\":{\"title\":\"File System\",\"description\":\"\",\"keywords\":\"\",\"noIndex\":\"true\"},\"title\":\"Files\"}}}","group":"members","pages":{"a064689b-3af9-4651-9347-09884a279bf3":"vrt8t","0eb850ab-b676-4471-973d-57d81c29f705":"drs6o","bc08475a-9fbe-4a59-86fa-b626b477979b":"g77b0","6e1c0fee-627d-4bad-90a5-c4be4a060945":"caulr","0493f008-36e7-4547-8dc7-f3b910038b52":"casx2","7e22fb6b-a958-437f-aeb9-5d8e3f7fcb57":"u3hfj"}},"routers-ks7g6jpo":{"prefix":"shareflight-listings","appDefinitionId":"dataBinding","config":"{\"patterns\":{\"\/\":{\"pageRole\":\"68948d97-278e-4ea3-9a02-79a44f9cdc5a\",\"title\":\"ShareFlight Listings\",\"config\":{\"collection\":\"ShareFlightPublisher\",\"pageSize\":12,\"sort\":[{\"fsServiceName\":\"asc\"}],\"lowercase\":true},\"seoMetaTags\":{\"robots\":\"noindex\",\"description\":\"\",\"keywords\":\"\",\"og:image\":\"\"}},\"\/{fsServiceName}\":{\"pageRole\":\"f54be409-6902-4fad-a512-4a59c32578d7\",\"title\":\"{fsServiceName}\",\"config\":{\"collection\":\"ShareFlightPublisher\",\"pageSize\":1,\"lowercase\":true,\"sort\":[{\"fsServiceName\":\"asc\"}]},\"seoMetaTags\":{\"description\":\"{_id}\",\"robots\":\"noindex\",\"keywords\":\"\",\"og:image\":\"\"}}}}","pages":{"68948d97-278e-4ea3-9a02-79a44f9cdc5a":"sa1li","f54be409-6902-4fad-a512-4a59c32578d7":"lbint"}}}},"anonymousClientSpecMap":{"2":{"type":"appbuilder","applicationId":2,"appDefinitionId":"3d590cbc-4907-4cc4-b0b1-ddf2c5edf297","instanceId":"","state":"Initialized","instance":""},"4":{"type":"public","applicationId":4,"appDefinitionId":"14bca956-e09f-f4d6-14d7-466cb3f09103","appDefinitionName":"Wix Cashier","instance":"","instanceId":"","sectionPublished":true,"sectionMobilePublished":false,"sectionSeoEnabled":true,"widgets":{},"appRequirements":{"requireSiteMembers":false},"isWixTPA":true,"installedAtDashboard":true,"permissions":{"revoked":false},"appFields":{"isStandalone":true,"semanticVersion":"^0.2.0"}},"5":{"type":"public","applicationId":5,"appDefinitionId":"141fbfae-511e-6817-c9f0-48993a7547d1","appDefinitionName":"Inbox","instance":"","instanceId":"","sectionPublished":true,"sectionMobilePublished":false,"sectionSeoEnabled":true,"widgets":{},"appRequirements":{"requireSiteMembers":false},"isWixTPA":true,"installedAtDashboard":true,"permissions":{"revoked":false},"appFields":{}},"6":{"type":"public","applicationId":6,"appDefinitionId":"13ee94c1-b635-8505-3391-97919052c16f","appDefinitionName":"Wix Invoices","instance":"","instanceId":"","sectionPublished":true,"sectionMobilePublished":false,"sectionSeoEnabled":true,"widgets":{},"appRequirements":{"requireSiteMembers":false},"isWixTPA":true,"installedAtDashboard":true,"permissions":{"revoked":false},"appFields":null},"7":{"type":"public","applicationId":7,"appDefinitionId":"1480c568-5cbd-9392-5604-1148f5faffa0","appDefinitionName":"Get Found on Google","instance":"","instanceId":"","sectionPublished":true,"sectionMobilePublished":false,"sectionSeoEnabled":true,"widgets":{},"appRequirements":{"requireSiteMembers":false},"isWixTPA":true,"installedAtDashboard":true,"permissions":{"revoked":false},"appFields":{}},"8":{"type":"public","applicationId":8,"appDefinitionId":"135c3d92-0fea-1f9d-2ba5-2a1dfb04297e","appDefinitionName":"Email Marketing","instance":"","instanceId":"","sectionPublished":true,"sectionMobilePublished":false,"sectionSeoEnabled":true,"widgets":{"141995eb-c700-8487-6366-a482f7432e2b":{"widgetUrl":"https:\/\/so-feed.codev.wixapps.net\/widget","widgetId":"141995eb-c700-8487-6366-a482f7432e2b","refreshOnWidthChange":true,"mobileUrl":"https:\/\/so-feed.codev.wixapps.net\/widget","published":true,"mobilePublished":true,"seoEnabled":true,"preFetch":false,"shouldBeStretchedByDefault":false,"shouldBeStretchedByDefaultMobile":false,"componentFields":{},"tpaWidgetId":"shoutout_feed","default":true}},"appRequirements":{"requireSiteMembers":false},"isWixTPA":true,"installedAtDashboard":true,"permissions":{"revoked":false},"appFields":{"premiumBundle":{"parentAppId":"ee21fe60-48c5-45e9-95f4-6ca8f9b1c9d9","parentAppSlug":"ee21fe60-48c5-45e9-95f4-6ca8f9b1c9d9"}}},"9":{"type":"public","applicationId":9,"appDefinitionId":"139ef4fa-c108-8f9a-c7be-d5f492a2c939","appDefinitionName":"Automated Emails","instance":"","instanceId":"","sectionPublished":true,"sectionMobilePublished":false,"sectionSeoEnabled":true,"widgets":{},"appRequirements":{"requireSiteMembers":false},"isWixTPA":true,"installedAtDashboard":true,"permissions":{"revoked":false},"appFields":null},"10":{"type":"public","applicationId":10,"appDefinitionId":"14517e1a-3ff0-af98-408e-2bd6953c36a2","appDefinitionName":"Wix Chat","instance":"","instanceId":"","sectionPublished":true,"sectionMobilePublished":false,"sectionSeoEnabled":true,"widgets":{"14517f3f-ffc5-eced-f592-980aaa0bbb5c":{"widgetUrl":"https:\/\/engage.wixapps.net\/chat-widget-server\/renderChatWidget\/index","widgetId":"14517f3f-ffc5-eced-f592-980aaa0bbb5c","refreshOnWidthChange":true,"gluedOptions":{"placement":"BOTTOM_RIGHT","verticalMargin":0,"horizontalMargin":0},"published":true,"mobilePublished":true,"seoEnabled":true,"preFetch":false,"shouldBeStretchedByDefault":false,"shouldBeStretchedByDefaultMobile":false,"componentFields":{"iframeWithPlatform":true},"tpaWidgetId":"wix_visitors","default":true}},"appRequirements":{"requireSiteMembers":false},"isWixTPA":true,"installedAtDashboard":true,"permissions":{"revoked":false},"appFields":{"platform":{"viewerScriptUrl":"https:\/\/static.parastorage.com\/services\/chat-worker\/1.868.0\/viewer-script.bundle.min.js","optionalApplication":true,"margins":{"desktop":{"top":{},"right":{},"bottom":{},"left":{}},"tablet":{"top":{},"right":{},"bottom":{},"left":{}},"mobile":{"top":{},"right":{},"bottom":{},"left":{}}},"height":{"desktop":{},"tablet":{},"mobile":{}},"editorScriptUrl":"https:\/\/static.parastorage.com\/services\/chat-worker\/1.868.0\/editor-script.bundle.min.js","isStretched":{},"docking":{"desktop":{},"tablet":{},"mobile":{}},"errorReporting":{},"width":{"desktop":{},"tablet":{},"mobile":{}},"viewer":{"errorReporting":{}}},"premiumBundle":{"parentAppId":"ee21fe60-48c5-45e9-95f4-6ca8f9b1c9d9","parentAppSlug":"ee21fe60-48c5-45e9-95f4-6ca8f9b1c9d9"},"mostPopularPackage":"Sales","featuresForNewPackagePicker":[{"forPackages":[{"value":"50","packageId":"Professional"},{"value":"150","packageId":"Sales"},{"value":"Unlimited","packageId":"Teams"}]},{"forPackages":[{"value":"true","packageId":"Professional"},{"value":"true","packageId":"Sales"},{"value":"true","packageId":"Teams"}]},{"forPackages":[{"value":"true","packageId":"Professional"},{"value":"true","packageId":"Sales"},{"value":"true","packageId":"Teams"}]},{"forPackages":[{"value":"true","packageId":"Professional"},{"value":"true","packageId":"Sales"},{"value":"true","packageId":"Teams"}]},{"forPackages":[{"value":"true","packageId":"Professional"},{"value":"true","packageId":"Sales"},{"value":"true","packageId":"Teams"}]},{"forPackages":[{"value":"true","packageId":"Professional"},{"value":"true","packageId":"Sales"},{"value":"true","packageId":"Teams"}]},{"forPackages":[{"value":"true","packageId":"Professional"},{"value":"true","packageId":"Sales"},{"value":"true","packageId":"Teams"}]},{"forPackages":[{"value":"true","packageId":"Professional"},{"value":"true","packageId":"Sales"},{"value":"true","packageId":"Teams"}]},{"forPackages":[{"value":"true","packageId":"Sales"},{"value":"true","packageId":"Teams"}]},{"forPackages":[{"value":"true","packageId":"Teams"}]}],"isStandalone":true,"semanticVersion":"^0.62.0"}},"11":{"type":"public","applicationId":11,"appDefinitionId":"14b89688-9b25-5214-d1cb-a3fb9683618b","appDefinitionName":"Mobile App-Social Posts","instance":"","instanceId":"","sectionPublished":true,"sectionMobilePublished":false,"sectionSeoEnabled":true,"widgets":{},"appRequirements":{"requireSiteMembers":false},"isWixTPA":true,"installedAtDashboard":true,"permissions":{"revoked":false},"appFields":{}},"12":{"type":"public","applicationId":12,"appDefinitionId":"150ae7ee-c74a-eecd-d3d7-2112895b988a","appDefinitionName":"Marketing Integration","instance":"","instanceId":"","sectionPublished":true,"sectionMobilePublished":false,"sectionSeoEnabled":true,"widgets":{},"appRequirements":{"requireSiteMembers":false},"isWixTPA":true,"installedAtDashboard":true,"permissions":{"revoked":false},"appFields":{}},"13":{"type":"sitemembers","applicationId":13,"collectionType":"ApplyForMembership","collectionFormFace":"Register","collectionExposure":"Public","smcollectionId":"1d88c725-d434-47cd-82be-f401ff65153c","instanceId":"","instance":""},"14":{"type":"public","applicationId":14,"appDefinitionId":"14d7032a-0a65-5270-cca7-30f599708fed","appDefinitionName":"WixCoupons","instance":"","instanceId":"","sectionPublished":true,"sectionMobilePublished":false,"sectionSeoEnabled":true,"widgets":{},"appRequirements":{"requireSiteMembers":false},"isWixTPA":true,"installedAtDashboard":true,"permissions":{"revoked":false},"appFields":{"nonDiscoverable":true}},"15":{"type":"public","applicationId":15,"appDefinitionId":"146c0d71-352e-4464-9a03-2e868aabe7b9","appDefinitionName":"Ascend Tasks","instance":"","instanceId":"","sectionPublished":true,"sectionMobilePublished":false,"sectionSeoEnabled":true,"widgets":{},"appRequirements":{"requireSiteMembers":false},"isWixTPA":true,"installedAtDashboard":true,"permissions":{"revoked":false},"appFields":{}},"16":{"type":"public","applicationId":16,"appDefinitionId":"55cd9036-36bb-480b-8ddc-afda3cb2eb8d","appDefinitionName":"PriceQuotes","instance":"","instanceId":"","sectionPublished":true,"sectionMobilePublished":false,"sectionSeoEnabled":true,"widgets":{},"appRequirements":{"requireSiteMembers":false},"isWixTPA":true,"installedAtDashboard":true,"permissions":{"revoked":false},"appFields":{}},"18":{"type":"public","applicationId":18,"appDefinitionId":"f123e8f1-4350-4c9b-b269-04adfadda977","appDefinitionName":"Promote Home","instance":"","instanceId":"","sectionPublished":true,"sectionMobilePublished":false,"sectionSeoEnabled":true,"widgets":{},"appRequirements":{"requireSiteMembers":false},"isWixTPA":true,"installedAtDashboard":true,"permissions":{"revoked":false},"appFields":{}},"19":{"type":"public","applicationId":19,"appDefinitionId":"14ce1214-b278-a7e4-1373-00cebd1bef7c","appDefinitionName":"Wix Forms & Payments","instance":"","instanceId":"","sectionPublished":true,"sectionMobilePublished":false,"sectionSeoEnabled":true,"widgets":{},"appRequirements":{"requireSiteMembers":false},"isWixTPA":true,"installedAtDashboard":true,"permissions":{"revoked":false},"appFields":{"platform":{"editorScriptUrl":"https:\/\/static.parastorage.com\/services\/wix-form-builder\/1.5453.0\/editor-app.bundle.min.js","viewerScriptUrl":"https:\/\/static.parastorage.com\/services\/forms-viewer\/1.773.0\/viewer-app.bundle.min.js","hasDashboardComponent":true,"baseUrls":{"":""},"margins":{"desktop":{"top":{"type":"PX","value":0},"right":{"type":"PX","value":0},"bottom":{"type":"PX","value":0},"left":{"type":"PX","value":0}},"tablet":{"top":{},"right":{},"bottom":{},"left":{}},"mobile":{"top":{},"right":{},"bottom":{},"left":{}}},"height":{"desktop":{},"tablet":{},"mobile":{}},"viewerScriptUrlTemplate":"https:\/\/static.parastorage.com\/services\/forms-viewer\/1.773.0\/viewer-app.bundle.min.js","isStretched":{},"docking":{"desktop":{"horizontal":"HCENTER","vertical":"TOP_DOCKING"},"tablet":{},"mobile":{}},"errorReporting":{},"width":{"desktop":{},"tablet":{},"mobile":{}},"viewer":{"errorReporting":{}}},"premiumBundle":{"parentAppId":"ee21fe60-48c5-45e9-95f4-6ca8f9b1c9d9","parentAppSlug":"ee21fe60-48c5-45e9-95f4-6ca8f9b1c9d9"},"mostPopularPackage":"Mid_Range","featuresForNewPackagePicker":[{"forPackages":[{"value":"Unlimited","packageId":"Basic"},{"value":"Unlimited","packageId":"Mid_Range"},{"value":"Unlimited","packageId":"Pro"}]},{"forPackages":[{"value":"true","packageId":"Basic"},{"value":"true","packageId":"Mid_Range"},{"value":"true","packageId":"Pro"}]},{"forPackages":[{"value":"100MB Storage","packageId":"Basic"},{"value":"1GB Storage","packageId":"Mid_Range"},{"value":"10GB Storage","packageId":"Pro"}]},{"forPackages":[{"value":"10 Forms","packageId":"Basic"},{"value":"100 Forms","packageId":"Mid_Range"},{"value":"Unlimited","packageId":"Pro"}]},{"forPackages":[{"value":"1000 Submissions\/month","packageId":"Basic"},{"value":"5000 Submissions\/month","packageId":"Mid_Range"},{"value":"Unlimited","packageId":"Pro"}]},{"forPackages":[{"value":"1 User","packageId":"Basic"},{"value":"5 Users","packageId":"Mid_Range"},{"value":"Unlimited Users","packageId":"Pro"}]},{"forPackages":[{"value":"true","packageId":"Basic"},{"value":"true","packageId":"Mid_Range"},{"value":"true","packageId":"Pro"}]},{"forPackages":[{"value":"true","packageId":"Basic"},{"value":"true","packageId":"Mid_Range"},{"value":"true","packageId":"Pro"}]},{"forPackages":[{"value":"true","packageId":"Basic"},{"value":"true","packageId":"Mid_Range"},{"value":"true","packageId":"Pro"}]},{"forPackages":[{"value":"true","packageId":"Basic"},{"value":"true","packageId":"Mid_Range"},{"value":"true","packageId":"Pro"}]},{"forPackages":[{"value":"true","packageId":"Basic"},{"value":"true","packageId":"Mid_Range"},{"value":"true","packageId":"Pro"}]},{"forPackages":[{"value":"true","packageId":"Basic"},{"value":"true","packageId":"Mid_Range"},{"value":"true","packageId":"Pro"}]},{"forPackages":[{"value":"true","packageId":"Mid_Range"},{"value":"true","packageId":"Pro"}]}],"isStandalone":true,"semanticVersion":"^0.389.0"}},"20":{"type":"public","applicationId":20,"appDefinitionId":"e3118e0a-b1c1-4e1d-b67d-ddf0cb92309b","appDefinitionName":"Promote VideoMaker Home","instance":"","instanceId":"","sectionPublished":true,"sectionMobilePublished":false,"sectionSeoEnabled":true,"widgets":{},"appRequirements":{"requireSiteMembers":false},"isWixTPA":true,"installedAtDashboard":true,"permissions":{"revoked":false},"appFields":{}},"21":{"type":"public","applicationId":21,"appDefinitionId":"9bead16f-1c73-4cda-b6c4-28cff46988db","appDefinitionName":"Facebook Ads","instance":"","instanceId":"","sectionPublished":true,"sectionMobilePublished":false,"sectionSeoEnabled":true,"widgets":{},"appRequirements":{"requireSiteMembers":false},"isWixTPA":true,"installedAtDashboard":true,"permissions":{"revoked":false},"appFields":{}},"22":{"type":"public","applicationId":22,"appDefinitionId":"ea2821fc-7d97-40a9-9f75-772f29178430","appDefinitionName":"Workflows","instance":"","instanceId":"","sectionPublished":true,"sectionMobilePublished":false,"sectionSeoEnabled":true,"widgets":{},"appRequirements":{"requireSiteMembers":false},"isWixTPA":true,"installedAtDashboard":true,"permissions":{"revoked":false},"appFields":{}},"23":{"type":"public","applicationId":23,"appDefinitionId":"ee21fe60-48c5-45e9-95f4-6ca8f9b1c9d9","appDefinitionName":"Ascend","instance":"","instanceId":"","sectionPublished":true,"sectionMobilePublished":false,"sectionSeoEnabled":true,"widgets":{},"appRequirements":{"requireSiteMembers":false},"isWixTPA":true,"installedAtDashboard":true,"permissions":{"revoked":false},"appFields":{}},"24":{"type":"public","applicationId":24,"appDefinitionId":"12ca2fd6-a4c9-b91f-ae6c-94868b2a8f1c","appDefinitionName":"WEB-STAT","instance":"","instanceId":"","appWorkerUrl":"https:\/\/app.ardalio.com\/wixStatsWorker.htm","sectionPublished":true,"sectionMobilePublished":false,"sectionSeoEnabled":true,"widgets":{"12ca30a4-046f-c448-5b9b-39a197d32713":{"widgetUrl":"https:\/\/app.ardalio.com\/wixStats.htm","widgetId":"12ca30a4-046f-c448-5b9b-39a197d32713","refreshOnWidthChange":true,"mobileUrl":"https:\/\/app.ardalio.com\/wixStats.htm","published":true,"mobilePublished":true,"seoEnabled":true,"preFetch":false,"shouldBeStretchedByDefault":false,"shouldBeStretchedByDefaultMobile":false,"componentFields":{},"tpaWidgetId":"web-stat","default":true},"13bd4b79-f749-4b08-c7b9-71f2f4e3e4a9":{"widgetUrl":"https:\/\/app.ardalio.com\/wixStats.htm?float=1","widgetId":"13bd4b79-f749-4b08-c7b9-71f2f4e3e4a9","refreshOnWidthChange":true,"gluedOptions":{"placement":"BOTTOM_RIGHT","verticalMargin":0,"horizontalMargin":0},"mobileUrl":"https:\/\/app.ardalio.com\/wixStats.htm?float=1","published":true,"mobilePublished":true,"seoEnabled":true,"preFetch":false,"shouldBeStretchedByDefault":false,"shouldBeStretchedByDefaultMobile":false,"componentFields":{},"tpaWidgetId":"floating_web-stat","default":false}},"appRequirements":{"requireSiteMembers":false},"isWixTPA":false,"installedAtDashboard":false,"permissions":{"revoked":true},"appFields":{"packagePickerV2":[{"model":{"plans":[{"id":"9f163664-6602-4403-9479-70abef240856","name":"Free","billing":{"yearlyPrice":0,"monthlyPrice":0,"oneTimePrice":0,"yearlyDiscountPercent":0},"featureList":{"3d30ff47-b153-4b79-8128-3d3b0a50e1a3":"","5eec3372-a240-4f4c-b7e0-254ad561acb1":"","6da41501-3e41-4ffb-bb84-debeb53a4736":"","92fd51ff-cae6-4e1a-a5c3-a981787ae652":"","f5bc91eb-563f-473d-a176-b076a7cecb7d":""},"mostPopular":false},{"id":"094ae36c-c4ef-4edc-bbb1-ff7124260b40","name":"Premium version","billing":{"yearlyPrice":4.1599998474121,"monthlyPrice":4.9499998092651,"oneTimePrice":0,"yearlyDiscountPercent":16},"vendorId":"premium","featureList":{"13457a2e-3cd0-401f-ae6b-4904c4e35fbc":"","3d30ff47-b153-4b79-8128-3d3b0a50e1a3":"","53a37b35-523a-498a-96ed-1336124929dd":"","5eec3372-a240-4f4c-b7e0-254ad561acb1":"","64ca61be-2a59-4f93-8f8d-ddafad3b307b":"","68a53cd7-6313-4d55-a3b5-225cd92351fc":"","6da41501-3e41-4ffb-bb84-debeb53a4736":"","92fd51ff-cae6-4e1a-a5c3-a981787ae652":"","af06e59b-5c2c-49df-a4b8-5f896f86dba1":"","bb879523-67f0-426f-bfb6-543cee082995":"","c39c3c80-4644-4a58-a327-e77de3cd6414":"","cc90adfc-1c23-4984-902a-e731f74e93f6":"","f5bc91eb-563f-473d-a176-b076a7cecb7d":"","f73febc7-1f37-47c0-b479-601d5e96f011":""},"mostPopular":false}],"features":[{"id":"f5bc91eb-563f-473d-a176-b076a7cecb7d","name":"Watch Visitors in Real Time","description":"For every visit to your site we record the referrer, the entrance page, the IP, ISP and location of the visitor. We also identify repeat visitors, tell you how many times a person was on your site before and the date of his or her last visit. For Premium users we display the path the visitor followed through your site."},{"id":"5eec3372-a240-4f4c-b7e0-254ad561acb1","name":"See Visitors' Details","description":"The data above is presented in full detail for your last 100 visits (last 1000 visits if you upgrade to the Premium version). The reports update in real-time. Watch live as visitors interact with your site."},{"id":"13457a2e-3cd0-401f-ae6b-4904c4e35fbc","name":"Receive Email Alerts","description":"Get an email alert for each new visitor (optional)."},{"id":"3d30ff47-b153-4b79-8128-3d3b0a50e1a3","name":"See Visitors's Locations","description":"View your last 100 visitors pinned on a world map (1,000 visitors for Premium accounts). You can also display visitor map on your site."},{"id":"6da41501-3e41-4ffb-bb84-debeb53a4736","name":"Export Your Stats Easily","description":"Your traffic data can be emailed, printed, exported into Excel or as an XML file, all with a click. You can also embed any report on your site."},{"id":"92fd51ff-cae6-4e1a-a5c3-a981787ae652","name":"Get Relevant Stats","description":"Exclude your own visits from stats "},{"id":"68a53cd7-6313-4d55-a3b5-225cd92351fc","name":"Get 1,000-Line Visitors Logs","description":"The free version of Web-Stat shows you the full details of your last 100 visitors. Upgrade to Premium and gain access to 1,000 lines of detailed visitors? history."},{"id":"64ca61be-2a59-4f93-8f8d-ddafad3b307b","name":"See Visitors' Page Views","description":"The free version of Web-Stat looks at incoming visitors. With the premium version we will also monitor the activity inside your site. See what pages people go to, how long they stay on each page, and where they go from any given page."},{"id":"f73febc7-1f37-47c0-b479-601d5e96f011","name":"Measure Time-on-Site","description":"Find out how long people spend on your site as a whole and watch this metric evolve over time. Learn how long people spend on individual pages."},{"id":"cc90adfc-1c23-4984-902a-e731f74e93f6","name":"Check Bounce Rates","description":"See what percentage of your visitors 'bounce' off your site (only open one page then leave). Bounce rates and time-on-site are important metrics to understand the quality of your traffic so you can optimize your site."},{"id":"53a37b35-523a-498a-96ed-1336124929dd","name":"Record Click-Paths","description":"Discover the paths followed by visitors inside your site. For any page, we'll tell you what percentage of visitors click from it to any other page. Click-paths data allows you to understand how your web site is used."},{"id":"c39c3c80-4644-4a58-a327-e77de3cd6414","name":"Track Conversions","description":"Measure your conversions and get an email alert when a visitor converts."},{"id":"af06e59b-5c2c-49df-a4b8-5f896f86dba1","name":"Optimize Your Site","description":"Find out how engaged people are with your site (visit depth, bounce rate, time-on-site) depending on the browser \/ OS \/ referrer \/ entrance page they use. Easy color-coded tables show you outliers and candidates for immediate improvements. "},{"id":"bb879523-67f0-426f-bfb6-543cee082995","name":"Get Downtime Alerts ","description":"Make sure that your site is up and delivering content, 24\/7. Web-Stat will check your web site automatically every 15 minutes and send you an email (and a text message if configured) to alert you know of any incident."}],"languageCode":"en","businessModel":"FREEMIUM","freeTrialDays":0,"isInAppPurchase":false,"isExternalPricing":false}}],"featuresForNewPackagePicker":[],"isStandalone":true,"semanticVersion":"^3.13.0"}},"25":{"type":"public","applicationId":25,"appDefinitionId":"13ee53b4-2343-b641-c84d-056d2e6ed2e6","appDefinitionName":"Visitor Analytics","instance":"","instanceId":"","appWorkerUrl":"https:\/\/loadbalancer.visitor-analytics.io\/worker","sectionPublished":true,"sectionMobilePublished":false,"sectionSeoEnabled":true,"widgets":{"14b2d589-33e5-af98-ec53-a386bbb29a4f":{"widgetUrl":"https:\/\/statcounter.va-endpoint.com\/widget.html","widgetId":"14b2d589-33e5-af98-ec53-a386bbb29a4f","refreshOnWidthChange":true,"mobileUrl":"https:\/\/statcounter.va-endpoint.com\/widget.html","published":true,"mobilePublished":true,"seoEnabled":false,"preFetch":false,"shouldBeStretchedByDefault":false,"shouldBeStretchedByDefaultMobile":false,"componentFields":{},"tpaWidgetId":"visitor_analytics_stat_counter","default":false},"147ce056-e1f1-42ae-8e33-95f9865d63c8":{"widgetUrl":"https:\/\/app.visitor-analytics.io\/empty_widget.html","widgetId":"147ce056-e1f1-42ae-8e33-95f9865d63c8","refreshOnWidthChange":true,"gluedOptions":{"placement":"TOP_RIGHT","verticalMargin":0,"horizontalMargin":0},"mobileUrl":"https:\/\/app.visitor-analytics.io\/empty_widget.html","published":true,"mobilePublished":true,"seoEnabled":false,"shouldBeStretchedByDefault":false,"shouldBeStretchedByDefaultMobile":false,"componentFields":{},"tpaWidgetId":"147ce056-e1f1-42ae-8e33-95f9865d63c8","default":true}},"appRequirements":{"requireSiteMembers":false},"isWixTPA":false,"installedAtDashboard":true,"permissions":{"revoked":false},"appFields":{"packagePickerV2":[{"appId":"8ef06506-5675-40a3-917b-db1817d9576d","model":{"plans":[{"id":"01622543-6a93-4256-a3cb-7599559548cb","name":"Free","billing":{"yearlyPrice":0,"monthlyPrice":0,"oneTimePrice":0,"yearlyDiscountPercent":0},"featureList":{"3622d6b3-7359-4bfb-ab57-4b138dde489d":"","4c01a0e3-681d-4b4e-952d-932f1bc7bbbc":"","d701f65c-c03e-4142-90d6-6a9e743ca907":""},"mostPopular":false},{"id":"d155fd2c-e82c-4764-bf2d-56206a2d5ea3","name":"Premium","billing":{"yearlyPrice":4.9899997711182,"monthlyPrice":5.9899997711182,"oneTimePrice":0,"yearlyDiscountPercent":17},"vendorId":"lmozwcvuly","featureList":{"0d9c8917-d401-4434-a455-61f3385d4e97":"","3622d6b3-7359-4bfb-ab57-4b138dde489d":"","4c01a0e3-681d-4b4e-952d-932f1bc7bbbc":"","6367b257-3a82-4b2f-be06-a48b62d5a01b":"","914da81f-b6fe-49fa-961a-052905e0c602":"","9b95e7bc-62d9-4145-a47b-61feda9a1157":"","9e1dc3c3-7049-4f39-a19f-066736e21a3d":"","ac2a22aa-45cf-481a-9b4a-5af84062b2e1":"","d6bbeacd-f956-446f-9882-1b41289be8f1":"","d701f65c-c03e-4142-90d6-6a9e743ca907":"","e7916eef-e534-4c4d-aa68-935fe1eae513":""},"mostPopular":false}],"features":[{"id":"d701f65c-c03e-4142-90d6-6a9e743ca907","name":"Get Started Easily","description":"Add Visitors Analytics, publish your site and you're set. You'll see all your stats in your dashboard."},{"id":"ac2a22aa-45cf-481a-9b4a-5af84062b2e1","name":"View All Your Stats","description":"See where visitors come from, who's live on your site right now, what days you get the most traffic and more."},{"id":"4c01a0e3-681d-4b4e-952d-932f1bc7bbbc","name":"Track Everything at a Glance","description":"Easy to follow charts and graphs make viewing all your stats a breeze."},{"id":"9e1dc3c3-7049-4f39-a19f-066736e21a3d","name":"Get Advanced Insights ","description":"Find out more about your visitors like the browsers they use, their operating systems, IP addresses, etc."},{"id":"3622d6b3-7359-4bfb-ab57-4b138dde489d","name":"Show Off Your Visits ","description":"Proudly display how many visitors you get with a traffic counter on your site."},{"id":"d6bbeacd-f956-446f-9882-1b41289be8f1","name":"Set Email Notifications ","description":"Get an overview of your important stats right to your inbox. Set the frequency - daily, weekly or monthly, then sit back and enjoy."},{"id":"9b95e7bc-62d9-4145-a47b-61feda9a1157","name":"Find Out Where Visitors Go ","description":"Visitor Analytics' click path graphs show you how visitors navigate your site, so you can better optimize your content. "},{"id":"e7916eef-e534-4c4d-aa68-935fe1eae513","name":"Easily Export Your Data ","description":"Quickly export your stats to Excel, so you can save them to a datasheet for offline use. "},{"id":"0d9c8917-d401-4434-a455-61f3385d4e97","name":"Map Your Visitors ","description":"Visitor Analytics puts your traffic on the map, so you can easily pinpoint the country and city where each visitor comes from. "},{"id":"914da81f-b6fe-49fa-961a-052905e0c602","name":"Filter Your Site Visits","description":"Exclude your own site visits from the data, so your stats are as accurate as can be. "},{"id":"6367b257-3a82-4b2f-be06-a48b62d5a01b","name":"Unlimited Stats","description":"Get access to detailed information for all your visitors. without being limited to 1000 page visits per month."}],"languageCode":"en","businessModel":"FREEMIUM","freeTrialDays":0,"isInAppPurchase":false,"isExternalPricing":false},"languageCode":"en"}],"featuresForNewPackagePicker":[],"isStandalone":true,"semanticVersion":"^2.1.0"}},"26":{"type":"public","applicationId":26,"appDefinitionId":"13aa9735-aa50-4bdb-877c-0bb46804bd71","appDefinitionName":"Promote SEO Patterns","instance":"","instanceId":"","sectionPublished":true,"sectionMobilePublished":false,"sectionSeoEnabled":true,"widgets":{},"appRequirements":{"requireSiteMembers":false},"isWixTPA":true,"installedAtDashboard":true,"permissions":{"revoked":false},"appFields":{}},"27":{"type":"public","applicationId":27,"appDefinitionId":"133c8e95-912a-8826-fa26-5a00a9bcf574","appDefinitionName":"Form Builder & Payments ","instance":"","instanceId":"","sectionPublished":true,"sectionMobilePublished":false,"sectionSeoEnabled":true,"widgets":{"133c8eb5-1cf8-3b17-ea6e-02ae4cc2e2a6":{"widgetUrl":"https:\/\/www.powr.io\/plugins\/form-builder\/wix_cached_view","widgetId":"133c8eb5-1cf8-3b17-ea6e-02ae4cc2e2a6","refreshOnWidthChange":true,"mobileUrl":"https:\/\/www.powr.io\/plugins\/form-builder\/wix_cached_view","published":true,"mobilePublished":true,"seoEnabled":true,"preFetch":false,"shouldBeStretchedByDefault":false,"shouldBeStretchedByDefaultMobile":false,"componentFields":{},"tpaWidgetId":"powr_form_builder","default":true}},"appRequirements":{"requireSiteMembers":false},"isWixTPA":false,"installedAtDashboard":false,"permissions":{"revoked":true},"appFields":{"packagePickerV2":[{"appId":"93adaed5-6411-4a80-8004-53f5885a1e53","model":{"plans":[{"id":"a953abcd-af7e-4fb7-a224-898caaded3a3","name":"Starter","billing":{"yearlyPrice":3.3299999237061,"monthlyPrice":4,"oneTimePrice":0,"yearlyDiscountPercent":17},"vendorId":"premium","featureList":{"1883e5f7-3713-4c83-a90c-43f9e639b17a":"","1d276772-911c-466d-8b00-3c5ec5eaf5cd":"5MB Limit","29dd0f56-5395-4e45-ae86-7732495e8dde":"","2ec2b690-a980-4fb0-adfd-6e067b2111ca":"2 Email Admins","36d8090e-031a-4510-b235-6eb01bde977d":"100\/mo","3b10edd1-3ab5-454b-ba49-9d6b014b4852":"","4931fdc4-465e-464a-9373-c26a154554d8":"","bbe8e315-c477-4d91-9d9a-639fb9ce8504":"10 Form Elements","bc9a8f5b-6ad6-4483-ac75-fddc617660a4":""},"mostPopular":false},{"id":"adc49b67-5b0d-47e4-80cf-08a4afcff273","name":"Pro","billing":{"yearlyPrice":6.9899997711182,"monthlyPrice":9.9899997711182,"oneTimePrice":0,"yearlyDiscountPercent":30},"vendorId":"pro","featureList":{"16bd43ef-da26-411d-ad10-370c84c19add":"","1883e5f7-3713-4c83-a90c-43f9e639b17a":"","1d276772-911c-466d-8b00-3c5ec5eaf5cd":"25MB Limit","29dd0f56-5395-4e45-ae86-7732495e8dde":"","2ec2b690-a980-4fb0-adfd-6e067b2111ca":"5 Email Admins","36d8090e-031a-4510-b235-6eb01bde977d":"1000\/mo","3b10edd1-3ab5-454b-ba49-9d6b014b4852":"","4931fdc4-465e-464a-9373-c26a154554d8":"","bbe8e315-c477-4d91-9d9a-639fb9ce8504":"30 Form Elements","bc9a8f5b-6ad6-4483-ac75-fddc617660a4":"","f2189ed3-6fcd-4332-a1f5-d5f1aee6b3e6":""},"mostPopular":true},{"id":"8b2ef8d8-16cc-475e-b9cc-57c31aac0803","name":"Business","billing":{"yearlyPrice":12.439999580383,"monthlyPrice":14.989999771118,"oneTimePrice":0,"yearlyDiscountPercent":17},"vendorId":"enterprise","featureList":{"16bd43ef-da26-411d-ad10-370c84c19add":"","1883e5f7-3713-4c83-a90c-43f9e639b17a":"","1d276772-911c-466d-8b00-3c5ec5eaf5cd":"100MB Limit","29dd0f56-5395-4e45-ae86-7732495e8dde":"","2ec2b690-a980-4fb0-adfd-6e067b2111ca":"Unlimited Email Admins","36d8090e-031a-4510-b235-6eb01bde977d":"Unlimited","3b10edd1-3ab5-454b-ba49-9d6b014b4852":"","4931fdc4-465e-464a-9373-c26a154554d8":"","bbe8e315-c477-4d91-9d9a-639fb9ce8504":"Unlimited Form Elements","bc9a8f5b-6ad6-4483-ac75-fddc617660a4":"","f2189ed3-6fcd-4332-a1f5-d5f1aee6b3e6":""},"mostPopular":false}],"features":[{"id":"3b10edd1-3ab5-454b-ba49-9d6b014b4852","name":"No POWr Logo","description":"Remove the POWr logo from the bottom of your form. "},{"id":"bbe8e315-c477-4d91-9d9a-639fb9ce8504","name":"Custom Form Field Elements","description":"Select from an email input, multiple choice, images, phone number, signature, file upload, text, checkbox, dropdown, and more!"},{"id":"36d8090e-031a-4510-b235-6eb01bde977d","name":"Get More Form Submissions","description":"Increase the number of form submissions you can receive on your form each month."},{"id":"2ec2b690-a980-4fb0-adfd-6e067b2111ca","name":"Admins for Instant Email Alerts","description":"Select the number of people who receive email alerts every time someone completes your form."},{"id":"1883e5f7-3713-4c83-a90c-43f9e639b17a","name":"Form Submissions Dashboard","description":"See all of your form responses in your own personal dashboard and export them to CSV."},{"id":"29dd0f56-5395-4e45-ae86-7732495e8dde","name":"PayPal, Stripe and Offline Payments","description":"Select your preferred payment provider from PayPal, Stripe (for credit cards) or send intructions for offline payments."},{"id":"4931fdc4-465e-464a-9373-c26a154554d8","name":"Post-Submission Options","description":"Show a message, redirect to another page, display submissions publicly or hide the form once somebody completes it."},{"id":"bc9a8f5b-6ad6-4483-ac75-fddc617660a4","name":"Customer Confirmation Email","description":"Design your own customer confirmation email that gets sent automatically after someone completes your form."},{"id":"1d276772-911c-466d-8b00-3c5ec5eaf5cd","name":"Receive File Attachments","description":"Allow users to upload files to your form, like images or PDFs."},{"id":"f2189ed3-6fcd-4332-a1f5-d5f1aee6b3e6","name":"Conditional Logic","description":"Keep your forms short and smart with rules for which parts of your form show based on a user's previous answers."},{"id":"16bd43ef-da26-411d-ad10-370c84c19add","name":"Google Sheets Integration","description":"Sync all new form responses to Google Sheets in real time."}],"languageCode":"en","businessModel":"FREEMIUM","freeTrialDays":0,"isInAppPurchase":false,"isExternalPricing":false},"languageCode":"en"}],"featuresForNewPackagePicker":[],"isStandalone":true,"semanticVersion":"^1.17.0"}},"28":{"type":"public","applicationId":28,"appDefinitionId":"a322993b-2c74-426f-bbb8-444db73d0d1b","appDefinitionName":"One App","instance":"","instanceId":"","sectionPublished":true,"sectionMobilePublished":false,"sectionSeoEnabled":true,"widgets":{},"appRequirements":{"requireSiteMembers":false},"isWixTPA":true,"installedAtDashboard":true,"permissions":{"revoked":false},"appFields":{},"version":"0.0.26"},"29":{"type":"public","applicationId":29,"appDefinitionId":"307ba931-689c-4b55-bb1d-6a382bad9222","appDefinitionName":"Video Maker","instance":"","instanceId":"","sectionPublished":true,"sectionMobilePublished":false,"sectionSeoEnabled":true,"widgets":{},"appRequirements":{"requireSiteMembers":false},"isWixTPA":true,"installedAtDashboard":true,"permissions":{"revoked":false},"appFields":{}},"31":{"type":"public","applicationId":31,"appDefinitionId":"d70b68e2-8d77-4e0c-9c00-c292d6e0025e","appDefinitionName":"Promote SEO Tools","instance":"","instanceId":"","sectionPublished":true,"sectionMobilePublished":false,"sectionSeoEnabled":true,"widgets":{},"appRequirements":{"requireSiteMembers":false},"isWixTPA":true,"installedAtDashboard":true,"permissions":{"revoked":false},"appFields":{}},"32":{"type":"public","applicationId":32,"appDefinitionId":"14409595-f076-4753-8303-9a86f9f71469","appDefinitionName":"Wix Video","instance":"","instanceId":"","sectionPublished":true,"sectionMobilePublished":false,"sectionSeoEnabled":true,"widgets":{"144097ea-fea0-498e-ade7-e6de40127106":{"widgetUrl":"https:\/\/vod-server.wix.com\/widget.html","widgetId":"144097ea-fea0-498e-ade7-e6de40127106","refreshOnWidthChange":true,"mobileUrl":"https:\/\/vod-server.wix.com\/mobile.html","published":true,"mobilePublished":true,"seoEnabled":true,"preFetch":false,"shouldBeStretchedByDefault":false,"shouldBeStretchedByDefaultMobile":true,"componentFields":{"useSsrSeo":true,"mobileSettingsEnabled":true,"viewer":{"errorReporting":{"url":""}},"componentUrl":"https:\/\/static.parastorage.com\/services\/wix-vod-widget\/1.2673.0\/viewerWidget.js","controllerUrlTemplate":""},"tpaWidgetId":"wix_vod_develop","default":true}},"appRequirements":{"requireSiteMembers":false},"isWixTPA":true,"installedAtDashboard":true,"permissions":{"revoked":false},"appFields":{"platform":{"baseUrls":{"staticsBaseUrl":"https:\/\/vod-server.wix.com\/"},"margins":{"desktop":{"top":{"type":"PX","value":0},"right":{"type":"PX","value":0},"bottom":{"type":"PX","value":0},"left":{"type":"PX","value":0}}},"editorScriptUrl":"https:\/\/static.parastorage.com\/services\/wix-vod-widget\/1.2673.0\/editorScript.bundle.js","isStretched":{"desktop":false,"tablet":false,"mobile":false},"docking":{"desktop":{"horizontal":"HCENTER","vertical":"TOP_DOCKING"}},"viewerScriptUrl":"https:\/\/static.parastorage.com\/services\/wix-vod-widget\/1.2673.0\/viewerScript.bundle.js"},"isStandalone":true,"semanticVersion":"^0.110.0"},"version":"0.110.0"},"33":{"type":"public","applicationId":33,"appDefinitionId":"4b10fcce-732d-4be3-9d46-801d271acda9","appDefinitionName":"Secrets Vault","instance":"","instanceId":"","sectionPublished":true,"sectionMobilePublished":false,"sectionSeoEnabled":true,"widgets":{},"appRequirements":{"requireSiteMembers":false},"isWixTPA":true,"installedAtDashboard":true,"permissions":{"revoked":false},"appFields":{},"version":"0.0.30"},"34":{"type":"public","applicationId":34,"appDefinitionId":"1380b703-ce81-ff05-f115-39571d94dfcd","appDefinitionName":"WixStores","instance":"","instanceId":"","sectionUrl":"https:\/\/ecom.wix.com\/storefront\/gallery","sectionMobileUrl":"https:\/\/ecom.wix.com\/storefront\/gallery","sectionPublished":true,"sectionMobilePublished":true,"sectionSeoEnabled":true,"sectionDefaultPage":"","sectionRefreshOnWidthChange":true,"widgets":{"1380bba0-253e-a800-a235-88821cf3f8a4":{"widgetUrl":"https:\/\/editor-flow.wixapps.net\/render\/wixstores-client-gallery\/1.2759.0\/editor\/GridGallery.html","widgetId":"1380bba0-253e-a800-a235-88821cf3f8a4","refreshOnWidthChange":true,"mobileUrl":"https:\/\/editor-flow.wixapps.net\/render\/wixstores-client-gallery\/1.2759.0\/editor\/GridGallery.html","appPage":{"id":"product_gallery","name":"Shop","defaultPage":"","hidden":false,"multiInstanceEnabled":true,"order":1,"indexable":true,"fullPage":false,"landingPageInMobile":false,"hideFromMenu":false},"published":true,"mobilePublished":true,"seoEnabled":true,"preFetch":false,"shouldBeStretchedByDefault":false,"shouldBeStretchedByDefaultMobile":false,"componentFields":{"useSsrSeo":true,"componentUrl":"https:\/\/static.parastorage.com\/services\/wixstores-client-gallery\/1.2759.0\/GridGalleryViewerWidget.bundle.min.js","controllerUrl":"https:\/\/static.parastorage.com\/services\/wixstores-client-gallery\/1.2759.0\/GridGalleryController.bundle.min.js","minHeightInMobile":340,"mobileSettingsEnabled":true,"viewer":{"errorReporting":{"url":""}}},"default":true},"14e121c8-00a3-f7cc-6156-2c82a2ba8fcb":{"widgetUrl":"https:\/\/ecom.wix.com\/storefront\/order-history","widgetId":"14e121c8-00a3-f7cc-6156-2c82a2ba8fcb","refreshOnWidthChange":true,"mobileUrl":"https:\/\/ecom.wix.com\/storefront\/order-history","appPage":{"id":"order_history","name":"My Orders","defaultPage":"","hidden":true,"multiInstanceEnabled":false,"order":5,"indexable":false,"fullPage":false,"landingPageInMobile":false,"hideFromMenu":false},"published":true,"mobilePublished":true,"seoEnabled":false,"preFetch":false,"shouldBeStretchedByDefault":false,"shouldBeStretchedByDefaultMobile":true,"componentFields":{},"default":false},"1380bbc4-1485-9d44-4616-92e36b1ead6b":{"widgetUrl":"https:\/\/ecom.wix.com\/storefront\/cartwidget","widgetId":"1380bbc4-1485-9d44-4616-92e36b1ead6b","refreshOnWidthChange":true,"mobileUrl":"https:\/\/ecom.wix.com\/storefront\/cartwidget","published":true,"mobilePublished":true,"seoEnabled":true,"preFetch":false,"shouldBeStretchedByDefault":false,"shouldBeStretchedByDefaultMobile":false,"componentFields":{"componentUrl":"https:\/\/static.parastorage.com\/services\/wixstores-client-cart-icon\/1.1256.0\/cartIcon.bundle.min.js","componentName":"cartWidget","controllerUrl":"https:\/\/static.parastorage.com\/services\/wixstores-client-cart-icon\/1.1256.0\/cartIconController.bundle.min.js","viewer":{"errorReporting":{"url":""}},"noCssComponentUrl":"https:\/\/static.parastorage.com\/services\/wixstores-client-cart-icon\/1.1256.0\/cartIconNoCss.bundle.min.js"},"tpaWidgetId":"shopping_cart_icon","default":false},"13a94f09-2766-3c40-4a32-8edb5acdd8bc":{"widgetUrl":"https:\/\/ecom.wix.com\/storefront\/product","widgetId":"13a94f09-2766-3c40-4a32-8edb5acdd8bc","refreshOnWidthChange":true,"mobileUrl":"https:\/\/ecom.wix.com\/storefront\/product","appPage":{"id":"product_page","name":"Product Page","defaultPage":"","hidden":true,"multiInstanceEnabled":false,"order":2,"indexable":true,"fullPage":false,"landingPageInMobile":false,"hideFromMenu":false},"published":true,"mobilePublished":true,"seoEnabled":true,"preFetch":false,"shouldBeStretchedByDefault":false,"shouldBeStretchedByDefaultMobile":false,"componentFields":{"useSsrSeo":true,"componentUrl":"https:\/\/static.parastorage.com\/services\/wixstores-client-product-page\/1.2312.0\/productPage.bundle.min.js","controllerUrl":"https:\/\/static.parastorage.com\/services\/wixstores-client-product-page\/1.2312.0\/productPageController.bundle.min.js","subPages":[{"key":"wix.stores.sub_pages.product","enumerable":true}],"viewer":{"errorReporting":{"url":""}},"noCssComponentUrl":"https:\/\/static.parastorage.com\/services\/wixstores-client-product-page\/1.2312.0\/productPageNoCss.bundle.min.js"},"default":false},"14fd5970-8072-c276-1246-058b79e70c1a":{"widgetUrl":"https:\/\/ecom.wixapps.net\/storefront\/checkout","widgetId":"14fd5970-8072-c276-1246-058b79e70c1a","refreshOnWidthChange":true,"mobileUrl":"https:\/\/ecom.wixapps.net\/storefront\/checkout","appPage":{"id":"checkout","name":"Checkout","defaultPage":"","hidden":true,"multiInstanceEnabled":false,"order":6,"indexable":false,"fullPage":false,"landingPageInMobile":true,"hideFromMenu":true},"published":true,"mobilePublished":true,"seoEnabled":false,"preFetch":false,"shouldBeStretchedByDefault":false,"shouldBeStretchedByDefaultMobile":true,"componentFields":{"minHeightInMobile":480,"fullPageDesktopOnly":true},"default":false},"13ec3e79-e668-cc0c-2d48-e99d53a213dd":{"widgetUrl":"https:\/\/ecom.wix.com\/storefront\/product-widget-view","widgetId":"13ec3e79-e668-cc0c-2d48-e99d53a213dd","refreshOnWidthChange":true,"mobileUrl":"https:\/\/ecom.wix.com\/storefront\/product-widget-view","published":true,"mobilePublished":true,"seoEnabled":true,"preFetch":false,"shouldBeStretchedByDefault":false,"shouldBeStretchedByDefaultMobile":false,"componentFields":{"useSsrSeo":true,"componentUrl":"https:\/\/static.parastorage.com\/services\/wixstores-client-product-widget\/1.1324.0\/productWidget.bundle.min.js","controllerUrl":"https:\/\/static.parastorage.com\/services\/wixstores-client-product-widget\/1.1324.0\/productWidgetController.bundle.min.js","minHeightInMobile":354,"viewer":{"errorReporting":{"url":""}},"noCssComponentUrl":"https:\/\/static.parastorage.com\/services\/wixstores-client-product-widget\/1.1324.0\/productWidgetNoCss.bundle.min.js"},"tpaWidgetId":"product_widget","default":false},"14666402-0bc7-b763-e875-e99840d131bd":{"widgetUrl":"https:\/\/ecom.wix.com\/storefront\/add-to-cart","widgetId":"14666402-0bc7-b763-e875-e99840d131bd","refreshOnWidthChange":true,"mobileUrl":"https:\/\/ecom.wix.com\/storefront\/add-to-cart","published":true,"mobilePublished":true,"seoEnabled":true,"preFetch":false,"shouldBeStretchedByDefault":false,"shouldBeStretchedByDefaultMobile":false,"componentFields":{"controllerUrl":"https:\/\/static.parastorage.com\/services\/wixstores-client-add-to-cart\/1.831.0\/addToCartController.bundle.min.js","componentUrl":"https:\/\/static.parastorage.com\/services\/wixstores-client-add-to-cart\/1.831.0\/addToCart.bundle.min.js","viewer":{"errorReporting":{"url":"https:\/\/8c4075d5481d476e945486754f783364@sentry.io\/1865790"}},"noCssComponentUrl":"https:\/\/static.parastorage.com\/services\/wixstores-client-add-to-cart\/1.831.0\/addToCartNoCss.bundle.min.js"},"tpaWidgetId":"add_to_cart_button","default":false},"a63a5215-8aa6-42af-96b1-583bfd74cff5":{"widgetUrl":"https:\/\/ecom.wix.com\/storefront\/wishlist","widgetId":"a63a5215-8aa6-42af-96b1-583bfd74cff5","refreshOnWidthChange":true,"mobileUrl":"https:\/\/ecom.wix.com\/storefront\/wishlist","appPage":{"id":"wishlist","name":"My Wishlist","defaultPage":"","hidden":true,"multiInstanceEnabled":false,"order":7,"indexable":true,"fullPage":false,"landingPageInMobile":false,"hideFromMenu":false},"published":true,"mobilePublished":true,"seoEnabled":false,"preFetch":false,"shouldBeStretchedByDefault":false,"shouldBeStretchedByDefaultMobile":false,"componentFields":{"controllerUrl":"https:\/\/static.parastorage.com\/services\/wixstores-client-wishlist\/1.1587.0\/wishlistController.bundle.min.js","componentUrl":"https:\/\/static.parastorage.com\/services\/wixstores-client-wishlist\/1.1587.0\/wishlist.bundle.min.js","viewer":{"errorReporting":{"url":""}}},"default":false},"1380bbab-4da3-36b0-efb4-2e0599971d14":{"widgetUrl":"https:\/\/editor-flow.wixapps.net\/render\/wixstores-client-cart-ooi\/1.1034.0\/editor\/cart.html","widgetId":"1380bbab-4da3-36b0-efb4-2e0599971d14","refreshOnWidthChange":true,"mobileUrl":"https:\/\/editor-flow.wixapps.net\/render\/wixstores-client-cart-ooi\/1.1034.0\/editor\/cart.html","appPage":{"id":"shopping_cart","name":"Cart Page","defaultPage":"","hidden":true,"multiInstanceEnabled":false,"order":3,"indexable":false,"fullPage":false,"landingPageInMobile":false,"hideFromMenu":false},"published":true,"mobilePublished":true,"seoEnabled":true,"preFetch":false,"shouldBeStretchedByDefault":false,"shouldBeStretchedByDefaultMobile":false,"componentFields":{"componentUrl":"https:\/\/static.parastorage.com\/services\/wixstores-client-cart-ooi\/1.1034.0\/cartViewerWidget.bundle.min.js","controllerUrl":"https:\/\/static.parastorage.com\/services\/wixstores-client-cart-ooi\/1.1034.0\/cartController.bundle.min.js"},"default":false},"13afb094-84f9-739f-44fd-78d036adb028":{"widgetUrl":"https:\/\/editor-flow.wixapps.net\/render\/wixstores-client-gallery\/1.2759.0\/editor\/GridGallery.html","widgetId":"13afb094-84f9-739f-44fd-78d036adb028","refreshOnWidthChange":true,"mobileUrl":"https:\/\/editor-flow.wixapps.net\/render\/wixstores-client-gallery\/1.2759.0\/editor\/GridGallery.html","published":true,"mobilePublished":true,"seoEnabled":true,"preFetch":false,"shouldBeStretchedByDefault":false,"shouldBeStretchedByDefaultMobile":false,"componentFields":{"useSsrSeo":true,"componentUrl":"https:\/\/static.parastorage.com\/services\/wixstores-client-gallery\/1.2759.0\/GridGalleryViewerWidget.bundle.min.js","controllerUrl":"https:\/\/static.parastorage.com\/services\/wixstores-client-gallery\/1.2759.0\/GridGalleryController.bundle.min.js","mobileSettingsEnabled":true,"viewer":{"errorReporting":{"url":""}}},"tpaWidgetId":"grid_gallery","default":false},"139a41fd-0b1d-975f-6f67-e8cbdf8ccc82":{"widgetUrl":"https:\/\/editor-flow.wixapps.net\/render\/wixstores-client-gallery\/1.2759.0\/editor\/SliderGallery.html","widgetId":"139a41fd-0b1d-975f-6f67-e8cbdf8ccc82","refreshOnWidthChange":true,"mobileUrl":"https:\/\/editor-flow.wixapps.net\/render\/wixstores-client-gallery\/1.2759.0\/editor\/SliderGallery.html","published":true,"mobilePublished":true,"seoEnabled":true,"preFetch":false,"shouldBeStretchedByDefault":false,"shouldBeStretchedByDefaultMobile":false,"componentFields":{"componentUrl":"https:\/\/static.parastorage.com\/services\/wixstores-client-gallery\/1.2759.0\/SliderGalleryViewerWidget.bundle.min.js","controllerUrl":"https:\/\/static.parastorage.com\/services\/wixstores-client-gallery\/1.2759.0\/SliderGalleryController.bundle.min.js","viewer":{"errorReporting":{"url":""}}},"tpaWidgetId":"slider_gallery","default":false},"1380bbb4-8df0-fd38-a235-88821cf3f8a4":{"widgetUrl":"https:\/\/editor-flow.wixapps.net\/render\/wixstores-client-thank-you-page-ooi\/1.657.0\/editor\/thankYouPage.html","widgetId":"1380bbb4-8df0-fd38-a235-88821cf3f8a4","refreshOnWidthChange":true,"mobileUrl":"https:\/\/editor-flow.wixapps.net\/render\/wixstores-client-thank-you-page-ooi\/1.657.0\/editor\/thankYouPage.html","appPage":{"id":"thank_you_page","name":"Thank You Page","defaultPage":"","hidden":true,"multiInstanceEnabled":false,"order":4,"indexable":false,"fullPage":false,"landingPageInMobile":false,"hideFromMenu":false},"published":true,"mobilePublished":true,"seoEnabled":true,"preFetch":false,"shouldBeStretchedByDefault":false,"shouldBeStretchedByDefaultMobile":false,"componentFields":{"controllerUrl":"https:\/\/static.parastorage.com\/services\/wixstores-client-thank-you-page-ooi\/1.657.0\/thankYouPageController.bundle.min.js","iframeWithPlatform":true,"componentUrl":"https:\/\/static.parastorage.com\/services\/wixstores-client-thank-you-page-ooi\/1.657.0\/thankYouPageViewerWidget.bundle.min.js","viewer":{"errorReporting":{"url":""}}},"default":false}},"appRequirements":{"requireSiteMembers":false},"isWixTPA":true,"installedAtDashboard":true,"permissions":{"revoked":false},"appFields":{"platform":{"baseUrls":{"galleryBaseUrl":"https:\/\/static.parastorage.com\/services\/wixstores-client-gallery\/1.2759.0\/","cartIconBaseUrl":"https:\/\/static.parastorage.com\/services\/wixstores-client-cart-icon\/1.1256.0\/","addToCartBaseUrl":"https:\/\/static.parastorage.com\/services\/wixstores-client-add-to-cart\/1.831.0\/","productPageBaseUrl":"https:\/\/static.parastorage.com\/services\/wixstores-client-product-page\/1.2312.0\/","productWidgetBaseUrl":"https:\/\/static.parastorage.com\/services\/wixstores-client-product-widget\/1.1324.0\/","staticsBaseUrl":"https:\/\/static.parastorage.com\/services\/wixstores-client-cart-ooi\/1.1034.0\/","wishlistBaseUrl":"https:\/\/static.parastorage.com\/services\/wixstores-client-wishlist\/1.1587.0\/"},"editorScriptUrl":"https:\/\/static.parastorage.com\/services\/wixstores-client-worker\/1.1983.0\/editor.bundle.min.js","viewerScriptUrl":"https:\/\/static.parastorage.com\/services\/wixstores-client-worker\/1.1969.0\/viewerScript.bundle.min.js","baseUrlsTemplate":{},"margins":{"desktop":{"top":{"type":"PX","value":0},"right":{"type":"PX","value":0},"bottom":{"type":"PX","value":0},"left":{"type":"PX","value":0}},"tablet":{"top":{},"right":{},"bottom":{},"left":{}},"mobile":{"top":{},"right":{},"bottom":{},"left":{}}},"height":{"desktop":{},"tablet":{},"mobile":{}},"isStretched":{},"docking":{"desktop":{"horizontal":"HCENTER","vertical":"TOP_DOCKING"},"tablet":{},"mobile":{}},"errorReporting":{},"width":{"desktop":{},"tablet":{},"mobile":{}},"viewer":{"errorReporting":{}}},"appConfig":{"siteConfig":{"siteStructureApi":"wixArtifactId:com.wixpress.serverless.serverless-wixstores-tpa-site-ss"}},"isStandalone":false,"semanticVersion":"^0.1182.0"}},"39":{"type":"public","applicationId":39,"appDefinitionId":"c6d111d1-1a8d-49f0-a78c-4f1823fb6592","appDefinitionName":"Zoom","instance":"","instanceId":"","sectionPublished":true,"sectionMobilePublished":false,"sectionSeoEnabled":true,"widgets":{},"appRequirements":{"requireSiteMembers":false},"isWixTPA":true,"installedAtDashboard":true,"permissions":{"revoked":false},"appFields":{}},"40":{"type":"public","applicationId":40,"appDefinitionId":"35aec784-bbec-4e6e-abcb-d3d724af52cf","appDefinitionName":"Recurring Invoices","instance":"","instanceId":"","sectionPublished":true,"sectionMobilePublished":false,"sectionSeoEnabled":true,"widgets":{},"appRequirements":{"requireSiteMembers":false},"isWixTPA":true,"installedAtDashboard":true,"permissions":{"revoked":false},"appFields":{}},"41":{"type":"public","applicationId":41,"appDefinitionId":"8ea9df15-9ff6-4acf-bbb8-8d3a69ae5841","appDefinitionName":"Financial Settings","instance":"","instanceId":"","sectionPublished":true,"sectionMobilePublished":false,"sectionSeoEnabled":true,"widgets":{},"appRequirements":{"requireSiteMembers":false},"isWixTPA":true,"installedAtDashboard":true,"permissions":{"revoked":false},"appFields":{}},"42":{"type":"public","applicationId":42,"appDefinitionId":"f105ba16-6b7a-4b52-a2e5-712bdc749f76","appDefinitionName":"Cookie Policy Banner","instance":"","instanceId":"","sectionPublished":true,"sectionMobilePublished":false,"sectionSeoEnabled":true,"widgets":{},"appRequirements":{"requireSiteMembers":false},"isWixTPA":true,"installedAtDashboard":true,"permissions":{"revoked":false},"appFields":{}},"46":{"type":"public","applicationId":46,"appDefinitionId":"44562f1b-17ec-4907-b242-b76ac06e707a","appDefinitionName":"pos","instance":"","instanceId":"","sectionPublished":true,"sectionMobilePublished":false,"sectionSeoEnabled":true,"widgets":{},"appRequirements":{"requireSiteMembers":false},"isWixTPA":true,"installedAtDashboard":true,"permissions":{"revoked":false},"appFields":{}},"47":{"type":"public","applicationId":47,"appDefinitionId":"05509e60-039b-471d-8af1-790b51277410","appDefinitionName":"WixRestaurants","instance":"","instanceId":"","sectionPublished":true,"sectionMobilePublished":false,"sectionSeoEnabled":true,"widgets":{},"appRequirements":{"requireSiteMembers":false},"isWixTPA":true,"installedAtDashboard":true,"permissions":{"revoked":false},"appFields":{"isStandalone":true}},"48":{"type":"public","applicationId":48,"appDefinitionId":"eec3496e-44a8-45ac-9581-868a67345be8","appDefinitionName":"Branded App","instance":"","instanceId":"","sectionPublished":true,"sectionMobilePublished":false,"sectionSeoEnabled":true,"widgets":{},"appRequirements":{"requireSiteMembers":false},"isWixTPA":true,"installedAtDashboard":true,"permissions":{"revoked":false},"appFields":{}},"49":{"type":"public","applicationId":49,"appDefinitionId":"8725b255-2aa2-4a53-b76d-7d3c363aaeea","appDefinitionName":"Subscriptions","instance":"","instanceId":"","sectionPublished":true,"sectionMobilePublished":false,"sectionSeoEnabled":true,"widgets":{},"appRequirements":{"requireSiteMembers":false},"isWixTPA":true,"installedAtDashboard":true,"permissions":{"revoked":false},"appFields":{}},"50":{"type":"public","applicationId":50,"appDefinitionId":"d80111c5-a0f4-47a8-b63a-65b54d774a27","appDefinitionName":"Gift Card","instance":"","instanceId":"","sectionPublished":true,"sectionMobilePublished":false,"sectionSeoEnabled":true,"widgets":{"254a2b0f-97b3-4484-a29b-63562b1871e4":{"widgetUrl":"https:\/\/editor.wixapps.net\/render\/prod\/editor\/rise-client-gift-card-page-ooi\/1.335.0\/GiftCard","widgetId":"254a2b0f-97b3-4484-a29b-63562b1871e4","refreshOnWidthChange":true,"mobileUrl":"https:\/\/editor.wixapps.net\/render\/prod\/editor\/rise-client-gift-card-page-ooi\/1.335.0\/GiftCard","appPage":{"id":"Gift Card","name":"Gift Card","defaultPage":"","hidden":false,"multiInstanceEnabled":false,"order":1,"indexable":true,"fullPage":false,"landingPageInMobile":false,"hideFromMenu":false},"published":true,"mobilePublished":true,"seoEnabled":false,"shouldBeStretchedByDefault":false,"shouldBeStretchedByDefaultMobile":false,"componentFields":{"controllerUrl":"https:\/\/static.parastorage.com\/services\/rise-client-gift-card-page-ooi\/1.335.0\/GiftCardController.bundle.min.js","componentUrlTemplate":"","componentUrl":"https:\/\/static.parastorage.com\/services\/rise-client-gift-card-page-ooi\/1.335.0\/GiftCardViewerWidget.bundle.min.js","controllerUrlTemplate":"","viewer":{"errorReporting":{"url":""}}},"tpaWidgetId":"254a2b0f-97b3-4484-a29b-63562b1871e4","default":true}},"appRequirements":{"requireSiteMembers":false},"isWixTPA":true,"installedAtDashboard":true,"permissions":{"revoked":false},"appFields":{"platform":{"baseUrls":{"staticsBaseUrl":"https:\/\/static.parastorage.com\/services\/rise-client-gift-card-page-ooi\/1.281.0","staticsEditorBaseUrl":"https:\/\/static.parastorage.com\/services\/rise-client-gift-card-page-ooi\/1.281.0"},"margins":{"desktop":{"top":{},"right":{},"bottom":{},"left":{}},"tablet":{"top":{},"right":{},"bottom":{},"left":{}},"mobile":{"top":{},"right":{},"bottom":{},"left":{}}},"height":{"desktop":{},"tablet":{},"mobile":{}},"editorScriptUrl":"https:\/\/static.parastorage.com\/services\/rise-client-gift-card-page-ooi\/1.281.0\/editorScript.bundle.min.js","viewerScriptUrlTemplate":"","isStretched":{},"docking":{"desktop":{},"tablet":{},"mobile":{}},"viewerScriptUrl":"https:\/\/static.parastorage.com\/services\/rise-client-gift-card-page-ooi\/1.281.0\/viewerScript.bundle.min.js","errorReporting":{},"width":{"desktop":{},"tablet":{},"mobile":{}},"viewer":{"errorReporting":{}}},"isStandalone":true,"semanticVersion":"^0.80.0"}},"51":{"type":"public","applicationId":51,"appDefinitionId":"36c09775-5ced-4ae9-9ba9-0c3119fbd7c1","appDefinitionName":"Gift Card Proxy","instance":"","instanceId":"","sectionPublished":true,"sectionMobilePublished":false,"sectionSeoEnabled":true,"widgets":{},"appRequirements":{"requireSiteMembers":false},"isWixTPA":true,"installedAtDashboard":true,"permissions":{"revoked":false},"appFields":{}},"52":{"type":"public","applicationId":52,"appDefinitionId":"94bc563b-675f-41ad-a2a6-5494f211c47b","appDefinitionName":"Virtual Numbers","instance":"","instanceId":"","sectionPublished":true,"sectionMobilePublished":false,"sectionSeoEnabled":true,"widgets":{},"appRequirements":{"requireSiteMembers":false},"isWixTPA":true,"installedAtDashboard":true,"permissions":{"revoked":false},"appFields":{}},"53":{"type":"public","applicationId":53,"appDefinitionId":"148c2287-c669-d849-d153-463c7486a694","appDefinitionName":"Wix Groups","instance":"","instanceId":"","sectionUrl":"https:\/\/groups.wixapps.net\/social-groups\/api\/render\/social-groups-app\/editorApp","sectionMobileUrl":"https:\/\/groups.wixapps.net\/social-groups\/api\/render\/social-groups-app\/editorApp","sectionPublished":true,"sectionMobilePublished":true,"sectionSeoEnabled":false,"sectionDefaultPage":"","sectionRefreshOnWidthChange":true,"widgets":{"47a7e7bb-f412-4093-9155-1ff5adbc4dae":{"widgetUrl":"https:\/\/editor.wixapps.net\/render\/prod\/editor\/social-groups-ooi\/1.995.0\/SideBySide","widgetId":"47a7e7bb-f412-4093-9155-1ff5adbc4dae","refreshOnWidthChange":true,"mobileUrl":"https:\/\/editor.wixapps.net\/render\/prod\/editor\/social-groups-ooi\/1.995.0\/SideBySide","published":true,"mobilePublished":true,"seoEnabled":false,"shouldBeStretchedByDefault":false,"shouldBeStretchedByDefaultMobile":false,"componentFields":{"controllerUrl":"https:\/\/static.parastorage.com\/services\/social-groups-ooi\/1.995.0\/SideBySideController.bundle.min.js","componentUrl":"https:\/\/static.parastorage.com\/services\/social-groups-ooi\/1.995.0\/SideBySideViewerWidget.bundle.min.js","viewer":{"errorReporting":{"url":""}},"noCssComponentUrl":"https:\/\/static.parastorage.com\/services\/social-groups-ooi\/1.995.0\/SideBySideViewerWidgetNoCss.bundle.min.js"},"tpaWidgetId":"47a7e7bb-f412-4093-9155-1ff5adbc4dae","default":false},"0a9f687f-7e00-4576-a8e1-9415844b8f44":{"widgetUrl":"https:\/\/editor.wixapps.net\/render\/prod\/editor\/social-groups-ooi\/1.995.0\/GroupsListWidget","widgetId":"0a9f687f-7e00-4576-a8e1-9415844b8f44","refreshOnWidthChange":true,"mobileUrl":"https:\/\/editor.wixapps.net\/render\/prod\/editor\/social-groups-ooi\/1.995.0\/GroupsListWidget","published":true,"mobilePublished":true,"seoEnabled":false,"shouldBeStretchedByDefault":false,"shouldBeStretchedByDefaultMobile":false,"componentFields":{"controllerUrl":"https:\/\/static.parastorage.com\/services\/social-groups-ooi\/1.995.0\/GroupsListWidgetController.bundle.min.js","componentUrl":"https:\/\/static.parastorage.com\/services\/social-groups-ooi\/1.995.0\/GroupsListWidgetViewerWidget.bundle.min.js","viewer":{"errorReporting":{"url":""}},"noCssComponentUrl":"https:\/\/static.parastorage.com\/services\/social-groups-ooi\/1.995.0\/GroupsListWidgetViewerWidgetNoCss.bundle.min.js"},"tpaWidgetId":"0a9f687f-7e00-4576-a8e1-9415844b8f44","default":false},"c1d78264-dd73-4564-969f-d47d619f7051":{"widgetUrl":"https:\/\/static.parastorage.com\/services\/social-groups-app\/1.2012.0\/editorApp.html","widgetId":"c1d78264-dd73-4564-969f-d47d619f7051","refreshOnWidthChange":true,"appPage":{"id":"groups_area","name":"Groups area","defaultPage":"","hidden":true,"multiInstanceEnabled":false,"order":3,"indexable":true,"fullPage":false,"landingPageInMobile":false,"hideFromMenu":false},"published":true,"mobilePublished":true,"seoEnabled":false,"preFetch":false,"shouldBeStretchedByDefault":false,"shouldBeStretchedByDefaultMobile":false,"componentFields":{},"default":false},"8cce2b9e-8549-46c7-8ad2-f75bf28534ac":{"widgetUrl":"https:\/\/editor.wixapps.net\/render\/prod\/editor\/social-groups-ooi\/1.995.0\/FeedWidget","widgetId":"8cce2b9e-8549-46c7-8ad2-f75bf28534ac","refreshOnWidthChange":true,"mobileUrl":"https:\/\/editor.wixapps.net\/render\/prod\/editor\/social-groups-ooi\/1.995.0\/FeedWidget","published":true,"mobilePublished":true,"seoEnabled":false,"shouldBeStretchedByDefault":false,"shouldBeStretchedByDefaultMobile":false,"componentFields":{"controllerUrl":"https:\/\/static.parastorage.com\/services\/social-groups-ooi\/1.995.0\/FeedWidgetController.bundle.min.js","componentUrl":"https:\/\/static.parastorage.com\/services\/social-groups-ooi\/1.995.0\/FeedWidgetViewerWidget.bundle.min.js","viewer":{"errorReporting":{"url":""}},"noCssComponentUrl":"https:\/\/static.parastorage.com\/services\/social-groups-ooi\/1.995.0\/FeedWidgetViewerWidgetNoCss.bundle.min.js"},"tpaWidgetId":"8cce2b9e-8549-46c7-8ad2-f75bf28534ac","default":false},"a7dcdfcb-8abd-4008-af19-fed5fcd12b40":{"widgetUrl":"https:\/\/editor.wixapps.net\/render\/prod\/editor\/social-groups-ooi\/1.995.0\/Groups","widgetId":"a7dcdfcb-8abd-4008-af19-fed5fcd12b40","refreshOnWidthChange":true,"mobileUrl":"https:\/\/editor.wixapps.net\/render\/prod\/editor\/social-groups-ooi\/1.995.0\/Groups","appPage":{"id":"groups","name":"Groups","defaultPage":"","hidden":false,"multiInstanceEnabled":false,"order":1,"indexable":true,"fullPage":false,"landingPageInMobile":false,"hideFromMenu":false},"published":true,"mobilePublished":true,"seoEnabled":false,"preFetch":false,"shouldBeStretchedByDefault":false,"shouldBeStretchedByDefaultMobile":true,"componentFields":{"componentUrl":"https:\/\/static.parastorage.com\/services\/social-groups-ooi\/1.995.0\/GroupsViewerWidget.bundle.min.js","mobileSettingsEnabled":true,"controllerUrl":"https:\/\/static.parastorage.com\/services\/social-groups-ooi\/1.995.0\/GroupsController.bundle.min.js","viewer":{"errorReporting":{"url":""}},"noCssComponentUrl":"https:\/\/static.parastorage.com\/services\/social-groups-ooi\/1.995.0\/GroupsViewerWidgetNoCss.bundle.min.js"},"default":true},"83b2af08-c021-40c8-a3a5-b329a959ec2b":{"widgetUrl":"https:\/\/editor.wixapps.net\/render\/prod\/editor\/social-groups-ooi\/1.995.0\/GroupsListWidget","widgetId":"83b2af08-c021-40c8-a3a5-b329a959ec2b","refreshOnWidthChange":true,"mobileUrl":"https:\/\/editor.wixapps.net\/render\/prod\/editor\/social-groups-ooi\/1.995.0\/GroupsListWidget","published":true,"mobilePublished":true,"seoEnabled":false,"shouldBeStretchedByDefault":false,"shouldBeStretchedByDefaultMobile":false,"componentFields":{"controllerUrl":"https:\/\/static.parastorage.com\/services\/social-groups-ooi\/1.995.0\/GroupsListWidgetController.bundle.min.js","componentUrl":"https:\/\/static.parastorage.com\/services\/social-groups-ooi\/1.995.0\/GroupsListWidgetViewerWidget.bundle.min.js","viewer":{"errorReporting":{"url":""}},"noCssComponentUrl":"https:\/\/static.parastorage.com\/services\/social-groups-ooi\/1.995.0\/GroupsListWidgetViewerWidgetNoCss.bundle.min.js"},"tpaWidgetId":"83b2af08-c021-40c8-a3a5-b329a959ec2b","default":false},"513a5d84-3ebb-4ca6-a5aa-83effd2123b9":{"widgetUrl":"https:\/\/editor.wixapps.net\/render\/prod\/editor\/social-groups-ooi\/1.995.0\/Group","widgetId":"513a5d84-3ebb-4ca6-a5aa-83effd2123b9","refreshOnWidthChange":true,"mobileUrl":"https:\/\/editor.wixapps.net\/render\/prod\/editor\/social-groups-ooi\/1.995.0\/Group","appPage":{"id":"group","name":"Group","defaultPage":"","hidden":true,"multiInstanceEnabled":false,"order":2,"indexable":true,"fullPage":false,"landingPageInMobile":false,"hideFromMenu":false},"published":true,"mobilePublished":true,"seoEnabled":false,"preFetch":false,"shouldBeStretchedByDefault":false,"shouldBeStretchedByDefaultMobile":true,"componentFields":{"componentUrl":"https:\/\/static.parastorage.com\/services\/social-groups-ooi\/1.995.0\/GroupViewerWidget.bundle.min.js","mobileSettingsEnabled":true,"controllerUrl":"https:\/\/static.parastorage.com\/services\/social-groups-ooi\/1.995.0\/GroupController.bundle.min.js","subPages":[{"key":"wix.groups.sub_pages.group","enumerable":true},{"key":"wix.groups.sub_pages.post","enumerable":true}],"viewer":{"errorReporting":{"url":""}},"noCssComponentUrl":"https:\/\/static.parastorage.com\/services\/social-groups-ooi\/1.995.0\/GroupViewerWidgetNoCss.bundle.min.js"},"default":false}},"appRequirements":{"requireSiteMembers":false},"isWixTPA":true,"installedAtDashboard":true,"permissions":{"revoked":false},"appFields":{"platform":{"baseUrls":{"staticsBaseUrl":"https:\/\/static.parastorage.com\/services\/social-groups-ooi\/1.0.0","staticsGroupBaseUrl":"https:\/\/static.parastorage.com\/services\/social-group\/1.1167.0\/","staticsEditorBaseUrl":"https:\/\/static.parastorage.com\/services\/social-groups-ooi\/1.0.0"},"editorScriptUrl":"https:\/\/static.parastorage.com\/services\/social-groups-ooi\/1.0.0\/editorScript.bundle.min.js","viewerScriptUrl":"https:\/\/static.parastorage.com\/services\/social-groups-ooi\/1.995.0\/viewerScript.bundle.min.js","errorReporting":{},"viewer":{"errorReporting":{}}},"appConfig":{"siteConfig":{"siteStructureApi":"wixArtifactId:com.wixpress.groups.social-groups-web"},"namespace":"wix.groups"},"isStandalone":true,"semanticVersion":"^0.1256.0"}},"1587":{"type":"public","applicationId":1587,"appDefinitionId":"1375baa8-8eca-5659-ce9d-455b2009250d","appDefinitionName":"Wix Get Subscribers","instance":"","instanceId":"","sectionPublished":true,"sectionMobilePublished":false,"sectionSeoEnabled":true,"widgets":{"1375babd-6f2b-87ed-ff19-5778602c8b86":{"widgetUrl":"https:\/\/gs.wixapps.net\/statics\/index","widgetId":"1375babd-6f2b-87ed-ff19-5778602c8b86","refreshOnWidthChange":true,"mobileUrl":"https:\/\/gs.wixapps.net\/statics\/index","published":true,"mobilePublished":true,"seoEnabled":true,"preFetch":false,"shouldBeStretchedByDefault":false,"shouldBeStretchedByDefaultMobile":false,"componentFields":{},"tpaWidgetId":"wix_shoutout_widget","default":true}},"appRequirements":{"requireSiteMembers":false},"isWixTPA":true,"installedAtDashboard":false,"permissions":{"revoked":true},"appFields":{}},"1961":{"type":"public","applicationId":1961,"appDefinitionId":"13c1402c-27f2-d4ab-7463-ee7c89e07578","appDefinitionName":"Wix Restaurants Menus","instance":"","instanceId":"","sectionUrl":"https:\/\/apps.wixrestaurants.com\/?type=wixmenus.client","sectionMobileUrl":"https:\/\/apps.wixrestaurants.com\/?type=wixmenus.client","sectionPublished":true,"sectionMobilePublished":true,"sectionSeoEnabled":true,"sectionDefaultPage":"","sectionRefreshOnWidthChange":true,"widgets":{"13c1404b-b03b-ee00-84c1-51ae431a537f":{"widgetUrl":"https:\/\/apps.wixrestaurants.com\/?type=wixmenus.client","widgetId":"13c1404b-b03b-ee00-84c1-51ae431a537f","refreshOnWidthChange":true,"mobileUrl":"https:\/\/apps.wixrestaurants.com\/?type=wixmenus.client","appPage":{"id":"menu","name":"Menus","defaultPage":"","hidden":false,"multiInstanceEnabled":true,"order":1,"indexable":true,"fullPage":false,"landingPageInMobile":false,"hideFromMenu":false},"published":true,"mobilePublished":true,"seoEnabled":true,"preFetch":false,"shouldBeStretchedByDefault":false,"shouldBeStretchedByDefaultMobile":false,"componentFields":{"minHeightInMobile":0},"default":true}},"appRequirements":{"requireSiteMembers":false},"isWixTPA":true,"installedAtDashboard":false,"permissions":{"revoked":true},"appFields":{"isStandalone":true,"semanticVersion":"^0.16.0"}},"2689":{"type":"public","applicationId":2689,"appDefinitionId":"140603ad-af8d-84a5-2c80-a0f60cb47351","appDefinitionName":"Wix Events","instance":"","instanceId":"","sectionPublished":true,"sectionMobilePublished":false,"sectionSeoEnabled":true,"widgets":{"14d2abc2-5350-6322-487d-8c16ff833c8a":{"widgetUrl":"https:\/\/editor.wixapps.net\/render\/prod\/editor\/events-viewer\/1.1394.0\/details-page","widgetId":"14d2abc2-5350-6322-487d-8c16ff833c8a","refreshOnWidthChange":true,"mobileUrl":"https:\/\/editor.wixapps.net\/render\/prod\/editor\/events-viewer\/1.1394.0\/details-page","appPage":{"id":"events","name":"Event Details","defaultPage":"","hidden":true,"multiInstanceEnabled":false,"order":1,"indexable":true,"fullPage":false,"landingPageInMobile":false,"hideFromMenu":false},"published":true,"mobilePublished":true,"seoEnabled":true,"preFetch":false,"shouldBeStretchedByDefault":true,"shouldBeStretchedByDefaultMobile":false,"componentFields":{"useSsrSeo":true,"controllerUrl":"https:\/\/static.parastorage.com\/services\/events-viewer\/1.1388.0\/details-pageController.bundle.min.js","subPages":[{"key":"wix.events.sub_pages.event","enumerable":true}],"componentUrl":"https:\/\/static.parastorage.com\/services\/events-viewer\/1.1388.0\/details-pageViewerWidget.bundle.min.js","viewer":{"errorReporting":{"url":"https:\/\/f1ffc0b5efe04e9eb9762cd808722520@sentry.wixpress.com\/748"}},"ooiInEditor":true,"noCssComponentUrl":"https:\/\/static.parastorage.com\/services\/events-viewer\/1.1388.0\/details-pageViewerWidgetNoCss.bundle.min.js"},"default":false},"1440e92d-47d8-69be-ade7-e6de40127106":{"widgetUrl":"https:\/\/editor.wixapps.net\/render\/prod\/editor\/events-viewer\/1.1394.0\/widget","widgetId":"1440e92d-47d8-69be-ade7-e6de40127106","refreshOnWidthChange":true,"mobileUrl":"https:\/\/editor.wixapps.net\/render\/prod\/editor\/events-viewer\/1.1394.0\/widget","published":true,"mobilePublished":true,"seoEnabled":true,"preFetch":false,"shouldBeStretchedByDefault":false,"shouldBeStretchedByDefaultMobile":false,"componentFields":{"useSsrSeo":true,"componentUrl":"https:\/\/static.parastorage.com\/services\/events-viewer\/1.1388.0\/widgetViewerWidget.bundle.min.js","controllerUrl":"https:\/\/static.parastorage.com\/services\/events-viewer\/1.1388.0\/widgetController.bundle.min.js","viewer":{"errorReporting":{"url":"https:\/\/f1ffc0b5efe04e9eb9762cd808722520@sentry.wixpress.com\/748"}},"mobileHelpId":"a0621ef7-79ef-4a32-a376-1258506a5d2a","mobileSettingsEnabled":true,"ooiInEditor":true,"noCssComponentUrl":"https:\/\/static.parastorage.com\/services\/events-viewer\/1.1388.0\/widgetViewerWidgetNoCss.bundle.min.js"},"tpaWidgetId":"wix_events","default":true},"405eb115-a694-4e2b-abaa-e4762808bb93":{"widgetUrl":"https:\/\/editor.wixapps.net\/render\/prod\/editor\/events-viewer\/1.1394.0\/members-page","widgetId":"405eb115-a694-4e2b-abaa-e4762808bb93","refreshOnWidthChange":true,"mobileUrl":"https:\/\/editor.wixapps.net\/render\/prod\/editor\/events-viewer\/1.1394.0\/members-page","appPage":{"id":"events_members_page","name":"Events","defaultPage":"","hidden":true,"multiInstanceEnabled":false,"order":2,"indexable":true,"fullPage":false,"landingPageInMobile":false,"hideFromMenu":false},"published":true,"mobilePublished":true,"seoEnabled":false,"preFetch":false,"shouldBeStretchedByDefault":false,"shouldBeStretchedByDefaultMobile":true,"componentFields":{"componentUrl":"https:\/\/static.parastorage.com\/services\/events-viewer\/1.1388.0\/members-pageViewerWidget.bundle.min.js","controllerUrl":"https:\/\/static.parastorage.com\/services\/events-viewer\/1.1388.0\/members-pageController.bundle.min.js","viewer":{"errorReporting":{"url":"https:\/\/f1ffc0b5efe04e9eb9762cd808722520@sentry.wixpress.com\/748"}},"ooiInEditor":true,"noCssComponentUrl":"https:\/\/static.parastorage.com\/services\/events-viewer\/1.1388.0\/members-pageViewerWidgetNoCss.bundle.min.js"},"default":false},"29ad290c-8529-4204-8fcf-41ef46e0d3b0":{"widgetUrl":"https:\/\/editor.wixapps.net\/render\/prod\/editor\/events-viewer\/1.1394.0\/schedule","widgetId":"29ad290c-8529-4204-8fcf-41ef46e0d3b0","refreshOnWidthChange":true,"mobileUrl":"https:\/\/editor.wixapps.net\/render\/prod\/editor\/events-viewer\/1.1394.0\/schedule","appPage":{"id":"Schedule","name":"Schedule","defaultPage":"","hidden":true,"multiInstanceEnabled":false,"order":1,"indexable":true,"fullPage":false,"landingPageInMobile":false,"hideFromMenu":false},"published":true,"mobilePublished":true,"seoEnabled":false,"shouldBeStretchedByDefault":true,"shouldBeStretchedByDefaultMobile":true,"componentFields":{"controllerUrl":"https:\/\/static.parastorage.com\/services\/events-viewer\/1.1388.0\/scheduleController.bundle.min.js","componentUrl":"https:\/\/static.parastorage.com\/services\/events-viewer\/1.1388.0\/scheduleViewerWidget.bundle.min.js","viewer":{"errorReporting":{"url":"https:\/\/f1ffc0b5efe04e9eb9762cd808722520@sentry.wixpress.com\/748"}},"ooiInEditor":true,"noCssComponentUrl":"https:\/\/static.parastorage.com\/services\/events-viewer\/1.1388.0\/scheduleViewerWidgetNoCss.bundle.min.js"},"tpaWidgetId":"agenda-page","default":false}},"appRequirements":{"requireSiteMembers":false},"isWixTPA":true,"installedAtDashboard":true,"permissions":{"revoked":false},"appFields":{"platform":{"baseUrls":{"baseUrl":"https:\/\/events.wixapps.net\/_api\/wix-one-events-server","staticsBaseUrl":"https:\/\/static.parastorage.com\/services\/events-viewer\/1.1394.0"},"editorScriptUrl":"https:\/\/static.parastorage.com\/services\/events-viewer\/1.1394.0\/editorScript.bundle.min.js","viewerScriptUrl":"https:\/\/static.parastorage.com\/services\/events-viewer\/1.1388.0\/viewerScript.bundle.min.js","baseUrlsTemplate":{"staticsBaseUrl":"https:\/\/static.parastorage.com\/services\/events-viewer\/1.1394.0"},"margins":{"desktop":{"top":{},"right":{},"bottom":{},"left":{}},"tablet":{"top":{},"right":{},"bottom":{},"left":{}},"mobile":{"top":{},"right":{},"bottom":{},"left":{}}},"height":{"desktop":{},"tablet":{},"mobile":{}},"isStretched":{},"docking":{"desktop":{},"tablet":{},"mobile":{}},"errorReporting":{"url":"https:\/\/f1ffc0b5efe04e9eb9762cd808722520@sentry.wixpress.com\/748"},"width":{"desktop":{},"tablet":{},"mobile":{}},"viewer":{"errorReporting":{"url":"https:\/\/f1ffc0b5efe04e9eb9762cd808722520@sentry.wixpress.com\/748"}},"ooiInEditor":true},"appConfig":{"siteConfig":{"siteStructureApi":"wixArtifactId:com.wixpress.wix-events-web"},"namespace":"wix.events"},"isStandalone":true,"semanticVersion":"^0.645.0"}},"3445":{"type":"public","applicationId":3445,"appDefinitionId":"14bcded7-0066-7c35-14d7-466cb3f09103","appDefinitionName":"Wix Blog","instance":"","instanceId":"","sectionUrl":"https:\/\/social-blog.wix.com\/","sectionMobileUrl":"https:\/\/social-blog.wix.com\/","sectionPublished":true,"sectionMobilePublished":true,"sectionSeoEnabled":true,"sectionDefaultPage":"","sectionRefreshOnWidthChange":true,"widgets":{"14f260f9-c2eb-50e8-9b3c-4d21861fe58f":{"widgetUrl":"https:\/\/social-blog.wix.com\/member-comments-page","widgetId":"14f260f9-c2eb-50e8-9b3c-4d21861fe58f","refreshOnWidthChange":true,"mobileUrl":"https:\/\/social-blog.wix.com\/member-comments-page","appPage":{"id":"member-comments-page","name":"Blog Comments ","defaultPage":"","hidden":true,"multiInstanceEnabled":false,"order":3,"indexable":false,"fullPage":false,"landingPageInMobile":false,"hideFromMenu":true},"published":true,"mobilePublished":true,"seoEnabled":false,"preFetch":false,"shouldBeStretchedByDefault":false,"shouldBeStretchedByDefaultMobile":true,"componentFields":{},"default":false},"14e5b36b-e545-88a0-1475-2487df7e9206":{"widgetUrl":"https:\/\/social-blog.wix.com\/recent-posts-widget","widgetId":"14e5b36b-e545-88a0-1475-2487df7e9206","refreshOnWidthChange":true,"mobileUrl":"https:\/\/social-blog.wix.com\/recent-posts-widget","published":true,"mobilePublished":true,"seoEnabled":true,"preFetch":false,"shouldBeStretchedByDefault":false,"shouldBeStretchedByDefaultMobile":false,"componentFields":{"useSsrSeo":true},"tpaWidgetId":"recent-posts-widget","default":false},"14f26109-514f-f9a8-9b3c-4d21861fe58f":{"widgetUrl":"https:\/\/social-blog.wix.com\/member-likes-page","widgetId":"14f26109-514f-f9a8-9b3c-4d21861fe58f","refreshOnWidthChange":true,"mobileUrl":"https:\/\/social-blog.wix.com\/member-likes-page","appPage":{"id":"member-likes-page","name":"Blog Likes","defaultPage":"","hidden":true,"multiInstanceEnabled":false,"order":4,"indexable":false,"fullPage":false,"landingPageInMobile":false,"hideFromMenu":true},"published":true,"mobilePublished":true,"seoEnabled":false,"preFetch":false,"shouldBeStretchedByDefault":false,"shouldBeStretchedByDefaultMobile":true,"componentFields":{},"default":false},"14c1462a-97f2-9f6a-7bb7-f5541f23caa6":{"widgetUrl":"https:\/\/editor.wixapps.net\/render\/prod\/editor\/communities-blog-ooi\/1.367.0\/Blog","widgetId":"14c1462a-97f2-9f6a-7bb7-f5541f23caa6","refreshOnWidthChange":true,"mobileUrl":"https:\/\/editor.wixapps.net\/render\/prod\/editor\/communities-blog-ooi\/1.367.0\/Blog","appPage":{"id":"blog","name":"Blog","defaultPage":"","hidden":false,"multiInstanceEnabled":false,"order":1,"indexable":true,"fullPage":false,"landingPageInMobile":false,"hideFromMenu":false},"published":true,"mobilePublished":true,"seoEnabled":true,"preFetch":false,"shouldBeStretchedByDefault":false,"shouldBeStretchedByDefaultMobile":true,"componentFields":{"useSsrSeo":true,"componentUrl":"https:\/\/static.parastorage.com\/services\/communities-blog-ooi\/1.367.0\/BlogViewerWidget.bundle.min.js","iframeWithPlatform":true,"mobileSettingsEnabled":true,"viewer":{"errorReporting":{"url":""}},"controllerUrlTemplate":"","chunkLoadingGlobal":"webpackJsonp__wix_communities_blog_ooi","isLoadable":true,"shouldLoadServerZip":true,"noCssComponentUrl":"https:\/\/static.parastorage.com\/services\/communities-blog-ooi\/1.367.0\/BlogViewerWidgetNoCss.bundle.min.js"},"default":true},"14e5b39b-6d47-99c3-3ee5-cee1c2574c89":{"widgetUrl":"https:\/\/social-blog.wix.com\/custom-feed-widget","widgetId":"14e5b39b-6d47-99c3-3ee5-cee1c2574c89","refreshOnWidthChange":true,"mobileUrl":"https:\/\/social-blog.wix.com\/custom-feed-widget","published":true,"mobilePublished":true,"seoEnabled":true,"preFetch":false,"shouldBeStretchedByDefault":false,"shouldBeStretchedByDefaultMobile":false,"componentFields":{"useSsrSeo":true},"tpaWidgetId":"custom-feed-widget","default":false},"1515a9e7-b579-fbbb-43fc-0e3051c14803":{"widgetUrl":"https:\/\/editor.wixapps.net\/render\/prod\/editor\/communities-blog-ooi\/1.367.0\/RssButton","widgetId":"1515a9e7-b579-fbbb-43fc-0e3051c14803","refreshOnWidthChange":true,"mobileUrl":"https:\/\/editor.wixapps.net\/render\/prod\/editor\/communities-blog-ooi\/1.367.0\/RssButton","published":true,"mobilePublished":true,"seoEnabled":false,"preFetch":false,"shouldBeStretchedByDefault":false,"shouldBeStretchedByDefaultMobile":false,"componentFields":{"viewer":{"errorReporting":{"url":""}},"componentUrl":"https:\/\/static.parastorage.com\/services\/communities-blog-ooi\/1.367.0\/RssButtonViewerWidget.bundle.min.js"},"tpaWidgetId":"rss-feed-widget","default":false},"2f3d2c69-2bc4-4519-bd72-0a63dd92577f":{"widgetUrl":"https:\/\/editor.wixapps.net\/render\/prod\/editor\/communities-blog-ooi\/1.367.0\/Archive","widgetId":"2f3d2c69-2bc4-4519-bd72-0a63dd92577f","refreshOnWidthChange":true,"mobileUrl":"https:\/\/editor.wixapps.net\/render\/prod\/editor\/communities-blog-ooi\/1.367.0\/Archive","published":true,"mobilePublished":true,"seoEnabled":false,"shouldBeStretchedByDefault":false,"shouldBeStretchedByDefaultMobile":false,"componentFields":{"mobileSettingsEnabled":true,"componentUrl":"https:\/\/static.parastorage.com\/services\/communities-blog-ooi\/1.367.0\/ArchiveViewerWidget.bundle.min.js","controllerUrlTemplate":"","viewer":{"errorReporting":{"url":""}},"noCssComponentUrl":"https:\/\/static.parastorage.com\/services\/communities-blog-ooi\/1.367.0\/ArchiveViewerWidgetNoCss.bundle.min.js"},"tpaWidgetId":"2f3d2c69-2bc4-4519-bd72-0a63dd92577f","default":false},"211b5287-14e2-4690-bb71-525908938c81":{"widgetUrl":"https:\/\/editor.wixapps.net\/render\/prod\/editor\/communities-blog-ooi\/1.367.0\/Post","widgetId":"211b5287-14e2-4690-bb71-525908938c81","refreshOnWidthChange":true,"mobileUrl":"https:\/\/editor.wixapps.net\/render\/prod\/editor\/communities-blog-ooi\/1.367.0\/Post","appPage":{"id":"post","name":"Post","defaultPage":"","hidden":true,"multiInstanceEnabled":false,"order":6,"indexable":true,"fullPage":false,"landingPageInMobile":false,"hideFromMenu":false},"published":true,"mobilePublished":true,"seoEnabled":true,"preFetch":false,"shouldBeStretchedByDefault":false,"shouldBeStretchedByDefaultMobile":true,"componentFields":{"useSsrSeo":true,"componentUrl":"https:\/\/static.parastorage.com\/services\/communities-blog-ooi\/1.367.0\/PostViewerWidget.bundle.min.js","iframeWithPlatform":true,"mobileSettingsEnabled":true,"subPages":[{"key":"wix.blog.sub_pages.post","enumerable":true},{"key":"wix.blog.sub_pages.tag","enumerable":true},{"key":"wix.blog.sub_pages.category","enumerable":true},{"key":"wix.blog.sub_pages.archive","enumerable":true}],"controllerUrlTemplate":"","viewer":{"errorReporting":{"url":""}},"chunkLoadingGlobal":"webpackJsonp__wix_communities_blog_ooi","isLoadable":true,"shouldLoadServerZip":true,"noCssComponentUrl":"https:\/\/static.parastorage.com\/services\/communities-blog-ooi\/1.367.0\/PostViewerWidgetNoCss.bundle.min.js"},"default":false},"478911c3-de0c-469e-90e3-304f2f8cd6a7":{"widgetUrl":"https:\/\/editor.wixapps.net\/render\/prod\/editor\/communities-blog-ooi\/1.367.0\/PostTitle","widgetId":"478911c3-de0c-469e-90e3-304f2f8cd6a7","refreshOnWidthChange":true,"mobileUrl":"https:\/\/editor.wixapps.net\/render\/prod\/editor\/communities-blog-ooi\/1.367.0\/PostTitle","published":true,"mobilePublished":true,"seoEnabled":false,"shouldBeStretchedByDefault":false,"shouldBeStretchedByDefaultMobile":false,"componentFields":{"viewer":{"errorReporting":{"url":""}},"componentUrl":"https:\/\/static.parastorage.com\/services\/communities-blog-ooi\/1.367.0\/PostTitleViewerWidget.bundle.min.js"},"tpaWidgetId":"478911c3-de0c-469e-90e3-304f2f8cd6a7","default":false},"813eb645-c6bd-4870-906d-694f30869fd9":{"widgetUrl":"https:\/\/editor.wixapps.net\/render\/prod\/editor\/communities-blog-ooi\/1.367.0\/PostList","widgetId":"813eb645-c6bd-4870-906d-694f30869fd9","refreshOnWidthChange":true,"mobileUrl":"https:\/\/editor.wixapps.net\/render\/prod\/editor\/communities-blog-ooi\/1.367.0\/PostList","published":true,"mobilePublished":true,"seoEnabled":false,"shouldBeStretchedByDefault":false,"shouldBeStretchedByDefaultMobile":false,"componentFields":{"mobileSettingsEnabled":true,"componentUrl":"https:\/\/static.parastorage.com\/services\/communities-blog-ooi\/1.367.0\/PostListViewerWidget.bundle.min.js","controllerUrlTemplate":"","viewer":{"errorReporting":{"url":""}},"noCssComponentUrl":"https:\/\/static.parastorage.com\/services\/communities-blog-ooi\/1.367.0\/PostListViewerWidgetNoCss.bundle.min.js"},"tpaWidgetId":"813eb645-c6bd-4870-906d-694f30869fd9","default":false},"a0d7808c-0d7d-4a40-8cf0-911a9f0de96f":{"widgetUrl":"https:\/\/editor.wixapps.net\/render\/prod\/editor\/communities-blog-ooi\/1.367.0\/CategoryMenu","widgetId":"a0d7808c-0d7d-4a40-8cf0-911a9f0de96f","refreshOnWidthChange":true,"mobileUrl":"https:\/\/editor.wixapps.net\/render\/prod\/editor\/communities-blog-ooi\/1.367.0\/CategoryMenu","published":true,"mobilePublished":true,"seoEnabled":false,"shouldBeStretchedByDefault":false,"shouldBeStretchedByDefaultMobile":false,"componentFields":{"mobileSettingsEnabled":true,"componentUrl":"https:\/\/static.parastorage.com\/services\/communities-blog-ooi\/1.367.0\/CategoryMenuViewerWidget.bundle.min.js","controllerUrlTemplate":"","viewer":{"errorReporting":{"url":""}},"noCssComponentUrl":"https:\/\/static.parastorage.com\/services\/communities-blog-ooi\/1.367.0\/CategoryMenuViewerWidgetNoCss.bundle.min.js"},"tpaWidgetId":"a0d7808c-0d7d-4a40-8cf0-911a9f0de96f","default":false},"14f260e4-ea13-f861-b0ba-4577df99b961":{"widgetUrl":"https:\/\/social-blog.wix.com\/member-drafts-page","widgetId":"14f260e4-ea13-f861-b0ba-4577df99b961","refreshOnWidthChange":true,"mobileUrl":"https:\/\/social-blog.wix.com\/member-drafts-page","appPage":{"id":"member-drafts-page","name":"My Drafts","defaultPage":"","hidden":true,"multiInstanceEnabled":false,"order":2,"indexable":false,"fullPage":false,"landingPageInMobile":false,"hideFromMenu":true},"published":true,"mobilePublished":true,"seoEnabled":false,"preFetch":false,"shouldBeStretchedByDefault":false,"shouldBeStretchedByDefaultMobile":true,"componentFields":{},"default":false},"c0a125b8-2311-451e-99c5-89b6bba02b22":{"widgetUrl":"https:\/\/editor.wixapps.net\/render\/prod\/editor\/communities-blog-ooi\/1.367.0\/TagCloud","widgetId":"c0a125b8-2311-451e-99c5-89b6bba02b22","refreshOnWidthChange":true,"mobileUrl":"https:\/\/editor.wixapps.net\/render\/prod\/editor\/communities-blog-ooi\/1.367.0\/TagCloud","published":true,"mobilePublished":true,"seoEnabled":false,"shouldBeStretchedByDefault":false,"shouldBeStretchedByDefaultMobile":false,"componentFields":{"mobileSettingsEnabled":true,"componentUrl":"https:\/\/static.parastorage.com\/services\/communities-blog-ooi\/1.367.0\/TagCloudViewerWidget.bundle.min.js","controllerUrlTemplate":"","viewer":{"errorReporting":{"url":""}},"noCssComponentUrl":"https:\/\/static.parastorage.com\/services\/communities-blog-ooi\/1.367.0\/TagCloudViewerWidgetNoCss.bundle.min.js"},"tpaWidgetId":"c0a125b8-2311-451e-99c5-89b6bba02b22","default":false},"e5a2773b-0e6b-4cbb-a012-3b4a69e92046":{"widgetUrl":"https:\/\/editor.wixapps.net\/render\/prod\/editor\/communities-blog-ooi\/1.367.0\/MyPosts","widgetId":"e5a2773b-0e6b-4cbb-a012-3b4a69e92046","refreshOnWidthChange":true,"mobileUrl":"https:\/\/editor.wixapps.net\/render\/prod\/editor\/communities-blog-ooi\/1.367.0\/MyPosts","appPage":{"id":"My Posts","name":"My Posts","defaultPage":"","hidden":true,"multiInstanceEnabled":false,"order":1,"indexable":true,"fullPage":false,"landingPageInMobile":false,"hideFromMenu":false},"published":true,"mobilePublished":true,"seoEnabled":false,"shouldBeStretchedByDefault":false,"shouldBeStretchedByDefaultMobile":false,"componentFields":{"viewer":{"errorReporting":{"url":""}},"componentUrl":"https:\/\/static.parastorage.com\/services\/communities-blog-ooi\/1.367.0\/MyPostsViewerWidget.bundle.min.js","noCssComponentUrl":"https:\/\/static.parastorage.com\/services\/communities-blog-ooi\/1.367.0\/MyPostsViewerWidgetNoCss.bundle.min.js"},"tpaWidgetId":"e5a2773b-0e6b-4cbb-a012-3b4a69e92046","default":false},"14f26118-b65b-b1c1-b6db-34d5da9dd623":{"widgetUrl":"https:\/\/social-blog.wix.com\/member-posts-page","widgetId":"14f26118-b65b-b1c1-b6db-34d5da9dd623","refreshOnWidthChange":true,"mobileUrl":"https:\/\/social-blog.wix.com\/member-posts-page","appPage":{"id":"member-posts-page","name":"Blog Posts","defaultPage":"","hidden":true,"multiInstanceEnabled":false,"order":5,"indexable":false,"fullPage":false,"landingPageInMobile":false,"hideFromMenu":true},"published":true,"mobilePublished":true,"seoEnabled":false,"preFetch":false,"shouldBeStretchedByDefault":false,"shouldBeStretchedByDefaultMobile":true,"componentFields":{},"default":false}},"appRequirements":{"requireSiteMembers":false},"isWixTPA":true,"installedAtDashboard":false,"permissions":{"revoked":true},"appFields":{"platform":{"baseUrls":{"apiBaseUrl":"https:\/\/apps.wix.com\/_api\/communities-blog-node-api","siteAssets":"{urlTemplate: {siteAssets}}?siteId=9a764657-9509-47ac-b617-9fdc64552d10&metaSiteId=13a0f9af-3507-42a8-9a75-14c6b71d4bce&siteRevision=222}","duplexerUrl":"duplexer.wix.com","mediaImageHost":"static.wixstatic.com","mediaVideoHost":"video.wixstatic.com","staticsBaseUrl":"https:\/\/static.parastorage.com\/services\/communities-blog-ooi\/1.367.0\/","apiBaseUrlClient":"\/_api\/communities-blog-node-api","translationsBaseUrl":"https:\/\/static.parastorage.com\/services\/communities-blog-translations\/1.3850.0\/","apiPlatformizedBaseUrl":"https:\/\/www.wix.com\/_api\/communities-blog-api-web","apiExperimentsBaseUrlClient":"\/_api\/wix-laboratory-server","apiPlatformizedBaseUrlClient":"\/_api\/communities-blog-api-web","useArchiveWidgetAdapter":"false","disableDuplexerForInstanceIds":"671e6bcb-a0a9-4ae0-98f2-f81a607bf167","provisioningModalUrl":"https:\/\/www.wix.com\/_partials\/communities-blog-provisioning-modal\/1.664.0\/modal.html","apiAggregatorBaseUrl":"\/blog-frontend-adapter-public","apiPaywallBaseUrl":"\/_api\/paywall-server","useICU":"true","categoryLabel":"true"},"editorScriptUrl":"https:\/\/static.parastorage.com\/services\/communities-blog-editor-app\/1.1313.0\/editor-app.bundle.min.js","viewerScriptUrl":"https:\/\/static.parastorage.com\/services\/communities-blog-ooi\/1.367.0\/viewerScript.bundle.min.js","baseUrlsTemplate":{},"margins":{"desktop":{"top":{"type":"PX","value":0},"right":{"type":"PX","value":0},"bottom":{"type":"PX","value":0},"left":{"type":"PX","value":0}},"tablet":{"top":{},"right":{},"bottom":{},"left":{}},"mobile":{"top":{},"right":{},"bottom":{},"left":{}}},"height":{"desktop":{},"tablet":{},"mobile":{}},"isStretched":{},"docking":{"desktop":{"horizontal":"HCENTER","vertical":"TOP_DOCKING"},"tablet":{},"mobile":{}},"errorReporting":{},"width":{"desktop":{},"tablet":{},"mobile":{}},"viewer":{"errorReporting":{}}},"appConfig":{"siteConfig":{"siteStructureApi":"wixArtifactId:com.wixpress.npm.communities-blog-node-api"}},"isStandalone":true,"semanticVersion":"^0.956.0"}},"3790":{"type":"public","applicationId":3790,"appDefinitionId":"14ad9202-3dd3-128a-57bd-e5675fd7e313","appDefinitionName":"Wix Members","instance":"","instanceId":"","sectionUrl":"https:\/\/apps.wix.com\/members","sectionMobileUrl":"https:\/\/apps.wix.com\/members","sectionPublished":true,"sectionMobilePublished":true,"sectionSeoEnabled":false,"sectionDefaultPage":"","sectionRefreshOnWidthChange":true,"widgets":{"14c61b71-5361-885e-f316-3c2e37c4047f":{"widgetUrl":"https:\/\/apps.wix.com\/members","widgetId":"14c61b71-5361-885e-f316-3c2e37c4047f","refreshOnWidthChange":true,"mobileUrl":"https:\/\/apps.wix.com\/members","appPage":{"id":"members","name":"Members","defaultPage":"","hidden":false,"multiInstanceEnabled":false,"order":1,"indexable":true,"fullPage":false,"landingPageInMobile":true,"hideFromMenu":false},"published":true,"mobilePublished":true,"seoEnabled":false,"preFetch":false,"shouldBeStretchedByDefault":false,"shouldBeStretchedByDefaultMobile":true,"componentFields":{},"default":true},"14b89faf-0462-ff02-df83-d6bc03bc3033":{"widgetUrl":"https:\/\/apps.wix.com\/members\/widget","widgetId":"14b89faf-0462-ff02-df83-d6bc03bc3033","refreshOnWidthChange":true,"published":true,"mobilePublished":true,"seoEnabled":true,"preFetch":false,"shouldBeStretchedByDefault":false,"shouldBeStretchedByDefaultMobile":false,"componentFields":{},"tpaWidgetId":"members_header_widget","default":false}},"appRequirements":{"requireSiteMembers":false},"isWixTPA":true,"installedAtDashboard":false,"permissions":{"revoked":true},"appFields":{"nonDiscoverable":true,"platform":{"editorScriptUrl":"https:\/\/apps.wix.com\/members\/editor-script.js"}}},"3993":{"type":"public","applicationId":3993,"appDefinitionId":"14cc59bc-f0b7-15b8-e1c7-89ce41d0e0c9","appDefinitionName":"Wix Members Area","instance":"","instanceId":"","sectionPublished":true,"sectionMobilePublished":false,"sectionSeoEnabled":true,"widgets":{},"appRequirements":{"requireSiteMembers":false},"isWixTPA":true,"installedAtDashboard":false,"permissions":{"revoked":false},"appFields":{"platform":{"editorScriptUrl":"https:\/\/static.parastorage.com\/services\/santa-members-editor-app\/1.1545.0\/editorAppModule.bundle.min.js","viewerScriptUrl":"https:\/\/static.parastorage.com\/services\/santa-members-viewer-app\/1.928.0\/app.bundle.min.js","routerServiceUrl":"\/_api\/santa-members-server","margins":{"desktop":{"top":{},"right":{},"bottom":{},"left":{}},"tablet":{"top":{},"right":{},"bottom":{},"left":{}},"mobile":{"top":{},"right":{},"bottom":{},"left":{}}},"height":{"desktop":{},"tablet":{},"mobile":{}},"isStretched":{},"docking":{"desktop":{},"tablet":{},"mobile":{}},"errorReporting":{},"width":{"desktop":{},"tablet":{},"mobile":{}},"viewer":{"errorReporting":{}}},"isStandalone":true,"semanticVersion":"^0.405.0"}},"4988":{"type":"public","applicationId":4988,"appDefinitionId":"14ce28f7-7eb0-3745-22f8-074b0e2401fb","appDefinitionName":"Profile Card","instance":"","instanceId":"","sectionPublished":true,"sectionMobilePublished":false,"sectionSeoEnabled":true,"widgets":{"14cefc05-d163-dbb7-e4ec-cd4f2c4d6ddd":{"widgetUrl":"https:\/\/editor.wixapps.net\/render\/prod\/editor\/profile-card-tpa-ooi\/1.559.0\/ProfileCard","widgetId":"14cefc05-d163-dbb7-e4ec-cd4f2c4d6ddd","refreshOnWidthChange":true,"mobileUrl":"https:\/\/editor.wixapps.net\/render\/prod\/editor\/profile-card-tpa-ooi\/1.559.0\/ProfileCard","published":true,"mobilePublished":true,"seoEnabled":false,"preFetch":false,"shouldBeStretchedByDefault":false,"shouldBeStretchedByDefaultMobile":true,"componentFields":{"mobileSettingsEnabled":true,"controllerUrl":"https:\/\/static.parastorage.com\/services\/profile-card-tpa-ooi\/1.559.0\/ProfileCardController.bundle.min.js","componentUrl":"https:\/\/static.parastorage.com\/services\/profile-card-tpa-ooi\/1.559.0\/ProfileCardViewerWidget.bundle.min.js"},"tpaWidgetId":"profile","default":true}},"appRequirements":{"requireSiteMembers":false},"isWixTPA":true,"installedAtDashboard":false,"permissions":{"revoked":false},"appFields":{"platform":{"editorScriptUrl":"https:\/\/static.parastorage.com\/services\/profile-card-tpa-ooi\/1.559.0\/editorScript.bundle.min.js","baseUrls":{"staticsBaseUrl":"https:\/\/static.parastorage.com\/services\/profile-card-tpa-ooi\/1.559.0\/","staticsEditorBaseUrl":"https:\/\/static.parastorage.com\/services\/profile-card-tpa-ooi\/1.559.0"},"baseUrlsTemplate":{},"margins":{"desktop":{"top":{"type":"PX","value":0},"right":{"type":"PX","value":0},"bottom":{"type":"PX","value":0},"left":{"type":"PX","value":0}},"tablet":{"top":{},"right":{},"bottom":{},"left":{}},"mobile":{"top":{},"right":{},"bottom":{},"left":{}}},"height":{"desktop":{},"tablet":{},"mobile":{}},"isStretched":{},"docking":{"desktop":{"horizontal":"HCENTER","vertical":"TOP_DOCKING"},"tablet":{},"mobile":{}},"viewerScriptUrl":"https:\/\/static.parastorage.com\/services\/profile-card-tpa-ooi\/1.559.0\/viewerScript.bundle.min.js","errorReporting":{},"width":{"desktop":{},"tablet":{},"mobile":{}},"viewer":{"errorReporting":{}}},"isStandalone":true,"semanticVersion":"^0.78.0"}},"5380":{"type":"public","applicationId":5380,"appDefinitionId":"14cffd81-5215-0a7f-22f8-074b0e2401fb","appDefinitionName":"Member Account Info","instance":"","instanceId":"","sectionUrl":"https:\/\/apps.wix.com\/member-info\/view","sectionMobileUrl":"https:\/\/apps.wix.com\/member-info\/view","sectionPublished":true,"sectionMobilePublished":true,"sectionSeoEnabled":false,"sectionDefaultPage":"","sectionRefreshOnWidthChange":true,"widgets":{"14dd1af6-3e02-63db-0ef2-72fbc7cc3136":{"widgetUrl":"https:\/\/editor.wixapps.net\/render\/prod\/editor\/my-account-ooi\/1.366.0\/MyAccount","widgetId":"14dd1af6-3e02-63db-0ef2-72fbc7cc3136","refreshOnWidthChange":true,"mobileUrl":"https:\/\/editor.wixapps.net\/render\/prod\/editor\/my-account-ooi\/1.366.0\/MyAccount","appPage":{"id":"member_info","name":"My Account","defaultPage":"","hidden":false,"multiInstanceEnabled":false,"order":1,"indexable":true,"fullPage":false,"landingPageInMobile":false,"hideFromMenu":false},"published":true,"mobilePublished":true,"seoEnabled":false,"preFetch":false,"shouldBeStretchedByDefault":false,"shouldBeStretchedByDefaultMobile":true,"componentFields":{"controllerUrl":"https:\/\/static.parastorage.com\/services\/my-account-ooi\/1.366.0\/MyAccountController.bundle.min.js","componentUrl":"https:\/\/static.parastorage.com\/services\/my-account-ooi\/1.366.0\/MyAccountViewerWidget.bundle.min.js","viewer":{"errorReporting":{"url":""}}},"default":true}},"appRequirements":{"requireSiteMembers":false},"isWixTPA":true,"installedAtDashboard":false,"permissions":{"revoked":false},"appFields":{"platform":{"baseUrls":{"staticsBaseUrl":"https:\/\/static.parastorage.com\/services\/my-account-ooi\/1.366.0\/","staticsEditorBaseUrl":"https:\/\/static.parastorage.com\/services\/my-account-ooi\/1.366.0"},"baseUrlsTemplate":{},"margins":{"desktop":{"top":{},"right":{},"bottom":{},"left":{}},"tablet":{"top":{},"right":{},"bottom":{},"left":{}},"mobile":{"top":{},"right":{},"bottom":{},"left":{}}},"height":{"desktop":{},"tablet":{},"mobile":{}},"editorScriptUrl":"https:\/\/static.parastorage.com\/services\/my-account-ooi\/1.366.0\/editorScript.bundle.min.js","isStretched":{},"docking":{"desktop":{},"tablet":{},"mobile":{}},"viewerScriptUrl":"https:\/\/static.parastorage.com\/services\/my-account-ooi\/1.366.0\/viewerScript.bundle.min.js","errorReporting":{},"width":{"desktop":{},"tablet":{},"mobile":{}},"viewer":{"errorReporting":{}}},"isStandalone":true,"semanticVersion":"^0.63.0"}},"5381":{"type":"wixapps","applicationId":5381,"appDefinitionId":"61f33d50-3002-4882-ae86-d319c1a249ab","datastoreId":"1938b3f5-a1a2-476a-8e00-9840356e38f5","originDatastoreId":"61f33d50-3002-4882-ae86-d319c1a249ab","packageName":"blog","state":"Deleted","widgets":{"f72fe377-8abc-40f2-8656-89cfe00f3a22":{"widgetId":"f72fe377-8abc-40f2-8656-89cfe00f3a22","defaultHeight":300,"defaultWidth":210},"c340212a-6e2e-45cd-9dc4-58d01a5b63a7":{"widgetId":"c340212a-6e2e-45cd-9dc4-58d01a5b63a7","defaultHeight":300,"defaultWidth":210},"e000b4bf-9ff1-4e66-a0d3-d4b365ba3af5":{"widgetId":"e000b4bf-9ff1-4e66-a0d3-d4b365ba3af5","defaultHeight":400,"defaultWidth":210},"1b8c501f-ccc2-47e7-952a-47e264752614":{"widgetId":"1b8c501f-ccc2-47e7-952a-47e264752614","defaultHeight":280,"defaultWidth":916},"43c2a0a8-f224-4a29-bd19-508114831a3a":{"widgetId":"43c2a0a8-f224-4a29-bd19-508114831a3a","defaultHeight":40,"defaultWidth":210},"56ab6fa4-95ac-4391-9337-6702b8a77011":{"widgetId":"56ab6fa4-95ac-4391-9337-6702b8a77011","defaultHeight":400,"defaultWidth":210},"31c0cede-09db-4ec7-b760-d375d62101e6":{"widgetId":"31c0cede-09db-4ec7-b760-d375d62101e6","defaultHeight":600,"defaultWidth":680},"33a9f5e0-b083-4ccc-b55d-3ca5d241a6eb":{"widgetId":"33a9f5e0-b083-4ccc-b55d-3ca5d241a6eb","defaultHeight":220,"defaultWidth":210},"c7f57b50-8940-4ff1-83c6-6756d6f0a1f4":{"widgetId":"c7f57b50-8940-4ff1-83c6-6756d6f0a1f4","defaultHeight":220,"defaultWidth":210},"4de5abc5-6da2-4f97-acc3-94bb74285072":{"widgetId":"4de5abc5-6da2-4f97-acc3-94bb74285072","defaultHeight":800,"defaultWidth":800},"ea63bc0f-c09f-470c-ac9e-2a408b499f22":{"widgetId":"ea63bc0f-c09f-470c-ac9e-2a408b499f22","defaultHeight":800,"defaultWidth":800}},"instanceId":"","instance":""},"5500":{"type":"public","applicationId":5500,"appDefinitionId":"13d21c63-b5ec-5912-8397-c3a5ddb27a97","appDefinitionName":"Wix Bookings","instance":"","instanceId":"","sectionUrl":"https:\/\/bookings.wixapps.net\/bookings-widget\/main-page-widget","sectionMobileUrl":"https:\/\/bookings.wixapps.net\/bookings-widget\/main-page-widget","sectionPublished":true,"sectionMobilePublished":true,"sectionSeoEnabled":true,"sectionDefaultPage":"","sectionRefreshOnWidthChange":true,"widgets":{"c7fddce1-ebf5-46b0-a309-7865384ba63f":{"widgetUrl":"https:\/\/editor.wix.com\/","widgetId":"c7fddce1-ebf5-46b0-a309-7865384ba63f","refreshOnWidthChange":true,"published":true,"mobilePublished":true,"seoEnabled":false,"shouldBeStretchedByDefaultMobile":true,"componentFields":{"appStudioFields":{"id":"flb7a","pageJsonFilename":"8a2243_50937a143e5db1ded82cd39650f05c0d_440.json","blocksVersion":""}},"default":false},"169204d8-21be-4b45-b263-a997d31723dc":{"widgetUrl":"https:\/\/editor.wix.com\/","widgetId":"169204d8-21be-4b45-b263-a997d31723dc","refreshOnWidthChange":true,"published":true,"mobilePublished":true,"seoEnabled":false,"shouldBeStretchedByDefaultMobile":true,"componentFields":{"appStudioFields":{"id":"cv54f","pageJsonFilename":"8a2243_d5b26c91126b2788609a5fa914c2d8a0_406.json","blocksVersion":""}},"default":false},"a91a0543-d4bd-4e6b-b315-9410aa27bcde":{"widgetUrl":"https:\/\/editor.wixapps.net\/render\/prod\/editor\/bookings-service-details-widget\/1.1856.0\/BookingServicePage","widgetId":"a91a0543-d4bd-4e6b-b315-9410aa27bcde","refreshOnWidthChange":true,"mobileUrl":"https:\/\/editor.wixapps.net\/render\/prod\/editor\/bookings-service-details-widget\/1.1856.0\/BookingServicePage","appPage":{"id":"Booking Service Page","name":"Service Page","defaultPage":"","hidden":true,"multiInstanceEnabled":false,"order":1,"indexable":true,"fullPage":false,"landingPageInMobile":false,"hideFromMenu":false},"published":true,"mobilePublished":true,"seoEnabled":false,"shouldBeStretchedByDefault":true,"shouldBeStretchedByDefaultMobile":true,"componentFields":{"componentUrl":"https:\/\/static.parastorage.com\/services\/bookings-service-details-widget\/1.1856.0\/BookingServicePageViewerWidget.bundle.min.js","controllerUrl":"https:\/\/static.parastorage.com\/services\/bookings-service-details-widget\/1.1856.0\/BookingServicePageController.bundle.min.js","mobileSettingsEnabled":true,"subPages":[{"key":"wix.bookings.sub_pages.service_page","enumerable":true}],"viewer":{"errorReporting":{"url":"https:\/\/dd0a55ccb8124b9c9d938e3acf41f8aa@sentry.wixpress.com\/514"}}},"default":false},"13d27016-697f-b82f-7512-8e20854c09f6":{"widgetUrl":"https:\/\/bookings.wixapps.net\/_api\/bookings-viewer\/index","widgetId":"13d27016-697f-b82f-7512-8e20854c09f6","refreshOnWidthChange":true,"mobileUrl":"https:\/\/bookings.wixapps.net\/_api\/bookings-viewer\/mobile","appPage":{"id":"scheduler","name":"Services","defaultPage":"","hidden":true,"multiInstanceEnabled":false,"order":1,"indexable":true,"fullPage":false,"landingPageInMobile":false,"hideFromMenu":false},"published":true,"mobilePublished":true,"seoEnabled":true,"preFetch":false,"shouldBeStretchedByDefault":false,"shouldBeStretchedByDefaultMobile":true,"componentFields":{"minHeightInMobile":450,"shouldDeleteAppWhenDeleted":true},"default":false},"14edb332-fdb9-2fe6-0fd1-e6293322b83b":{"widgetUrl":"https:\/\/bookings.wixapps.net\/_api\/bookings-member-area\/member-area","widgetId":"14edb332-fdb9-2fe6-0fd1-e6293322b83b","refreshOnWidthChange":true,"mobileUrl":"https:\/\/bookings.wixapps.net\/_api\/bookings-member-area\/member-area-mobile","appPage":{"id":"bookings_member_area","name":"My Bookings","defaultPage":"","hidden":true,"multiInstanceEnabled":false,"order":2,"indexable":true,"fullPage":false,"landingPageInMobile":false,"hideFromMenu":false},"published":true,"mobilePublished":true,"seoEnabled":false,"preFetch":false,"shouldBeStretchedByDefault":false,"shouldBeStretchedByDefaultMobile":true,"componentFields":{},"default":false},"713f72a2-7a32-47e9-b5e4-6024ee57d277":{"widgetUrl":"https:\/\/bookings.wixapps.net\/_api\/bookings-viewer\/index","widgetId":"713f72a2-7a32-47e9-b5e4-6024ee57d277","refreshOnWidthChange":true,"mobileUrl":"https:\/\/bookings.wixapps.net\/_api\/bookings-viewer\/mobile","appPage":{"id":"book_checkout","name":"Bookings Checkout","defaultPage":"","hidden":true,"multiInstanceEnabled":false,"order":3,"indexable":true,"fullPage":false,"landingPageInMobile":false,"hideFromMenu":false},"published":true,"mobilePublished":true,"seoEnabled":true,"preFetch":false,"shouldBeStretchedByDefault":false,"shouldBeStretchedByDefaultMobile":false,"componentFields":{},"default":false},"621bc837-5943-4c76-a7ce-a0e38185301f":{"widgetUrl":"https:\/\/bookings.wixapps.net\/bookings-widget\/main-page-widget","widgetId":"621bc837-5943-4c76-a7ce-a0e38185301f","refreshOnWidthChange":true,"mobileUrl":"https:\/\/bookings.wixapps.net\/bookings-widget\/main-page-widget","appPage":{"id":"bookings_list","name":"Book Online","defaultPage":"","hidden":false,"multiInstanceEnabled":false,"order":4,"indexable":true,"fullPage":false,"landingPageInMobile":false,"hideFromMenu":false},"published":true,"mobilePublished":true,"seoEnabled":true,"preFetch":false,"shouldBeStretchedByDefault":false,"shouldBeStretchedByDefaultMobile":false,"componentFields":{"componentUrl":"https:\/\/static.parastorage.com\/services\/bookings-widget\/1.4672.0\/mainPageComponent.bundle.min.js","mobileSettingsEnabled":true,"shouldDeleteAppWhenDeleted":true,"controllerUrl":"https:\/\/static.parastorage.com\/services\/bookings-widget\/1.4672.0\/createController.bundle.min.js","viewer":{"errorReporting":{"url":""}}},"default":true},"cc882051-73c9-41a6-8f90-f6ebc9f10fe1":{"widgetUrl":"https:\/\/bookings.wixapps.net\/bookings-widget\/widget","widgetId":"cc882051-73c9-41a6-8f90-f6ebc9f10fe1","refreshOnWidthChange":true,"mobileUrl":"https:\/\/bookings.wixapps.net\/bookings-widget\/widget","published":true,"mobilePublished":true,"seoEnabled":false,"preFetch":false,"shouldBeStretchedByDefault":false,"shouldBeStretchedByDefaultMobile":true,"componentFields":{"componentUrl":"https:\/\/static.parastorage.com\/services\/bookings-widget\/1.4672.0\/widgetComponent.bundle.min.js","mobileSettingsEnabled":true,"controllerUrl":"https:\/\/static.parastorage.com\/services\/bookings-widget\/1.4672.0\/createController.bundle.min.js","viewer":{"errorReporting":{"url":""}}},"tpaWidgetId":"service_list_widget","default":false},"89c4023a-027e-4d2a-b6b7-0b9d345b508d":{"widgetUrl":"https:\/\/editor.wix.com\/","widgetId":"89c4023a-027e-4d2a-b6b7-0b9d345b508d","refreshOnWidthChange":true,"published":true,"mobilePublished":true,"seoEnabled":false,"preFetch":false,"shouldBeStretchedByDefault":false,"shouldBeStretchedByDefaultMobile":false,"componentFields":{"appStudioFields":{"id":"drzkv","variations":{},"pageJsonFilename":"8a2243_0290d6785da9bf70a35d96280cffbc2a_440.json","blocksVersion":""}},"tpaWidgetId":"bookings_timetable_daily","default":false},"985e6fc8-ce3f-4cf8-9b85-714c73f48695":{"widgetUrl":"https:\/\/editor.wixapps.net\/render\/prod\/editor\/bookings-form-widget\/1.595.0\/BookingsForm","widgetId":"985e6fc8-ce3f-4cf8-9b85-714c73f48695","refreshOnWidthChange":true,"mobileUrl":"https:\/\/editor.wixapps.net\/render\/prod\/editor\/bookings-form-widget\/1.595.0\/BookingsForm","appPage":{"id":"Booking Form","name":"Booking Form","defaultPage":"","hidden":true,"multiInstanceEnabled":false,"order":1,"indexable":true,"fullPage":false,"landingPageInMobile":false,"hideFromMenu":false},"published":true,"mobilePublished":true,"seoEnabled":false,"shouldBeStretchedByDefault":false,"shouldBeStretchedByDefaultMobile":false,"componentFields":{"mobileSettingsEnabled":true,"controllerUrl":"https:\/\/static.parastorage.com\/services\/bookings-form-widget\/1.595.0\/BookingsFormController.bundle.min.js","componentUrl":"https:\/\/static.parastorage.com\/services\/bookings-form-widget\/1.595.0\/BookingsFormViewerWidget.bundle.min.js","viewer":{"errorReporting":{"url":""}}},"tpaWidgetId":"985e6fc8-ce3f-4cf8-9b85-714c73f48695","default":false},"3dc66bc5-5354-4ce6-a436-bd8394c09b0e":{"widgetUrl":"https:\/\/editor.wix.com\/","widgetId":"3dc66bc5-5354-4ce6-a436-bd8394c09b0e","refreshOnWidthChange":true,"published":true,"mobilePublished":true,"seoEnabled":false,"shouldBeStretchedByDefaultMobile":true,"componentFields":{"appStudioFields":{"id":"cyng5","pageJsonFilename":"8a2243_b1d6e77a37fdcea91ab25d907d31a74e_440.json","blocksVersion":"","variations":{"edar7":{"id":"edar7","name":"edar7","pageJsonFilename":"8a2243_63bc1b373c73b66e49c1d4cc5a099eda_440.json"}}}},"default":false},"14756c3d-f10a-45fc-4df1-808f22aabe80":{"widgetUrl":"https:\/\/bookings.wixapps.net\/_api\/bookings-viewer\/widget\/index","widgetId":"14756c3d-f10a-45fc-4df1-808f22aabe80","refreshOnWidthChange":true,"mobileUrl":"https:\/\/bookings.wixapps.net\/_api\/bookings-viewer\/widget\/index","published":true,"mobilePublished":true,"seoEnabled":true,"preFetch":false,"shouldBeStretchedByDefault":false,"shouldBeStretchedByDefaultMobile":false,"componentFields":{"componentUrl":"https:\/\/static.parastorage.com\/services\/bookings-widget-viewer\/1.1417.0\/component.bundle.min.js","minHeightInMobile":320,"viewer":{"errorReporting":{"url":""}}},"tpaWidgetId":"widget","default":false},"54d912c5-52cb-4657-b8fa-e1a4cda8ed01":{"widgetUrl":"https:\/\/editor.wixapps.net\/render\/prod\/editor\/bookings-calendar-widget\/1.1064.0\/BookingCalendar","widgetId":"54d912c5-52cb-4657-b8fa-e1a4cda8ed01","refreshOnWidthChange":true,"mobileUrl":"https:\/\/editor.wixapps.net\/render\/prod\/editor\/bookings-calendar-widget\/1.1064.0\/BookingCalendar","appPage":{"id":"Booking Calendar","name":"Booking Calendar","defaultPage":"","hidden":true,"multiInstanceEnabled":false,"order":1,"indexable":true,"fullPage":false,"landingPageInMobile":false,"hideFromMenu":false},"published":true,"mobilePublished":true,"seoEnabled":false,"shouldBeStretchedByDefault":false,"shouldBeStretchedByDefaultMobile":false,"componentFields":{"mobileSettingsEnabled":true,"controllerUrl":"https:\/\/static.parastorage.com\/services\/bookings-calendar-widget\/1.1064.0\/BookingCalendarController.bundle.min.js","componentUrlTemplate":"https:\/\/static.parastorage.com\/services\/bookings-calendar-widget\/1.1064.0\/BookingCalendarViewerWidget.bundle.min.js","componentUrl":"https:\/\/static.parastorage.com\/services\/bookings-calendar-widget\/1.1064.0\/BookingCalendarViewerWidget.bundle.min.js","controllerUrlTemplate":"https:\/\/static.parastorage.com\/services\/bookings-calendar-widget\/1.1064.0\/BookingCalendarController.bundle.min.js","viewer":{"errorReporting":{"url":""}}},"tpaWidgetId":"54d912c5-52cb-4657-b8fa-e1a4cda8ed01","default":false}},"appRequirements":{"requireSiteMembers":false},"isWixTPA":true,"installedAtDashboard":true,"permissions":{"revoked":false},"appFields":{"platform":{"baseUrls":{"siteAssets":"{urlTemplate: {siteAssets}}?siteId=dbf7e8f2-9695-4f3f-b258-5282eeff4580&metaSiteId=8b2114a9-339e-4562-bdc4-01621e2f84cb&siteRevision=440}","serverBaseUrl":"https:\/\/bookings.wixapps.net\/","siteHeaderUrl":"7f734527084d412f3491e0aceb1d2265_r3.json","staticsBaseUrl":"https:\/\/static.parastorage.com\/services\/bookings-widget-viewer\/1.1417.0\/","platformAppsBaseUrl":"https:\/\/static.parastorage.com\/services\/bookings-app-builder-controllers\/1.1338.0\/","serviceListStaticsBaseUrl":"https:\/\/static.parastorage.com\/services\/bookings-widget\/1.4672.0\/"},"editorScriptUrl":"https:\/\/static.parastorage.com\/services\/bookings-viewer-script\/1.2396.0\/bookingsEditorScript.bundle.min.js","viewerScriptUrl":"https:\/\/static.parastorage.com\/services\/bookings-viewer-script\/1.2396.0\/bookingsViewerScript.bundle.min.js","baseUrlsTemplate":{},"margins":{"desktop":{"top":{"type":"PX","value":0},"right":{"type":"PX","value":0},"bottom":{"type":"PX","value":0},"left":{"type":"PX","value":0}},"tablet":{"top":{},"right":{},"bottom":{},"left":{}},"mobile":{"top":{},"right":{},"bottom":{},"left":{}}},"height":{"desktop":{},"tablet":{},"mobile":{}},"isStretched":{},"docking":{"desktop":{"horizontal":"HCENTER","vertical":"TOP_DOCKING"},"tablet":{},"mobile":{}},"errorReporting":{},"width":{"desktop":{},"tablet":{},"mobile":{}},"viewer":{"errorReporting":{}}},"appConfig":{"siteConfig":{"siteStructureApi":"wixArtifactId:com.wixpress.bookings.services-catalog-server"}},"isStandalone":true,"semanticVersion":"^0.1183.0"}},"5952":{"type":"public","applicationId":5952,"appDefinitionId":"13ee112c-7aca-8530-909b-ca5fd7039bf8","appDefinitionName":"Wix Weather","instance":"","instanceId":"","sectionPublished":true,"sectionMobilePublished":false,"sectionSeoEnabled":true,"widgets":{"13ee1134-e9f5-7847-8725-13863c696e99":{"widgetUrl":"https:\/\/weather.codev.wixapps.net\/widget","widgetId":"13ee1134-e9f5-7847-8725-13863c696e99","refreshOnWidthChange":true,"mobileUrl":"https:\/\/weather.codev.wixapps.net\/widget","published":true,"mobilePublished":true,"seoEnabled":true,"preFetch":false,"shouldBeStretchedByDefault":false,"shouldBeStretchedByDefaultMobile":false,"componentFields":{"minHeightInMobile":55},"tpaWidgetId":"wix_weather","default":true}},"appRequirements":{"requireSiteMembers":false},"isWixTPA":true,"installedAtDashboard":false,"permissions":{"revoked":true},"appFields":{"isStandalone":true,"semanticVersion":"^0.8.0"}},"6582":{"type":"public","applicationId":6582,"appDefinitionId":"1429e204-2254-7f40-836b-5ffd769ac4c0","appDefinitionName":"Right Click Protect","instance":"","instanceId":"","sectionPublished":true,"sectionMobilePublished":false,"sectionSeoEnabled":true,"widgets":{"1429e225-f6b0-2230-82f6-9a6aa1192f8f":{"widgetUrl":"https:\/\/static.parastorage.com\/services\/right-click-protect\/1.29.0\/editor\/RightClickProtect.html","widgetId":"1429e225-f6b0-2230-82f6-9a6aa1192f8f","refreshOnWidthChange":true,"mobileUrl":"https:\/\/static.parastorage.com\/services\/right-click-protect\/1.29.0\/editor\/RightClickProtect.html","published":true,"mobilePublished":true,"seoEnabled":true,"shouldBeStretchedByDefault":false,"shouldBeStretchedByDefaultMobile":false,"componentFields":{"controllerUrl":"https:\/\/static.parastorage.com\/services\/right-click-protect\/1.184.0\/RightClickProtectController.bundle.min.js","componentUrl":"https:\/\/static.parastorage.com\/services\/right-click-protect\/1.184.0\/RightClickProtectViewerWidget.bundle.min.js","viewer":{"errorReporting":{"url":""}},"migratingToOoi":"true"},"tpaWidgetId":"copyrights","default":true}},"appRequirements":{"requireSiteMembers":false},"isWixTPA":true,"installedAtDashboard":false,"permissions":{"revoked":true},"appFields":{"platform":{"margins":{"desktop":{"top":{},"right":{},"bottom":{},"left":{}},"tablet":{"top":{},"right":{},"bottom":{},"left":{}},"mobile":{"top":{},"right":{},"bottom":{},"left":{}}},"height":{"desktop":{},"tablet":{},"mobile":{}},"isStretched":{},"docking":{"desktop":{},"tablet":{},"mobile":{}},"viewerScriptUrl":"https:\/\/static.parastorage.com\/services\/right-click-protect\/1.184.0\/viewerScript.bundle.min.js","errorReporting":{},"width":{"desktop":{},"tablet":{},"mobile":{}},"viewer":{"errorReporting":{}},"migratingToOoi":"true"},"isStandalone":true,"semanticVersion":"^0.13.0"}},"6666":{"type":"public","applicationId":6666,"appDefinitionId":"13dbe2b2-396a-de94-c5ab-093bba38e073","appDefinitionName":"Wix Language Menu","instance":"","instanceId":"","sectionPublished":true,"sectionMobilePublished":false,"sectionSeoEnabled":true,"widgets":{"13e44024-2124-1681-1fa9-5a69720c0cca":{"widgetUrl":"https:\/\/dev-wix-languages.appspot.com\/index","widgetId":"13e44024-2124-1681-1fa9-5a69720c0cca","refreshOnWidthChange":true,"mobileUrl":"https:\/\/dev-wix-languages.appspot.com\/index","published":true,"mobilePublished":true,"seoEnabled":true,"preFetch":false,"shouldBeStretchedByDefault":false,"shouldBeStretchedByDefaultMobile":false,"componentFields":{},"tpaWidgetId":"fdsafsa","default":true}},"appRequirements":{"requireSiteMembers":false},"isWixTPA":true,"installedAtDashboard":false,"permissions":{"revoked":true},"appFields":{}},"7591":{"type":"public","applicationId":7591,"appDefinitionId":"134139f3-f2a0-2c2c-693c-ed22165cfd84","appDefinitionName":"Table Master","instance":"","instanceId":"","sectionPublished":true,"sectionMobilePublished":false,"sectionSeoEnabled":true,"widgets":{"13413a43-5f07-2918-9924-bc7506a64d36":{"widgetUrl":"https:\/\/wix-visual-data.appspot.com\/index","widgetId":"13413a43-5f07-2918-9924-bc7506a64d36","refreshOnWidthChange":true,"mobileUrl":"https:\/\/wix-visual-data.appspot.com\/mobile","published":true,"mobilePublished":true,"seoEnabled":true,"shouldBeStretchedByDefault":false,"shouldBeStretchedByDefaultMobile":false,"componentFields":{},"tpaWidgetId":"visual_data","default":true}},"appRequirements":{"requireSiteMembers":false},"isWixTPA":true,"installedAtDashboard":false,"permissions":{"revoked":true},"appFields":{}},"7828":{"type":"public","applicationId":7828,"appDefinitionId":"12e0dab3-a3cf-d446-2251-450722a9f464","appDefinitionName":"Wix Countdown Clock","instance":"","instanceId":"","sectionPublished":true,"sectionMobilePublished":false,"sectionSeoEnabled":true,"widgets":{"12e0dad0-9bf0-bfaf-0230-70b3a58d1105":{"widgetUrl":"https:\/\/wixlabs-countdown.appspot.com\/index","widgetId":"12e0dad0-9bf0-bfaf-0230-70b3a58d1105","refreshOnWidthChange":true,"mobileUrl":"https:\/\/wixlabs-countdown.appspot.com\/mobile","published":true,"mobilePublished":true,"seoEnabled":true,"preFetch":false,"shouldBeStretchedByDefault":false,"shouldBeStretchedByDefaultMobile":false,"componentFields":{},"tpaWidgetId":"countdown_clock","default":true}},"appRequirements":{"requireSiteMembers":false},"isWixTPA":true,"installedAtDashboard":false,"permissions":{"revoked":true},"appFields":{"isStandalone":true,"semanticVersion":"^2.13.0"}},"8775":{"type":"public","applicationId":8775,"appDefinitionId":"1372a040-d836-0c7b-3e08-b0a4086de594","appDefinitionName":"Cookie Alert","instance":"","instanceId":"","sectionPublished":true,"sectionMobilePublished":false,"sectionSeoEnabled":true,"widgets":{"1372a098-f6b9-5300-44ad-379f36bcab20":{"widgetUrl":"https:\/\/labs.wixapps.net\/apps\/tpa-unavailable\/widget?app=Cookie_Alert","widgetId":"1372a098-f6b9-5300-44ad-379f36bcab20","refreshOnWidthChange":true,"mobileUrl":"https:\/\/labs.wixapps.net\/apps\/tpa-unavailable\/widget?app=Cookie_Alert","published":true,"mobilePublished":true,"seoEnabled":true,"preFetch":false,"shouldBeStretchedByDefault":false,"shouldBeStretchedByDefaultMobile":false,"componentFields":{},"tpaWidgetId":"euro_cookie","default":true}},"appRequirements":{"requireSiteMembers":false},"isWixTPA":true,"installedAtDashboard":false,"permissions":{"revoked":true},"appFields":{}},"9112":{"type":"public","applicationId":9112,"appDefinitionId":"14c92d28-031e-7910-c9a8-a670011e062d","appDefinitionName":"Wix FAQ","instance":"","instanceId":"","sectionPublished":true,"sectionMobilePublished":false,"sectionSeoEnabled":true,"widgets":{"14c92de1-0e02-cbe5-98e9-c3de44d63a55":{"widgetUrl":"https:\/\/wixlabs-wix-faq-11.appspot.com\/index","widgetId":"14c92de1-0e02-cbe5-98e9-c3de44d63a55","refreshOnWidthChange":true,"mobileUrl":"https:\/\/wixlabs-wix-faq-11.appspot.com\/mobile","published":true,"mobilePublished":true,"seoEnabled":true,"preFetch":false,"shouldBeStretchedByDefault":false,"shouldBeStretchedByDefaultMobile":false,"componentFields":{"useSsrSeo":true,"mobileSettingsEnabled":true},"tpaWidgetId":"faq_widget","default":true}},"appRequirements":{"requireSiteMembers":false},"isWixTPA":true,"installedAtDashboard":false,"permissions":{"revoked":false},"appFields":{"isStandalone":true,"semanticVersion":"^5.47.0"}},"10072":{"type":"public","applicationId":10072,"appDefinitionId":"13a0fdb7-8f49-2cb3-c634-c9158ba38c0d","appDefinitionName":"Back to Top","instance":"","instanceId":"","sectionPublished":true,"sectionMobilePublished":false,"sectionSeoEnabled":true,"widgets":{"13a0fde9-7c50-4041-afa1-bad795946dcc":{"widgetUrl":"https:\/\/back-to-top.appspot.com\/index","widgetId":"13a0fde9-7c50-4041-afa1-bad795946dcc","refreshOnWidthChange":true,"gluedOptions":{"placement":"BOTTOM_RIGHT","verticalMargin":0,"horizontalMargin":0},"mobileUrl":"https:\/\/back-to-top.appspot.com\/index","published":true,"mobilePublished":true,"seoEnabled":true,"preFetch":false,"shouldBeStretchedByDefault":false,"shouldBeStretchedByDefaultMobile":false,"componentFields":{},"tpaWidgetId":"back_to_top","default":true}},"appRequirements":{"requireSiteMembers":false},"isWixTPA":true,"installedAtDashboard":false,"permissions":{"revoked":true},"appFields":{}},"10426":{"type":"public","applicationId":10426,"appDefinitionId":"12d0391f-f7a2-9f43-153d-883f9017e252","appDefinitionName":"Google Drive","instance":"","instanceId":"","sectionPublished":true,"sectionMobilePublished":false,"sectionSeoEnabled":true,"widgets":{"12d04441-850d-362d-cc17-e86f47fa427d":{"widgetUrl":"https:\/\/wixlabs-drive.appspot.com\/widget","widgetId":"12d04441-850d-362d-cc17-e86f47fa427d","refreshOnWidthChange":true,"mobileUrl":"https:\/\/wixlabs-drive.appspot.com\/widget","published":true,"mobilePublished":true,"seoEnabled":true,"preFetch":false,"shouldBeStretchedByDefault":false,"shouldBeStretchedByDefaultMobile":false,"componentFields":{},"tpaWidgetId":"google_drive_share_tool","default":true}},"appRequirements":{"requireSiteMembers":false},"isWixTPA":true,"installedAtDashboard":false,"permissions":{"revoked":true},"appFields":{"isStandalone":true,"semanticVersion":"^0.11.0"}},"11184":{"type":"public","applicationId":11184,"appDefinitionId":"13ee10a3-ecb9-7eff-4298-d2f9f34acf0d","appDefinitionName":"PDF Viewer","instance":"","instanceId":"","sectionPublished":true,"sectionMobilePublished":false,"sectionSeoEnabled":true,"widgets":{"13ee10c2-daec-c6d3-c20b-64b8195e9150":{"widgetUrl":"https:\/\/wixlabs-pdf-dev.appspot.com\/index","widgetId":"13ee10c2-daec-c6d3-c20b-64b8195e9150","refreshOnWidthChange":true,"mobileUrl":"https:\/\/wixlabs-pdf-dev.appspot.com\/mobile","published":true,"mobilePublished":true,"seoEnabled":true,"preFetch":false,"shouldBeStretchedByDefault":false,"shouldBeStretchedByDefaultMobile":false,"componentFields":{},"tpaWidgetId":"pdf_viewer","default":true}},"appRequirements":{"requireSiteMembers":false},"isWixTPA":true,"installedAtDashboard":false,"permissions":{"revoked":true},"appFields":{"isStandalone":true,"semanticVersion":"^0.6.0"}},"12190":{"type":"siteextension","applicationId":12190,"appDefinitionId":"675bbcef-18d8-41f5-800e-131ec9e08762","instance":"","instanceId":""},"13839":{"type":"public","applicationId":13839,"appDefinitionId":"1365f9c7-cd93-bab2-d8ef-4a661300ac8c","appDefinitionName":"Countdown Timer","instance":"","instanceId":"","sectionPublished":true,"sectionMobilePublished":false,"sectionSeoEnabled":true,"widgets":{"1365fa0c-92e1-f89d-dbcb-7b55c55978e8":{"widgetUrl":"https:\/\/www.powr.io\/plugins\/countdown-timer\/wix_cached_view","widgetId":"1365fa0c-92e1-f89d-dbcb-7b55c55978e8","refreshOnWidthChange":true,"mobileUrl":"https:\/\/www.powr.io\/plugins\/countdown-timer\/wix_cached_view","published":true,"mobilePublished":true,"seoEnabled":true,"shouldBeStretchedByDefault":false,"shouldBeStretchedByDefaultMobile":false,"componentFields":{},"tpaWidgetId":"countdown","default":true}},"appRequirements":{"requireSiteMembers":false},"isWixTPA":false,"installedAtDashboard":false,"permissions":{"revoked":true},"appFields":{"packagePickerV2":[{"appId":"f652708f-a809-4106-9c8a-bedf7761e379","model":{"plans":[{"id":"c1dc2e81-8f7b-4876-a048-b053d2a97960","name":"Starter","billing":{"yearlyPrice":2.4800000190735,"monthlyPrice":2.9900000095367,"oneTimePrice":0,"yearlyDiscountPercent":17},"vendorId":"premium","featureList":{"34b525bc-eedd-43ad-9dcc-ca460a1537be":"","6adda941-8af8-4752-a7d7-85c74d75d689":"","992818c3-bb4f-4c30-ae4e-f3238479e668":"","b545090f-9577-476a-8d9c-aebcc037d3ea":"2","e640cb5e-f77a-4d2d-9b4a-fdaa31f91e8e":"","eb812d35-7b52-470d-8757-9f8d40dbfd9a":"","f7569edb-c5ac-43de-9f2a-02b99d6a6f62":""},"mostPopular":false},{"id":"769ae6d1-ebfa-44ea-ac95-1349cbe40eb1","name":"Pro","billing":{"yearlyPrice":3.9900000095367,"monthlyPrice":5.6999998092651,"oneTimePrice":0,"yearlyDiscountPercent":30},"vendorId":"pro","featureList":{"34b525bc-eedd-43ad-9dcc-ca460a1537be":"","6adda941-8af8-4752-a7d7-85c74d75d689":"","6d76332f-f1c1-4fbb-aa2e-358000ceb5d5":"","992818c3-bb4f-4c30-ae4e-f3238479e668":"","9a395e38-a942-4042-a633-39f109451958":"","b545090f-9577-476a-8d9c-aebcc037d3ea":"3","c2de7063-6cc8-4b1d-99eb-a60a27fc897e":"","e640cb5e-f77a-4d2d-9b4a-fdaa31f91e8e":"","eb812d35-7b52-470d-8757-9f8d40dbfd9a":"","f7569edb-c5ac-43de-9f2a-02b99d6a6f62":""},"mostPopular":true},{"id":"41ac1422-9b34-4457-b680-486f24da3278","name":"Business","billing":{"yearlyPrice":6.6300001144409,"monthlyPrice":7.9899997711182,"oneTimePrice":0,"yearlyDiscountPercent":17},"vendorId":"business","featureList":{"34b525bc-eedd-43ad-9dcc-ca460a1537be":"","6adda941-8af8-4752-a7d7-85c74d75d689":"","6d76332f-f1c1-4fbb-aa2e-358000ceb5d5":"","992818c3-bb4f-4c30-ae4e-f3238479e668":"","9a395e38-a942-4042-a633-39f109451958":"","b545090f-9577-476a-8d9c-aebcc037d3ea":"Unlimited","c2de7063-6cc8-4b1d-99eb-a60a27fc897e":"","e640cb5e-f77a-4d2d-9b4a-fdaa31f91e8e":"","eb812d35-7b52-470d-8757-9f8d40dbfd9a":"","f7569edb-c5ac-43de-9f2a-02b99d6a6f62":""},"mostPopular":false}],"features":[{"id":"992818c3-bb4f-4c30-ae4e-f3238479e668","name":"No POWr Logo","description":"Remove the POWr logo from your Countdown Timer."},{"id":"b545090f-9577-476a-8d9c-aebcc037d3ea","name":"Number of Counters","description":"The number of different counters you can add to one website."},{"id":"eb812d35-7b52-470d-8757-9f8d40dbfd9a","name":"Custom Content After Count","description":"Add a custom message after your countdown is over."},{"id":"6adda941-8af8-4752-a7d7-85c74d75d689","name":"Hide Days, Hours or Minutes","description":"Choose to hide days, hours or minutes for longer countdowns."},{"id":"f7569edb-c5ac-43de-9f2a-02b99d6a6f62","name":"Automatically Repeat Timer","description":"Set your timer to automatically repeat (e.g. every month, immediately after count, once a year)."},{"id":"34b525bc-eedd-43ad-9dcc-ca460a1537be","name":"Paypal or Custom Button","description":"Add a 'Buy Now' or custom button to your timer to take payments or redirect visitors."},{"id":"e640cb5e-f77a-4d2d-9b4a-fdaa31f91e8e","name":"Advanced Animation Effects","description":"Choose an animation style for your counter (e.g. slide down, flip)."},{"id":"9a395e38-a942-4042-a633-39f109451958","name":"Countdown Timer per Visitor","description":"Get more sales with a limited time offer that resets for each new visitor!"},{"id":"6d76332f-f1c1-4fbb-aa2e-358000ceb5d5","name":"Count Up Number per Visitor","description":"Make your products look extra popular with a count-up timer that resets for each visitor!"},{"id":"c2de7063-6cc8-4b1d-99eb-a60a27fc897e","name":"Countdown Number per Visitor","description":"Get customers excited about your products with a stock countdown that resets for each new visitor!"}],"languageCode":"en","businessModel":"FREEMIUM","freeTrialDays":0,"isInAppPurchase":false,"isExternalPricing":false},"languageCode":"en"}],"featuresForNewPackagePicker":[],"isStandalone":true,"semanticVersion":"^1.5.0"}},"14820":{"type":"public","applicationId":14820,"appDefinitionId":"14724f35-6794-cd1a-0244-25fd138f9242","appDefinitionName":"Wix Forum","instance":"","instanceId":"","sectionUrl":"https:\/\/forums.wixapps.net\/forum-app-frameless.html","sectionMobileUrl":"https:\/\/forums.wixapps.net\/forum-app-frameless.html","sectionPublished":true,"sectionMobilePublished":true,"sectionSeoEnabled":true,"sectionDefaultPage":"","sectionRefreshOnWidthChange":true,"widgets":{"14f51b0d-8913-052b-0af2-960a9605790b":{"widgetUrl":"https:\/\/forums.wix.com\/member-likes-page","widgetId":"14f51b0d-8913-052b-0af2-960a9605790b","refreshOnWidthChange":true,"mobileUrl":"https:\/\/forums.wix.com\/member-likes-page","appPage":{"id":"member-likes-page","name":"Forum Likes","defaultPage":"","hidden":true,"multiInstanceEnabled":false,"order":4,"indexable":false,"fullPage":false,"landingPageInMobile":false,"hideFromMenu":false},"published":true,"mobilePublished":true,"seoEnabled":false,"preFetch":false,"shouldBeStretchedByDefault":false,"shouldBeStretchedByDefaultMobile":true,"componentFields":{},"default":false},"151bd179-dfe6-3ca3-399c-ee97957f93a2":{"widgetUrl":"https:\/\/editor.wixapps.net\/render\/prod\/editor\/communities-forum-client\/1.782.0\/RecentPostsFeed","widgetId":"151bd179-dfe6-3ca3-399c-ee97957f93a2","refreshOnWidthChange":true,"mobileUrl":"https:\/\/editor.wixapps.net\/render\/prod\/editor\/communities-forum-client\/1.782.0\/RecentPostsFeed","published":true,"mobilePublished":true,"seoEnabled":false,"preFetch":false,"shouldBeStretchedByDefault":false,"shouldBeStretchedByDefaultMobile":false,"componentFields":{"useSsrSeo":true,"componentUrl":"https:\/\/static.parastorage.com\/services\/communities-forum-client\/1.783.0\/RecentPostsFeedViewerWidget.bundle.min.js","controllerUrl":"https:\/\/static.parastorage.com\/services\/communities-forum-client\/1.783.0\/RecentPostsFeedController.bundle.min.js","viewer":{"errorReporting":{"url":"https:\/\/baf30a2b91654c5a840931f0137bed30@sentry.wixpress.com\/1696"}},"noCssComponentUrl":"https:\/\/static.parastorage.com\/services\/communities-forum-client\/1.783.0\/RecentPostsFeedViewerWidgetNoCss.bundle.min.js"},"tpaWidgetId":"recent_posts_widget","default":false},"14f51b00-3ada-272e-b6db-34d5da9dd623":{"widgetUrl":"https:\/\/editor.wixapps.net\/render\/prod\/editor\/communities-forum-member-pages\/1.96.0\/MemberComments","widgetId":"14f51b00-3ada-272e-b6db-34d5da9dd623","refreshOnWidthChange":true,"mobileUrl":"https:\/\/editor.wixapps.net\/render\/prod\/editor\/communities-forum-member-pages\/1.96.0\/MemberComments","appPage":{"id":"member-comments-page","name":"Forum Comments","defaultPage":"","hidden":true,"multiInstanceEnabled":false,"order":3,"indexable":false,"fullPage":false,"landingPageInMobile":false,"hideFromMenu":false},"published":true,"mobilePublished":true,"seoEnabled":false,"preFetch":false,"shouldBeStretchedByDefault":false,"shouldBeStretchedByDefaultMobile":true,"componentFields":{"controllerUrl":"https:\/\/static.parastorage.com\/services\/communities-forum-member-pages\/1.96.0\/MemberCommentsController.bundle.min.js","componentUrl":"https:\/\/static.parastorage.com\/services\/communities-forum-member-pages\/1.96.0\/MemberCommentsViewerWidget.bundle.min.js","viewer":{"errorReporting":{"url":"https:\/\/0e6a29e4756740a8a63493e912ba2174@sentry.wixpress.com\/2420"}},"noCssComponentUrl":"https:\/\/static.parastorage.com\/services\/communities-forum-member-pages\/1.96.0\/MemberCommentsViewerWidgetNoCss.bundle.min.js"},"default":false},"14f0266c-e0a3-afc6-d07c-5be8e20949cd":{"widgetUrl":"https:\/\/editor.wixapps.net\/render\/prod\/editor\/communities-forum-member-pages\/1.96.0\/MemberPosts","widgetId":"14f0266c-e0a3-afc6-d07c-5be8e20949cd","refreshOnWidthChange":true,"mobileUrl":"https:\/\/editor.wixapps.net\/render\/prod\/editor\/communities-forum-member-pages\/1.96.0\/MemberPosts","appPage":{"id":"member-posts-page","name":"Forum Posts","defaultPage":"","hidden":true,"multiInstanceEnabled":false,"order":2,"indexable":false,"fullPage":false,"landingPageInMobile":false,"hideFromMenu":false},"published":true,"mobilePublished":true,"seoEnabled":false,"preFetch":false,"shouldBeStretchedByDefault":false,"shouldBeStretchedByDefaultMobile":true,"componentFields":{"controllerUrl":"https:\/\/static.parastorage.com\/services\/communities-forum-member-pages\/1.96.0\/MemberPostsController.bundle.min.js","componentUrl":"https:\/\/static.parastorage.com\/services\/communities-forum-member-pages\/1.96.0\/MemberPostsViewerWidget.bundle.min.js","viewer":{"errorReporting":{"url":"https:\/\/0e6a29e4756740a8a63493e912ba2174@sentry.wixpress.com\/2420"}},"noCssComponentUrl":"https:\/\/static.parastorage.com\/services\/communities-forum-member-pages\/1.96.0\/MemberPostsViewerWidgetNoCss.bundle.min.js"},"default":false},"1489040e-001f-4631-55a9-2c29b4417126":{"widgetUrl":"https:\/\/editor.wixapps.net\/render\/prod\/editor\/communities-forum-client\/1.782.0\/Forum","widgetId":"1489040e-001f-4631-55a9-2c29b4417126","refreshOnWidthChange":true,"mobileUrl":"https:\/\/editor.wixapps.net\/render\/prod\/editor\/communities-forum-client\/1.782.0\/Forum","appPage":{"id":"forum","name":"Forum","defaultPage":"","hidden":false,"multiInstanceEnabled":false,"order":1,"indexable":true,"fullPage":false,"landingPageInMobile":false,"hideFromMenu":false},"published":true,"mobilePublished":true,"seoEnabled":true,"preFetch":false,"shouldBeStretchedByDefault":false,"shouldBeStretchedByDefaultMobile":true,"componentFields":{"useSsrSeo":true,"componentUrl":"https:\/\/static.parastorage.com\/services\/communities-forum-client\/1.783.0\/ForumViewerWidget.bundle.min.js","mobileSettingsEnabled":true,"controllerUrl":"https:\/\/static.parastorage.com\/services\/communities-forum-client\/1.783.0\/ForumController.bundle.min.js","subPages":[{"key":"wix.forum.sub_pages.category"},{"key":"wix.forum.sub_pages.post"}],"viewer":{"errorReporting":{"url":"https:\/\/baf30a2b91654c5a840931f0137bed30@sentry.wixpress.com\/1696"}},"noCssComponentUrl":"https:\/\/static.parastorage.com\/services\/communities-forum-client\/1.783.0\/ForumViewerWidgetNoCss.bundle.min.js"},"default":true},"14760fd4-9973-682c-16fa-797dfb1f2880":{"widgetUrl":"https:\/\/forums.wixapps.net\/widget","widgetId":"14760fd4-9973-682c-16fa-797dfb1f2880","refreshOnWidthChange":true,"published":true,"mobilePublished":true,"seoEnabled":true,"preFetch":false,"shouldBeStretchedByDefault":false,"shouldBeStretchedByDefaultMobile":true,"componentFields":{},"tpaWidgetId":"forum_header_widget","default":false},"1522d440-2b99-8f05-12b9-6e405ce46abc":{"widgetUrl":"https:\/\/forums.wix.com\/","widgetId":"1522d440-2b99-8f05-12b9-6e405ce46abc","refreshOnWidthChange":true,"mobileUrl":"https:\/\/forums.wix.com\/","appPage":{"id":"groups_forum","name":"Discussions","defaultPage":"","hidden":true,"multiInstanceEnabled":false,"order":5,"indexable":true,"fullPage":false,"landingPageInMobile":false,"hideFromMenu":false},"published":true,"mobilePublished":true,"seoEnabled":false,"preFetch":false,"shouldBeStretchedByDefault":false,"shouldBeStretchedByDefaultMobile":true,"componentFields":{},"default":false}},"appRequirements":{"requireSiteMembers":false},"isWixTPA":true,"installedAtDashboard":true,"permissions":{"revoked":false},"appFields":{"platform":{"baseUrls":{"apiBaseUrl":"https:\/\/forums.wix.com\/_api\/","staticsBaseUrl":"https:\/\/static.parastorage.com\/services\/communities-forum-client\/1.783.0\/","apiBadgesBaseUrl":"https:\/\/forums.wix.com\/_api\/members-badges-server\/","apiBaseUrlClient":"\/_api\/communities\/","oembedBaseUrlClient":"\/rich-content\/oembed","translationsBaseUrl":"https:\/\/static.parastorage.com\/services\/communities-translations\/1.3945.0\/","apiSiteMembersBaseUrl":"http:\/\/www.wix.com\/_api\/wix-sm-webapp\/","apiBadgesBaseUrlClient":"\/_api\/members-badges-server\/","apiMembersGroupsBaseUrl":"https:\/\/www.wix.com\/_api\/members-groups-web\/","apiPaidPlansBaseUrlClient":"\/_api\/paid-plans\/","apiSiteMembersBaseUrlClient":"\/_api\/wix-sm-webapp\/","apiMembersGroupsBaseUrlClient":"\/_api\/members-groups-web\/","apiPaidPlansBaseUrl":"https:\/\/www.wix.com\/_api\/paid-plans\/"},"editorScriptUrl":"https:\/\/static.parastorage.com\/services\/communities-forum-client\/1.782.0\/editorScript.bundle.min.js","viewerScriptUrl":"https:\/\/static.parastorage.com\/services\/communities-forum-client\/1.783.0\/viewerScript.bundle.min.js","baseUrlsTemplate":{},"margins":{"desktop":{"top":{"type":"PX","value":0},"right":{"type":"PX","value":0},"bottom":{"type":"PX","value":0},"left":{"type":"PX","value":0}},"tablet":{"top":{},"right":{},"bottom":{},"left":{}},"mobile":{"top":{},"right":{},"bottom":{},"left":{}}},"height":{"desktop":{},"tablet":{},"mobile":{}},"isStretched":{},"docking":{"desktop":{"horizontal":"HCENTER","vertical":"TOP_DOCKING"},"tablet":{},"mobile":{}},"errorReporting":{},"width":{"desktop":{},"tablet":{},"mobile":{}},"viewer":{"errorReporting":{}}},"appConfig":{"siteConfig":{"siteStructureApi":"wixArtifactId:com.wixpress.platform.serverless-forum"}},"isStandalone":true,"semanticVersion":"^0.577.0"}},"15086":{"type":"public","applicationId":15086,"appDefinitionId":"14dbef06-cc42-5583-32a7-3abd44da4908","appDefinitionName":"Members About","instance":"","instanceId":"","sectionUrl":"https:\/\/apps.wix.com\/members-area\/app\/about","sectionMobileUrl":"https:\/\/apps.wix.com\/members-area\/app\/about","sectionPublished":true,"sectionMobilePublished":true,"sectionSeoEnabled":false,"sectionDefaultPage":"","sectionRefreshOnWidthChange":true,"widgets":{"14dbefb9-3b7b-c4e9-53e8-766defd30587":{"widgetUrl":"https:\/\/editor.wixapps.net\/render\/prod\/editor\/members-about-ooi\/1.193.0\/Profile","widgetId":"14dbefb9-3b7b-c4e9-53e8-766defd30587","refreshOnWidthChange":true,"mobileUrl":"https:\/\/editor.wixapps.net\/render\/prod\/editor\/members-about-ooi\/1.193.0\/Profile","appPage":{"id":"about","name":"Profile","defaultPage":"","hidden":false,"multiInstanceEnabled":false,"order":1,"indexable":false,"fullPage":false,"landingPageInMobile":false,"hideFromMenu":false},"published":true,"mobilePublished":true,"seoEnabled":false,"preFetch":false,"shouldBeStretchedByDefault":false,"shouldBeStretchedByDefaultMobile":true,"componentFields":{"mobileSettingsEnabled":true,"controllerUrl":"https:\/\/static.parastorage.com\/services\/members-about-ooi\/1.193.0\/ProfileController.bundle.min.js","componentUrl":"https:\/\/static.parastorage.com\/services\/members-about-ooi\/1.193.0\/ProfileViewerWidget.bundle.min.js","minHeightInMobile":0,"viewer":{"errorReporting":{"url":""}},"isLoadable":true,"shouldLoadServerZip":true,"chunkLoadingGlobal":"webpackJsonp__wix_members_about_ooi"},"default":true}},"appRequirements":{"requireSiteMembers":false},"isWixTPA":true,"installedAtDashboard":false,"permissions":{"revoked":false},"appFields":{"platform":{"baseUrls":{"staticsBaseUrl":"https:\/\/static.parastorage.com\/services\/members-about-ooi\/1.193.0\/","staticsEditorBaseUrl":"https:\/\/static.parastorage.com\/services\/members-about-ooi\/1.193.0"},"baseUrlsTemplate":{},"margins":{"desktop":{"top":{"type":"PX","value":0},"right":{"type":"PX","value":0},"bottom":{"type":"PX","value":0},"left":{"type":"PX","value":0}},"tablet":{"top":{},"right":{},"bottom":{},"left":{}},"mobile":{"top":{},"right":{},"bottom":{},"left":{}}},"height":{"desktop":{},"tablet":{},"mobile":{}},"editorScriptUrl":"https:\/\/static.parastorage.com\/services\/members-about-ooi\/1.193.0\/editorScript.bundle.min.js","isStretched":{},"docking":{"desktop":{"horizontal":"HCENTER","vertical":"TOP_DOCKING"},"tablet":{},"mobile":{}},"viewerScriptUrl":"https:\/\/static.parastorage.com\/services\/members-about-ooi\/1.193.0\/viewerScript.bundle.min.js","errorReporting":{},"width":{"desktop":{},"tablet":{},"mobile":{}},"viewer":{"errorReporting":{}}},"isStandalone":true,"semanticVersion":"^0.38.0"}},"15280":{"type":"public","applicationId":15280,"appDefinitionId":"14ebe801-d78a-daa9-c9e5-0286a891e46f","appDefinitionName":"Followers","instance":"","instanceId":"","sectionUrl":"https:\/\/members.wixapps.net\/_api\/members-area\/app\/ff","sectionMobileUrl":"https:\/\/members.wixapps.net\/_api\/members-area\/app\/ff","sectionPublished":true,"sectionMobilePublished":true,"sectionSeoEnabled":true,"sectionDefaultPage":"","sectionRefreshOnWidthChange":true,"widgets":{"14ebe825-b273-0d5f-0fd1-e6293322b83b":{"widgetUrl":"https:\/\/members.wixapps.net\/_api\/members-area\/app\/ff","widgetId":"14ebe825-b273-0d5f-0fd1-e6293322b83b","refreshOnWidthChange":true,"mobileUrl":"https:\/\/members.wixapps.net\/_api\/members-area\/app\/ff","appPage":{"id":"following_followers","name":"Followers","defaultPage":"","hidden":false,"multiInstanceEnabled":false,"order":1,"indexable":false,"fullPage":false,"landingPageInMobile":false,"hideFromMenu":false},"published":true,"mobilePublished":true,"seoEnabled":false,"preFetch":false,"shouldBeStretchedByDefault":false,"shouldBeStretchedByDefaultMobile":true,"componentFields":{"minHeightInMobile":0},"default":true}},"appRequirements":{"requireSiteMembers":false},"isWixTPA":true,"installedAtDashboard":true,"permissions":{"revoked":false},"appFields":{"platform":{"margins":{"desktop":{"top":{"type":"PX","value":0},"right":{"type":"PX","value":0},"bottom":{"type":"PX","value":0},"left":{"type":"PX","value":0}},"tablet":{"top":{},"right":{},"bottom":{},"left":{}},"mobile":{"top":{},"right":{},"bottom":{},"left":{}}},"height":{"desktop":{},"tablet":{},"mobile":{}},"editorScriptUrl":"https:\/\/static.parastorage.com\/services\/members-area-app-editor-script\/1.318.0\/editorScript.bundle.min.js","viewerScriptUrlTemplate":"","isStretched":{},"docking":{"desktop":{"horizontal":"HCENTER","vertical":"TOP_DOCKING"},"tablet":{},"mobile":{}},"errorReporting":{},"width":{"desktop":{},"tablet":{},"mobile":{}},"viewer":{"errorReporting":{}}},"isStandalone":true,"semanticVersion":"^0.8.0"}},"16069":{"type":"public","applicationId":16069,"appDefinitionId":"14dbefd2-01b4-fb61-32a7-3abd44da4908","appDefinitionName":"Members","instance":"","instanceId":"","sectionUrl":"https:\/\/members.wixapps.net\/_api\/members-area\/app\/members","sectionMobileUrl":"https:\/\/members.wixapps.net\/_api\/members-area\/app\/members","sectionPublished":true,"sectionMobilePublished":true,"sectionSeoEnabled":true,"sectionDefaultPage":"","sectionRefreshOnWidthChange":true,"widgets":{"14dbefdd-0f55-0dfe-70a2-79a8fe7ee7b9":{"widgetUrl":"https:\/\/members.wixapps.net\/_api\/members-area\/app\/members","widgetId":"14dbefdd-0f55-0dfe-70a2-79a8fe7ee7b9","refreshOnWidthChange":true,"mobileUrl":"https:\/\/members.wixapps.net\/_api\/members-area\/app\/members","appPage":{"id":"all_members","name":"Members","defaultPage":"","hidden":false,"multiInstanceEnabled":false,"order":1,"indexable":true,"fullPage":false,"landingPageInMobile":false,"hideFromMenu":false},"published":true,"mobilePublished":true,"seoEnabled":false,"preFetch":false,"shouldBeStretchedByDefault":false,"shouldBeStretchedByDefaultMobile":true,"componentFields":{"minHeightInMobile":0},"default":true}},"appRequirements":{"requireSiteMembers":false},"isWixTPA":true,"installedAtDashboard":true,"permissions":{"revoked":false},"appFields":{"platform":{"margins":{"desktop":{"top":{"type":"PX","value":0},"right":{"type":"PX","value":0},"bottom":{"type":"PX","value":0},"left":{"type":"PX","value":0}},"tablet":{"top":{},"right":{},"bottom":{},"left":{}},"mobile":{"top":{},"right":{},"bottom":{},"left":{}}},"height":{"desktop":{},"tablet":{},"mobile":{}},"editorScriptUrl":"https:\/\/static.parastorage.com\/services\/members-area-app-editor-script\/1.318.0\/editorScript.bundle.min.js","viewerScriptUrlTemplate":"","isStretched":{},"docking":{"desktop":{"horizontal":"HCENTER","vertical":"TOP_DOCKING"},"tablet":{},"mobile":{}},"errorReporting":{},"width":{"desktop":{},"tablet":{},"mobile":{}},"viewer":{"errorReporting":{}}},"isStandalone":true,"semanticVersion":"^0.16.0"}},"16997":{"type":"public","applicationId":16997,"appDefinitionId":"14f25924-5664-31b2-9568-f9c5ed98c9b1","appDefinitionName":"communities-notifications-app","instance":"","instanceId":"","sectionUrl":"https:\/\/notifications-app.wixapps.net\/communities-notifications-app\/app","sectionMobileUrl":"https:\/\/notifications-app.wixapps.net\/communities-notifications-app\/app","sectionPublished":true,"sectionMobilePublished":true,"sectionSeoEnabled":true,"sectionDefaultPage":"","sectionRefreshOnWidthChange":true,"widgets":{"14f2595a-a352-3ff1-9b3c-4d21861fe58f":{"widgetUrl":"https:\/\/notifications-app.wixapps.net\/communities-notifications-app\/app","widgetId":"14f2595a-a352-3ff1-9b3c-4d21861fe58f","refreshOnWidthChange":true,"mobileUrl":"https:\/\/notifications-app.wixapps.net\/communities-notifications-app\/app","appPage":{"id":"notifications_app","name":"Notifications","defaultPage":"","hidden":false,"multiInstanceEnabled":false,"order":1,"indexable":false,"fullPage":false,"landingPageInMobile":false,"hideFromMenu":false},"published":true,"mobilePublished":true,"seoEnabled":false,"preFetch":false,"shouldBeStretchedByDefault":false,"shouldBeStretchedByDefaultMobile":true,"componentFields":{"minHeightInMobile":0},"default":true}},"appRequirements":{"requireSiteMembers":false},"isWixTPA":true,"installedAtDashboard":false,"permissions":{"revoked":false},"appFields":{}},"17830":{"type":"public","applicationId":17830,"appDefinitionId":"14f25dc5-6af3-5420-9568-f9c5ed98c9b1","appDefinitionName":"Settings","instance":"","instanceId":"","sectionUrl":"https:\/\/apps.wix.com\/notifications\/settings-app","sectionMobileUrl":"https:\/\/apps.wix.com\/notifications\/settings-app","sectionPublished":true,"sectionMobilePublished":true,"sectionSeoEnabled":false,"sectionDefaultPage":"","sectionRefreshOnWidthChange":true,"widgets":{"14f25dd2-f9b0-edc2-f38e-eded5da094aa":{"widgetUrl":"https:\/\/apps.wix.com\/notifications\/settings-app","widgetId":"14f25dd2-f9b0-edc2-f38e-eded5da094aa","refreshOnWidthChange":true,"mobileUrl":"https:\/\/apps.wix.com\/notifications\/settings-app","appPage":{"id":"settings","name":"Settings","defaultPage":"","hidden":false,"multiInstanceEnabled":false,"order":1,"indexable":false,"fullPage":false,"landingPageInMobile":false,"hideFromMenu":false},"published":true,"mobilePublished":true,"seoEnabled":false,"preFetch":false,"shouldBeStretchedByDefault":false,"shouldBeStretchedByDefaultMobile":true,"componentFields":{},"default":true}},"appRequirements":{"requireSiteMembers":false},"isWixTPA":true,"installedAtDashboard":false,"permissions":{"revoked":false},"appFields":{}},"19635":{"type":"public","applicationId":19635,"appDefinitionId":"1370ce0c-45df-9380-585d-b796e03f9351","appDefinitionName":"Lumifish Timeline","instance":"","instanceId":"","sectionPublished":true,"sectionMobilePublished":false,"sectionSeoEnabled":true,"widgets":{"1370ce23-bcd0-55a7-57bc-3423f704a304":{"widgetUrl":"https:\/\/timeline.lumifish.eu\/1","widgetId":"1370ce23-bcd0-55a7-57bc-3423f704a304","refreshOnWidthChange":true,"mobileUrl":"https:\/\/timeline.lumifish.eu\/mobile\/1","published":false,"mobilePublished":true,"seoEnabled":true,"shouldBeStretchedByDefault":false,"shouldBeStretchedByDefaultMobile":false,"componentFields":{},"tpaWidgetId":"timeline_widget","default":false}},"appRequirements":{"requireSiteMembers":false},"isWixTPA":false,"installedAtDashboard":false,"permissions":{"revoked":true},"appFields":{"packagePickerV2":[{"model":{"plans":[{"id":"fee1b1e5-f06a-4492-8dff-8f5500c66cb4","name":"Free","billing":{"yearlyPrice":0,"monthlyPrice":0,"oneTimePrice":0,"yearlyDiscountPercent":0},"featureList":{"1f7cc8c9-d193-4d95-bb72-25663edc15eb":"2","2e304437-4977-4366-a156-45cb083d77ee":"1","7d88af02-7e84-4870-ab83-7404a91b6895":"","8d7acb96-1c5e-4778-a6f5-7cb215e7349b":""},"mostPopular":false},{"id":"08c9e30f-ea6d-4e9d-9ed1-de91b78e1c89","name":"Premium","billing":{"yearlyPrice":2.5,"monthlyPrice":2.9900000095367,"oneTimePrice":0,"yearlyDiscountPercent":16},"vendorId":"timeline_premium","featureList":{"1f7cc8c9-d193-4d95-bb72-25663edc15eb":"Unlimited","2e304437-4977-4366-a156-45cb083d77ee":"5","6399bc6c-242e-4865-8fa0-bd4035f4c9c5":"","7d88af02-7e84-4870-ab83-7404a91b6895":"","8d7acb96-1c5e-4778-a6f5-7cb215e7349b":"","c67245a1-a4a3-4b3c-9cdd-a752217ef869":""},"mostPopular":false}],"features":[{"id":"1f7cc8c9-d193-4d95-bb72-25663edc15eb","name":"Stunning templates","description":"Choose from a selection of beautiful timeline templates to display on your site."},{"id":"7d88af02-7e84-4870-ab83-7404a91b6895","name":"Setup timeline in minutes","description":"Setup your timeline and display your personal history in minutes. Instantly add, edit or remove posts. "},{"id":"2e304437-4977-4366-a156-45cb083d77ee","name":"Assign images to your posts","description":"Add pictures to visually represent your timeline posts."},{"id":"8d7acb96-1c5e-4778-a6f5-7cb215e7349b","name":"Horizontal vs Vertical ","description":"Select a vertical or horizontal layout for your posts. "},{"id":"c67245a1-a4a3-4b3c-9cdd-a752217ef869","name":"Add links to your timeline","description":"Add links to make your timeline more attractive and engaging to visitors. "},{"id":"6399bc6c-242e-4865-8fa0-bd4035f4c9c5","name":"Prioritize timeline posts","description":"Rank your timeline posts from most important to less important. You can instantly change the way they look, making important posts bigger so they stand out. "}],"languageCode":"en","businessModel":"FREEMIUM","freeTrialDays":0,"isInAppPurchase":false,"isExternalPricing":false}}],"featuresForNewPackagePicker":[]}},"20404":{"type":"public","applicationId":20404,"appDefinitionId":"1537b24e-29d1-6d8f-b8e1-d6860f2f70b9","appDefinitionName":"Wix File Share","instance":"","instanceId":"","sectionUrl":"https:\/\/wixlabs-file-sharing.appspot.com\/index","sectionMobileUrl":"https:\/\/wixlabs-file-sharing.appspot.com\/mobile","sectionPublished":true,"sectionMobilePublished":true,"sectionSeoEnabled":true,"sectionDefaultPage":"","sectionRefreshOnWidthChange":true,"widgets":{"35a4cb97-c8cd-4ee9-ac3c-89c13c8493d6":{"widgetUrl":"https:\/\/wixlabs-file-sharing.appspot.com\/members","widgetId":"35a4cb97-c8cd-4ee9-ac3c-89c13c8493d6","refreshOnWidthChange":true,"mobileUrl":"https:\/\/wixlabs-file-sharing.appspot.com\/members","appPage":{"id":"wix_file_share_members_page","name":"Files","defaultPage":"","hidden":true,"multiInstanceEnabled":false,"order":2,"indexable":true,"fullPage":false,"landingPageInMobile":false,"hideFromMenu":false},"published":true,"mobilePublished":true,"seoEnabled":false,"preFetch":false,"shouldBeStretchedByDefault":false,"shouldBeStretchedByDefaultMobile":true,"componentFields":{},"default":false},"1537b264-0a4d-ca5e-52b9-980bc763d50a":{"widgetUrl":"https:\/\/wixlabs-file-sharing.appspot.com\/index","widgetId":"1537b264-0a4d-ca5e-52b9-980bc763d50a","refreshOnWidthChange":true,"mobileUrl":"https:\/\/wixlabs-file-sharing.appspot.com\/mobile","appPage":{"id":"wix_file_share_page","name":"File Share","defaultPage":"","hidden":false,"multiInstanceEnabled":false,"order":1,"indexable":true,"fullPage":false,"landingPageInMobile":false,"hideFromMenu":false},"published":true,"mobilePublished":true,"seoEnabled":true,"preFetch":false,"shouldBeStretchedByDefault":false,"shouldBeStretchedByDefaultMobile":true,"componentFields":{"useSsrSeo":true},"default":true}},"appRequirements":{"requireSiteMembers":false},"isWixTPA":true,"installedAtDashboard":false,"permissions":{"revoked":false},"appFields":{"platform":{"editorScriptUrl":"https:\/\/static.parastorage.com\/services\/yoshi-shared-gallery\/1.890.0\/fs-editor-app.bundle.js","margins":{"desktop":{"top":{},"right":{},"bottom":{},"left":{}},"tablet":{"top":{},"right":{},"bottom":{},"left":{}},"mobile":{"top":{},"right":{},"bottom":{},"left":{}}},"height":{"desktop":{},"tablet":{},"mobile":{}},"isStretched":{},"docking":{"desktop":{},"tablet":{},"mobile":{}},"errorReporting":{},"width":{"desktop":{},"tablet":{},"mobile":{}},"viewer":{"errorReporting":{}}},"isStandalone":true,"semanticVersion":"^0.49.0"},"version":"0.49.0"},"21715":{"type":"public","applicationId":21715,"appDefinitionId":"14a85b13-d7da-ee8e-7290-3b93340f63fa","appDefinitionName":"SoundCloud","instance":"","instanceId":"","sectionPublished":true,"sectionMobilePublished":false,"sectionSeoEnabled":true,"widgets":{"14a85b28-2374-72cf-db64-e0c11046aa60":{"widgetUrl":"https:\/\/tpa.wixapps.net\/soundcloud-tpa\/widget.html","widgetId":"14a85b28-2374-72cf-db64-e0c11046aa60","refreshOnWidthChange":true,"mobileUrl":"https:\/\/tpa.wixapps.net\/soundcloud-tpa\/widget.html","published":true,"mobilePublished":true,"seoEnabled":false,"preFetch":false,"shouldBeStretchedByDefault":false,"shouldBeStretchedByDefaultMobile":false,"componentFields":{},"tpaWidgetId":"soundcloud","default":true}},"appRequirements":{"requireSiteMembers":false},"isWixTPA":true,"installedAtDashboard":false,"permissions":{"revoked":true},"appFields":{}},"23110":{"type":"public","applicationId":23110,"appDefinitionId":"4aebd0cb-fbdb-4da7-b5d1-d05660a30172","appDefinitionName":"[Migrated] - My Wallet","instance":"","instanceId":"","sectionUrl":"https:\/\/cashier.wixapps.net\/wallet","sectionMobileUrl":"https:\/\/cashier.wixapps.net\/wallet","sectionPublished":true,"sectionMobilePublished":true,"sectionSeoEnabled":false,"sectionDefaultPage":"","sectionRefreshOnWidthChange":true,"widgets":{"6467c15e-af3c-4e8d-b167-41bfb8efc32a":{"widgetUrl":"https:\/\/cashier.wixapps.net\/wallet","widgetId":"6467c15e-af3c-4e8d-b167-41bfb8efc32a","refreshOnWidthChange":true,"mobileUrl":"https:\/\/cashier.wixapps.net\/wallet","appPage":{"id":"my_wallet","name":"My Wallet","defaultPage":"","hidden":false,"multiInstanceEnabled":false,"order":1,"indexable":true,"fullPage":false,"landingPageInMobile":false,"hideFromMenu":false},"published":true,"mobilePublished":true,"seoEnabled":false,"preFetch":false,"shouldBeStretchedByDefault":false,"shouldBeStretchedByDefaultMobile":true,"componentFields":{},"default":true}},"appRequirements":{"requireSiteMembers":false},"isWixTPA":true,"installedAtDashboard":false,"permissions":{"revoked":false},"appFields":{"isStandalone":true}},"24551":{"type":"public","applicationId":24551,"appDefinitionId":"1522827f-c56c-a5c9-2ac9-00f9e6ae12d3","appDefinitionName":"Wix Pricing Plans","instance":"","instanceId":"","sectionUrl":"https:\/\/apps.wix.com\/membership-app\/tpa","sectionMobileUrl":"https:\/\/apps.wix.com\/membership-app\/tpa","sectionPublished":true,"sectionMobilePublished":true,"sectionSeoEnabled":false,"sectionDefaultPage":"","sectionRefreshOnWidthChange":true,"widgets":{"15293875-09d7-6913-a093-084a9b6ae7f4":{"widgetUrl":"https:\/\/editor.wixapps.net\/render\/prod\/editor\/pricing-plans-tpa\/1.976.0\/PackagePicker","widgetId":"15293875-09d7-6913-a093-084a9b6ae7f4","refreshOnWidthChange":true,"mobileUrl":"https:\/\/editor.wixapps.net\/render\/prod\/editor\/pricing-plans-tpa\/1.976.0\/PackagePicker","appPage":{"id":"membership_plan_picker_tpa","name":"Plans & Pricing","defaultPage":"","hidden":false,"multiInstanceEnabled":false,"order":1,"indexable":true,"fullPage":false,"landingPageInMobile":false,"hideFromMenu":false},"published":true,"mobilePublished":true,"seoEnabled":false,"preFetch":false,"shouldBeStretchedByDefault":false,"shouldBeStretchedByDefaultMobile":true,"componentFields":{"controllerUrl":"https:\/\/static.parastorage.com\/services\/pricing-plans-tpa\/1.976.0\/PackagePickerController.bundle.min.js","componentUrl":"https:\/\/static.parastorage.com\/services\/pricing-plans-tpa\/1.976.0\/PackagePickerViewerWidget.bundle.min.js","minHeightInMobile":0,"viewer":{"errorReporting":{"url":""}},"chunkLoadingGlobal":"webpackJsonp__wix_pricing_plans_tpa","isLoadable":true,"shouldLoadServerZip":true},"default":true},"80a3bd56-82b4-4193-8bb4-b7cb0f3f1830":{"widgetUrl":"https:\/\/editor.wixapps.net\/render\/prod\/editor\/pricing-plans-tpa\/1.976.0\/PlanList","widgetId":"80a3bd56-82b4-4193-8bb4-b7cb0f3f1830","refreshOnWidthChange":true,"mobileUrl":"https:\/\/editor.wixapps.net\/render\/prod\/editor\/pricing-plans-tpa\/1.976.0\/PlanList","published":true,"mobilePublished":true,"seoEnabled":false,"shouldBeStretchedByDefault":false,"shouldBeStretchedByDefaultMobile":false,"componentFields":{"controllerUrl":"https:\/\/static.parastorage.com\/services\/pricing-plans-tpa\/1.976.0\/PlanListController.bundle.min.js","componentUrl":"https:\/\/static.parastorage.com\/services\/pricing-plans-tpa\/1.976.0\/PlanListViewerWidget.bundle.min.js","viewer":{"errorReporting":{"url":""}},"isLoadable":true,"shouldLoadServerZip":true},"tpaWidgetId":"80a3bd56-82b4-4193-8bb4-b7cb0f3f1830","default":true}},"appRequirements":{"requireSiteMembers":false},"isWixTPA":true,"installedAtDashboard":true,"permissions":{"revoked":false},"appFields":{"platform":{"editorScriptUrl":"https:\/\/static.parastorage.com\/services\/pricing-plans-tpa\/1.976.0\/editorScript.bundle.min.js","margins":{"desktop":{"top":{"type":"PX","value":0},"right":{"type":"PX","value":0},"bottom":{"type":"PX","value":0},"left":{"type":"PX","value":0}},"tablet":{"top":{},"right":{},"bottom":{},"left":{}},"mobile":{"top":{},"right":{},"bottom":{},"left":{}}},"height":{"desktop":{},"tablet":{},"mobile":{}},"isStretched":{},"docking":{"desktop":{"horizontal":"HCENTER","vertical":"TOP_DOCKING"},"tablet":{},"mobile":{}},"viewerScriptUrl":"https:\/\/static.parastorage.com\/services\/pricing-plans-tpa\/1.976.0\/viewerScript.bundle.min.js","errorReporting":{},"width":{"desktop":{},"tablet":{},"mobile":{}},"viewer":{"errorReporting":{}},"migratingToOoi":true},"isStandalone":true,"semanticVersion":"^0.112.0"}},"25247":{"type":"public","applicationId":25247,"appDefinitionId":"2bef2abe-7abe-43da-889c-53c1500a328c","appDefinitionName":"My Subscriptions","instance":"","instanceId":"","sectionPublished":true,"sectionMobilePublished":false,"sectionSeoEnabled":true,"widgets":{"b29db04a-a8f2-4bfe-bbad-21c99c1054b5":{"widgetUrl":"https:\/\/editor.wixapps.net\/render\/prod\/editor\/subscriptions-tpa\/1.402.0\/MySubscriptions","widgetId":"b29db04a-a8f2-4bfe-bbad-21c99c1054b5","refreshOnWidthChange":true,"mobileUrl":"https:\/\/editor.wixapps.net\/render\/prod\/editor\/subscriptions-tpa\/1.402.0\/MySubscriptions","appPage":{"id":"My Subscriptions","name":"My Subscriptions","defaultPage":"","hidden":false,"multiInstanceEnabled":false,"order":1,"indexable":true,"fullPage":false,"landingPageInMobile":false,"hideFromMenu":false},"published":true,"mobilePublished":true,"seoEnabled":false,"shouldBeStretchedByDefault":false,"shouldBeStretchedByDefaultMobile":false,"componentFields":{"controllerUrl":"https:\/\/static.parastorage.com\/services\/subscriptions-tpa\/1.402.0\/MySubscriptionsController.bundle.min.js","componentUrl":"https:\/\/static.parastorage.com\/services\/subscriptions-tpa\/1.402.0\/MySubscriptionsViewerWidget.bundle.min.js","viewer":{"errorReporting":{"url":""}},"isModuleFederatedWidget":true,"isModuleFederatedWorker":true},"tpaWidgetId":"","default":true}},"appRequirements":{"requireSiteMembers":false},"isWixTPA":true,"installedAtDashboard":false,"permissions":{"revoked":false},"appFields":{"platform":{"baseUrls":{"staticsBaseUrl":"https:\/\/static.parastorage.com\/services\/subscriptions-tpa\/1.402.0\/","staticsEditorBaseUrl":"https:\/\/static.parastorage.com\/services\/subscriptions-tpa\/1.402.0"},"baseUrlsTemplate":{},"margins":{"desktop":{"top":{},"right":{},"bottom":{},"left":{}},"tablet":{"top":{},"right":{},"bottom":{},"left":{}},"mobile":{"top":{},"right":{},"bottom":{},"left":{}}},"height":{"desktop":{},"tablet":{},"mobile":{}},"editorScriptUrl":"https:\/\/static.parastorage.com\/services\/subscriptions-tpa\/1.402.0\/editorScript.bundle.min.js","isStretched":{},"docking":{"desktop":{},"tablet":{},"mobile":{}},"viewerScriptUrl":"https:\/\/static.parastorage.com\/services\/subscriptions-tpa\/1.402.0\/viewerScript.bundle.min.js","errorReporting":{},"width":{"desktop":{},"tablet":{},"mobile":{}},"viewer":{"errorReporting":{}}},"isStandalone":true,"semanticVersion":"^0.46.0"}},"26969":{"type":"public","applicationId":26969,"appDefinitionId":"bbe1406a-31f5-4f3f-9e0a-b39dfd25274f","appDefinitionName":"sm-platform-app","instance":"","instanceId":"","sectionPublished":true,"sectionMobilePublished":false,"sectionSeoEnabled":true,"widgets":{},"appRequirements":{"requireSiteMembers":false},"isWixTPA":true,"installedAtDashboard":false,"permissions":{"revoked":false},"appFields":{"platform":{"margins":{"desktop":{"top":{},"right":{},"bottom":{},"left":{}},"tablet":{"top":{},"right":{},"bottom":{},"left":{}},"mobile":{"top":{},"right":{},"bottom":{},"left":{}}},"height":{"desktop":{},"tablet":{},"mobile":{}},"editorScriptUrl":"https:\/\/static.parastorage.com\/services\/sm-platform-app\/1.628.2\/editorScript.bundle.min.js","isStretched":{},"docking":{"desktop":{},"tablet":{},"mobile":{}},"viewerScriptUrl":"https:\/\/static.parastorage.com\/services\/sm-platform-app\/1.628.2\/viewerScript.bundle.min.js","errorReporting":{},"enableInEditor":true,"platformOnly":true,"width":{"desktop":{},"tablet":{},"mobile":{}},"viewer":{"errorReporting":{}}},"isStandalone":true,"semanticVersion":"^0.114.0"}},"28654":{"type":"public","applicationId":28654,"appDefinitionId":"1505b775-e885-eb1b-b665-1e485d9bf90e","appDefinitionName":"My Addresses","instance":"","instanceId":"","sectionUrl":"https:\/\/addresses.wixapps.net\/addresses\/address-book","sectionMobileUrl":"https:\/\/addresses.wixapps.net\/addresses\/address-book","sectionPublished":true,"sectionMobilePublished":true,"sectionSeoEnabled":false,"sectionDefaultPage":"","sectionRefreshOnWidthChange":true,"widgets":{"151290e1-62a2-0775-6fbc-02182fad5dec":{"widgetUrl":"https:\/\/addresses.wixapps.net\/addresses\/address-book","widgetId":"151290e1-62a2-0775-6fbc-02182fad5dec","refreshOnWidthChange":true,"mobileUrl":"https:\/\/addresses.wixapps.net\/addresses\/address-book","appPage":{"id":"my_addresses","name":"My Addresses","defaultPage":"","hidden":false,"multiInstanceEnabled":false,"order":1,"indexable":true,"fullPage":false,"landingPageInMobile":false,"hideFromMenu":false},"published":true,"mobilePublished":true,"seoEnabled":false,"preFetch":false,"shouldBeStretchedByDefault":false,"shouldBeStretchedByDefaultMobile":true,"componentFields":{},"default":true}},"appRequirements":{"requireSiteMembers":false},"isWixTPA":true,"installedAtDashboard":false,"permissions":{"revoked":false},"appFields":{}},"29505":{"type":"public","applicationId":29505,"appDefinitionId":"215238eb-22a5-4c36-9e7b-e7c08025e04e","appDefinitionName":"Wix Stores","instance":"","instanceId":"","sectionPublished":true,"sectionMobilePublished":false,"sectionSeoEnabled":true,"widgets":{},"appRequirements":{"requireSiteMembers":false},"isWixTPA":true,"installedAtDashboard":true,"permissions":{"revoked":false},"appFields":{"platform":{"margins":{"desktop":{"top":{"type":"PX","value":0},"right":{"type":"PX","value":0},"bottom":{"type":"PX","value":0},"left":{"type":"PX","value":0}},"tablet":{"top":{},"right":{},"bottom":{},"left":{}},"mobile":{"top":{},"right":{},"bottom":{},"left":{}}},"height":{"desktop":{},"tablet":{},"mobile":{}},"editorScriptUrl":"https:\/\/static.parastorage.com\/services\/wixstores-client-worker\/1.1983.0\/storesEditorScript.bundle.min.js","viewerScriptUrlTemplate":"","isStretched":{},"docking":{"desktop":{"horizontal":"HCENTER","vertical":"TOP_DOCKING"},"tablet":{},"mobile":{}},"errorReporting":{},"width":{"desktop":{},"tablet":{},"mobile":{}},"viewer":{"errorReporting":{}}},"isStandalone":true,"semanticVersion":"^0.68.0"}},"30579":{"type":"public","applicationId":30579,"appDefinitionId":"949cfcc9-2a3f-4a96-bd6c-11d9d82763a4","appDefinitionName":"ricos-viewer-ooi","instance":"","instanceId":"","sectionPublished":true,"sectionMobilePublished":false,"sectionSeoEnabled":true,"widgets":{"aa86b56d-3c49-44fd-9976-963695e7815d":{"widgetUrl":"https:\/\/editor.wixapps.net\/render\/prod\/editor\/ricos-viewer-ooi\/2.53.0\/ricosviewer","widgetId":"aa86b56d-3c49-44fd-9976-963695e7815d","refreshOnWidthChange":true,"mobileUrl":"https:\/\/editor.wixapps.net\/render\/prod\/editor\/ricos-viewer-ooi\/2.53.0\/ricosviewer","published":true,"mobilePublished":true,"seoEnabled":false,"shouldBeStretchedByDefault":false,"shouldBeStretchedByDefaultMobile":false,"componentFields":{"controllerUrl":"https:\/\/static.parastorage.com\/services\/ricos-viewer-ooi\/2.53.0\/ricosviewerController.bundle.min.js","componentUrl":"https:\/\/static.parastorage.com\/services\/ricos-viewer-ooi\/2.53.0\/ricosviewerViewerWidget.bundle.min.js","viewer":{"errorReporting":{"url":""}},"isLoadable":true,"chunkLoadingGlobal":"webpackJsonp__wix_ricos_viewer_ooi","shouldLoadServerZip":true},"tpaWidgetId":"","default":true}},"appRequirements":{"requireSiteMembers":false},"isWixTPA":true,"installedAtDashboard":false,"permissions":{"revoked":true},"appFields":{"platform":{"baseUrls":{"staticsBaseUrl":"https:\/\/static.parastorage.com\/services\/ricos-viewer-ooi\/2.53.0\/","staticsEditorBaseUrl":"https:\/\/static.parastorage.com\/services\/ricos-viewer-ooi\/2.53.0"},"baseUrlsTemplate":{},"margins":{"desktop":{"top":{},"right":{},"bottom":{},"left":{}},"tablet":{"top":{},"right":{},"bottom":{},"left":{}},"mobile":{"top":{},"right":{},"bottom":{},"left":{}}},"height":{"desktop":{},"tablet":{},"mobile":{}},"editorScriptUrl":"https:\/\/static.parastorage.com\/services\/ricos-viewer-ooi\/2.53.0\/editorScript.bundle.min.js","isStretched":{},"docking":{"desktop":{},"tablet":{},"mobile":{}},"viewerScriptUrl":"https:\/\/static.parastorage.com\/services\/ricos-viewer-ooi\/2.53.0\/viewerScript.bundle.min.js","errorReporting":{"url":"https:\/\/1eeb89147c984dc6bc3ffafd9e6cd089@sentry.wixpress.com\/809"},"width":{"desktop":{},"tablet":{},"mobile":{}},"viewer":{"errorReporting":{"url":"https:\/\/1eeb89147c984dc6bc3ffafd9e6cd089@sentry.wixpress.com\/809"}}},"isStandalone":true,"semanticVersion":"^0.165.0"}},"32249":{"type":"public","applicationId":32249,"appDefinitionId":"14271d6f-ba62-d045-549b-ab972ae1f70e","appDefinitionName":"Wix Pro Gallery","instance":"","instanceId":"","sectionPublished":true,"sectionMobilePublished":false,"sectionSeoEnabled":true,"widgets":{"142bb34d-3439-576a-7118-683e690a1e0d":{"widgetUrl":"https:\/\/progallery.wixapps.net\/gallery.html","widgetId":"142bb34d-3439-576a-7118-683e690a1e0d","refreshOnWidthChange":true,"mobileUrl":"https:\/\/progallery.wixapps.net\/gallery.html","published":true,"mobilePublished":true,"seoEnabled":true,"preFetch":false,"shouldBeStretchedByDefault":true,"shouldBeStretchedByDefaultMobile":false,"componentFields":{"useSsrSeo":true,"mobileSettingsEnabled":true,"componentUrl":"https:\/\/static.parastorage.com\/services\/pro-gallery-santa-wrapper\/1.2555.0\/viewer.bundle.min.js","controllerUrlTemplate":""},"tpaWidgetId":"pro-gallery","default":true},"144f04b9-aab4-fde7-179b-780c11da4f46":{"widgetUrl":"https:\/\/progallery.wixapps.net\/fullscreen","widgetId":"144f04b9-aab4-fde7-179b-780c11da4f46","refreshOnWidthChange":true,"mobileUrl":"https:\/\/progallery.wixapps.net\/fullscreen","appPage":{"id":"fullscreen_page","name":"Fullscreen Page","defaultPage":"","hidden":true,"multiInstanceEnabled":false,"order":1,"indexable":true,"fullPage":true,"landingPageInMobile":false,"hideFromMenu":true},"published":true,"mobilePublished":true,"seoEnabled":true,"preFetch":false,"shouldBeStretchedByDefault":true,"shouldBeStretchedByDefaultMobile":false,"componentFields":{"useSsrSeo":true},"default":false}},"appRequirements":{"requireSiteMembers":false},"isWixTPA":true,"installedAtDashboard":false,"permissions":{"revoked":false},"appFields":{"platform":{"baseUrls":{"santaWrapperBaseUrl":"https:\/\/static.parastorage.com\/services\/pro-gallery-santa-wrapper\/1.2555.0\/"},"baseUrlsTemplate":{},"margins":{"desktop":{"top":{},"right":{},"bottom":{},"left":{}},"tablet":{"top":{},"right":{},"bottom":{},"left":{}},"mobile":{"top":{},"right":{},"bottom":{},"left":{}}},"height":{"desktop":{},"tablet":{},"mobile":{}},"cloneAppDataUrl":"https:\/\/progallery.wixapps.net\/_api\/gallery\/clone","editorScriptUrl":"https:\/\/static.parastorage.com\/services\/pro-gallery-santa-wrapper\/1.2211.0\/editorScript.bundle.min.js","isStretched":{},"docking":{"desktop":{},"tablet":{},"mobile":{}},"viewerScriptUrl":"https:\/\/static.parastorage.com\/services\/pro-gallery-santa-wrapper\/1.2555.0\/viewerScript.bundle.min.js","errorReporting":{},"width":{"desktop":{},"tablet":{},"mobile":{}},"shouldCloneDataPerComponent":true,"viewer":{"errorReporting":{}}},"isStandalone":true,"semanticVersion":"^0.559.0"}},"-666":{"type":"metasite","metaSiteId":"92b3fa7b-06ac-42b4-a39b-f0e56ad896ba","appDefId":"22bef345-3c5b-4c18-b782-74d4085112ff","instance":"","appDefinitionId":"22bef345-3c5b-4c18-b782-74d4085112ff","applicationId":-666,"instanceId":""}},"isPremiumDomain":true,"disableSiteAssetsCache":false,"migratingToOoiWidgetIds":"1429e225-f6b0-2230-82f6-9a6aa1192f8f","siteRevisionConfig":{},"registryLibrariesTopology":[{"artifactId":"editor-elements","namespace":"wixui","url":"https:\/\/static.parastorage.com\/services\/editor-elements\/1.8469.0"},{"artifactId":"editor-elements","namespace":"dsgnsys","url":"https:\/\/static.parastorage.com\/services\/editor-elements\/1.8469.0"}],"isInSeo":false,"excludedSafariOrIOS":false,"language":"en","originalLanguage":"en","appDefinitionIdToSiteRevision":{"14bcded7-0066-7c35-14d7-466cb3f09103":"222","13d21c63-b5ec-5912-8397-c3a5ddb27a97":"440"}},"beckyExperiments":{"specs.thunderbolt.responsiveAbsoluteChildrenPosition":true,"specs.thunderbolt.byRefV2":true,"specs.thunderbolt.DatePickerPortal":true,"specs.thunderbolt.LinkBarPlaceholderImages":true,"specs.thunderbolt.LoginSocialBarNewStyles":true,"specs.thunderbolt.final_image_auto_encode":true,"specs.thunderbolt.prefetchComponentsShapesInBecky":true,"specs.thunderbolt.inflatePresetsWithNoDefaultItems":true,"specs.thunderbolt.maskImageCSS":true},"manifests":{"node":{"modulesToHashes":{"thunderbolt-features":"a609e5e9.bundle.min","thunderbolt-platform":"71a04039.bundle.min","thunderbolt-platform-simple":"fabd33b9.bundle.min","thunderbolt-css":"de386273.bundle.min","thunderbolt-site-map":"d1c20484.bundle.min"}},"web":{"modulesToHashes":{"thunderbolt-features":"0f875593.bundle.min","thunderbolt-platform":"2583c5dc.bundle.min","thunderbolt-platform-simple":"f3ba1955.bundle.min","thunderbolt-css":"aa0b557b.bundle.min","thunderbolt-site-map":"ab27f57b.bundle.min","webpack-runtime":"12cefe7c.bundle.min"},"webpackRuntimeBundle":"12cefe7c.bundle.min"},"webWorker":{"modulesToHashes":{"thunderbolt-features":"b98a683a.bundle.min","thunderbolt-platform":"dff5a3f0.bundle.min","thunderbolt-platform-simple":"338d1548.bundle.min","thunderbolt-css":"c54b78c6.bundle.min","thunderbolt-site-map":"997a4e5d.bundle.min"}}},"staticHTMLComponentUrl":"https:\/\/www-valdecottaviation-com.filesusr.com\/","remoteWidgetStructureBuilderVersion":"1.229.0"},"experiments":{"dm_enableDefaultA11ySettings":true,"storeSanpshotOnRedis":true,"specs.thunderbolt.responsiveAbsoluteChildrenPosition":true,"specs.promote.ar.reportNonStoresPurchaseEventsFromRest":true,"test.loopenbaum.LoggedInSpec":true,"specs.thunderbolt.exposeSendSetPasswordInVelo":true,"dm_linkRelDefaults":true,"specs.thunderbolt.WixCodeReplaceConsole":true,"specs.wixData.DynamicPagesRouter":true,"specs.thunderbolt.newLoginFlowOnProtectedCollection":true,"specs.thunderbolt.byRefV2":true,"specs.thunderbolt.DatePickerPortal":true,"dm_migrateToTextTheme":true,"specs.thunderbolt.WaitForRequireJSCodeEmbeds":true,"specs.thunderbolt.module_federation":true,"specs.thunderbolt.LinkBarPlaceholderImages":true,"thisiscool":true,"specs.thunderbolt.rejectApprovalNeededAuthenticationRequests":true,"specs.thunderbolt.checkIOSToAvoidBeacon":true,"specs.thunderbolt.LoginSocialBarNewStyles":true,"specs.thunderbolt.enableSsrChunkedStreaming":true,"specs.thunderbolt.veloWixMembersAmbassadorV2":true,"specs.thunderbolt.NoMasterpageWixcodeOnProtectedPages":true,"specs.thunderbolt.final_image_auto_encode":true,"specs.thunderbolt.premiumDocumentLink":true,"specs.thunderbolt.prefetchComponentsShapesInBecky":true,"specs.thunderbolt.inflatePresetsWithNoDefaultItems":true,"specs.bookings.ServicePageWarmupData":true,"specs.thunderbolt.discard_stale_platform_handlers_callbacks":true,"specs.router.ShouldSupportMultilingualBySubdirectory":true,"displayWixAdsNewVersion":true,"specs.thunderbolt.smModalsShouldWaitForAppDidMount":true,"specs.thunderbolt.ooi_css_optimization":true,"specs.thunderbolt.veloWixMembers":true,"specs.ShouldForceCaptchaVerificationOnSignupSpec":"Enabled","specs.thunderbolt.enableClientSideRenderTrailingHeader":true,"specs.thunderbolt.excludeOriginForAllPremiumDomain":true,"specs.thunderbolt.HangingSignupForNeededApprovalFlow":true,"specs.thunderbolt.maskImageCSS":true,"specs.thunderbolt.WixDataNamespace":true,"specs.thunderbolt.newAuthorizedPagesFlow":true,"specs.thunderbolt.supportDataFixerScope":true,"specs.thunderbolt.AdjustRequireJsDefaultTimeout":true,"specs.thunderbolt.resourceFetcherConformToFetchApi":true},"fleetConfig":{"fleetName":"thunderbolt-renderer-light","type":"GA","code":0},"dynamicModelUrl":"https:\/\/www.valdecottaviation.com\/_api\/v2\/dynamicmodel","rollout":{"siteAssetsVersionsRollout":false,"isDACRollout":0,"isTBRollout":false},"commonConfig":{"brand":"wix","bsi":"","consentPolicy":{},"consentPolicyHeader":{}},"componentsLibrariesTopology":[{"artifactId":"editor-elements","namespace":"wixui","url":"https:\/\/static.parastorage.com\/services\/editor-elements\/1.8469.0"},{"artifactId":"editor-elements","namespace":"dsgnsys","url":"https:\/\/static.parastorage.com\/services\/editor-elements\/1.8469.0"}]}

" name="keywords"/> " name="description"/>
Enjoy great deals for value on shared and empty leg flights.
An ambassador of Swiss quality and excellence.
Learn more about us and our comprehensive catalog.
embark on captivating aerial adventures
discover and luxuriate in the world's finest
flexible and efficient air travel solutions
Corporate and Private Aviation